Williams knows highs, lows of Game 7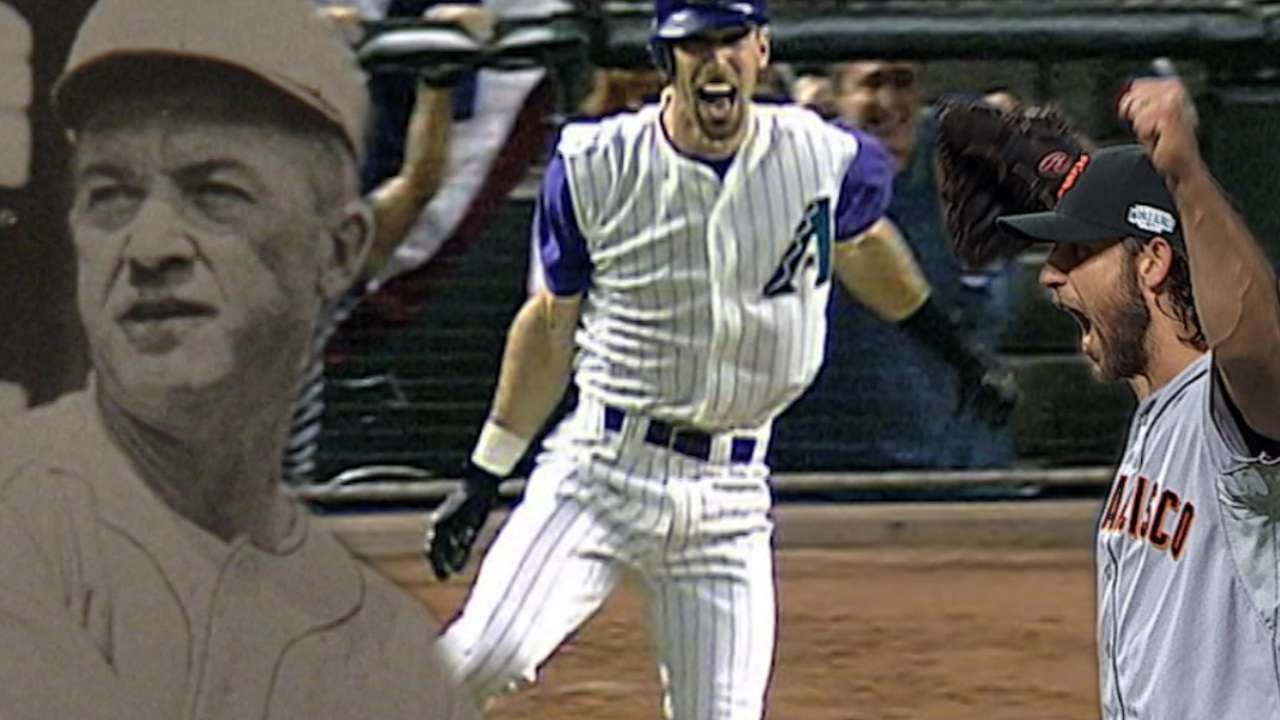 PHOENIX -- It didn't take Matt Williams long to answer when asked if he remembered what it felt like to stand at third base and watch his Cleveland Indians lose Game 7 of the 1997 World Series in walk-off fashion.
Williams was a key cog on that Indians team, which carried a 2-1 lead into the bottom of the ninth only to watch the Marlins tie the game and eventually win it in the 11th.
"It was difficult, because everybody had put so much effort into Spring Training and the regular season, and then running through the playoffs and six games of the World Series," Williams said. "And it comes down to Edgar Renteria standing at the plate in the 11th inning and delivering a single to center, and Craig Counsell stepping on home plate and jumping up in the air.
• Game 7: Tonight, 7 p.m. ET air time | 8 ET game time on FOX
"And you stand there with a feeling of emptiness because it was all for naught."
Williams was dealt to the expansion D-backs that offseason. It was a trade he requested, because he needed to be back in Arizona due to a family situation. But from a baseball standpoint, he was going from the top to the bottom.
"Leaving a World Series team and going to an expansion club, I never knew if I would get another chance," Williams said.
The D-backs, however, were not your typical expansion team. After losing 97 games in their inaugural season, they won 100 in 1999. In 2001, Williams found himself back in the World Series.
That matchup between the D-backs and Yankees also went to a Game 7.
When outfielder Alfonso Soriano hit a home run in the eighth inning off Curt Schilling to give the Yankees a 2-1 lead, it looked like Williams would once again be on the wrong side of history.
Did Williams flash back to 1997's Game 7?
"During the course of the game, you don't really go there because you don't have time," Williams said. "So Schill gives up the homer to Soriano on a really good pitch, and all of a sudden, we know what's in front of us -- the greatest closer of all time in Mariano Rivera."
The D-backs rallied for two runs in the ninth off Rivera with Williams waiting at home plate to lift Jay Bell into his arms as he scored the game-winning run.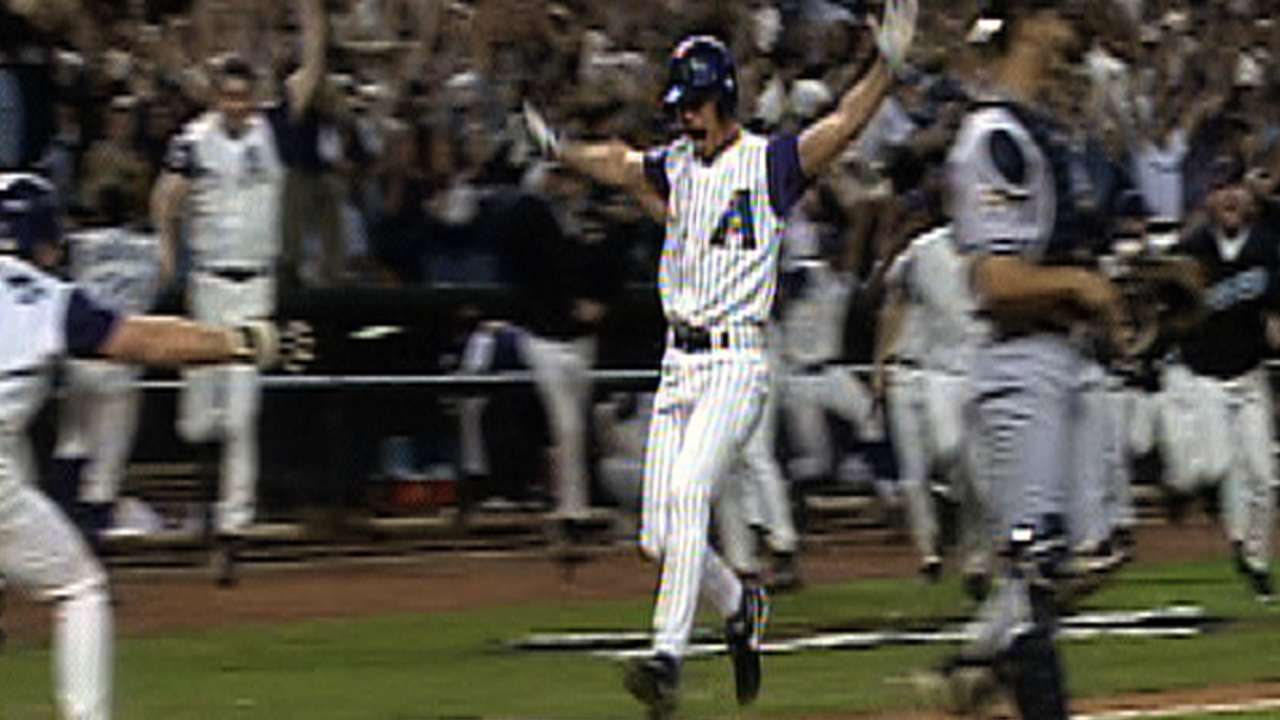 Williams got his championship ring, but that doesn't mean he's forgotten what it felt like to lose in 1997. And he knows the pressure that both the Cubs and Indians will feel on Wednesday.
"The intensity on every pitch in a Game 7 is monumental," Williams said. "But especially if it gets late in a game and the score is tied, or you go into extra innings and one swing of the bat can mean the difference. That's what those guys are going through today. They all understand the magnitude of it. Everybody feels it."
Steve Gilbert has covered the D-backs for MLB.com since 2001. Follow him on Twitter @SteveGilbertMLB. This story was not subject to the approval of Major League Baseball or its clubs.