Phillies name Stairs as hitting coach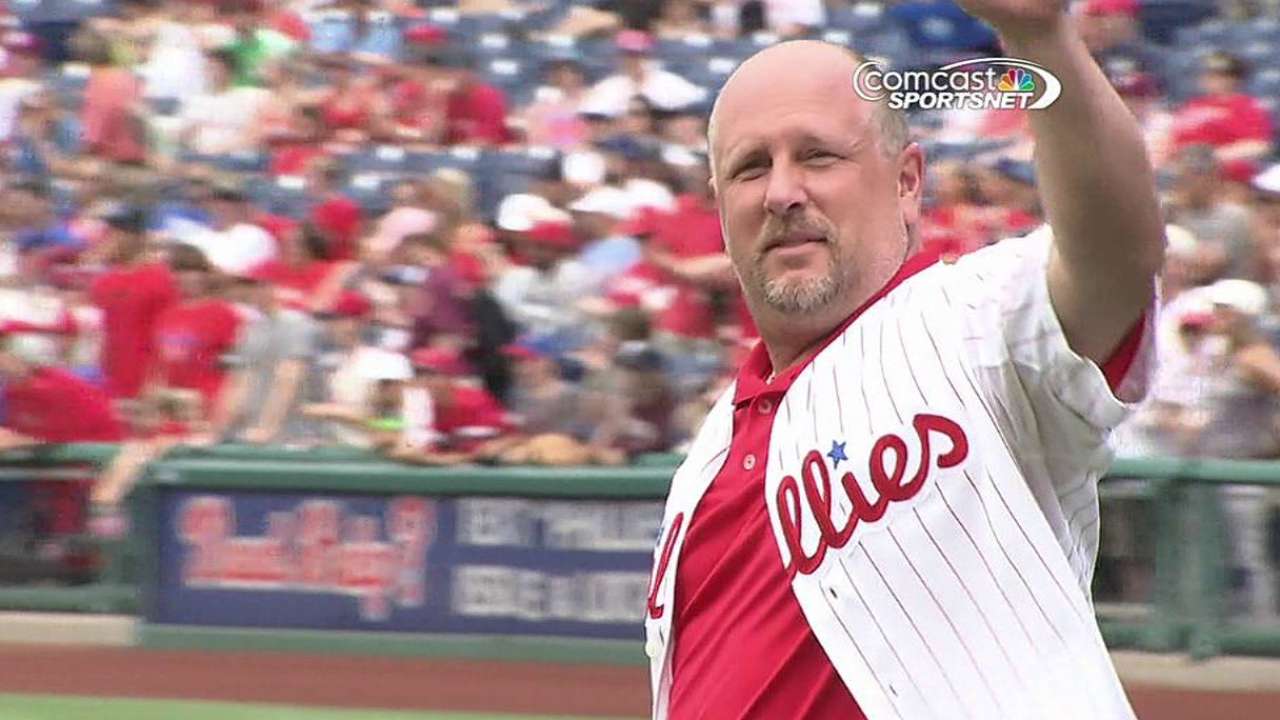 PHILADELPHIA -- Matt Stairs has some Charlie Manuel qualities about him.
Stairs has a passion for hitting. He loves talking about it, and he loves making players believe they can hit. Stairs enthusiastically discussed and analyzed the Phillies' hitters over the past three years as an analyst with Comcast SportsNet, but next year, he will talk and teach hitting full time, as the team announced on Wednesday afternoon that he will be its new hitting coach.
"My brain has been going 100 mph thinking about it," Stairs said in a telephone interview on Wednesday. "I'm pumped."
Stairs, 48, played for the Phillies from 2008-09, then joined the team's TV broadcast booth as an analyst in 2014. He replaces Steve Henderson, who the team dismissed in October.
Stairs has always had a desire to coach. In fact, he served as a guest instructor this past spring. He certainly has plenty of wisdom to dispense. Stairs played 19 years in the Majors with 12 teams, batting .262 with 265 home runs, 899 RBIs, a .356 on-base percentage and a .477 slugging percentage. He recorded 23 pinch-hit home runs, which is the most in Major League history. Stairs blasted an unforgettable pinch-hit home run in Game 4 of the 2008 National League Championship Series, propelling the Phillies to the World Series.
"Being a hitting coach is like being a bartender," Stairs said. "You need to have a good ear. You need to listen to everybody. You need to take every piece of information you're getting from players and try to give them something they can use. I know these hitters after watching them the last three years. And a big thing is being positive, and I'm a very positive person."
Stairs will need to be positive. The Phillies had the worst offense in the big leagues last season, scoring 610 runs -- 39 fewer than the 29th-ranked Braves. The Phillies also ranked 29th with a .301 on-base percentage and 29th with a .384 slugging percentage. It marked the team's lowest on-base percentage since 1971 (.298).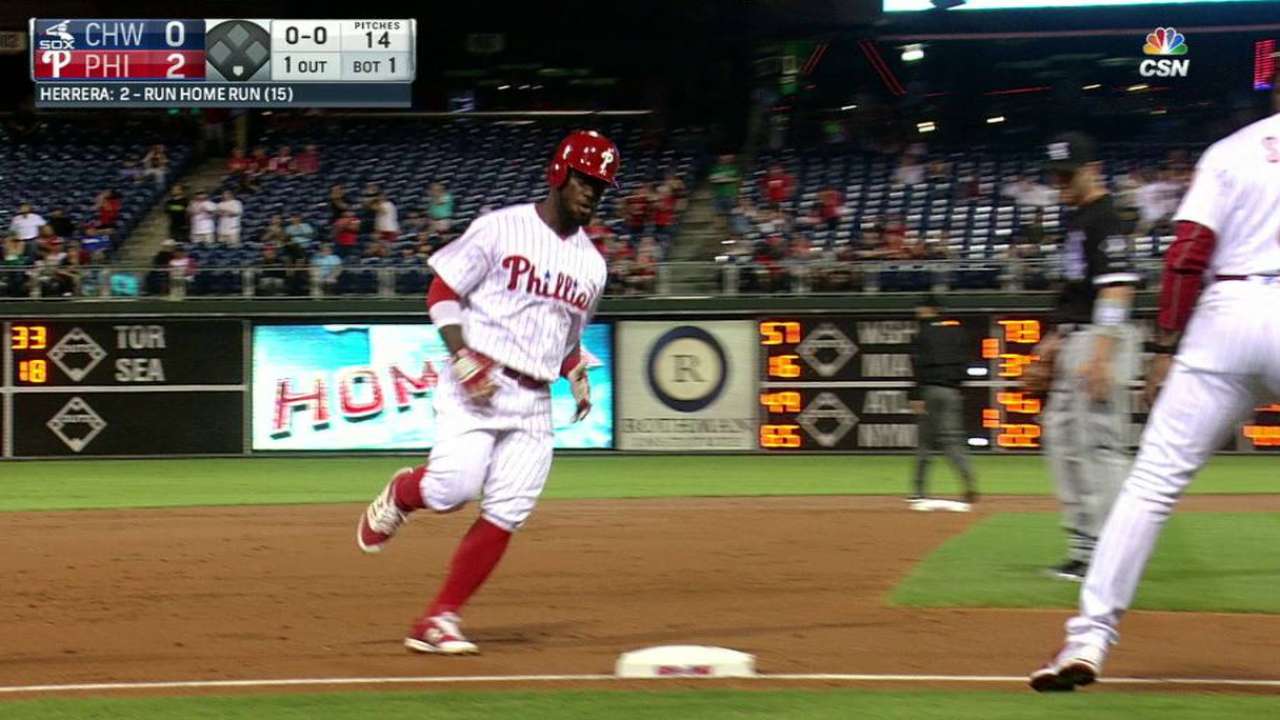 So how much can a hitting coach really help?
"I'm hoping quite a bit," Stairs said. "With the numbers and technology that is out there, you can break down how many weak outs you have on first pitches or how many balls you hit hard on first pitches. What kind of hitter are you? What are your strengths? That's what young players need to try to figure out two or three years into the big leagues."
Stairs shot a text message to Phillies manager Pete Mackanin three weeks ago, expressing interest in the job. The Phillies had a list of candidates, including Lloyd McClendon, who the Tigers hired as their hitting coach. Stairs interviewed with Mackanin and Phillies general manager Matt Klentak. He impressed.
"Matt is a passionate believer in the importance of controlling the strike zone," Klentak said. "His own playing career really reflects that."
Stairs' time with the A's from 1996-2000 influenced him as a hitter, and it sounds like he will impart some of those theories and philosophies upon the Phillies' hitters. He mentioned how the A's preached the importance of working the count, particularly in the first game of a series. Knock out the starting pitching by the fifth inning in Game 1, and it depletes the bullpen the rest of the series to benefit the offense.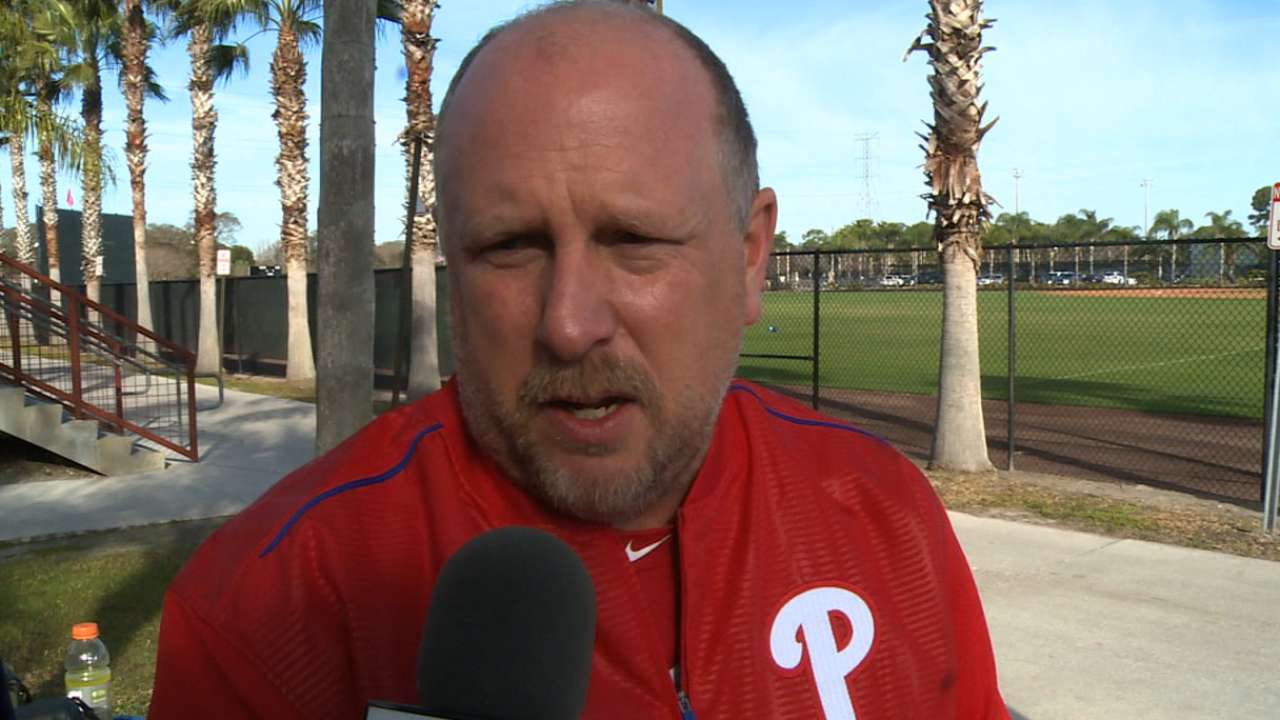 "It's fundamentals," Stairs said. "It's not being in a hurry. It's knowing that pitchers are in trouble most of the time. When I played with the A's, they drove in our head not to swing at the first pitch. Don't swing at a 3-0 pitch. I understand in certain situations you're going to. If it's a fastball that you want to hit, go ahead and hit it. But if it's not a ball that you want to hit, let it go."
Stairs will be the only newcomer to Mackanin's coaching staff. Bench coach Larry Bowa, pitching coach Bob McClure, first-base coach Mickey Morandini, third-base coach Juan Samuel, assistant pitching coach Rick Kranitz and bullpen coach John McLaren return. Kranitz served as the bullpen coach last season, while McLaren was the catching coach.
Todd Zolecki has covered the Phillies since 2003, and for MLB.com since 2009. Follow him on Twitter and listen to his podcast. This story was not subject to the approval of Major League Baseball or its clubs.