Offseason moves, youngsters to shape A's roster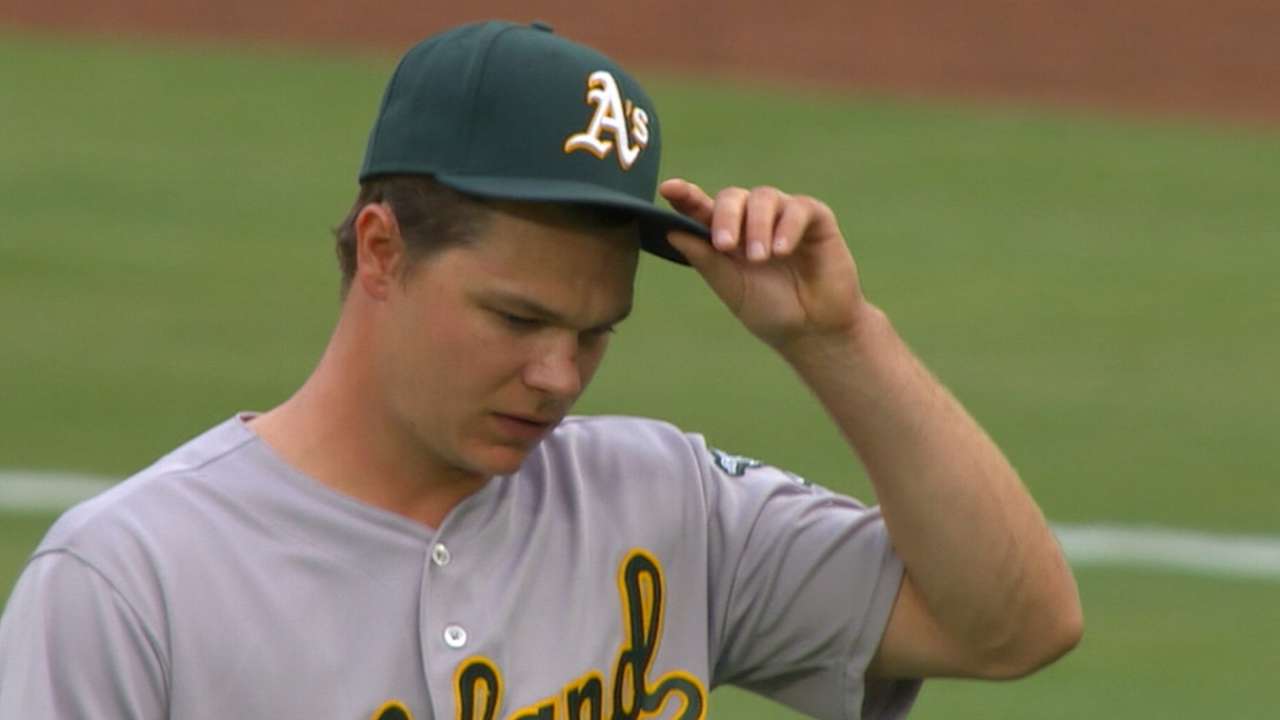 OAKLAND -- The 2016 A's picked up one more win than last year's version, but their 69-93 record was, nonetheless, another disappointment, continuing an uninspiring stretch of mediocre play that has fans begging for better days.
Perhaps it's overly optimistic to expect the low-payroll A's to field a contender as soon as 2017, but a competitive Billy Beane, the club's vice president of baseball operations, and general manager David Forst aren't just going to stand pat, either. Anticipate the A's to engage in a flurry of activity this offseason, per usual, as they attempt to turn things around.
Moreover, the A's expect further progression from the many young players that occupy their current roster, along with better health that was missing for much of a 2016 season that saw them finish in last place in the American League West.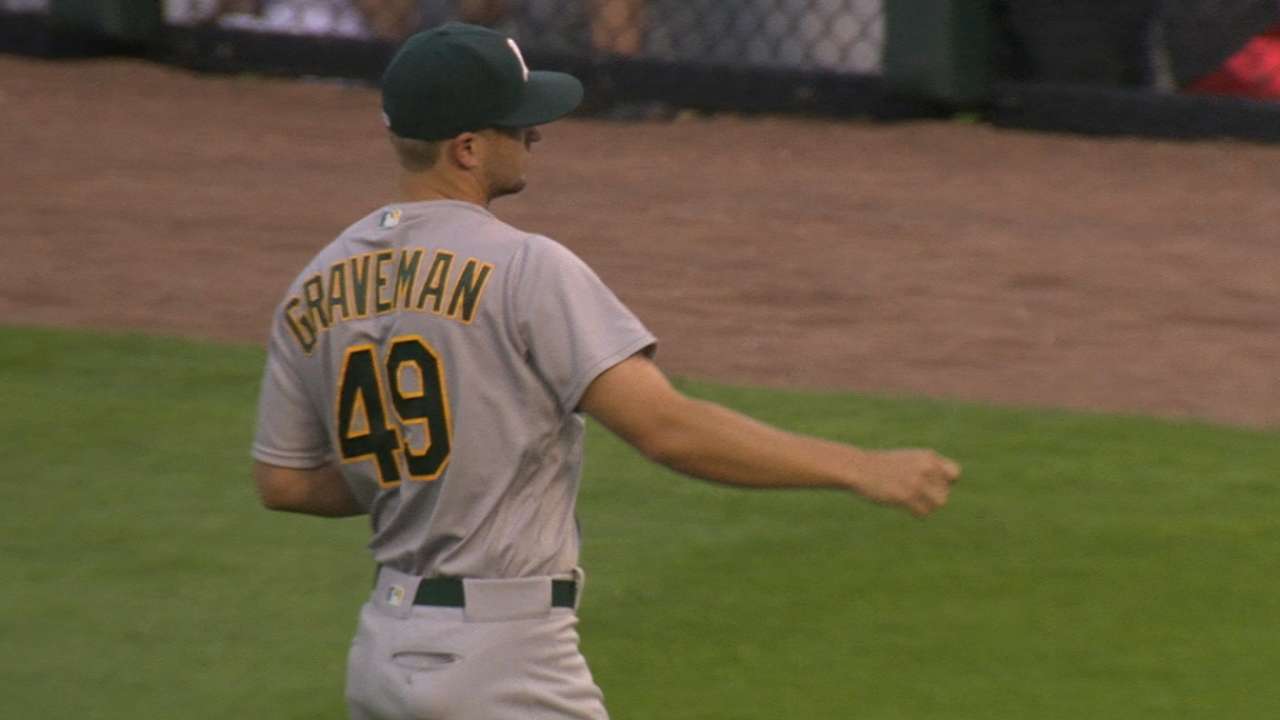 Complementing this young talent with some reasonably-priced veterans figures to be in the A's plans, but they'll have their work cut out for them in doing so as they try to make improvements to a roster lacking intrigue.
OPPONENT
Oakland will begin the 2017 regular season at home with a four-game series against the Angels, who finished just ahead of the A's in the division this year and won the season series, 12-7. The Angels, much like the A's, were hit hard by injuries, forcing them to lean on questionable starters. They figure to be quite busy this offseason in an effort to return to relevancy.
OPENING DAY STARTER
Despite pitching through struggles and injuries for the first time in his career, right-hander Sonny Gray remains the club's ace. He'll be back on the mound for Opening Day with heavy expectations as he looks to rebound and get back to form.
OPENING DAY LINEUP
1. Marcus Semien, SS
2. Stephen Vogt, C
3. Ryon Healy, 3B
4. Khris Davis, LF
5. Danny Valencia, RF
6. Jed Lowrie, DH
7. Yonder Alonso, 1B
8. Jake Smolinski, CF
9. Joey Wendle, 2B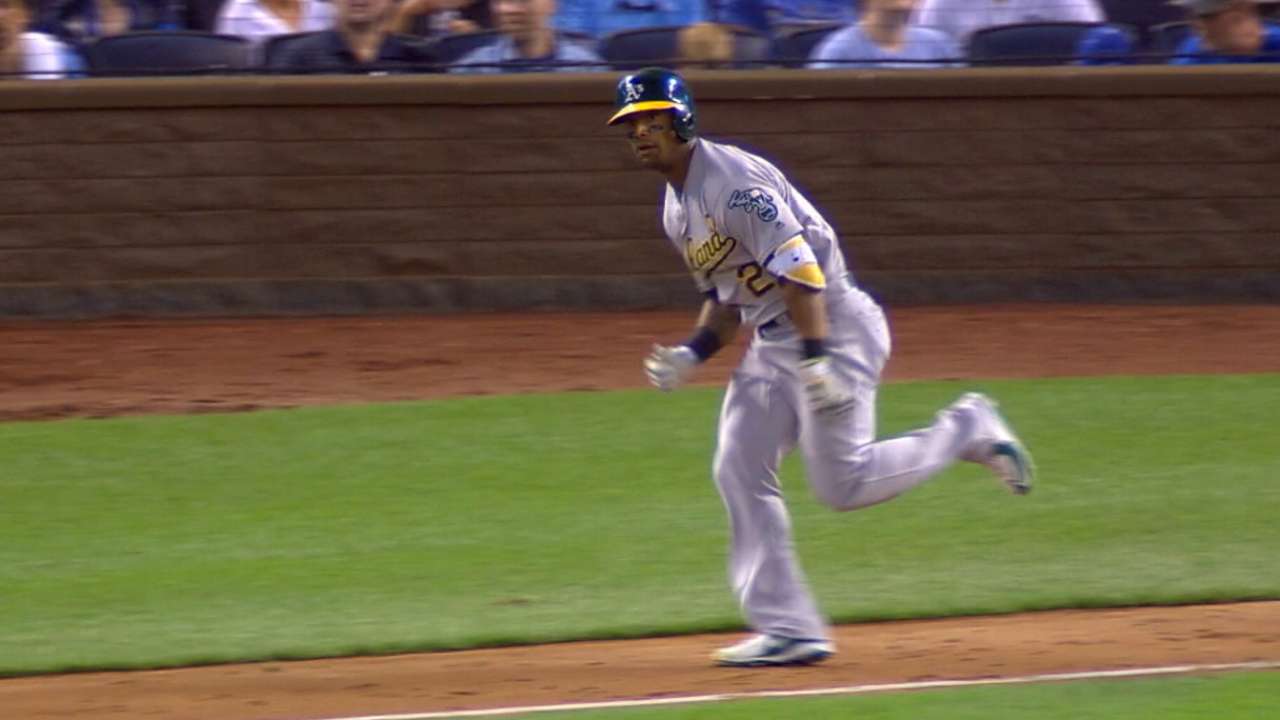 THREE REASONS TO BE EXCITED
• The youth movement that carried the A's through the second half of the season will transition into the new calendar year; this is a good thing, considering the boost provided by young infielders Healy and Wendle, who were tremendous on both sides of the ball. This extends to the pitching staff as well, notably Sean Manaea and Jharel Cotton.
• Oakland's rotation has potential to be one of the best in baseball. Led by Gray and 2016 breakout-performer Kendall Graveman, the staff exudes talent and depth. Along with Manaea and Cotton, the A's have youngsters Raul Alcantara and Daniel Mengden as options, along with Jesse Hahn and Zach Neal. When healthy, Chris Bassitt (Tommy John surgery) will also join the mix.
• Davis thrilled his new fans with 42 homers, providing a rare bright spot amid a mostly gloomy season for the A's, who have the outfielder under contract through 2019. Davis, who has acknowledged his love for Oakland, consistently delivers and excites, and the A's would do well in marketing him as the face of the franchise.
Jane Lee has covered the A's for MLB.com since 2010. Follow her on Twitter @JaneMLB. This story was not subject to the approval of Major League Baseball or its clubs.