Inbox: Does Law have what it takes to close for SF?
Beat reporter Chris Haft answers questions from Giants fans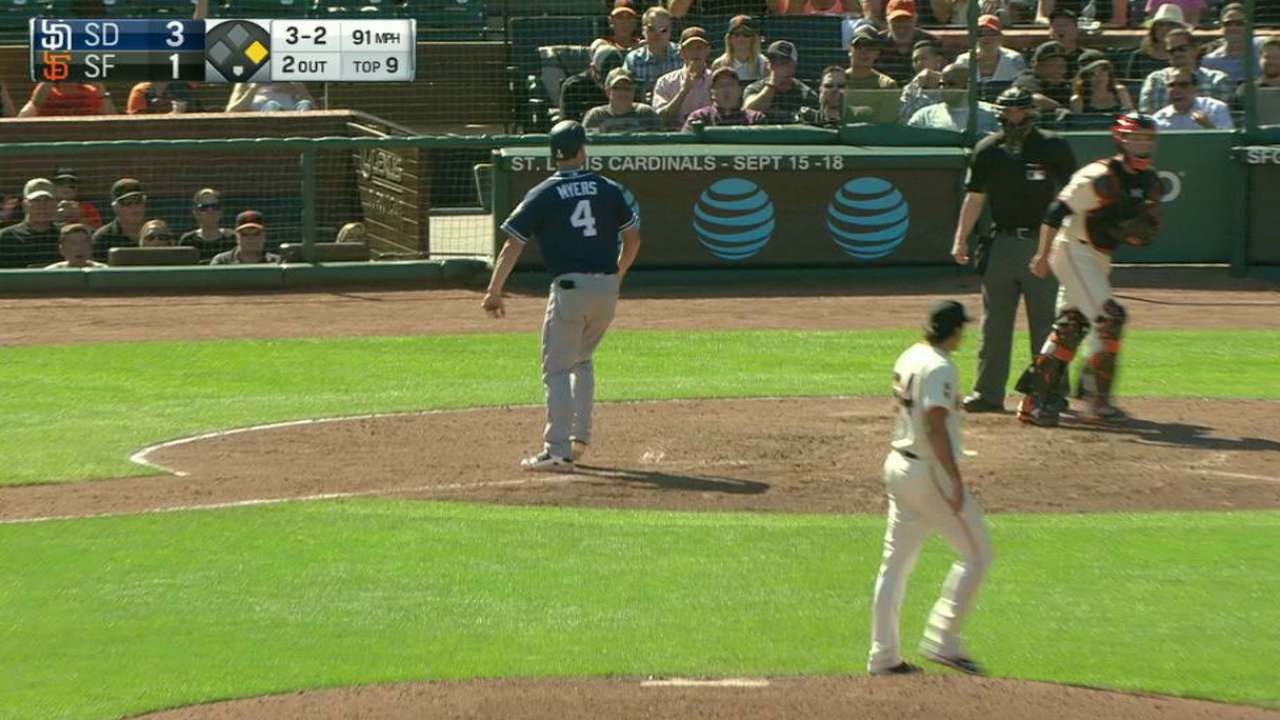 I don't see the Giants spending the money that it will take to sign a top-flight, free-agent closer like Aroldis Chapman. Therefore, can someone like Derek Law adequately fill that role?
-- Gerald L., Columbus, Ind.
I'm a firm believer not only in Law's ability, but also in his guts. If he can stay healthy -- which has been an issue for him -- I sense that he can become a decent closer. Nor would I give up yet on Hunter Strickland as a candidate to inherit the closer's role, despite his occasional late-inning struggles (I'll sit back and listen for the fans' angry howling). If the Giants are willing to develop their own closer, they can allocate the small fortune that they were planning to budget for a free-agent relief ace and use it to overpay a slugging left fielder. However, I suspect I'm in the minority. It appears more likely that the Giants will pursue closers such as Mark Melancon and Kenley Jansen in free agency.
• Submit a question to the Giants Inbox
Please tell me the Giants are going to leave Conor Gillaspie as a super bench guy who gets occasional infield starts and pinch-hits. Do not make him an everyday guy.
-- Perrie C., Sutter, Calif.
I'd say the "super-utility" role is precisely the one that Gillaspie will occupy in 2017. And it'll be a good role for him. By not playing every day, his weaknesses at the plate won't get exposed. He proved that he's good enough to provide periodic rest for Eduardo Nunez, the projected everyday third baseman. And if Nunez were to go on the disabled list, Gillaspie is more than qualified to start for a couple of weeks. Expect to see Gillaspie play some first base, too.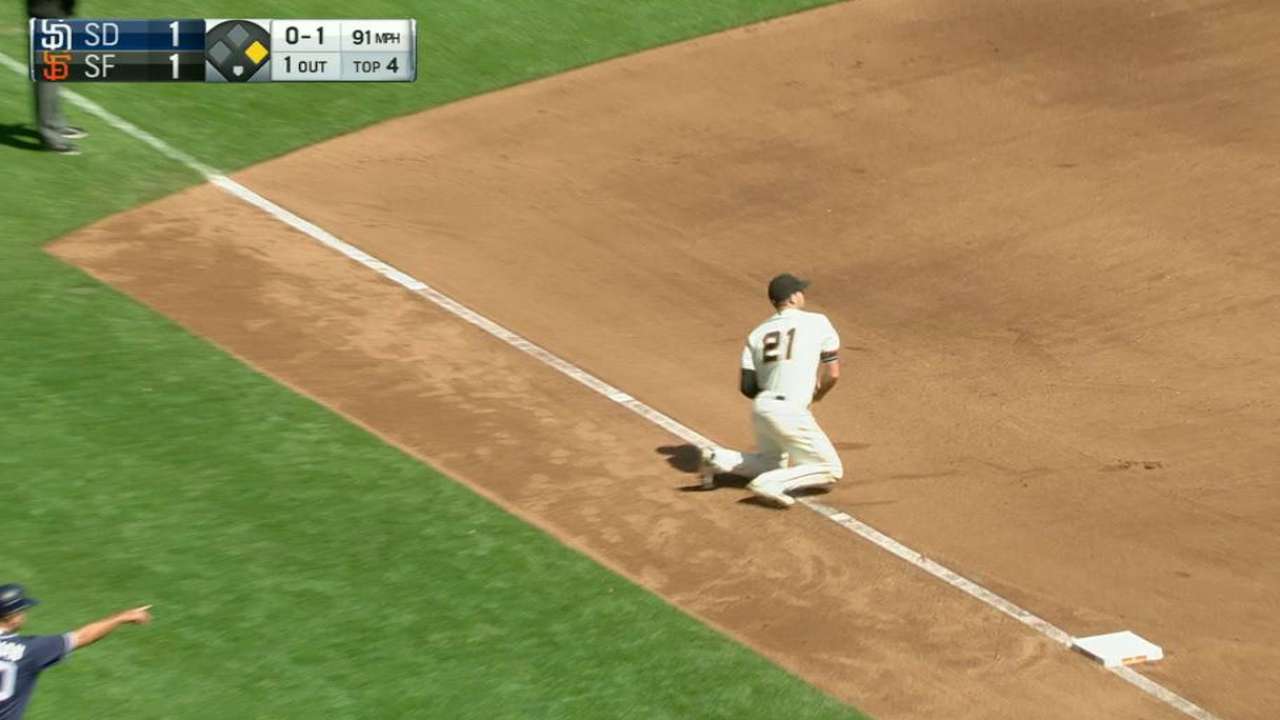 I'd like to comment on one question from the last Inbox. Someone mentioned blaming manager Bruce Bochy for pulling Matt Moore in Game 4 against the Cubs before the top of the ninth inning. What needs to be explained is simple: If it (the bullpen's collapse) wouldn't have happened that game, it would've happened in any other postseason game this year. Even if the Giants had made it to the World Series, we all know you can't survive without a bullpen. When I watched that inning I almost thought that Bochy was making a statement by going through all of those pitchers. It wasn't his fault. You can't depend on Madison Bumgarner, Johnny Cueto, Moore or any other starter to go nine innings. This is a team sport. Leave Bochy alone.
-- Adam B., Las Cruces, N.M.
Around mid-September, following a spate of blown saves, Bochy generated some success with the strategy he used in the final game against the Cubs: Lining up individual pitchers against certain hitters (sometimes two hitters) in an effort to create the most advantageous matchups possible for the Giants. Lacking a legitimate closer, he had no other choice. Had this custom-tailoring approach to bullpen management worked in Game 4, Bochy's already lofty reputation as a "genius" would have skyrocketed.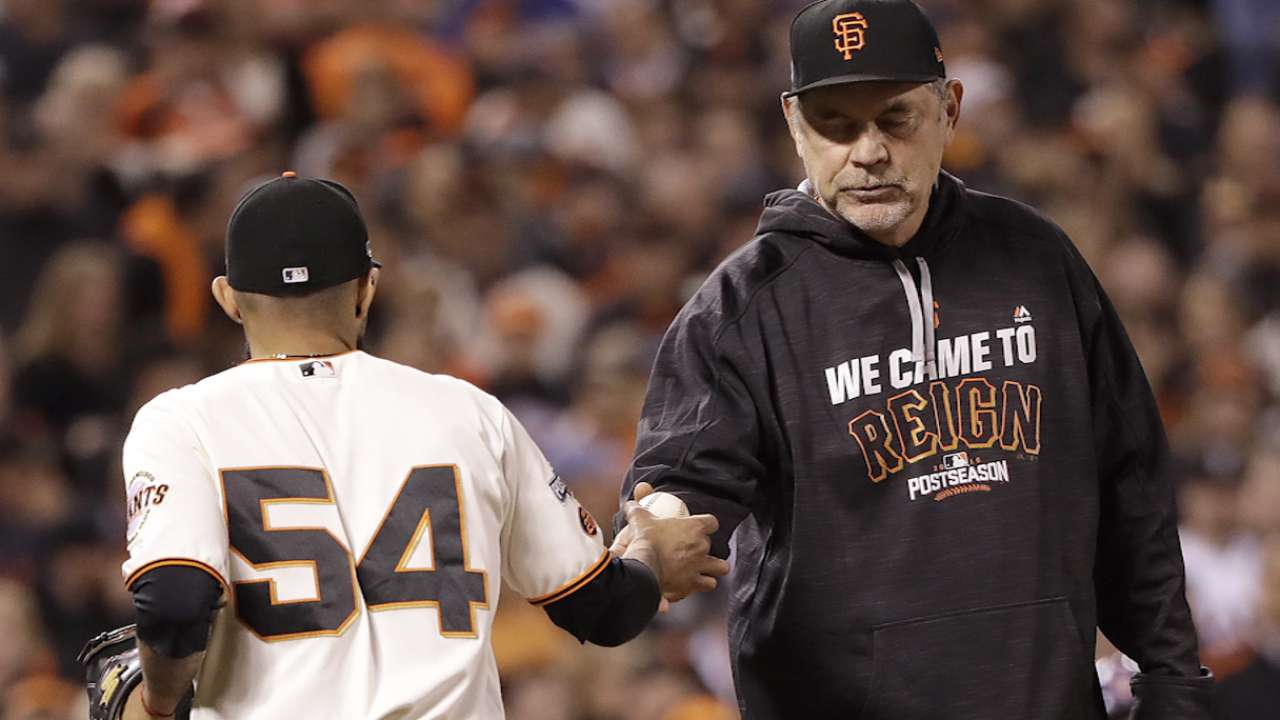 There is a lot of talk about Brandon Belt moving to left field and Buster Posey playing first base more regularly. I have not heard any mention of the possibility of moving Nunez to left and going after another third-base option, possibly stealing Justin Turner away from the Dodgers. Has there been any organizational discussion about this as an option?
-- Zach E., Flagstaff, AZ
I've heard no talk about Turner specifically. And the Giants' braintrust seems to have abandoned the Posey-to-first/Belt-to-left option. In general, however, the Giants have been open-minded about adjusting their needs exactly in the manner you mentioned -- filling one need from within and acquiring a player with relatively little fuss (and expense) who can take over the just-created vacancy. It would not be a complete surprise to see them take the path you suggested.
P.S. How about switching Nunez to left and reacquiring Matt Duffy?
Chris Haft has covered the Giants since 2005, and for MLB.com since 2007. Follow him on Twitter at @sfgiantsbeat and listen to his podcast. This story was not subject to the approval of Major League Baseball or its clubs.