Belief in Tribe remains strong in Believeland
Fans confident club will finish the job in Game 7 against the Cubs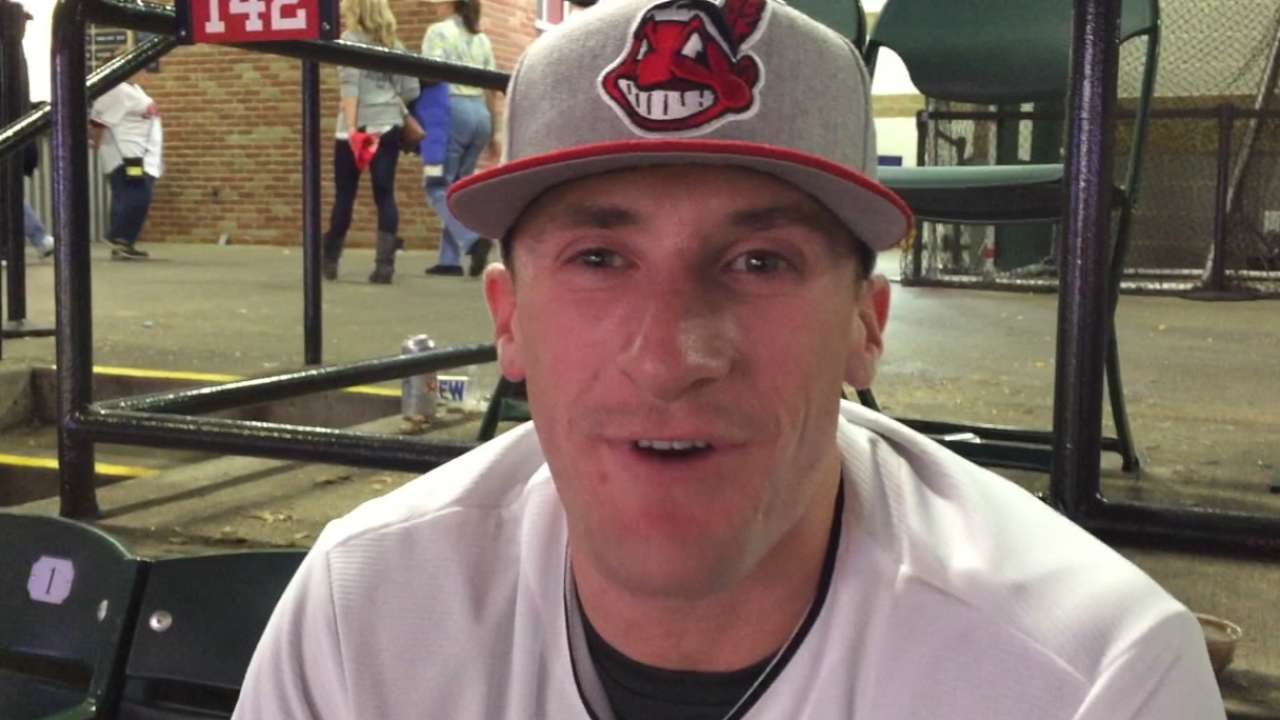 CLEVELAND -- Indians fans are just hours away from what could be the moment of a lifetime, a World Series championship, the first since Harry S. Truman was about to be elected to a full term as president.
A Major League Baseball season that delivered so many surprises now comes down to Game 7 of the Fall Classic on Wednesday at Progressive Field. It is the last chance to "Rally Together," and it could bring a second 2016 major pro sports title to Cleveland after the Cavs won the NBA championship earlier this year.
"The energy in this town is at an all-time high," said Bob DiBiasio, the Indians' longtime senior vice president of public affairs. "Only in Cleveland would it happen that we didn't win in 50-something years and then we win two of them within six months of each other."
The time is now, and you could sense the pent-up emotions in the fans who walked out of the ballpark following a disappointing 9-3 loss to the Cubs in Game 6 on Tuesday. The Indians had a 3-1 series lead after taking Games 3 and 4 at Wrigley Field, but this one is going the distance. If you asked the departing fans, they would tell you that the pitching advantage is with the Tribe.
• Shop for Indians World Series and AL champs gear
"I've been waiting 44 years for this -- my whole life," said Jason Todd of Lima, Ohio. He was at the game with his wife, Robin. "I hoped it wouldn't get to this, but it is very fitting that these teams would play seven. I hope we didn't put all our eggs in one basket with Corey Kluber, but he's definitely been our man."
Kluber will make his third start of the Series. He is 2-0 with only one run allowed over 12 innings, and 15 strikeouts against only one walk. He would be a strong World Series Most Valuable Player candidate if he can get the ball to Andrew Miller and Cody Allen in a similar fashion.
"It was a crazy environment, wish we could have won it, but we have Kluber and Miller tomorrow. And Allen. Our three best pitchers tomorrow," said Chris Kelley of Columbus, Ohio.
Kelley was sitting in Section 165 on the third-base side for Game 6, and he brought along his father, who had not been to an Indians home game since 1997, another season that saw the club reach the World Series. For Game 7, they will move to the bleacher seats. They just have to be somewhere in the park for a shot at history.
"Can't miss this," Kelley said. "Game 7 is going to be crazy."
While Kelley was sitting alone at the top of the field box section a good 15 to 20 minutes after the Cubs' victory, his father was somewhere behind the visitors' dugout. Why?
"He's down there putting voodoo down on the Cubs by the dugout," Chris said. "He's waving his red towel at them. I've been waiting 15 minutes for him."
John Guzzi and Mindy Brown bought tickets online and traveled from Phoenix for Game 6. They will stay around to watch Game 7 in the area.
"These are the best two teams you could have asked for," she said. "Because either way you win. I mean, I want Cleveland to win, this is my team, but if you're going to lose to anybody, lose to the Cubs, right?"
Don Hardy and his son Donny drove about 40 miles from Chagrin Falls, Ohio, sitting in the field boxes and not wanting to leave. They stayed in their seats as long as they could, the son still wearing his baseball glove. The night was not perfect, but it was still pretty close.
"It's something I'll never forget," the elder Hardy said. "It's about my kids, and that's why we're here. I called my dad today, as he had seen the 1948 World Series [the Indians' last title]. And I said I have an opportunity to come tonight, and I was able to bring his grandkid."
"It's nice to remember," Donny said.
They will be back home watching Game 7 on the couch. This is a fitting finish, maybe the only way this one could possibly have been decided. The Indians have not won since Will Hardy attended that Series, and the Cubs have not won it all since 1908.
It is a shame that one team will have to lose. People will still talk about a drought for one of these clubs, but clearly both teams have created special memories that will last forever.
"No one should hold their head down," Hardy said. "They're both great ballclubs, and that's what this is all about, the best of the best. [The Indians] have a great team. If they don't make it, we'll be back."
DiBiasio has marveled at the fan passion not just this season, but through generations. Will Game 7 be the Indians' long-awaited breakthrough moment, a chance for another parade downtown? Or will the Cubs' longer drought end?
"It's a tough one," he said. "Somebody's drought is going to be extended, someone is going to be able to stand up and say, 'OK, we're able to move past it.'"
Robin Todd watched the Indians win the tough American League Central, watched them sweep David Ortiz and the Red Sox in the AL Division Series, watched Kluber-Miller-Allen steamroll the Blue Jays in the opener of the AL Championship Series en route to the pennant.
She has that energy the Indians will need. So many others do as well. How could this have been anything other than a Game 7?
"It'll be an Indians win," she said. "That's what it's going to be."
Mark Newman is enterprise editor of MLB.com. Read and join other baseball fans on his MLB.com community blog. This story was not subject to the approval of Major League Baseball or its clubs.