Rested relievers could be the difference in G7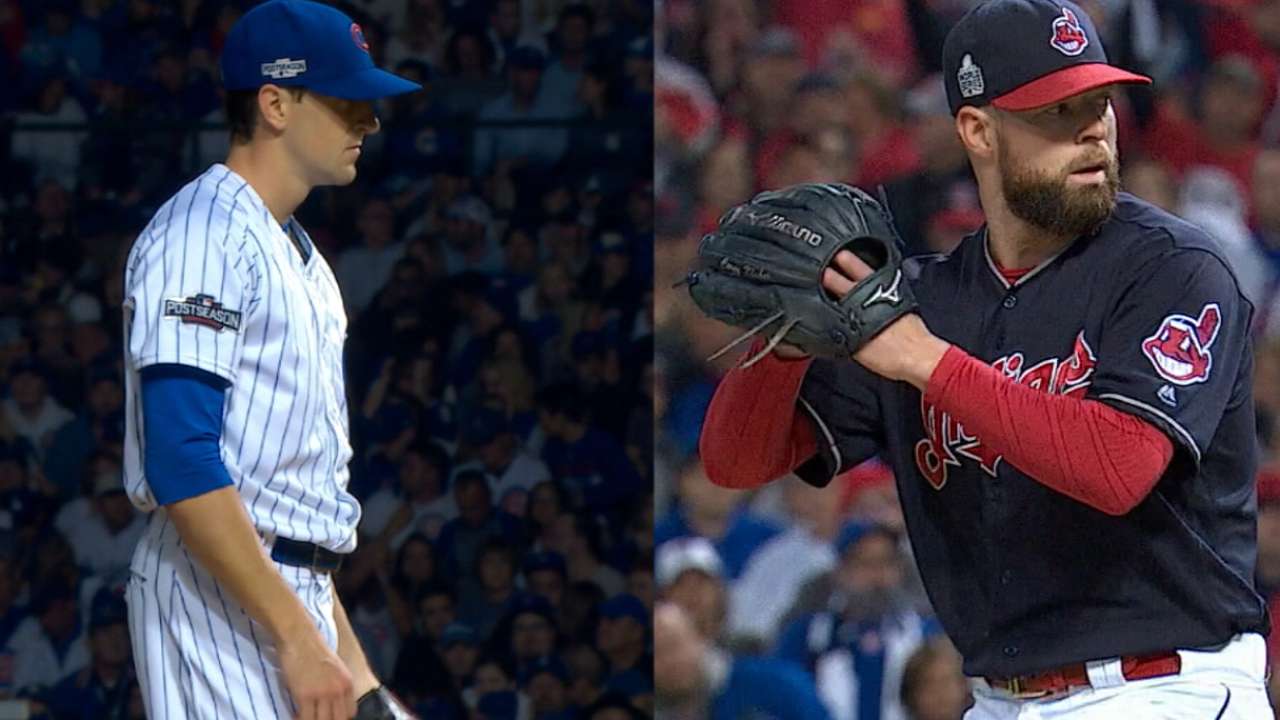 CLEVELAND -- Aroldis Chapman was no longer limping when he loped off the mound in the ninth inning of the Cubs' 9-3 World Series Game 6 win over the Indians, his right ankle already feeling better. But health scare aside, Chapman threw 20 pitches in the outing, two days after collecting a career-high eight outs in Game 5. Pardon him if he's feeling just the slightest bit fatigued.
Contrast that to the trainer's room, the hot and cold tubs and the rest of the home clubhouse at Progressive Field, where the Indians found themselves downtrodden but rested. Not only did they force the Cubs to use Chapman, Mike Montgomery and Pedro Strop in a six-run blowout, they also avoided using all three of their most-trusted relievers -- Andrew Miller, Cody Allen and Bryan Shaw -- on the eve of tonight's Game 7.
"You always want to win the game, but the next best thing -- and we've talked about this before we even started -- was try to make them use pitching even in a loss," Indians manager Terry Francona said. "So we hung around enough. At least Chapman had to pitch. You never know, maybe that helps us."
This is not to say that the Indians hold any sort of clear advantage over the Cubs heading into Game 7. It's simply an acknowledgement that, all else being equal, a rested reliever or two could make the difference.
• World Series gear: Cubs | Indians
"I think it bodes well," Allen said late Tuesday night. "But [even] if each one of us would have thrown two innings tonight, it's Game 7 of the World Series. You're going to go as long as you can. Same thing with them. I know Chapman pitched tonight, but regardless of the situation, you're probably going to see him at some point tomorrow."
On the final night of a postseason that has redefined traditional relief roles, the Cubs and Indians are liable to use just about anyone. Shortly after Game 6, Chicago manager Joe Maddon confirmed that Jon Lester, who has started more postseason games than any active pitcher, will be available in relief of Kyle Hendricks. The only active person to start more often than Lester, teammate John Lackey, quipped that he's "been available since the playoffs started."
Then there is Chapman, who has spent the past two games stretching his workload to previously unseen heights. Before he even leaves his hotel room for Game 7, Chapman will have already thrown more pitches (62) over a four-day span than at any point this season. But his career high in any four-game stretch is 83, giving the Cubs evidence that he can handle more. They're sure to roll the dice. In four of the five games Chapman appeared a day after throwing 20-plus pitches this summer, he submitted scoreless outings. In the other one, he blew a save.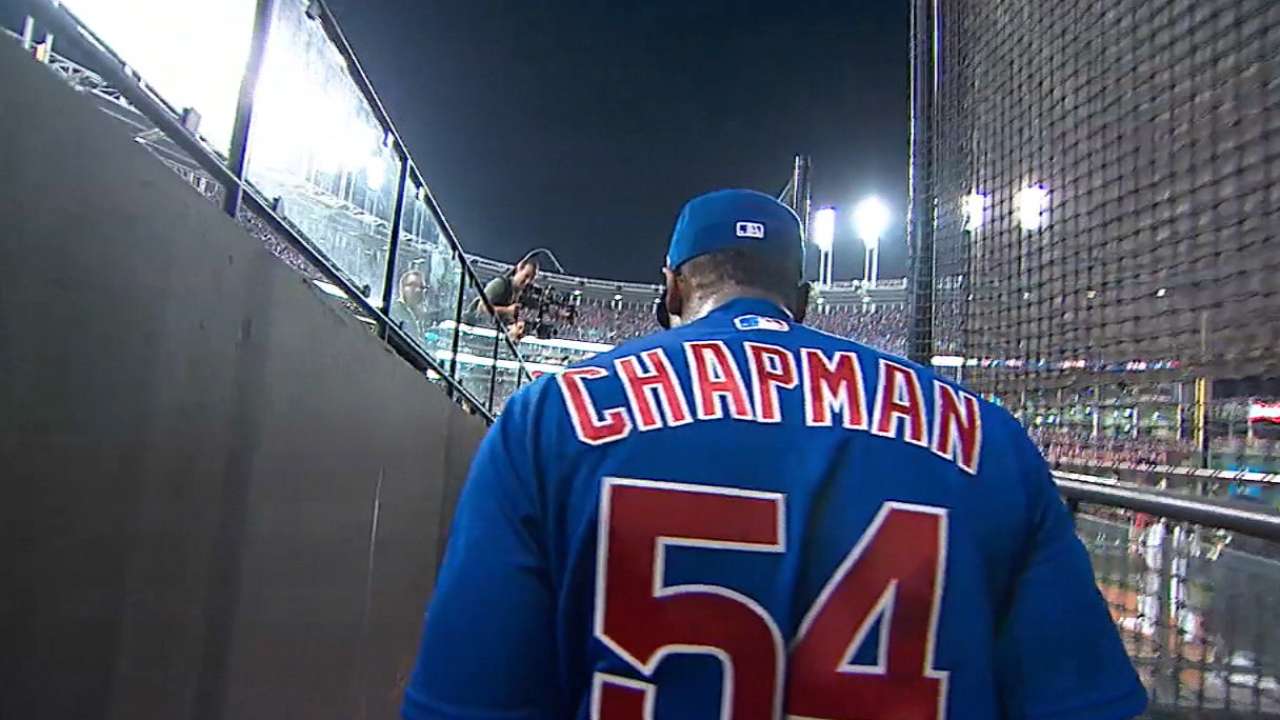 When asked specifically if he could contribute more than an inning in Game 7, Chapman said he would be available for whatever Maddon required. When asked again, he shrugged.
"I don't know about pitch counts," Chapman said through an interpreter, reiterating that his ankle is a non-issue. "It's the last game, it doesn't matter. I'll do whatever I need to do."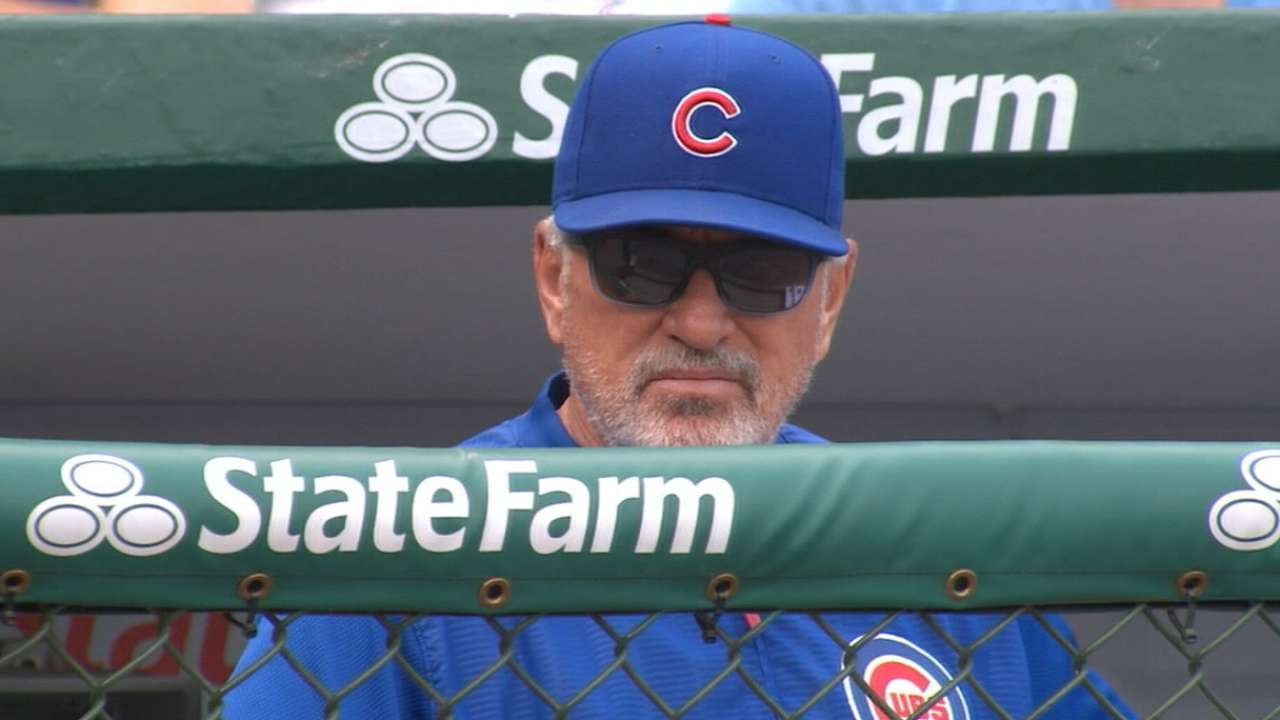 The Indians may not have the same type of starting-pitching firepower available in relief as the Cubs, but they do have Miller, who has thrown as many as 46 pitches in an outing this series, and who hasn't been this rested -- he last appeared in Game 4 -- since it began. Like any good superhero, Miller also has sidekicks. In contrast to the Cubs, who have eschewed regular setup men Strop and Hector Rondon in high-leverage situations, the Indians have leaned heavily all month on Allen and Shaw.
Both Allen and Shaw will be operating tonight on two days' rest, making them available for more than an inning apiece. So even if starter Corey Kluber lasts as few as three, it's conceivable that the Indians could turn directly to their best three relievers -- who have a combined World Series ERA of 0.69 -- from there.
Then it's just a matter of executing pitches and crossing fingers.
"I'm pretty fresh," Miller said, laughing as he corrected himself. "This time of year, nobody's fresh. Whatever it takes. Whatever I'm capable to give. I'm going to give everything I've got, and just hope we have more runs at the end of the day than they do."
Anthony DiComo has been a reporter for MLB.com since 2008. Follow him on Twitter @AnthonyDiComo and Facebook, and listen to his podcast. This story was not subject to the approval of Major League Baseball or its clubs.