MLB.com Columnist
Alyson Footer
Uncanny parallels between Cubs, '79 Pirates
Pittsburgh was last team to take title with 2 wins on road after trailing 3-1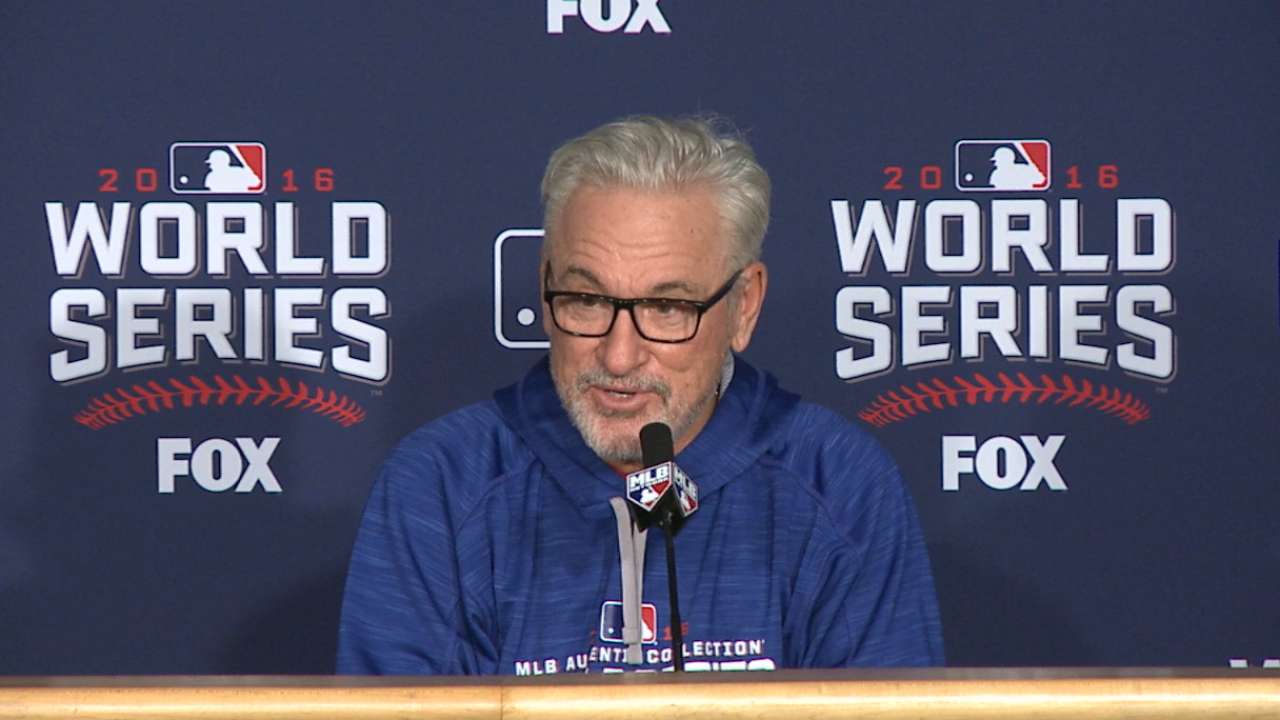 CLEVELAND -- They had charisma, talent and a savvy, beloved manager; reason enough to remain optimistic with their backs against the wall in the World Series.
The Cubs? At first glance, yes, they would fit that description. They're 2-for-2 in staving off elimination so far in the World Series, including a 9-3 win over the Indians in Game 6 on Tuesday night, and they will attempt to make it a trifecta on Wednesday during the decisive Game 7.
But the Cubs have a predecessor. The last team to come back from a 3-1 deficit and win the final two games on the road to claim the title was the 1979 Pittsburgh Pirates, a charming and diverse group who captivated the Steel City and created a legacy that is still remembered today. Will anyone ever forget the "We Are Family" Pirates?
The Pirates survived Game 5 at Three Rivers Stadium, but they had to play the next two in Baltimore's Memorial Stadium, where the Orioles had won 55 regular-season games and were already 3-1 in the postseason.
That did nothing to deter the Bucs, who won the final two games, claiming the World Series title with a 4-1 triumph in Game 7.
"I don't remember anybody thinking we were done," said former Pirates infielder Phil Garner, who hit .500 in that World Series. "We had a track record for coming back and winning late. There was no thought that we couldn't do it."
This year's Cubs expressed a similar sentiment after they won Game 5 in Chicago on Sunday night to send the World Series back to Cleveland. Even down 3-1, the Cubs looked at their task ahead as simply putting together a three-game winning streak, something they've done 16 times during the regular season.
The similarities between the '79 Pirates and the '16 Cubs are, in fact, a little uncanny. The Cubs lost Game 1 and won Game 2 in Cleveland, came home to lose Games 3 and 4 before winning Game 5, then returned to Cleveland to win Game 6.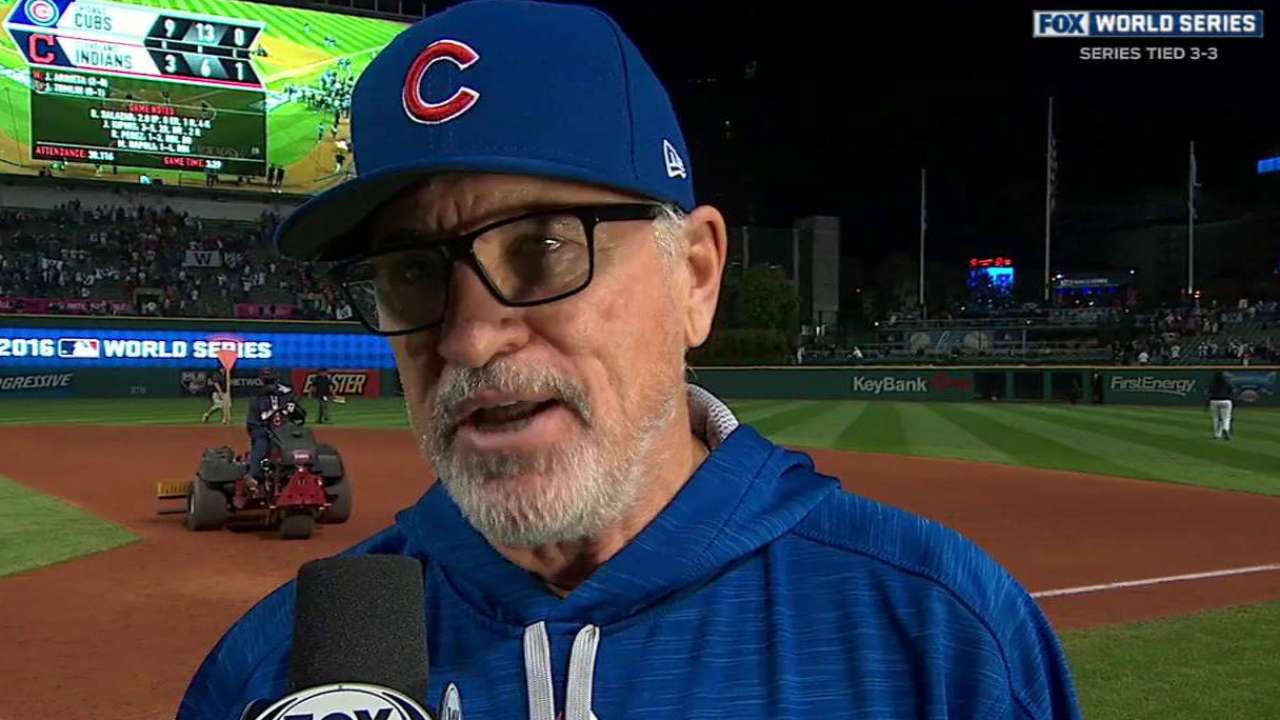 The '79 Pirates lost Game 1 in Baltimore, won the next day, lost their first two home games and won the third, and returned to Baltimore to take Game 6.
The managers of the two clubs are also among the more well-known in baseball lore. The Bucs had a popular, well-respected skipper in Chuck Tanner. The Cubs maintain their steady play and even-keeled nature behind a hip and admired Joe Maddon.
• Cubs close to joining 3-1 comeback club
In 1979, Maddon, who grew up in Hazleton, Pa., was a young ballplayer who, in his words, "was just bebopping around." He remembers a few things about those "We Are Family" Pirates: the cool pillbox hats, the theme song, and "just obviously they seemed like they were a very tightly-knit group. That's what stood out to me, and as a kid growing up back there then."
Maddon's current Cubs team is seemingly brimming with confidence, as were the '79 Pirates, who even when faced with a seemingly impossible task of winning two road games against a phenomenally talented team, liked their chances.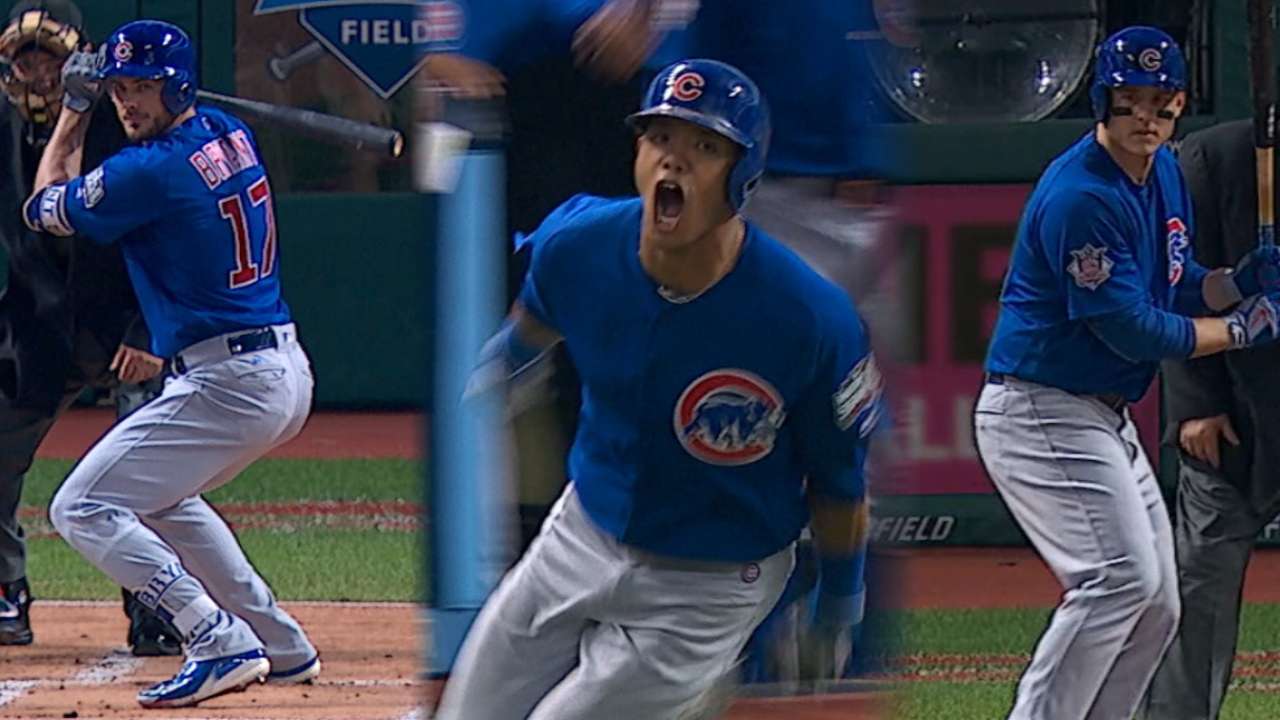 "The focus went very casually from, 'We are in a big mess here,' to 'Let's just show somebody how good we are,'" said Kent Tekulve, the Pirates' closer in '79. "The outcome of the World Series went out of the equation. It was more about, 'We are a little embarrassed about the fact we aren't playing well.'"
Playing with a "nothing to lose" attitude, the Pirates stopped losing. They won Game 5, 7-1, and Game 6 in shutout fashion, 4-0.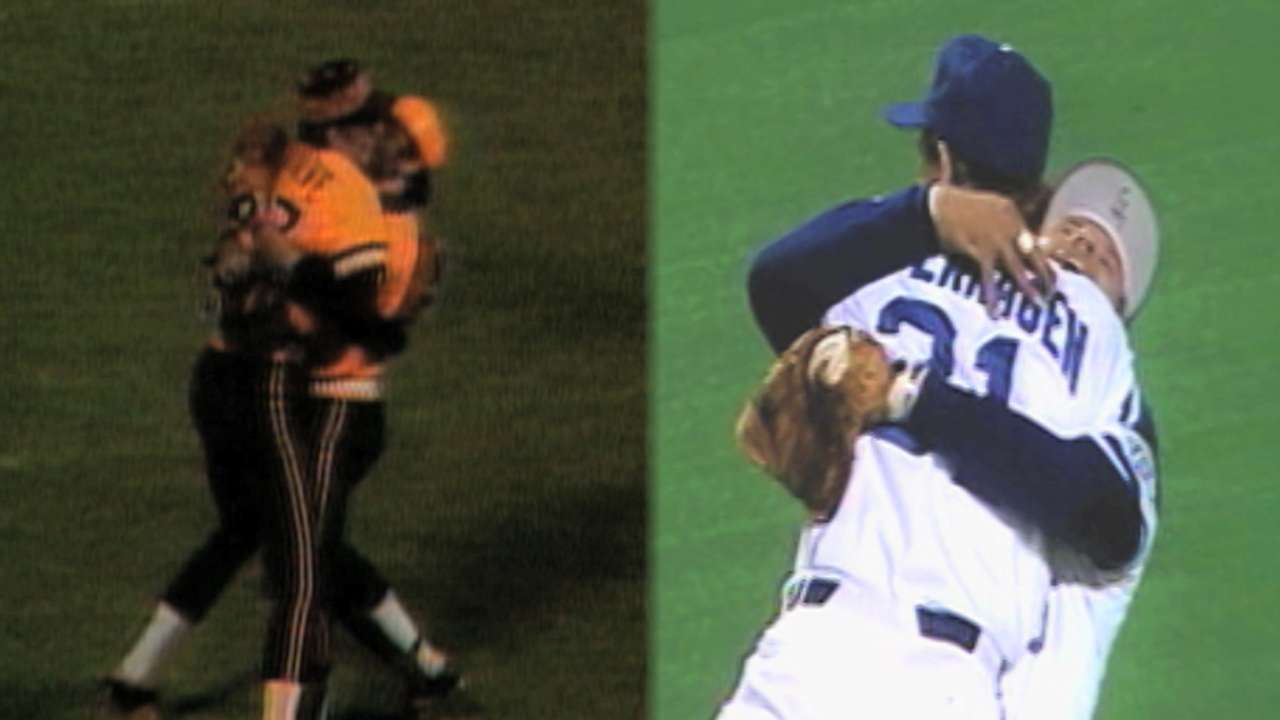 "Then we aren't only winning games, but the pressure is backing up on them on the other side of the field," Tekulve said. "The last three games, they only scored two runs and we scored 15 runs. We started playing like we could play."
In Game 7, the Orioles scored first, on a Rich Dauer solo homer in the third inning. Willie Stargell hit a two-run homer in the sixth, and the Pirates added two insurance runs in the ninth -- Omar Moreno drove in a run with a base hit, and later scored when Bill Robinson was hit by a Dennis Martinez pitch.
It turned out to be the most significant two-game road sweep in Pirates history.
"We didn't think about being eliminated if we lost," Garner said. "We thought about needing two more wins. I don't recall us ever thinking we were going to get beat."
Alyson Footer is a national correspondent for MLB.com. Tracy Ringolsby contributed to this story. This story was not subject to the approval of Major League Baseball or its clubs.