Winner take all: WS Game 7 facts and figures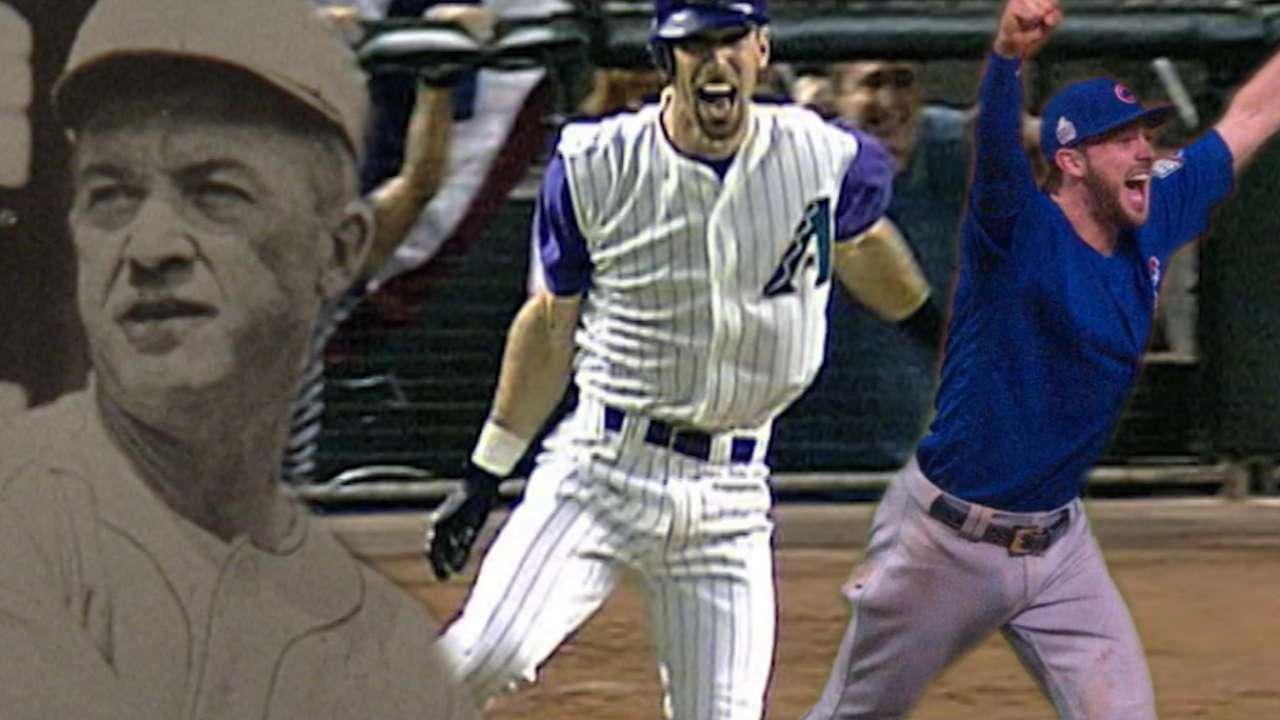 The Cubs and Indians added to Game 7 lore with a tense, taut, thrilling 2016 finale. Chicago became just the sixth team in a best-of-seven World Series to overcome a 3-1 deficit and win the title.
Here are a few more facts and figures about the history of Game 7 in the World Series:
• Shop for Cubs World Series champions gear
• There have been 37 winner-take-all World Series Game 7s.
• The National League has the edge over the American League in Game 7s, having won 23, and five of the past six, dating back to 1997.
• The home team has gone 18-19, but before the Giants won the title at Kauffman Stadium two years ago, the home team had won nine straight dating back to 1982.
• Of the past 11 World Series to reach Game 7, nine of those champions also won Game 6 that year after trailing in the series, 3-2.
• Cubs-Indians was just the second World Series Game 7 played in November. The other was in 2001, when D-backs defeated the Yankees.
• The first World Series Game 7 was played in 1909 (Pirates over the Tigers, 8-0), the year after the Cubs won their second World Series title.
• Four World Series -- in 1903, '19, '20 and '21 -- were played under a best-of-nine format, and none reached a rubber ninth game.
Daniel Kramer is a reporter for MLB.com. Follow him on Twitter at @DKramer_. This story was not subject to the approval of Major League Baseball or its clubs.