Holland reportedly set to showcase for scouts
Former Royals closer eyes return from Tommy John surgery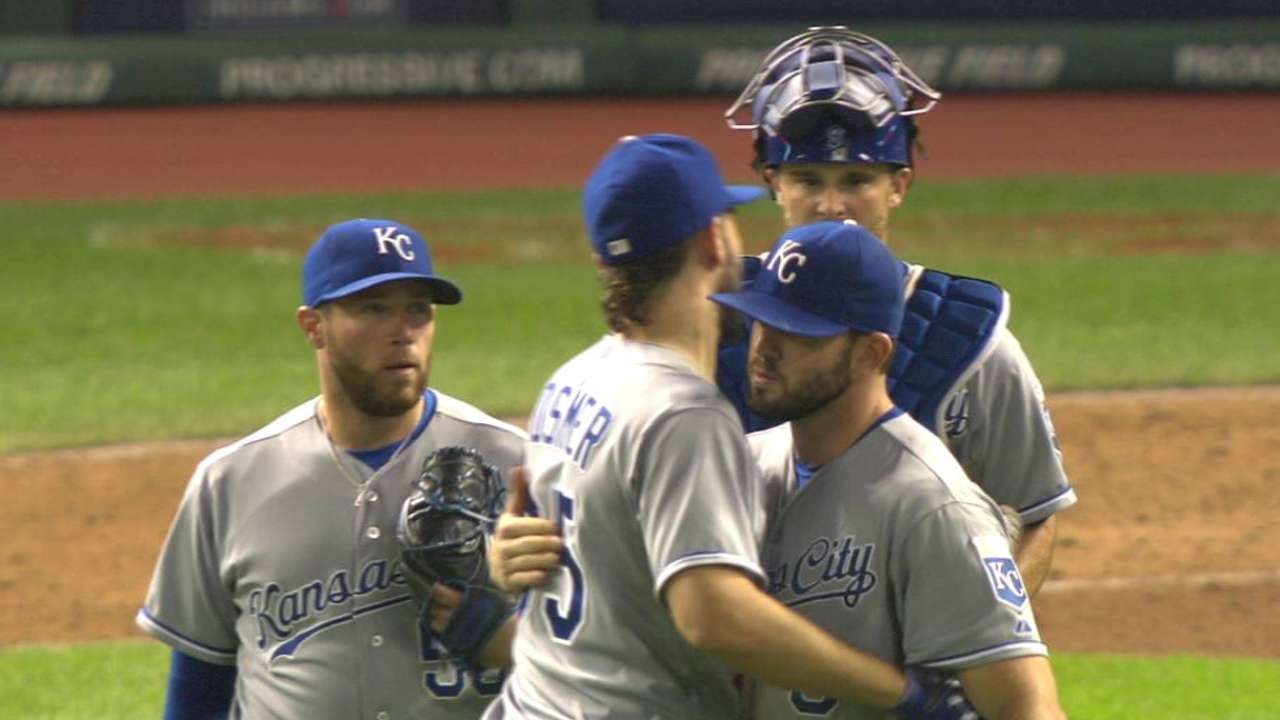 Former Royals closer Greg Holland will take the next step in his return to the Major Leagues with a scheduled showcase for scouts next week, the New York Post reports.
The showcase will either be held at a sports facility in South Florida owned by Holland's agent, Scott Boras, or near Holland's home in North Carolina, according to the report.
Holland, who is a free agent, missed the entire 2016 season after undergoing Tommy John surgery on his right elbow on Oct. 2, 2015. He has thrown off a mound three or four times during his rehabilitation, according Boras, reportedly hitting the low 90s with his fastball on the radar gun.
Holland, who turns 31 on Nov. 20, compiled 145 saves for the Royals from 2011-15 and was an instrumental part of Kansas City's vaunted bullpen that helped carry to them to the 2014 American League pennant. He pitched most of the 2015 season before he was shut down that September with a ligament tear in his right elbow.
Matt Kelly is a reporter for MLB.com based in New York. Follow him on Twitter at @mattkellyMLB. This story was not subject to the approval of Major League Baseball or its clubs.