Collins fuels Glendale with first Fall League homer
White Sox No. 2 prospect hits three-run shot before team completes late comeback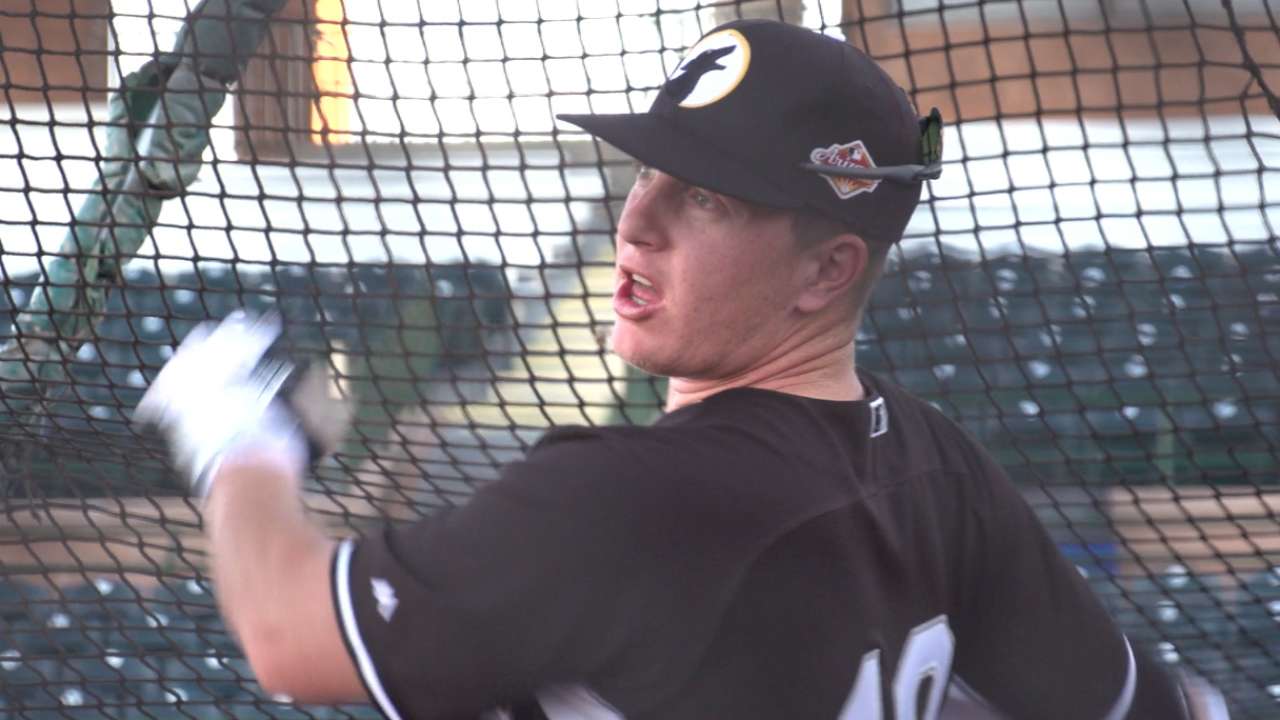 GLENDALE, Ariz. -- With his first home run in Arizona Fall League play, White Sox No. 2 prospect Zack Collins helped lead the Glendale Desert Dogs over the Scottsdale Scorpions, 8-7, at Camelback Ranch Tuesday.
Collins, a left-handed-hitting catcher who was the No. 10 overall pick in last June's Draft out of the University of Miami, is the 80th-ranked player in MLBPipeline.com's list of the Top 100 prospects in baseball.
• Gameday
Glendale trailed 6-3 in the sixth inning when Nationals No. 8 prospect Andrew Stevenson hit a double to right field. White Sox prospect Trey Michalczewski then drew a walk before Stevenson stole third with Nationals No. 19 prospect Osvaldo Abreu at the plate.
Abreu then struck out, which set up Collins, whose three-run blast tied the game.
"It was man on third -- first and third, less than two outs," Collins said. "I was just trying to drive it into the outfield and get that one run in -- really just trying to hit it into the outfield -- and the ball carried for me."
Scottsdale would regain the lead in the eighth inning, but Glendale rallied in the bottom of the ninth when Houston No. 29 prospect Jason Martin scored on a passed ball, and then top Dodgers prospect Cody Bellinger, the No. 31 overall prospect in baseball, singled to drive in Dodgers No. 4 prospect Willie Calhoun with the winning run.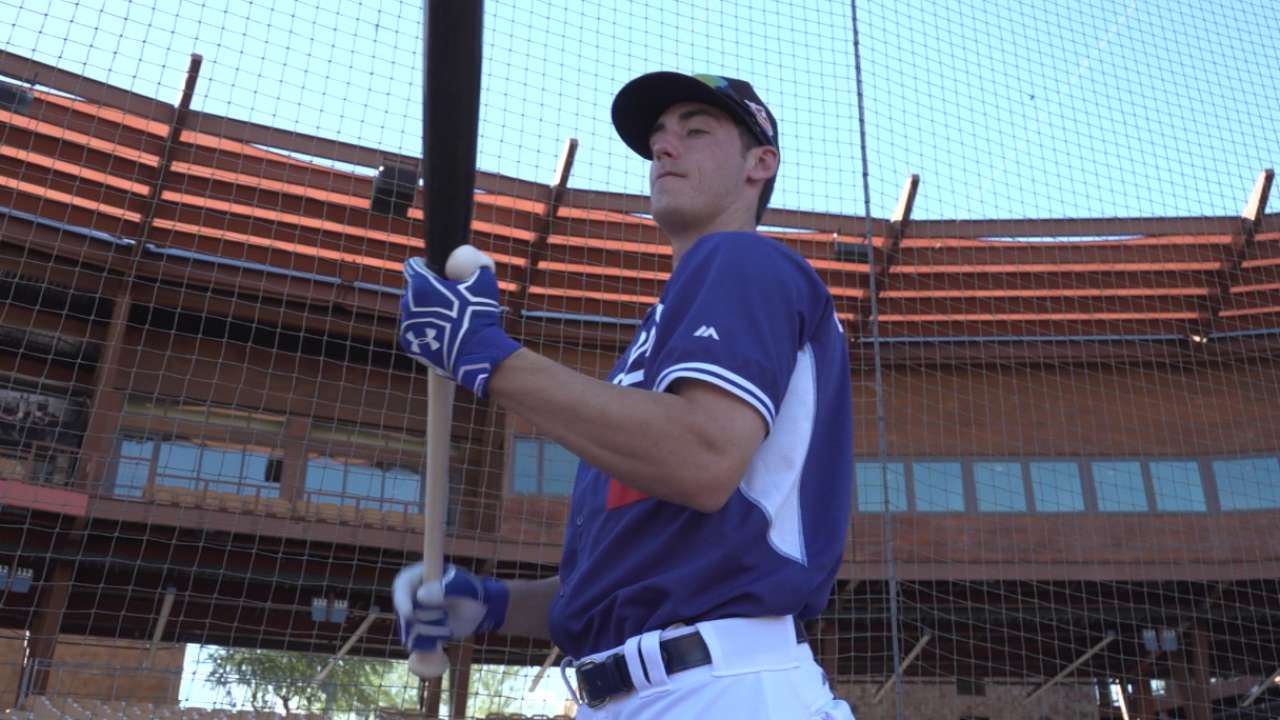 "That's what baseball's about," Collins said. "That's why it's so fun. We battled back and won in good fashion."
Scottsdale had jumped out to 3-0 lead before Collins got his first at-bat.
He singled to center field and moved to third on a fielding error by Scottsdale's first baseman and Phillies prospect Mitch Walding when Martin followed with a single.
Calhoun singled to drive in Collins for Glendale's first run.
"We got some hits and that's the game of baseball," Collins said. "We knew that we were going to pick it up and get back in the game."
For Collins, this was just another way to show that he belongs on the diamond.
"I'm still trying to prove myself," Collins said. "I feel like I've been doing well."
Michael Boylan is a graduate student at Arizona State University. This story is part of a partnership between MLB.com and ASU's Walter Cronkite School of Journalism and Mass Communication. This story was not subject to the approval of Major League Baseball or its clubs.