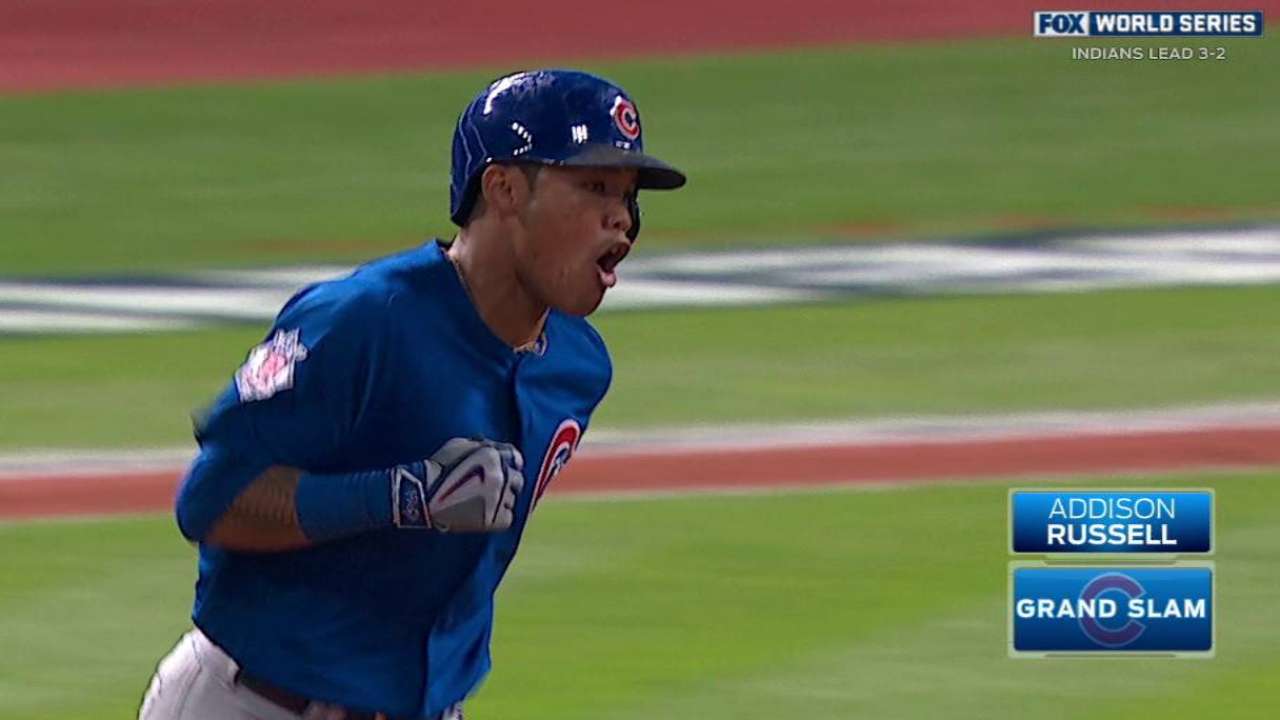 Addison Russell tied the World Series record for RBIs in a game (six) with a grand slam, and Kris Bryant and Anthony Rizzo also homered as the Cubs busted out Tuesday night for a 9-3 victory at Progressive Field to force a Game 7 on Wednesday.
Cleveland will be the site of what is sure to be an all-time classic finale, with the Cubs one win away from their first World Series title since 1908 and the Indians seeking their first title since 1948.
• World Series gear: Cubs | Indians
We're on the scene as Cleveland hosts Game 6:
9:55 p.m. ET: Famous fans in the house
Mega-star Bill Murray, an enthusiastic Cubs fan, was among the celebrities in attendance at Progressive Field. Others included "Today" host Al Roker (celebrating the Indians' run in the fourth inning), LeBron James of the NBA champion Cavaliers, musician Eddie Vedder, comedian Drew Carey and former NHL star Chris Chelios.
9:05 p.m. ET: Addi-slam
Addison Russell broke the game open with a grand slam off Dan Otero, giving the Cubs a 7-0 lead in the third inning. The slam, projected at 434 feet by Statcast™, made it the farthest home run hit by a Cub this postseason, traveling one foot farther than Kris Bryant's first-inning solo shot.
• Russell rips Cubs' first slam in Series history
.@Addison_Russell's 6 RBIs tonight tie the all-time @MLB record for a #WorldSeries game. https://t.co/lDcVOvtqdB pic.twitter.com/RJSgxQK83H

— MLB Stat of the Day (@MLBStatoftheDay) November 2, 2016
• 7 crazy facts to put Russell's slam in perspective
8:17 p.m. ET: Cubs barrel up in first inning
A Kris Bryant home run that put the Cubs on the board in Game 5 on Sunday, and Bryant got them going again in Game 6. Bryant's homer was projected to travel 433 feet by Statcast™. It was the first of three runs in the first inning against Josh Tomlin. More >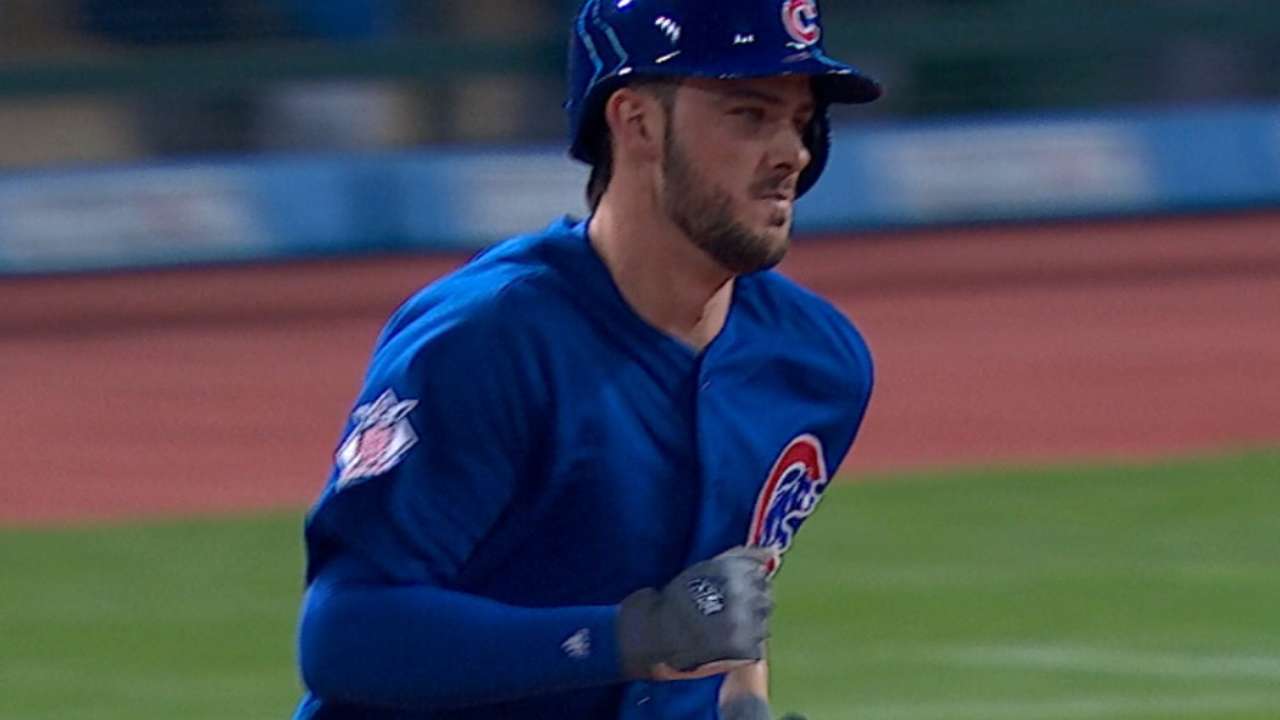 6:28 p.m. ET: El Presidente prepared
Dennis Martinez, a four-time All-Star, was excited to throw out the first pitch tonight.