Yanks could make noise in free-agent pitching market
Cashman has resources to add quality starting pitching, relief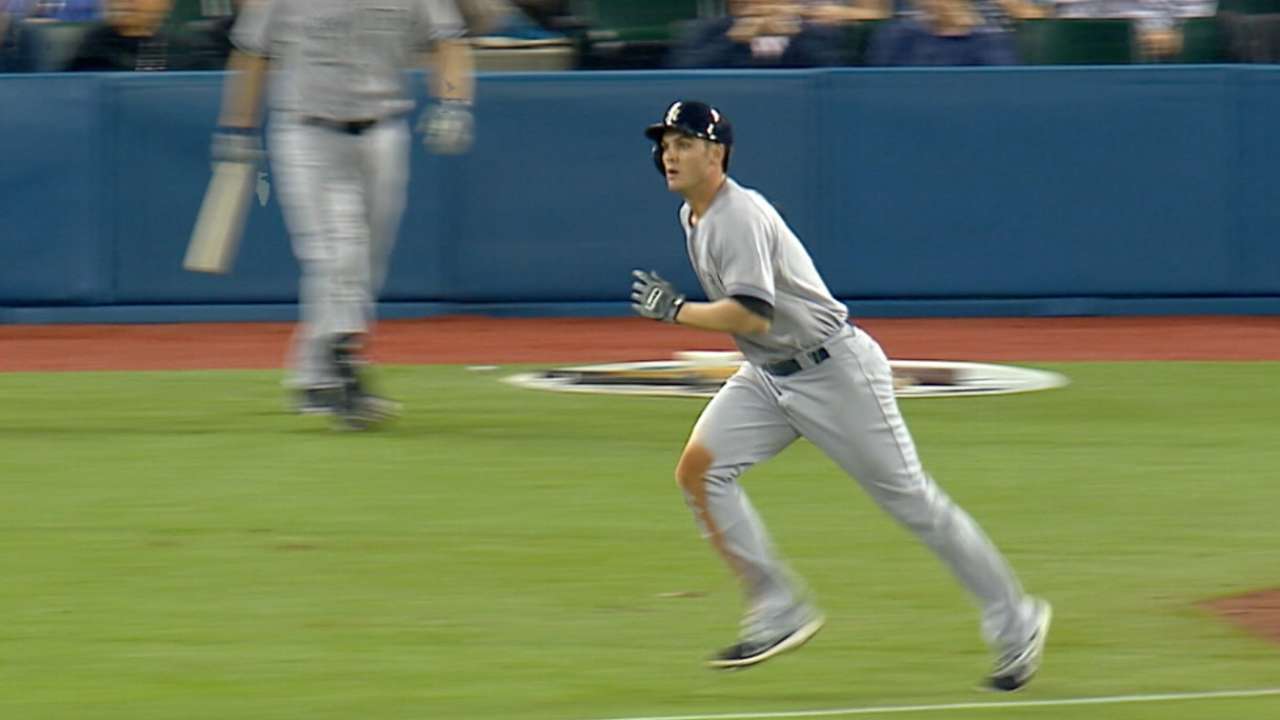 NEW YORK -- The Yankees were historically quiet in last winter's free-agent market, reporting to Spring Training without having signed a single one to a Major League contract, marking the first time they had done so in the four decades of baseball's modern economic era.
General manager Brian Cashman instead utilized trades to tweak the roster, importing second baseman Starlin Castro, closer Aroldis Chapman and outfielder Aaron Hicks. This offseason could see the Yankees get those free-agency dollars back in play, a possible appetizer for the monster offseason of 2018-19.
"It's my job to make sure that we decipher every opportunity, whether it's low-hanging fruit or the most expensive fruit out there," Cashman said. "We'll game-plan based on as much information that we can gather and provide and suggest, and then Hal Steinbrenner will set the dance step."
In recent years, the Yankees have been most aggressive in free agency when they have had significant money coming off the payroll. They project to have dollars to spend following Mark Teixeira's retirement ($23.125 million) and the in-season trades of outfielder Carlos Beltran ($15 million), Chapman ($11.325 million) and reliever Andrew Miller ($9 million).
"I use that surfing analogy a lot; we'll just take that board out there," Cashman said. "I'll sit on it with my staff and wait for the right wave to come, and see if we can manufacture a few waves here and there. If they do, we'll ride it."
Arbitration-eligible: IF/OF Dustin Ackley, RHP Nathan Eovaldi, SS Didi Gregorius, OF Hicks, LHP Tommy Layne, RHP Michael Pineda, C Austin Romine, RHP Adam Warren.
Free agents: 1B/DH Billy Butler, 1B Teixeira (retired), RHP Anthony Swarzak, OF/PR Eric Young Jr.
Biggest potential free-agent loss: In terms of clubhouse stature, Teixeira's absence will be notable, but the Yankees believe that a platoon of Greg Bird and Tyler Austin will produce at first base. Teixeira retired with 409 career homers, but posted just a .654 OPS in his final season.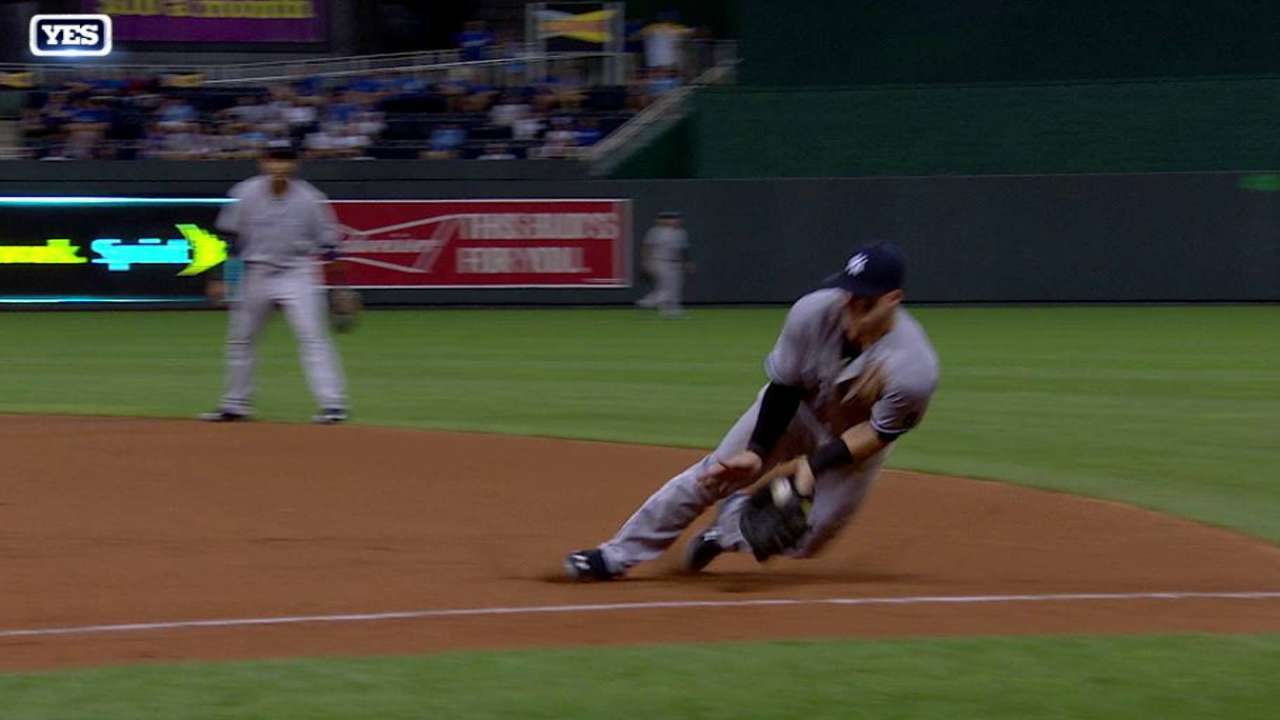 Potential free-agent targets: The Yankees are expected to dabble in the high-end closer market, where Chapman and Kenley Jansen are the most appealing choices. They won't come cheap, but acquiring either would slide Dellin Betances back to a setup role, where he has excelled. The Yankees need starting pitching, and Rich Hill and Jeremy Hellickson are among the better starters in this year's class. While Cashman has said he expects first base and right field to be filled from within, the inconsistent offense could be helped by a big bat.
Wild card scenario: Cashman is likely to again lean heavily on the trade market, where the Yanks have Brett Gardner and Brian McCann to dangle as bait. Gardner has drawn interest in past years, and if he is moved in a deal for pitching help, it's possible that the Yankees could then swoop in to steal Yoenis Cespedes and his 31 homers away from the Mets. If McCann winds up being moved to a team where he can become a starting catcher, the Yanks could chase Edwin Encarnacion as a designated hitter and part-time first baseman.
Bryan Hoch has covered the Yankees for MLB.com since 2007. Follow him on Twitter @bryanhoch, on Facebook and read his MLBlog, Bombers Beat. This story was not subject to the approval of Major League Baseball or its clubs.