Will Braun be around come Opening Day?
Questions surround Brewers before '17 season begins on April 3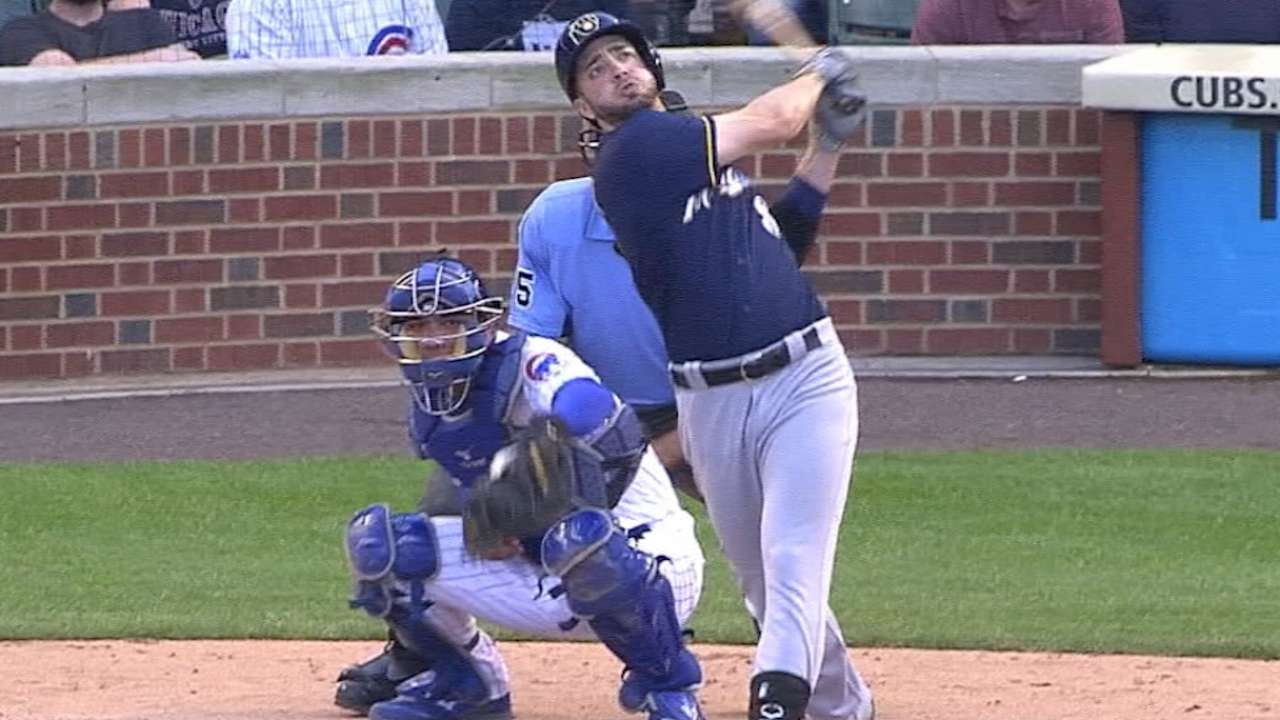 MILWAUKEE -- The year's final Major League pitch in in the books, so it's on to 2017. Will it be the year the Brewers turn the corner in their rebuild?
The Brewers did improve their record in 2016, the first full season under general manager David Stearns, but it was nevertheless one marked by departures, with Jonathan Lucroy headlining the list of players traded away for prospects. That move left outfielder Ryan Braun as the Crew's last major trade piece, and his will be a prominent name in the offseason rumor mill.
With Braun's future uncertain, here's a very early look at 2017 Opening Day:
OPPONENT
The Brewers will open 2017 against the opponent that they closed '16 with: the Rockies. For the second time in three years and the fourth time this decade, the Rockies will visit Miller Park for Opening Day at 1:10 p.m. CT on April 3. The opening homestand -- four games against Colorado, followed by three against the Cubs -- marks the sixth straight season that the Brewers will begin at home in their heated dome. The early favorite to start Opening Day for Colorado is '13 first-round Draft pick Jon Gray, who went 10-10 with a 4.61 ERA in 29 starts as a rookie in '16, including a no-decision at Miller Park in August in which he struck out 10 batters over six innings.
OPENING DAY STARTER
It's a three-arm race. Will Counsell reward Jimmy Nelson, who led the team in starts (32) and innings (179 1/3) but finished with a disappointing 4.62 ERA? Will it be Zach Davies, who posted an 11-7 record with a 3.97 ERA in 28 starts in his age-23 season and was the Brewers' only double-digit winner? Or Junior Guerra, who compiled a terrific 2.81 ERA in 20 starts as a 31-year-old rookie? Nelson has the longest track record of that trio, so he's our early guess.
OPENING DAY LINEUP
1. Jonathan Villar, 2B
2. Orlando Arcia, SS
3. Braun, LF
4. Domingo Santana, RF
5. Chris Carter, 1B
6. Keon Broxton, CF
7. Hernan Perez, 3B
8. Martin Maldonado, C
9. Nelson, P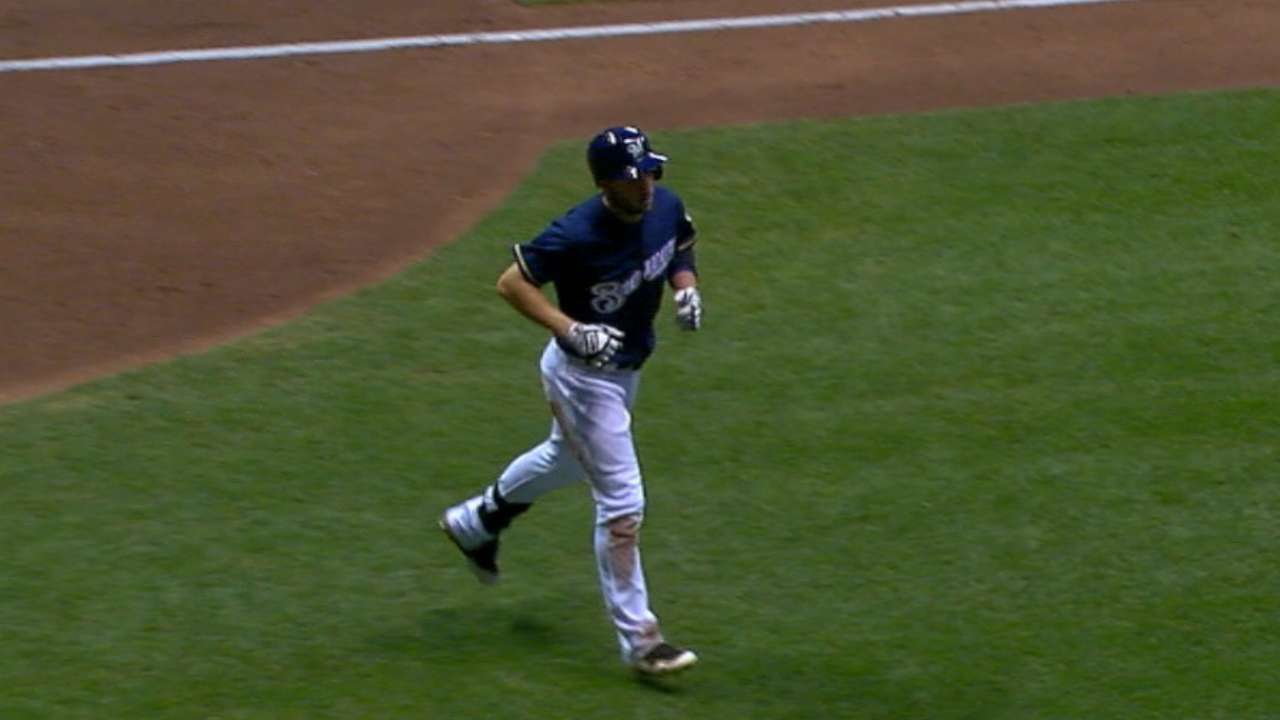 The big question mark is Braun, who was nearly traded to the Dodgers in August and could be moved this offseason if Stearns can find a match. Dealing him would open a spot for top prospect Lewis Brinson, though it's likely the Brewers would push his arrival into late May or early June for service-time reasons. A player like Kirk Nieuwenhuis would have to cover on Opening Day. Of the other positions, third base and catcher are areas of potential upgrade this winter. Acquiring a third baseman would allow the Brewers to use Perez in the sort of utility role he filled for much of 2016.
THREE REASONS TO BE EXCITED
1. A full season of Arcia at shortstop
2-3. Davies and Guerra in the starting rotation from the get-go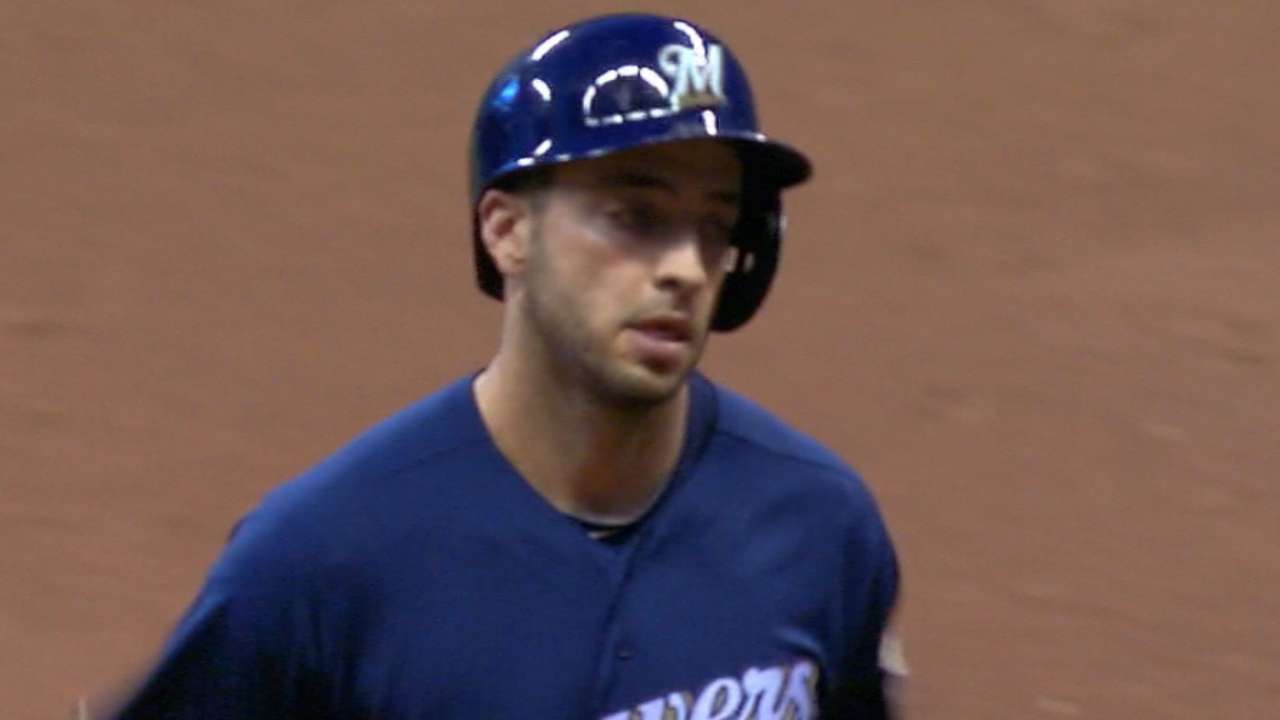 Adam McCalvy has been a reporter for MLB.com since 2001. Follow him on Twitter @AdamMcCalvy, like him on Facebook and listen to his podcast. This story was not subject to the approval of Major League Baseball or its clubs.