Creativity key to Marlins' formidable bullpen
Barraclough, Phelps and Ramos representative of club's approach to relief unit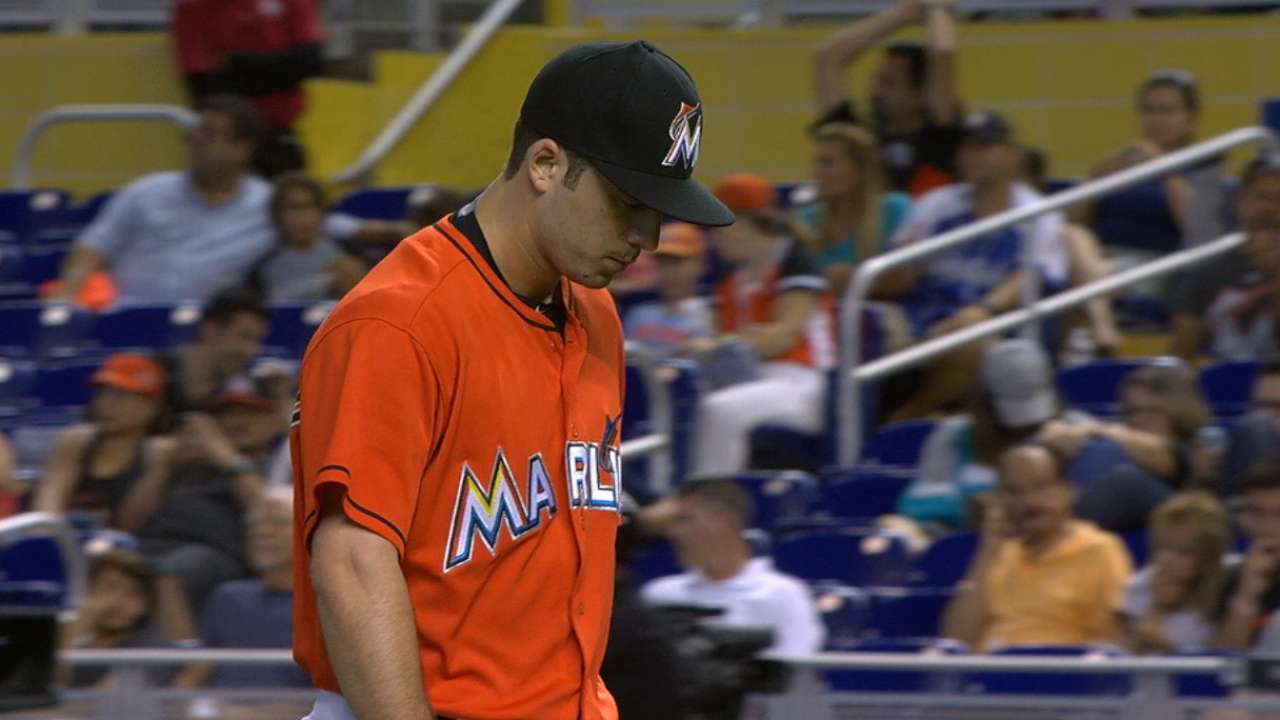 MIAMI -- Kyle Barraclough was an unheralded Double-A right-hander in the Cardinals' system. David Phelps started off with the Yankees as a spot starter and long reliever. And A.J. Ramos, the Marlins' 21st-round pick in 2009, beat the odds by becoming an All-Star.
None of the three received much fanfare entering the 2016 season, but they ended up statistically ranking among the top relievers in the Majors. They also serve as a reminder that quality bullpen arms can be discovered in different ways.
As the Marlins prepare to construct their 2017 roster, they are open to ideas when it comes to piecing together their bullpen.
"For us, you have to be creative," president of baseball operations Michael Hill said. "You have to acquire talent by any means necessary, when you're in a situation where you don't have the ability to go out and spend as much as others."
Barraclough was a midseason acquisition for Steve Cishek in 2015. The right-hander, who actually started off the season at Triple-A New Orleans due to control issues, ended up being a workhorse in Miami. He appeared in 75 games, tied for the ninth-highest total of any pitcher in the Majors.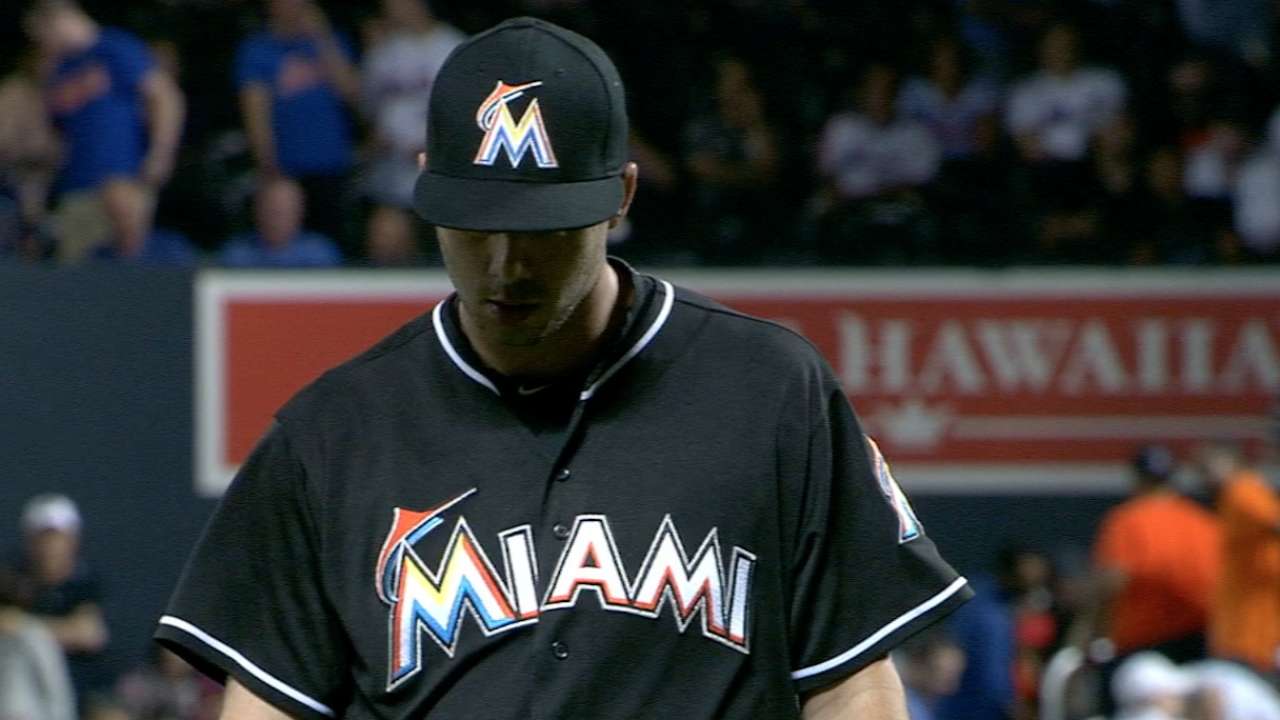 Barraclough's 14.0 strikeouts per nine innings topped all National League relievers, and it was the fifth-highest rate in MLB. His 2.1 Fangraphs WAR was 10th among all relievers. Ramos was 23rd in fWAR (1.4) and Phelps finished 25th (1.3).
Phelps' role for next year will be interesting to follow, as he may wind up in the rotation if there is a need, though his maximum value may still be as a reliever. He could even become an option to close, if Ramos doesn't return in that role.
The ability to limit walks could push Phelps over Ramos for the closing nod. Ramos allowed 4.92 walks per nine innings in 2016, compared to Phelps' 4.04.
With budgetary limits, the Marlins are not expected to be big bidders for free-agent relievers. There may be an exception, because they may make a push for either Aroldis Chapman or Kenley Jansen, the top free-agent closers on the market. But if they don't land either of them, they may opt for more modestly-priced pitchers.
"We like the bullpen depth that we have," Hill said. "I don't know if we'll spend a lot of time in that area, but we definitely like where we are there."
Depth emerged over the course of the season, with Brian Ellington, Nick Wittgren and Austin Brice gaining big league experience.
Brice is another example of the club exploring different roles. The right-hander opened the season as a starter at Double-A Jacksonville, before he was switched to the bullpen.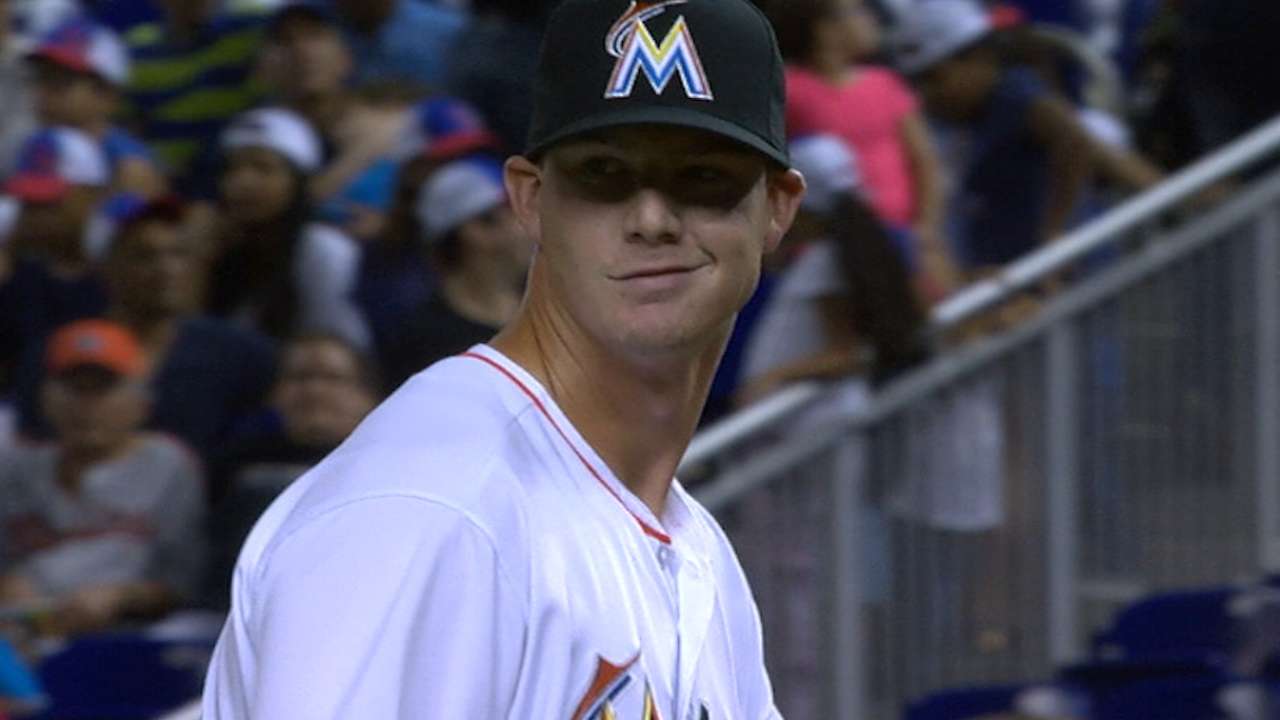 Prospect Drew Steckenrider is a hard-thrower who is getting closer to being big league-ready. The 25-year-old is impressing in the Arizona Fall League. In seven scoreless innings, he has 10 strikeouts and one walk.
"Our bullpen, we feel, has been a strength," Hill said, "with the emergence of the Barracloughs, the Ellingtons, and the Brices, and Drew Steckenrider."
Joe Frisaro has covered the Marlins for MLB.com since 2002. He writes a blog, called The Fish Pond. Follow him on Twitter @JoeFrisaro and listen to his podcast. This story was not subject to the approval of Major League Baseball or its clubs.