Inbox: Who will receive a callup in 2017?
Beat reporter Bryan Hoch answers questions from Bombers fans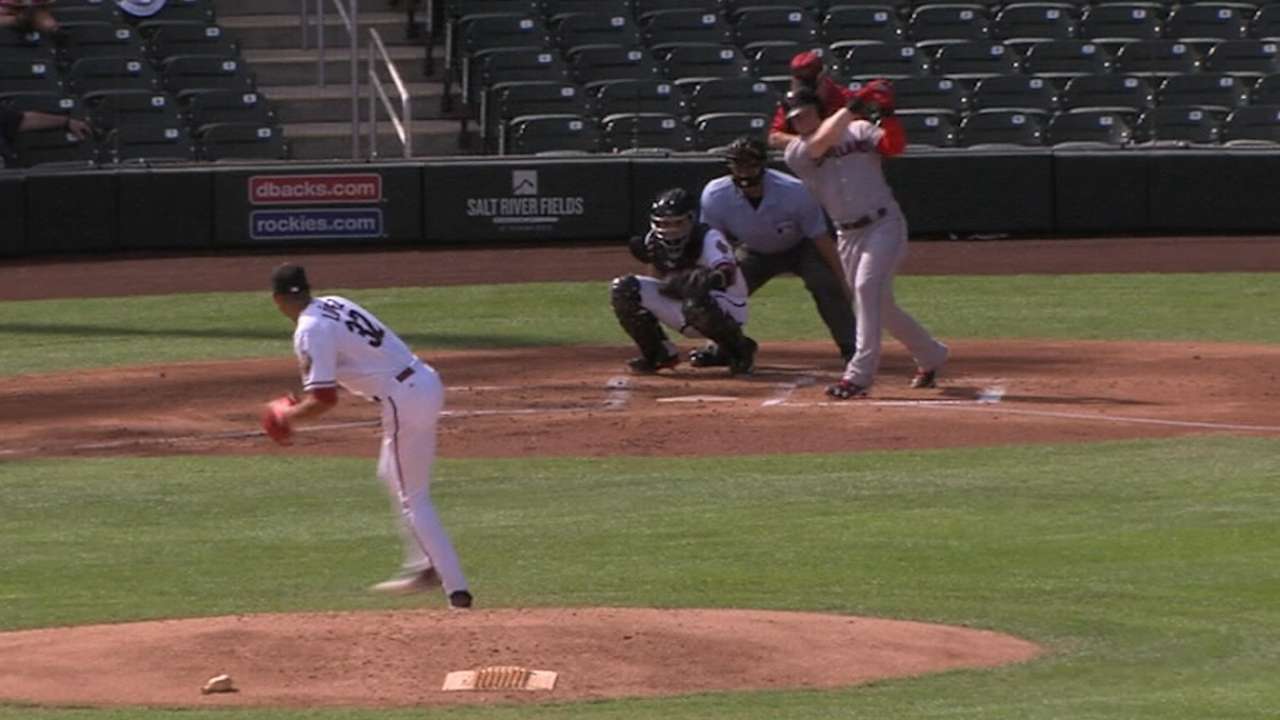 Could you address the farm system? The Yankees have many intriguing prospects now, and there is a glut of both quality outfielders and shortstops/second basemen. Which prospects do you see having callups in the next few years?
-- Ben B., Coxsackie, N.Y.
The landscape certainly has changed, with the Yankees' system now rated by most observers as one of the better ones in the game. That fertile ground was enriched by the arrival of outfielder Clint Frazier, who came from the Indians in the Andrew Miller trade and is rated as the team's No. 1 prospect by MLBPipeline.com.
• Submit a question to the Yankees Inbox
General manager Brian Cashman has confirmed that Frazier will be in Major League Spring Training, though he downplayed the chance that the 22-year-old would break camp with the team. Still, the Yanks are banking on a future where Frazier, infielder Gleyber Torres and left-hander Justus Sheffield all play significant roles after being included in the deals that helped deliver Miller and Aroldis Chapman to this year's World Series.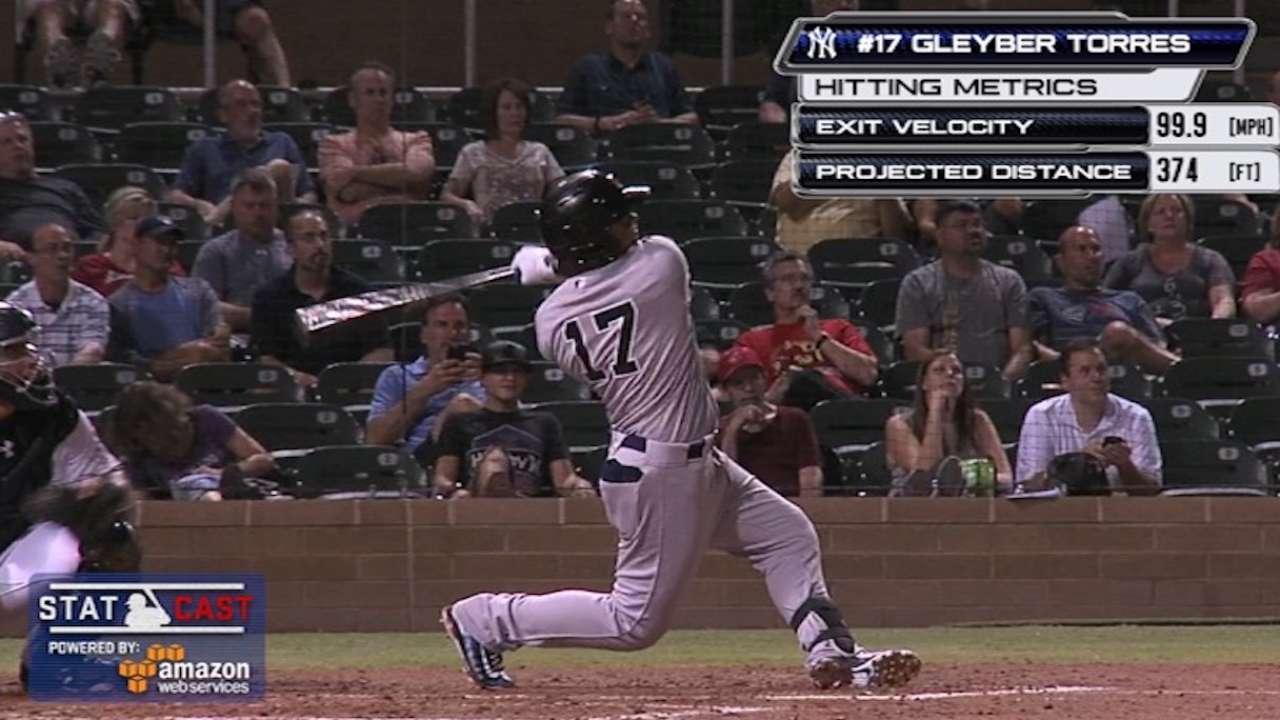 "Players with tools like him can come fast," Cashman said of Frazier. "It doesn't mean it will; it doesn't mean it will in 2017 at all. But when you have the tool package that Clint has, it could come fast."
Outfielder Billy McKinney also arrived in the trade with the Cubs, and he could see big league time in 2017. Torres, infielders Miguel Andujar and Jorge Mateo and outfielder Dustin Fowler all project to be in play for '18. On the pitching side, the Yanks believe that Chance Adams, Jordan Montgomery, J.P. Feyereisen, Brady Lail and Jordan Montgomery can help next year, with Sheffield and right-hander James Kaprielian following in '18.
What are the chances that the Yankees' front office decides to move on from Joe Girardi and Cashman after the 2017 season?
-- Kris A., Staten Island, N.Y.
Both Girardi and Cashman have enjoyed some measure of perceived security, as managing general partner Hal Steinbrenner feels that they work well together and has been comfortable with their performance. Girardi is thought to have overachieved with injury-riddled rosters, while Cashman has made some deft trades over the last year-plus, like those that acquired Didi Gregorius, Starlin Castro and Nathan Eovaldi (pre-injury).
Both Cashman and Girardi will see their contracts expire after 2017, along with the rest of the coaching staff, so it was no coincidence that pitching coach Larry Rothschild received only a one-year extension last month. And both Cashman and Girardi are well aware that the Yankees haven't won a postseason game since '12. For a team that preaches a goal of annual championship-caliber baseball, that is a jarring fact that cannot be ignored. My honest feeling is that Steinbrenner and the hierarchy would prefer not to disrupt Cashman and Girardi, but missing the postseason for a fourth time in five years would be too much to look past.
Because Michael Pineda throws so many pitches and usually can't get out of the fifth inning, what are the chances of making him the eighth-inning guy and put Adam Warren in the rotation next year?
-- John Y., Commack, N.Y.
I don't see Pineda coming out of the bullpen -- particularly since the Yankees are going into the offseason in need of starting pitching and he ranked third on the club with 175 2/3 innings in 2016. It was a downright baffling year; he pitched well enough to post a dominant 10.6 K/9 ratio, yet often not well enough to win, and his issues when ahead in the count and with two outs were just bizarre.
Pineda's future with the Yanks will be determined by his 2017 campaign, as he is arbitration-eligible for the final time. An extension, free agency and a trade all seem to be in play. They'd love to see enough to believe that he can emerge as a front-line starter, but they've been waiting on that for quite a while. Warren would love a crack at starting, but nothing has been promised.
Can the Yankees see Luis Severino developing as a closer, with Dellin Betances returning to a setup role?
-- Maurice W., Brunei
Bullpens are stocked full of failed or mediocre starters -- there's a certain all-time saves leader who fits that description -- but the Yankees aren't ready to give up on Severino just yet. That being said, Cashman also noted that they aren't going to count on Severino the way they did going into 2016, so Severino might already have reached a crossroads at age 23.
"It's really up to him, the way he pitches and the way he goes about his business as a starter, if he's going to be a starter," Girardi said. "Now you have a thought that if he's not able to be a starter, there might be another way you can get a lot of value out of him. That's the way you look at it, but my expectation is he's still going to be a starter."
As for Betances, Cashman's message that he will be the closer unless they "do something different" suggests that they'll be exploring the high-end closer market for guys like Chapman and Kenley Jansen.
What are Masahiro Tanaka's chances at the American League Cy Young Award?
-- Nathan M., Durham, N.C.
Tanaka had a fine season, finishing 14-4 with a 3.07 ERA in 199 2/3 innings (31 starts), and he was far and away the Yankees' best starting pitcher. We can include him in the AL Cy Young Award conversation, but realistically, there's not a great chance that he'll be bringing home that hardware. It's worth noting that ballots were submitted at the conclusion of the regular season.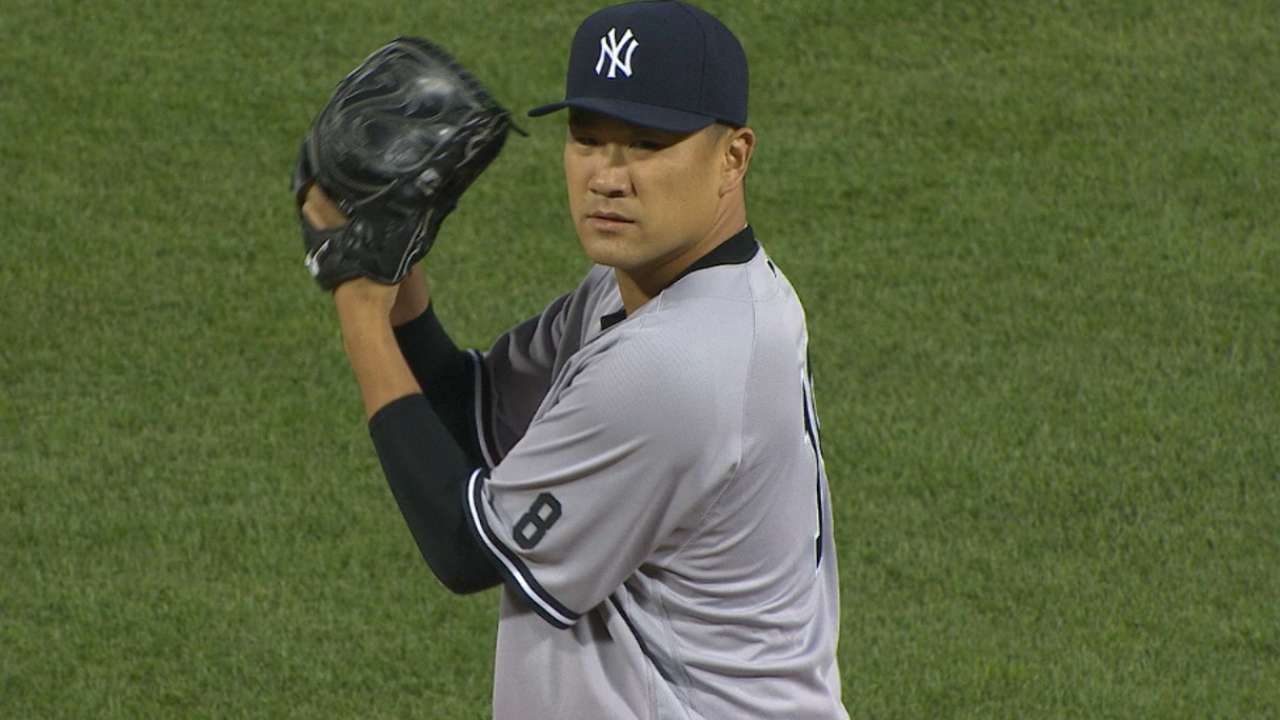 Rick Porcello of the Red Sox, Corey Kluber of the Indians and Zach Britton of the Orioles all had amazing years. Tanaka resides somewhere in the next tier of 2016's AL starters -- a crowded group that also includes the Tigers' Justin Verlander, the Blue Jays' J.A. Happ and Aaron Sanchez and the White Sox Chris Sale.
Bryan Hoch has covered the Yankees for MLB.com since 2007. This story was not subject to the approval of Major League Baseball or its clubs.