Before Game 6: IRL in Cleveland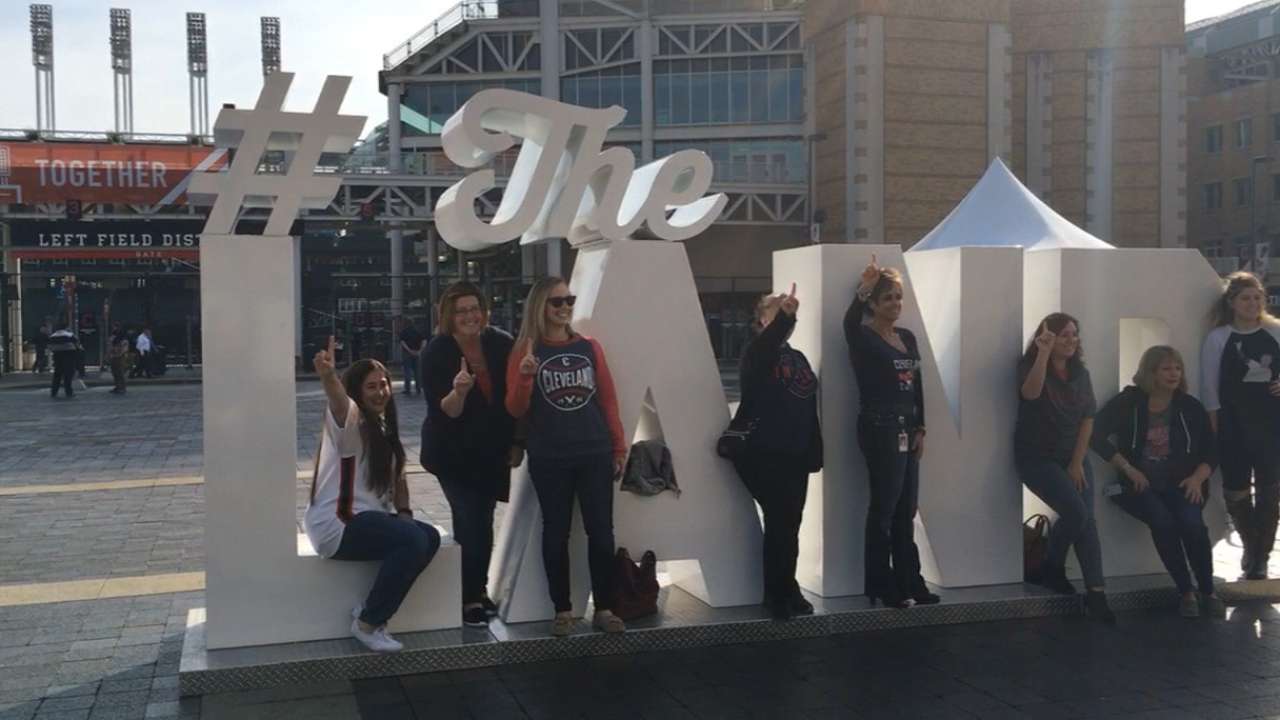 The Cubs' 3-2 win on Sunday trimmed the Indians' World Series lead to 3-2 and shifted the Fall Classic back to Cleveland for Game 6 tonight (7:30 p.m. ET air time/8 p.m. game time on FOX).
Cleveland is electric with the Indians one win away from their first World Series title since 1948. But the Cubs, who will start 2015 National League Cy Young Award winner Jake Arrieta tonight, aren't going to give up without a fight.
• World Series gear: Cubs | Indians
We're on the scene as Cleveland gears up for Game 6:
07:18 p.m. ET: Anniversary gifts
A couple hopes to have more than one reason to celebrate with a Cleveland victory tonight.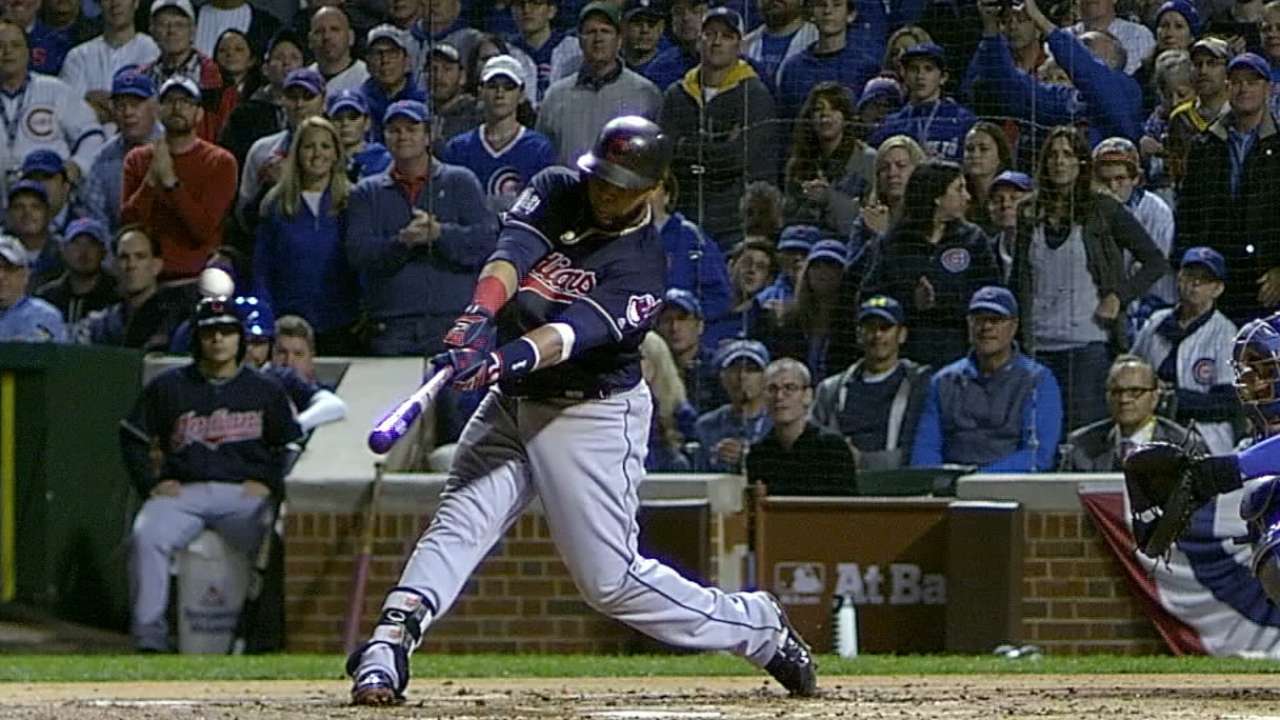 06:40 p.m. ET: Is "Today" the day for Cleveland?
"Today" host Al Roker is on the scene at batting practice at Progressive Field.
06:28 p.m. ET: El Presidente prepared
Dennis Martinez, a four-time All-Star, is excited to throw out the first pitch tonight.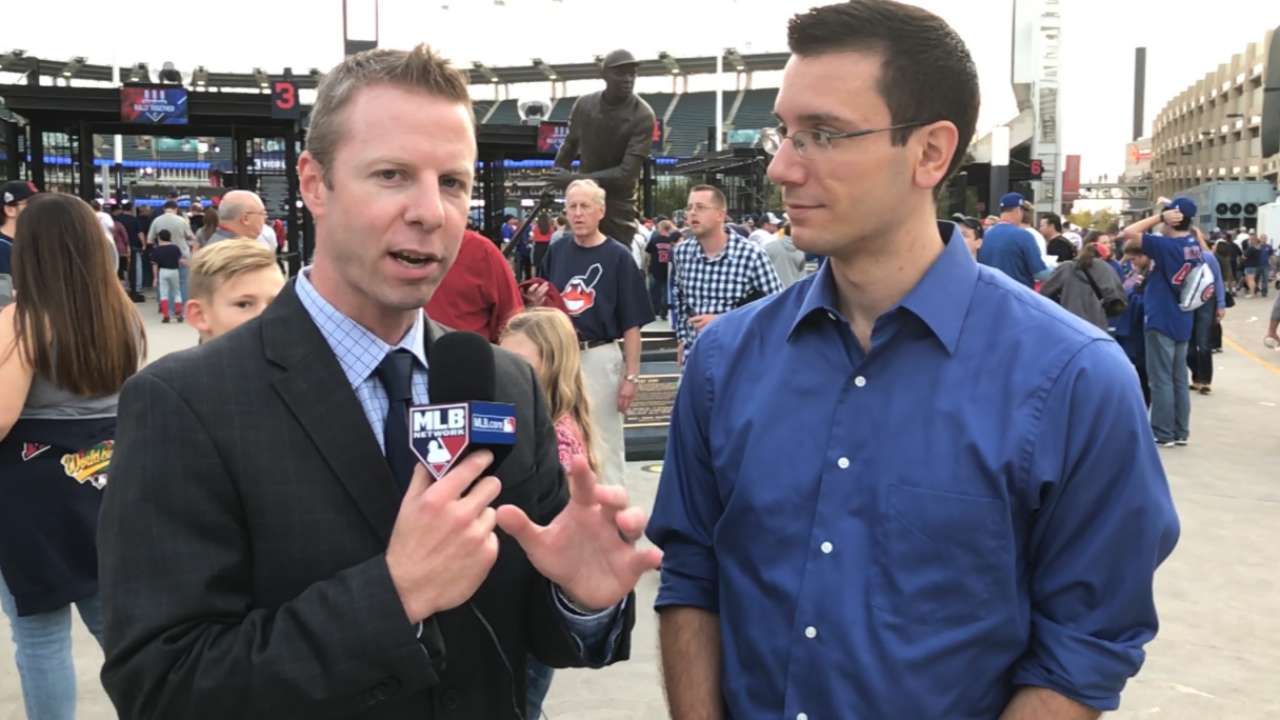 04:43 p.m. ET: Lindor outdoors
Francisco Lindor, who's batting third for the Indians tonight, warms up before Game 6.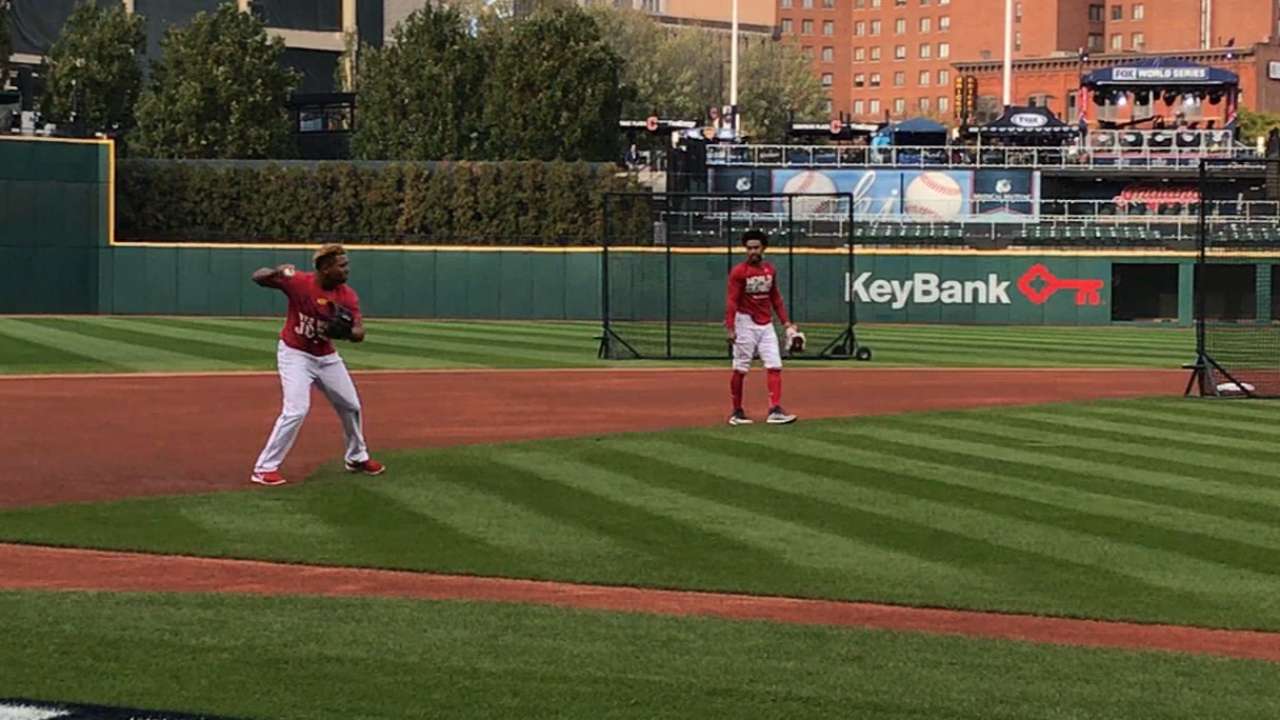 04:05 p.m. ET: Vote for Pedro
A Pedro Cerrano jersey, representing Dennis Haysbert's memorable Indians outfielder from the 1989 film "Major League," hangs over the back of a fan's chair at a bar in Cleveland.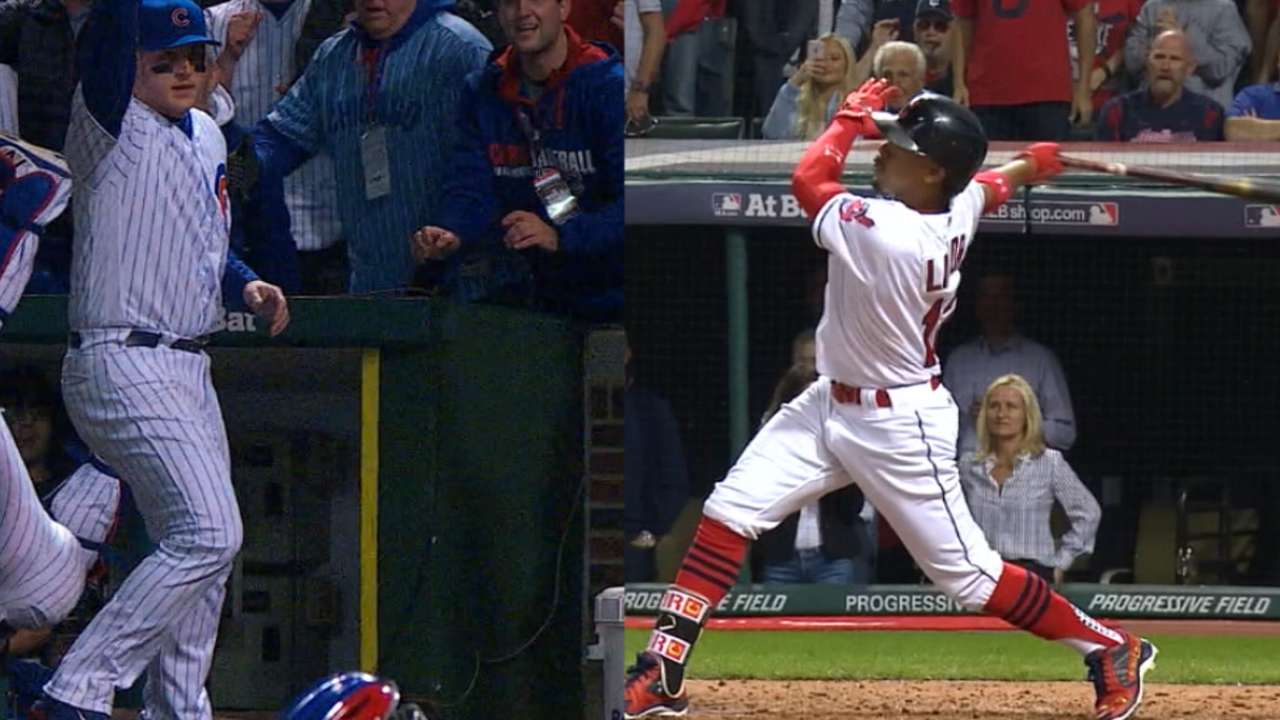 03:54 p.m. ET: Sign of things to come?
An Indians fan in the plaza outside Progressive Field displays his sign urging the Indians to victory in Game 6.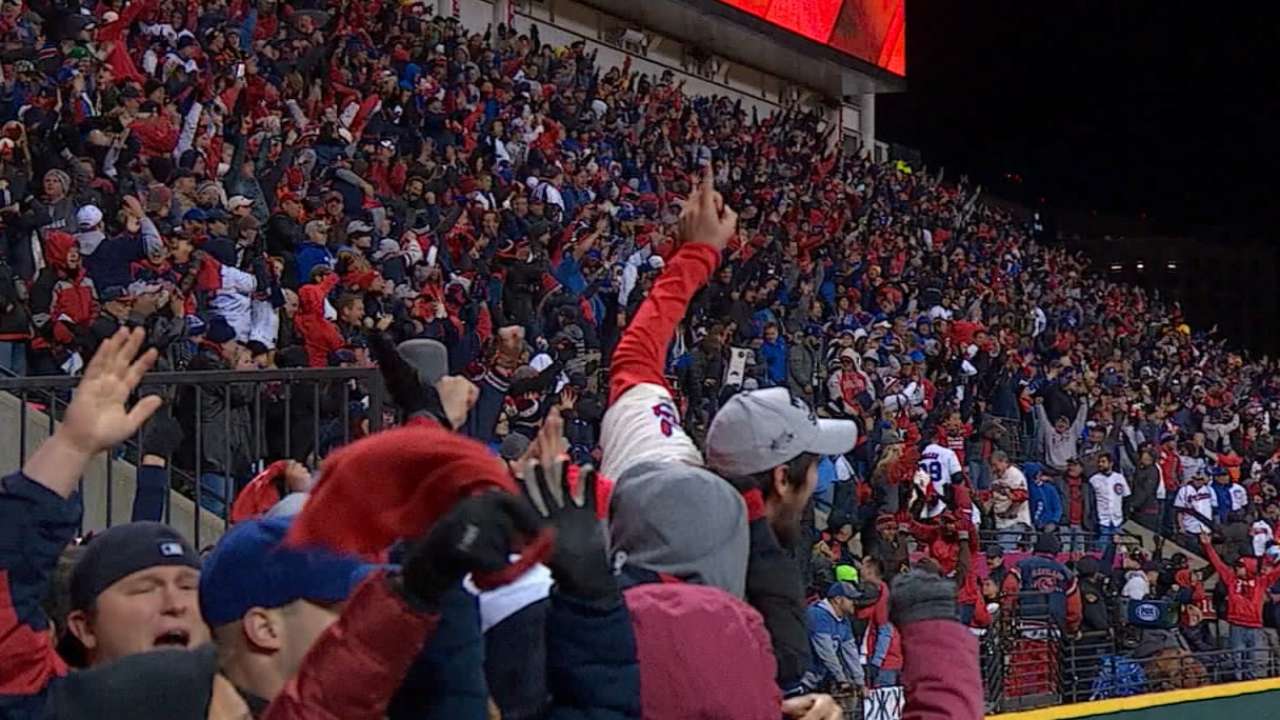 02:19 p.m. ET: Hunter gatherer
Five-time Grammy nominee Hunter Hayes performs his national anthem soundcheck, hours before Game 6 of the World Series.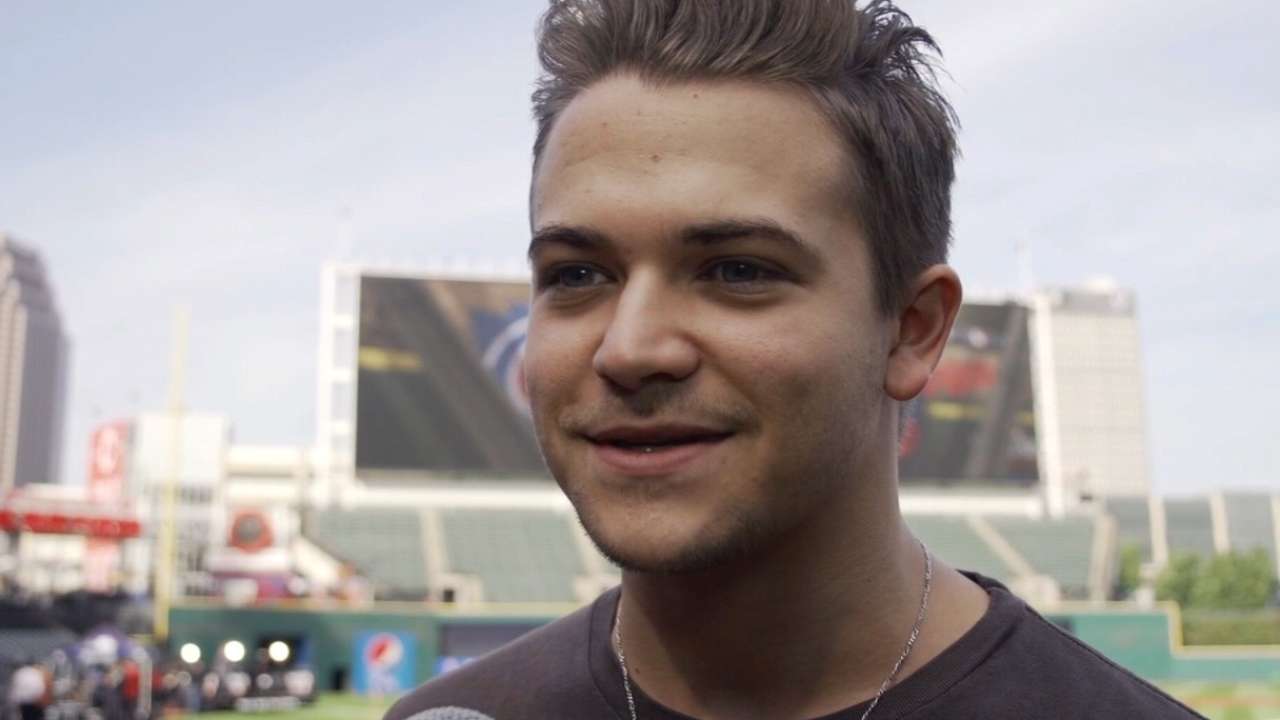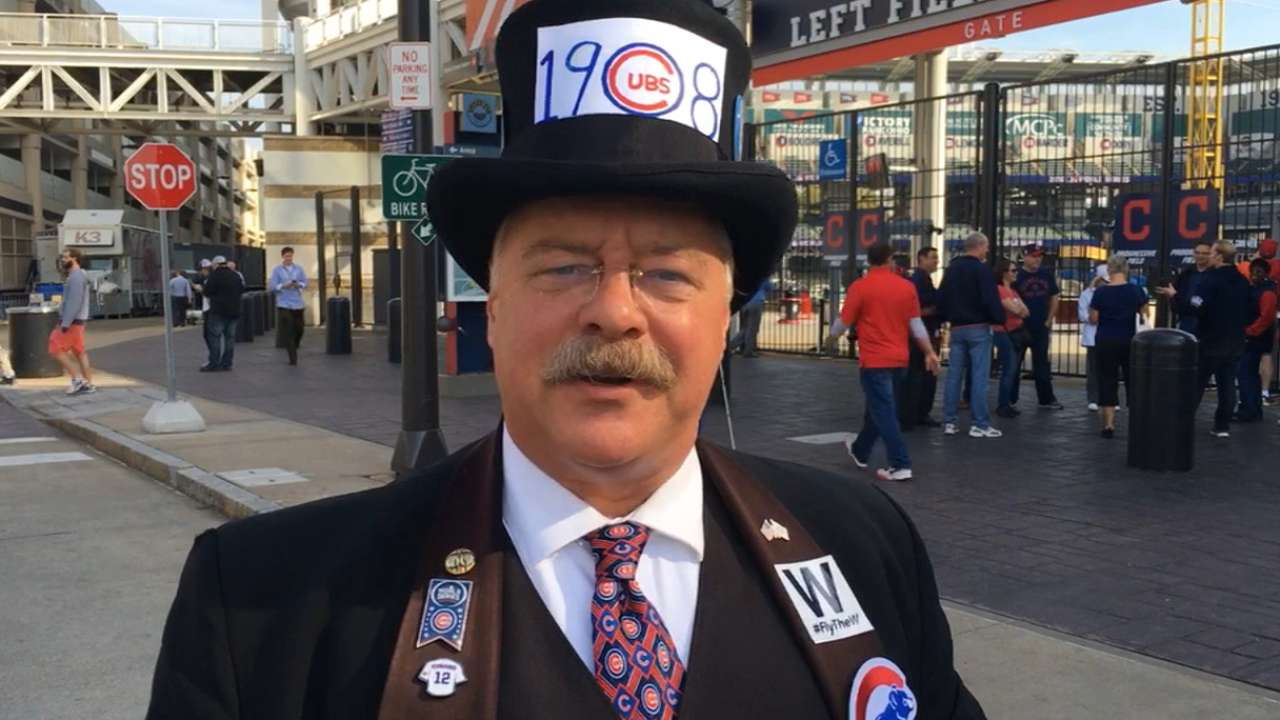 02:10 p.m. ET: Ready and waiting
Progressive Field is quiet, seven hours before Game 6 of the World Series.
Eddie Robinson, the last living member of our '48 team, will be in the house tonight. https://t.co/pJZTMuyFJA #RallyTogether pic.twitter.com/wyHIngBpve

— Cleveland Indians (@Indians) November 1, 2016