MLB.com Columnist
Richard Justice
Maddon appreciates Zobrist's unique impact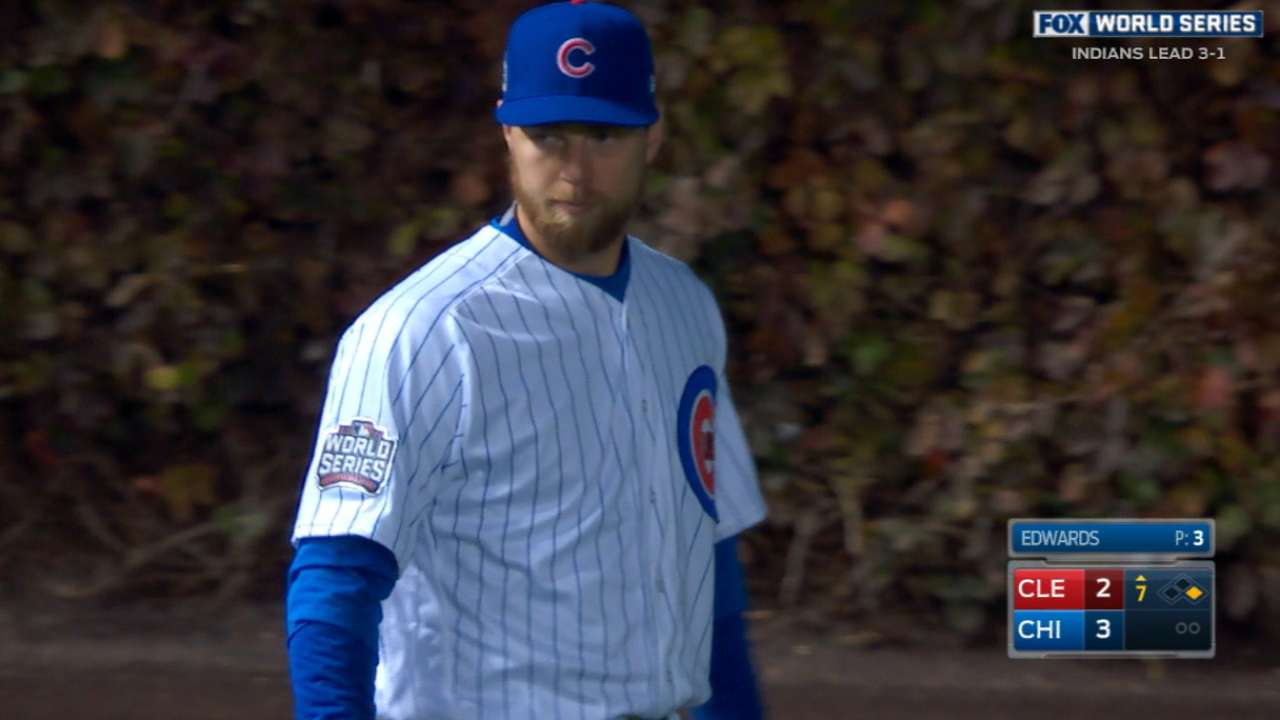 CLEVELAND -- It was one of dozens of plays that mattered. It was also easy to overlook in the course of a tense, wonderful World Series game that had all kinds of nooks and crannies.
Afterward, though, it was one of the first things Cubs manager Joe Maddon mentioned in discussing a 3-2 victory in Game 5 on Sunday. As usual, his left fielder, Ben Zobrist, had caught his eye.
"Don't understate how important that play was Zobrist made," Maddon said. "A lot of times that would have turned into a double. That was a great play by Zo."
The Cubs were holding onto that 3-2 lead when Indians first baseman Mike Napoli led off the top of the seventh inning by slapping a ball into the left-field corner.
• Shop for Cubs World Series and NL champs gear
As the play began to unfold, it looked like a sure double. But Zobrist got to the ball quickly and fired it back into the infield so precisely that Napoli settled for a single.
Moments later, Napoli got to second base on a passed ball. If Zobrist hadn't cut off the ball in left, Napoli would have been on third with no outs and might have scored the tying run when Carlos Santana flied out to left.
At that point, everything would have changed as the Cubs fought to avoid elimination. Instead, that tying run remained at second as Maddon summoned closer Aroldis Chapman for the final eight outs, forcing the World Series back to Cleveland for Game 6 on Tuesday.
Maddon may appreciate Zobrist better than anyone. He was the Rays' manager when Zobrist began his Major League career, and it was Maddon who discovered that Zobrist had a unique value.
The manager came to appreciate that all the little things Zobrist does so well have a huge impact on a season. It's not just that Zobrist can play virtually every position. It's that he plays them at a high level and is also willing to play them.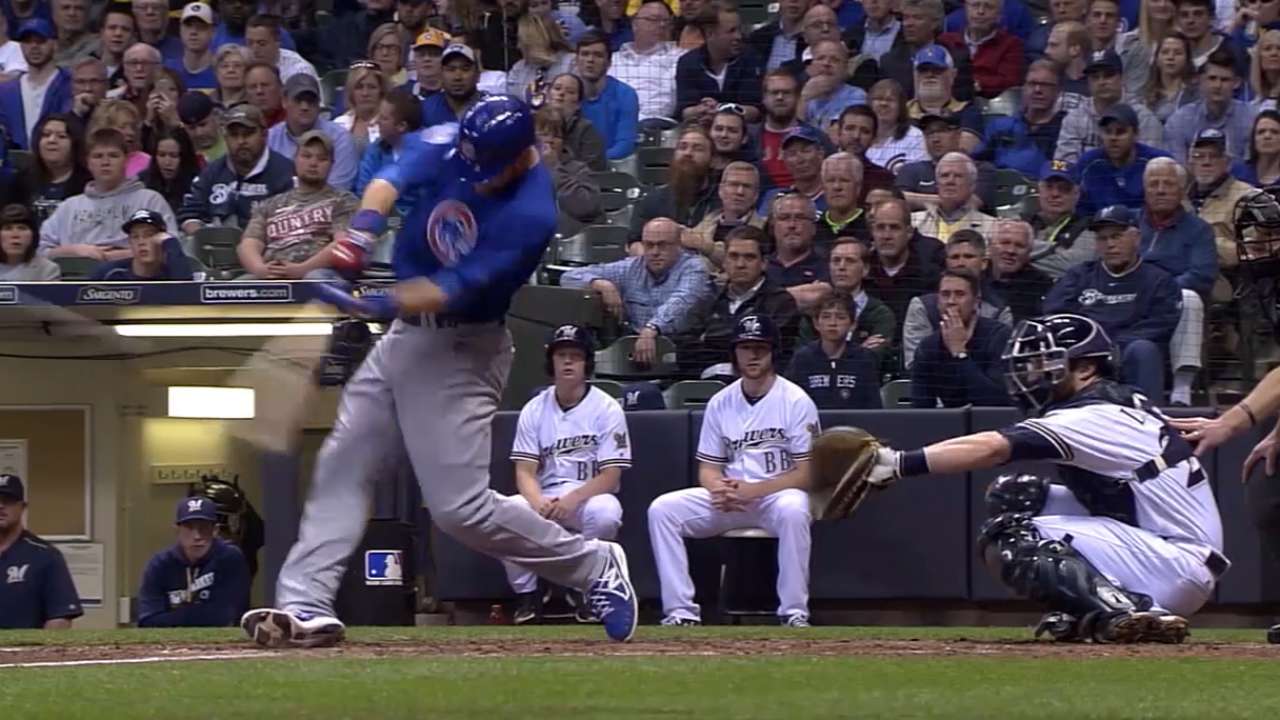 In 11 seasons, Zobrist has started 664 games at second base, 378 in the outfield, 196 at shortstop, 11 at first base and five at third.
When he signed a four-year, $56 million deal with the Cubs last offseason, the plan was for him to play second base. But as Javier Baez emerged, Zobrist moved to left field.
Zobrist's lasting impact on baseball may be that he has shown every team the value of the super-utility role. In eight seasons as a full-time player, Zobrist has made three All-Star teams and averaged 35 doubles, 16 home runs and an .806 OPS. In this World Series, he has been the Cubs' best offensive player, hitting .368 with a double and a triple in five games.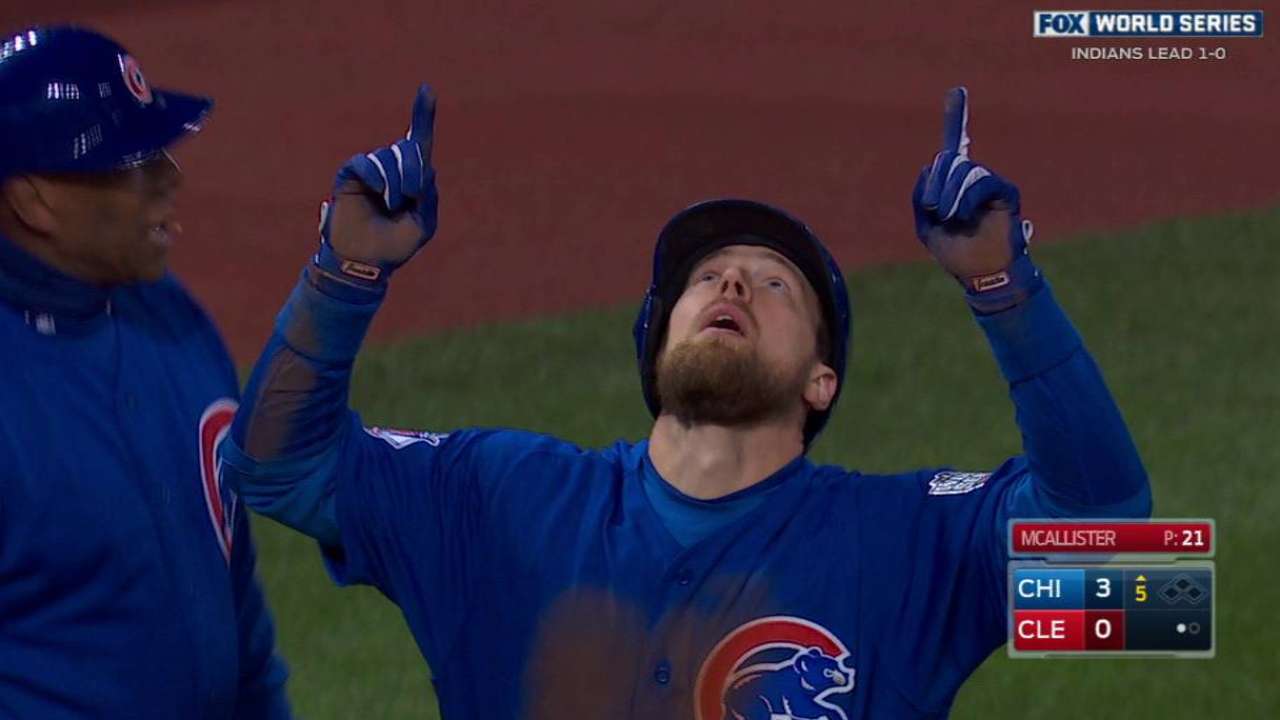 "He embraced that role," Maddon said. "Because always for Ben, it's always been about winning."
Zobrist has embraced the whole Chicago experience, buying a home in Wrigleyville and once riding his bike to Wrigley Field in full uniform. His wife, Julianna, an accomplished Christian singer, performed God Bless America before Game 4 on Saturday at Wrigley Field.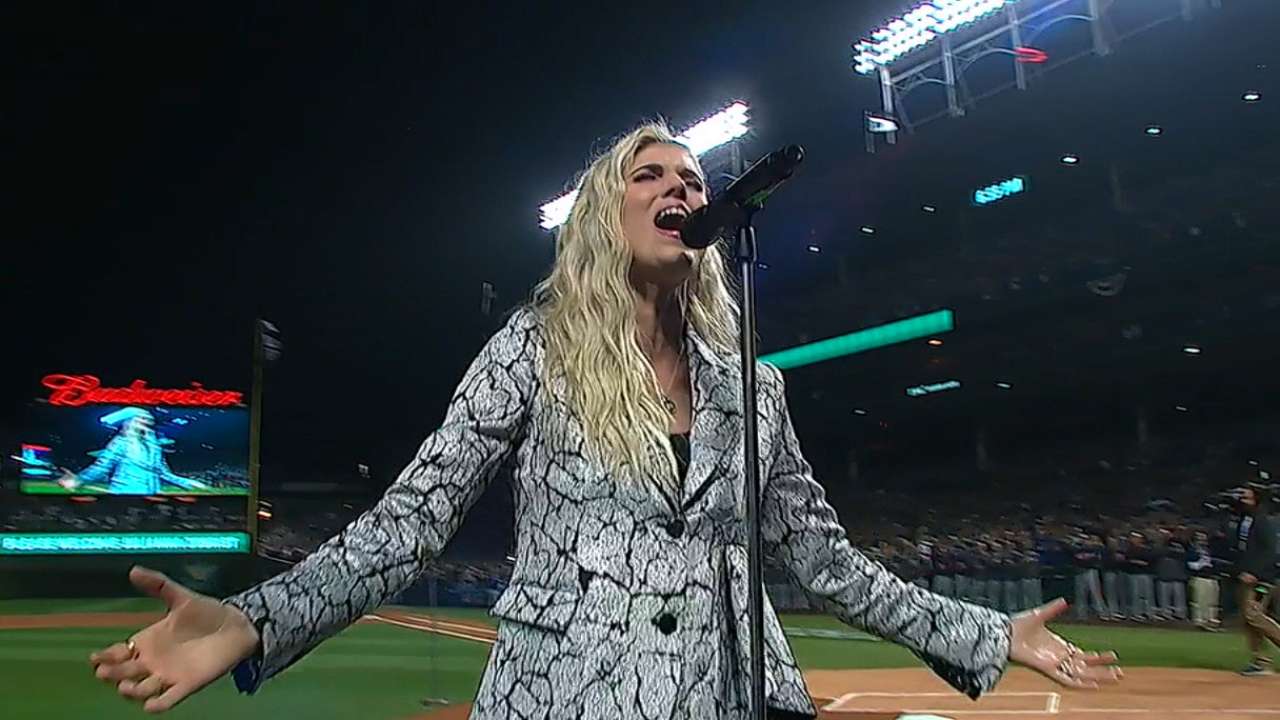 Now 35, Zobrist joined the Cubs in part because of his relationship with Maddon, but also because he believed Chicago had a chance to break a 108-year World Series championship drought.
"I love baseball history," Zobrist said, "and Wrigley Field is as good as it gets when it comes to that. You've got the ivy, and the first time we pulled up to that stadium back with Tampa Bay, the bus is going through the neighborhoods, and then all of a sudden this stadium just pops out of nowhere. For me, I ride my bike to the field and things like that, that kind of makes it feel like old school baseball all over again. I love that feel."
The Cubs are playing five 25-and-under position players some nights, and the Indians' pitching staff has gotten them chasing balls out of the strike zone at times.
Zobrist had a .386 on-base percentage in 2016, with more walks (96) than strikeouts (82). Maddon believes the young Cubs will learn from Zobrist's approach to the strike zone.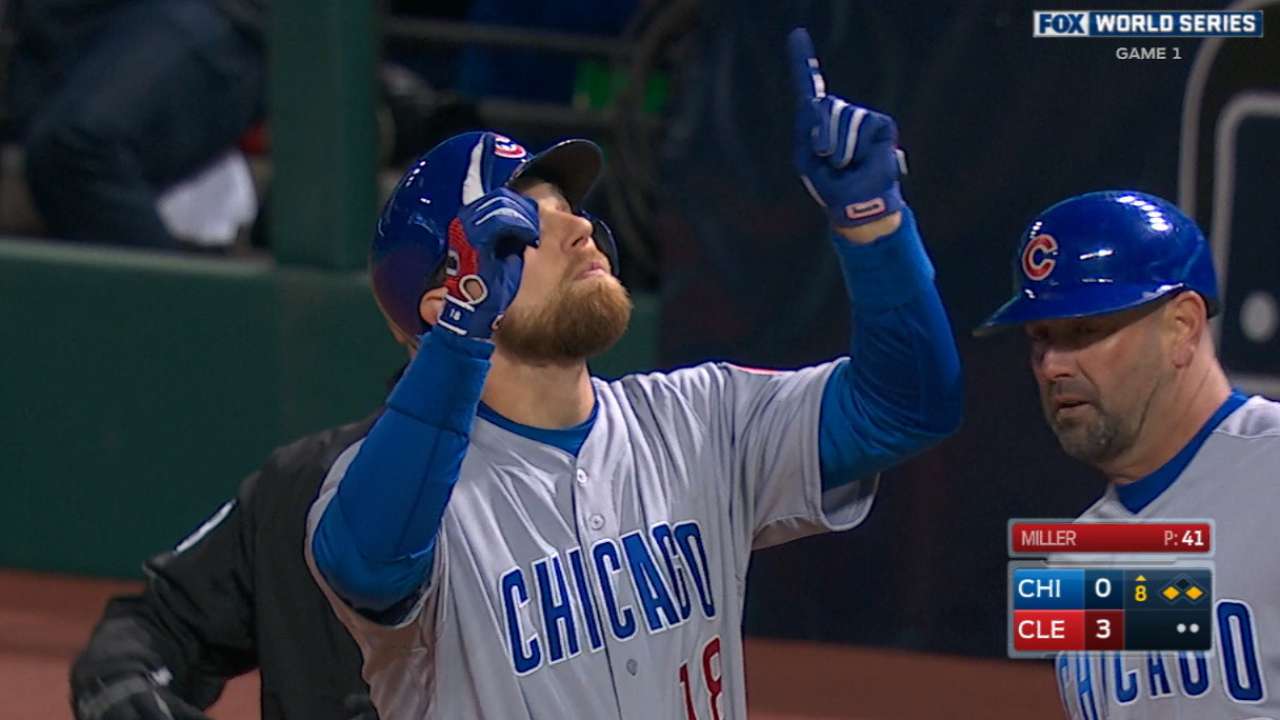 "Right now, he's such a calming influence," Maddon said. "You watch his at-bats, they are absolutely the same all the time, and I think you look at the ascension like of a Baez as an example or Addison [Russell]. I know they're watching him. I anticipate over the next couple years you'll see our young guys working those same kind of at-bats."
Having won a World Series ring with the Royals last season, Zobrist is trying to soak up the experience of playing in a World Series for the Cubs.
"It's definitely more than I ever expected," he said. "When I left Tampa Bay, I felt like if my career ended at that point, I'd be OK. For some reason, the Lord keeps my body going and keeps me productive, and I've been able to do some things the last couple years to help some teams."
Richard Justice is a columnist for MLB.com. You can follow him on Twitter @richardjustice. This story was not subject to the approval of Major League Baseball or its clubs.