Suarez confident after 20-plus homer season
Third baseman showed growth at new position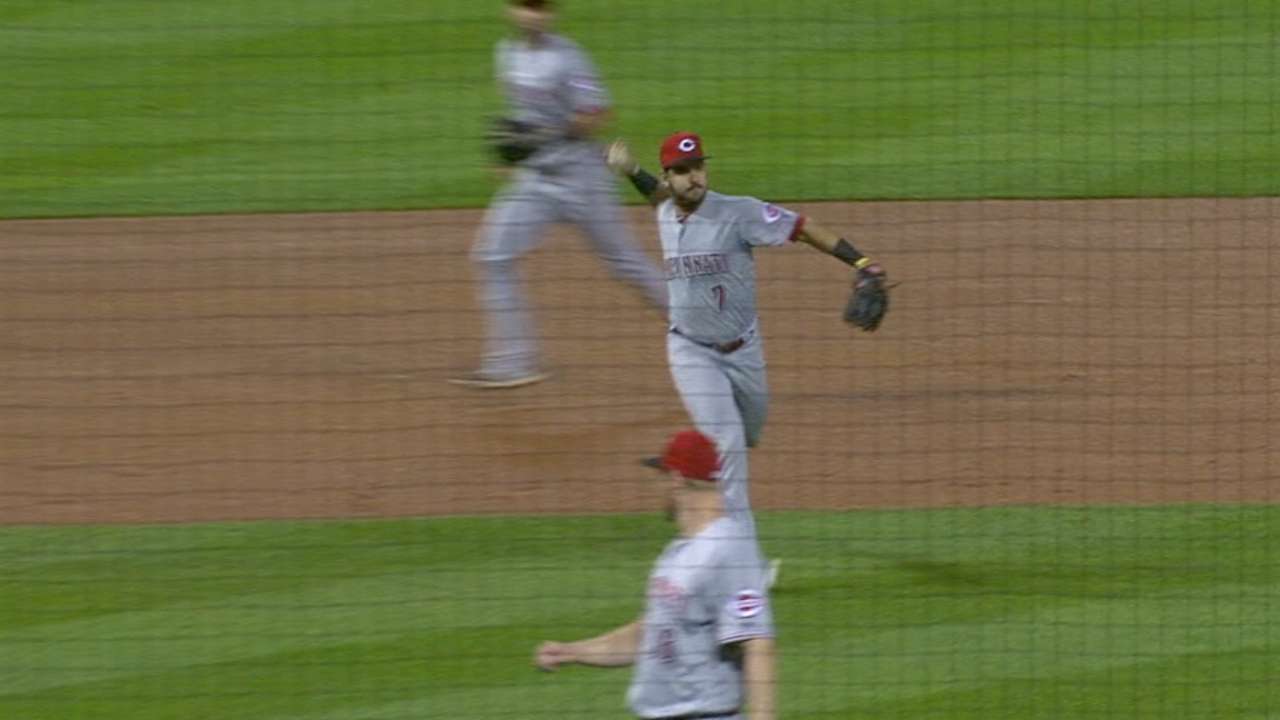 CINCINNATI -- Tasked with replacing a popular All-Star at a position he rarely played before 2016, Reds third baseman Eugenio Suarez did virtually all of his learning on the job and in front of thousands of fans. There were definitely plenty of peaks and valleys along the way, both at the plate and in the field.
Over a team-high 159 games -- including 149 starts at third base -- Suarez batted .248/.317/.411 with 21 home runs and 70 RBIs. Although he showed some power in 2015 with 13 homers over 97 games, his output this season still surprised him.
"It was a good year for me, because I hit 20. I never knew I could hit 20 home runs in one season in the big leagues," Suarez said just before the season ended.
There were low-tide stretches in production as Suarez experienced the full-season grind of the big leagues for the first time. He batted .173 with a 0-for-28 skid in May. And over the final month of the season, he hit one homer.
Creeping into the batter's box with Suarez were moments of doubt and frustration. He was given every opportunity to work through slumps, however, as the Reds stuck with a rebuilding program during a 94-loss season.
"When you're struggling, you're thinking too much and try to find a good position where you feel good and change a lot," Suarez said. "I changed my mental approach more than my mechanical approach, because when I was in trouble, I thought about, 'Where are my hands? Where is my leg kick? Am I hitting the ball to the middle?' When you're thinking too much at the plate, you're in trouble. Now I know I'm a good hitter and can hit to everywhere in the field."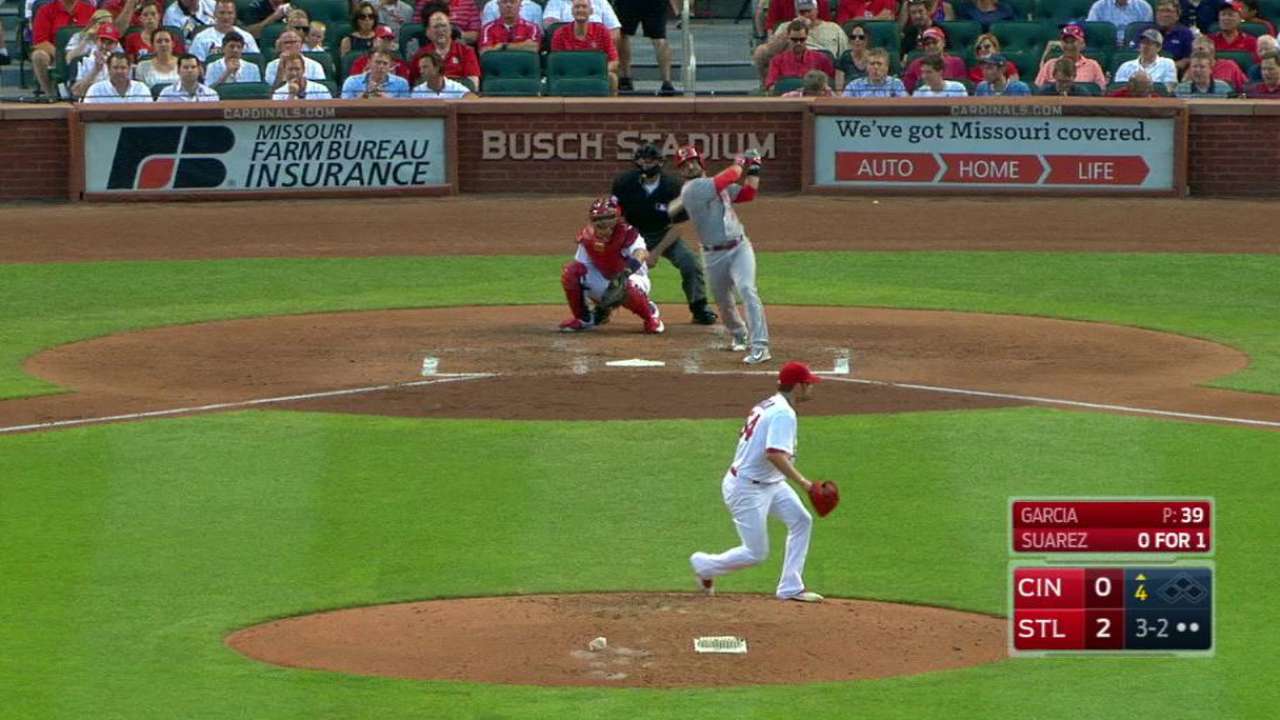 Indeed, Suarez was able to diversify from pull hitting. About half of his homers were hit to the opposite field or center field.
Defensively, Suarez led Major League third basemen with 23 errors. But 12 of them came over the first 53 games. According to Fangraphs.com, he was ranked 10th in the Majors in defensive runs saved (one), Ultimate Zone Rating (0.7) -- both were negative numbers in May -- and was above predecessor Todd Frazier's defensive metric numbers this season with the White Sox.
A converted shortstop, Suarez often showed he could make the spectacular play, but he occasionally lapsed on the routine ones.
"The most important thing I took from the position is that I have to be ready," Suarez said. "You have to stay focused, because the ball comes to you so much quicker and you have to be ready for it and make the play. If you see my errors this year, I know I wasn't ready for the routine ground balls."
Suarez entered 2016 with 10 innings in parts of three big league games and 48 Minor League games logged at third base.
But the 25-year-old Suarez arguably showed the most growth for the Reds from the start of this season to the end. He's poised to build off of that progress in 2017.
"I feel happy because I'm way, way better at third base," Suarez said. "It's definitely been a good season for me. It went up and down, but I feel great because I learned to do my job at third base. I feel great about the position now and it was a learning year for me, because I never played a lot of games at third base."
Mark Sheldon has covered the Reds for MLB.com since 2006, and previously covered the Twins from 2001-05. Follow him on Twitter @m_sheldon and Facebook and listen to his podcast. This story was not subject to the approval of Major League Baseball or its clubs.