World Series travel day: IRL in Cleveland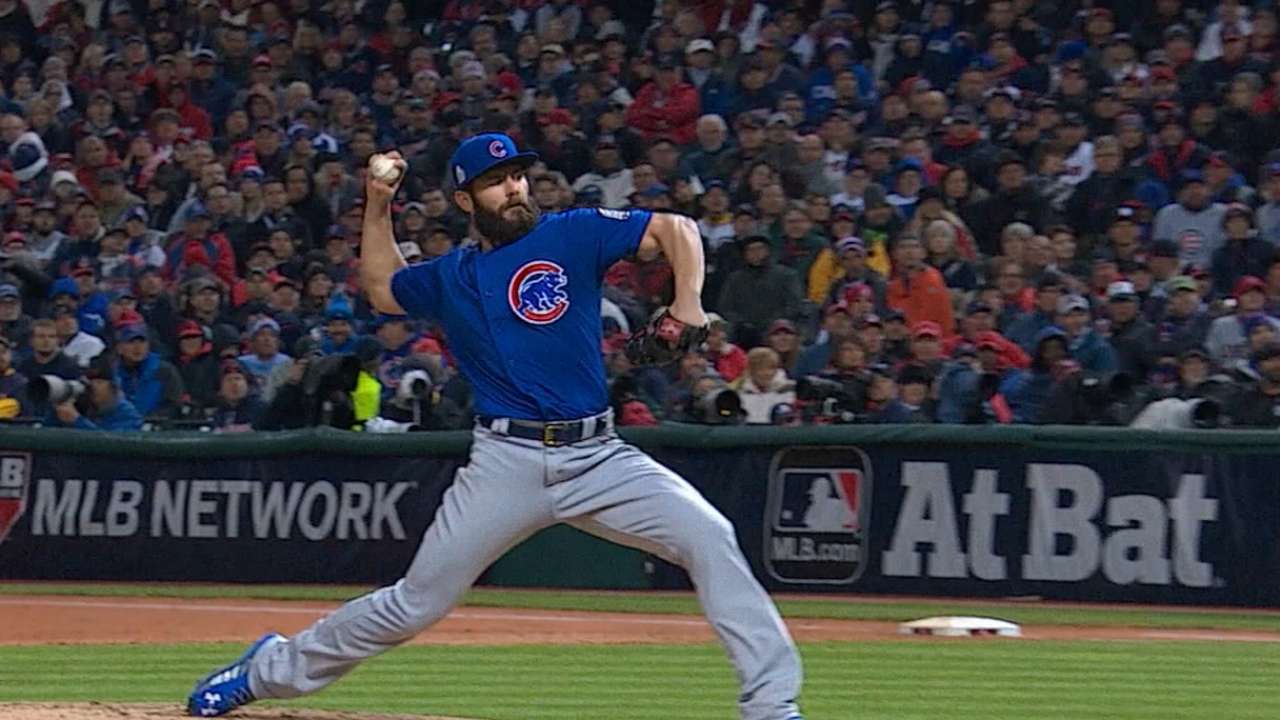 The Cubs' 3-2 win in Game 5 on Sunday trimmed the Indians' World Series lead to 3-2 and shifted the Fall Classic back to Cleveland for Game 6 on Tuesday night (7:30 p.m. ET air time/8 p.m. game time on FOX).
The clubs are making their way to #Believeland on a spooky Halloween travel day, and we're on the scene as the city reignites with World Series fever:
• World Series gear: Cubs | Indians
6:56 p.m. ET: Party at Napoli's
Indians first baseman Mike Napoli celebrates his 35th birthday by taking batting practice during on the club's workout at Progressive Field.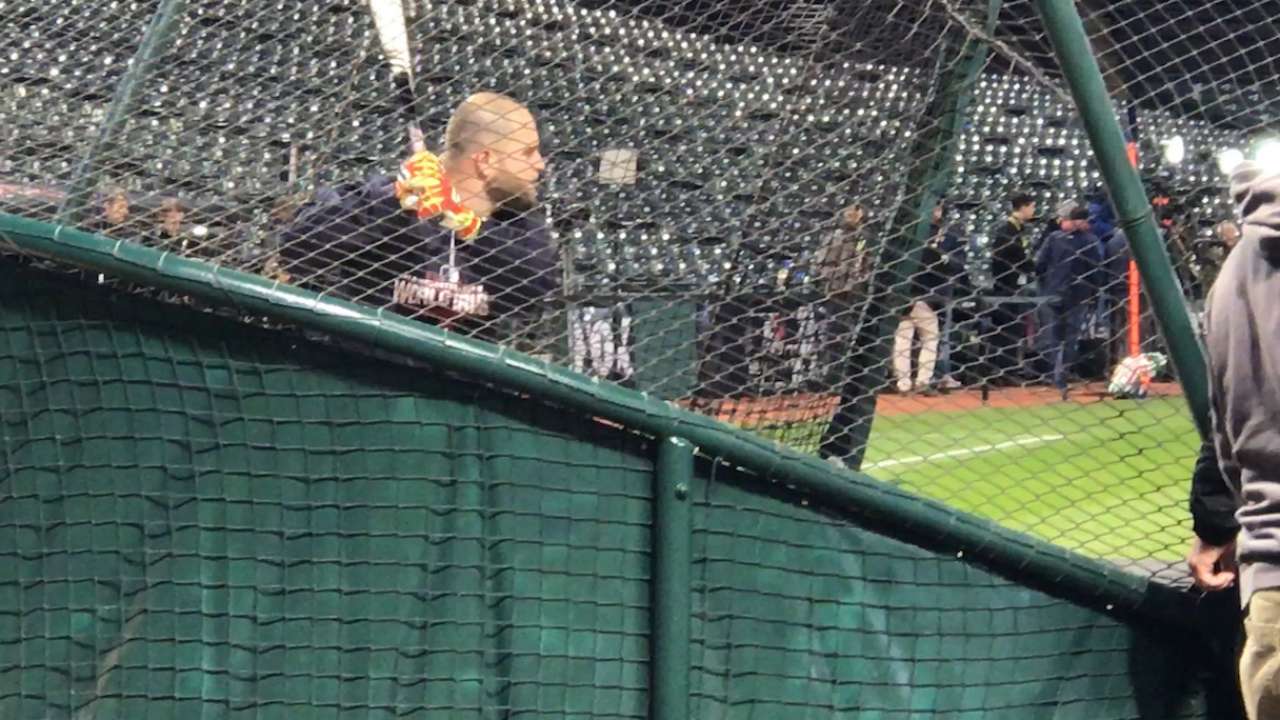 6:23 p.m. ET: Kicking it
Indians utility man Michael Martinez practices his juggling skills during the club's workout at Progressive Field.
5:37 p.m. ET: Wait until dark
The sun sets behind Progressive Field the evening before Cleveland hosts Game 6 of the World Series, hoping to clinch a championship.
5:21 p.m. ET: Tomlin has high hopes
"We're here for a reason, and we understand that," Indians Game 6 starter Josh Tomlin said during his news conference. "We have 25 guys and then a whole coaching staff and front office that's behind us and understand that we are good, and we don't have to do anything more than what we've been doing, and it should be good enough."
5:11 p.m. ET: Francona discusses comforts of home
"I think every hitter's probably going to be more comfortable in their home batter's box because they do it half the year, as opposed to going to a city once or twice a year. ... But just the fact that you hit last is very big," Indians manager Terry Francona said during his news conference.
4:42 p.m. ET: Final preparations
Progressive Field is quiet on the eve of Game 6.
4:07 p.m. ET: History lesson
The Indians' pennants and retired numbers hang high above the right-field wall at Progressive Field. A win on Tuesday would add another flag to that distinguished facade.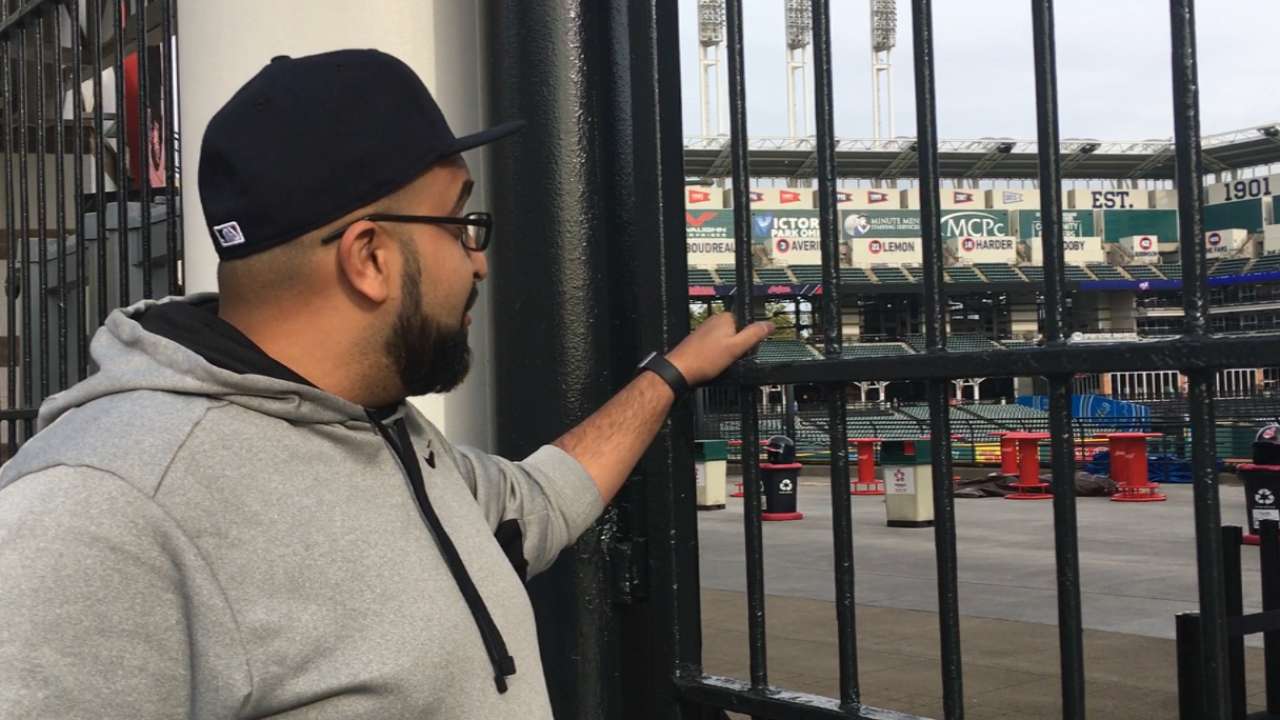 4:03 p.m. ET: Presentation practice
There will be a trophy presentation at Progressive Field as early as Tuesday if the Indians win Game 6 (or after Game 7, if necessary). So, consider this a dry run.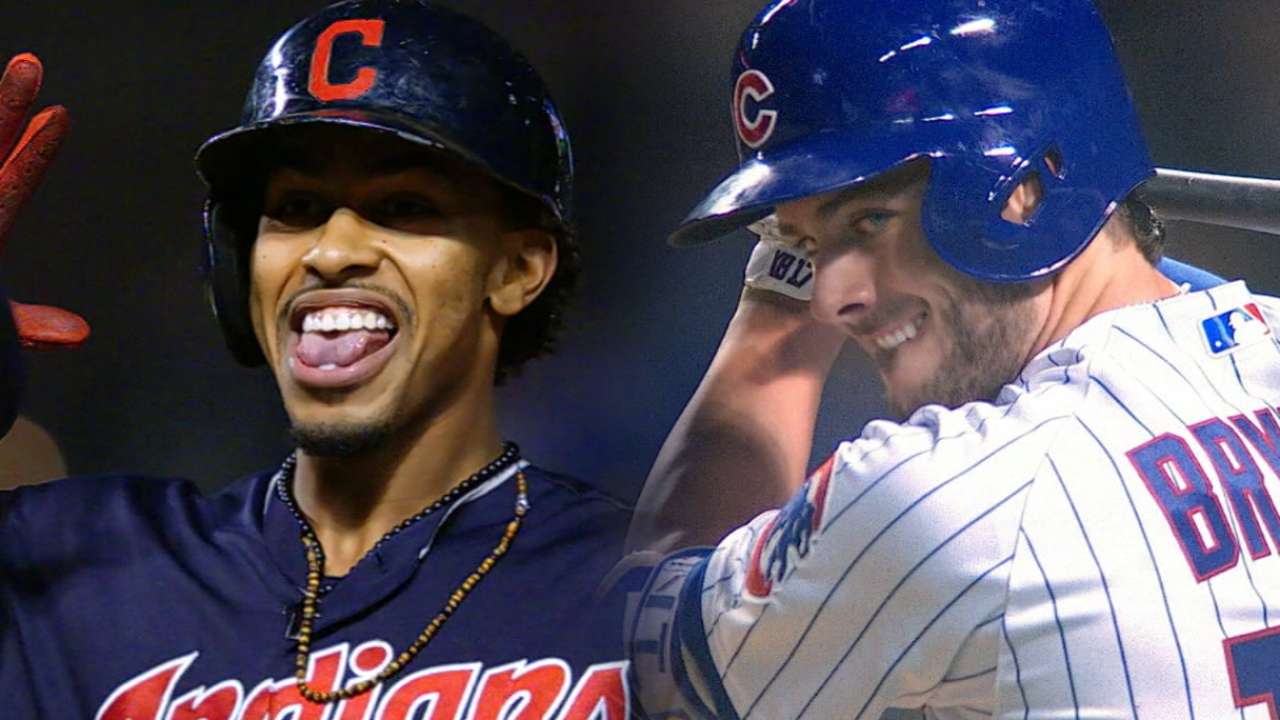 2:58 p.m. ET: Sign language
A sign outside a store in downtown Cleveland makes joking reference to comments Blue Jays slugger Jose Bautista made about the "circumstances" hitters face as he struggled in the American League Championship Series.
@Indians Napoli junior is predicting a celebration!#NfSquirePride pic.twitter.com/GwYXeAPicQ

— NF Principal (@StaciAlbanese) October 31, 2016
10:15 a.m. ET: Come away with a win
A"W" flag flies at O'Hare Airport in Chicago the morning after the Cubs' Game 5 win.