Pending free agency: Where Marlins stand
Will organization bring back the likes of Cashner, Rodney?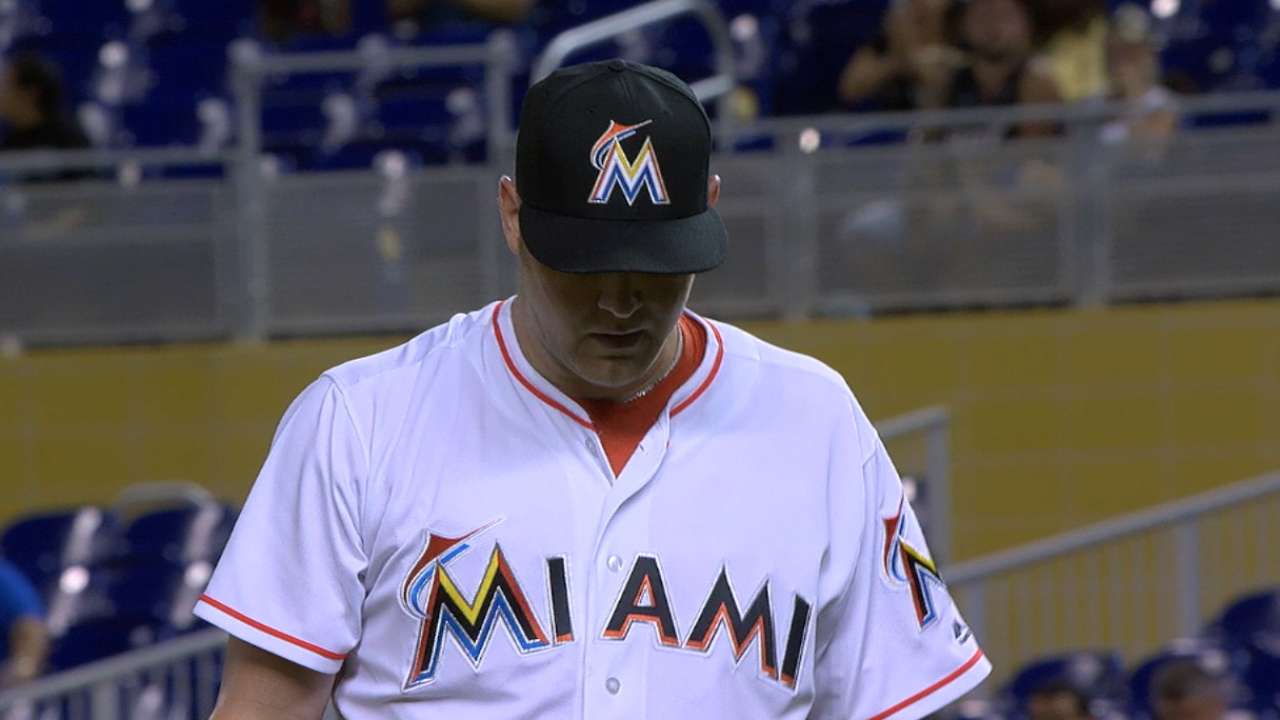 MIAMI -- Once the World Series concludes, either on Tuesday or Wednesday, all big league clubs have five days to exclusively negotiate with their free agent-eligible players. After that period, pending free agents are permitted to talk with all clubs.
Seven players who finished the season with the Marlins fall into that category, and the organization is open to bringing back at least a few of them.
Initially, the Marlins had nine pending free agents, but the team signed third baseman Martin Prado to a three-year, $40 million deal in early October, and they also picked up the $2 million club option for outfielder Ichiro Suzuki.
MLB.com breaks down the remaining seven players who will have a five-day window either to sign with the Marlins or test the market.
RHP Andrew Cashner: When the Marlins acquired Cashner from the Padres in late July, the hope at the time was the hard-throwing right-hander would solidify the starting staff and help lead the way to the postseason. It didn't work out that way. Cashner appeared in 12 games (11 starts) for Miami, going 1-4 with a 5.98 ERA. Starting pitching is a high offseason priority for the Marlins, but bringing back Cashner appears to be a long shot. He made $7.15 million in 2016, and if another club offers a multi-year deal, the Marlins will likely look in another direction.
RHP Fernando Rodney: Rodney, who turns 40 in March, has a $2 million club option for 2017. The Marlins may have considered picking that up, but it is doubtful now because of bonuses that raise that figure to about $5 million. The Marlins acquired the veteran reliever in late June from San Diego. Like Cashner, he had his struggles in South Florida, posting a 5.89 ERA in 36 2/3 innings with the Marlins. He was nearly unhittable in San Diego, sporting a miniscule 0.31 ERA in 28 2/3 frames. The lack of success in Miami further diminishes the urgency to bring him back.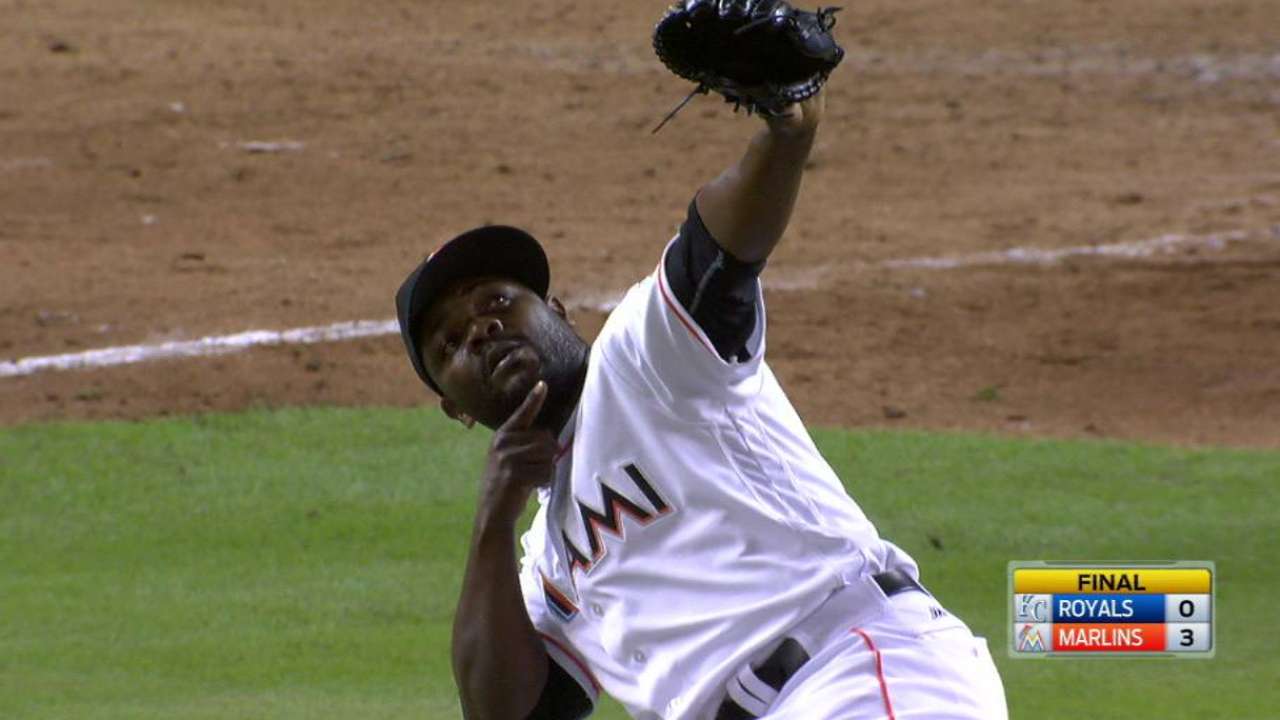 LHP Mike Dunn: With 405 appearances, Dunn is the Marlins' all-time leader in that category. The 31-year-old has been a staple in the bullpen since 2011, but his two-year, $5.8 million contract has expired. Durable throughout his career, Dunn missed nearly the first two months of 2016 due to a left forearm strain. The organization doesn't have many lefty relief options, and Dunn isn't a pure specialist. This year, lefties batted .278/.310/.392 compared to right-handed hitters (.263/.341/425). Even if Dunn returns, the Marlins will still likely seek other left-handed relievers.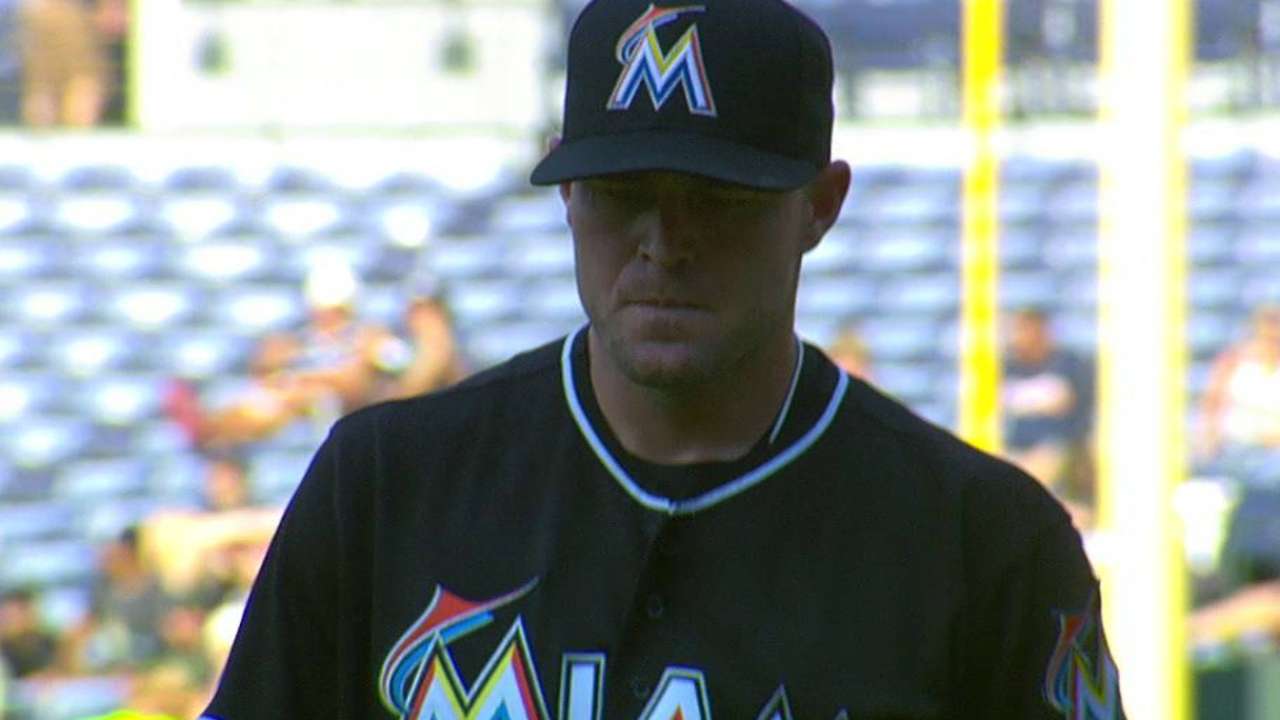 C Jeff Mathis: Since joining the Marlins in 2013, Mathis has been one of the most respected players on the club, and he draws praise for his leadership and the way he handles a pitching staff. The 33-year-old backup has also been a mentor for starter J.T. Realmuto. In 310 innings behind the plate in '16, Mathis' catcher ERA was 3.28. Mathis made $1.5 million in 2016, and chances are he will return to the Marlins for a contract about, if not, exactly the same.
INF Chris Johnson: The 32-year-old was brought in to be a right-handed bat off the bench and platoon option at first base for Justin Bour. Johnson had traditionally put up good numbers against left-handed pitchers. In 2015, he batted .326 off them. But this year, he hit .212 against southpaws. Johnson has versatility, because he can play first, third and left field. There is a chance he comes back, but he may be an option to sign in either late December or January.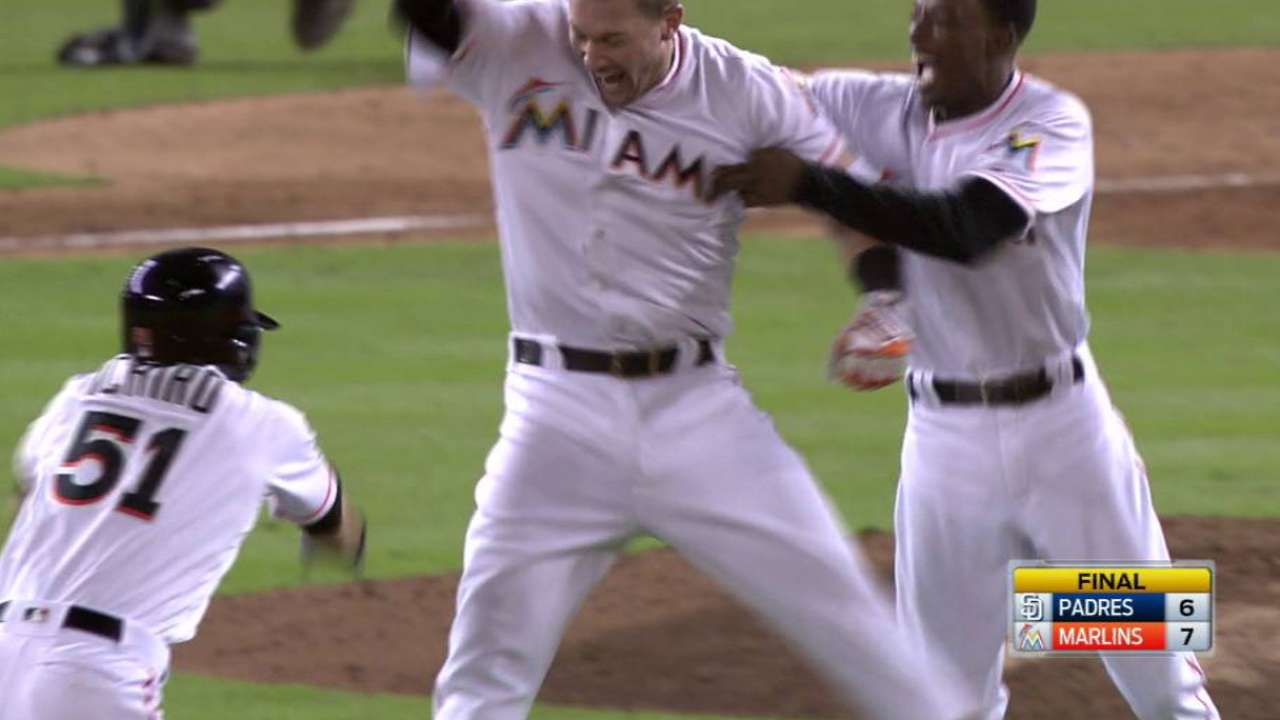 OF Jeff Francoeur: In a small sample size, Francoeur made a big impression. The veteran outfielder came as advertised. He immediately fit into the clubhouse, showed leadership and gave quality at-bats in limited opportunities. In 26 games, he hit .280. The Marlins acquired Francoeur from the Braves in late August after Giancarlo Stanton sustained a Grade 3 left groin strain. Francoeur is both open to returning to the Marlins and playing some first base. He also made it clear at this stage of his career, he'd like to be on a contending team rather than a rebuilding club. Because he is from Georgia and spent so much of his career in Atlanta, the Braves have interest in reuniting with Francoeur.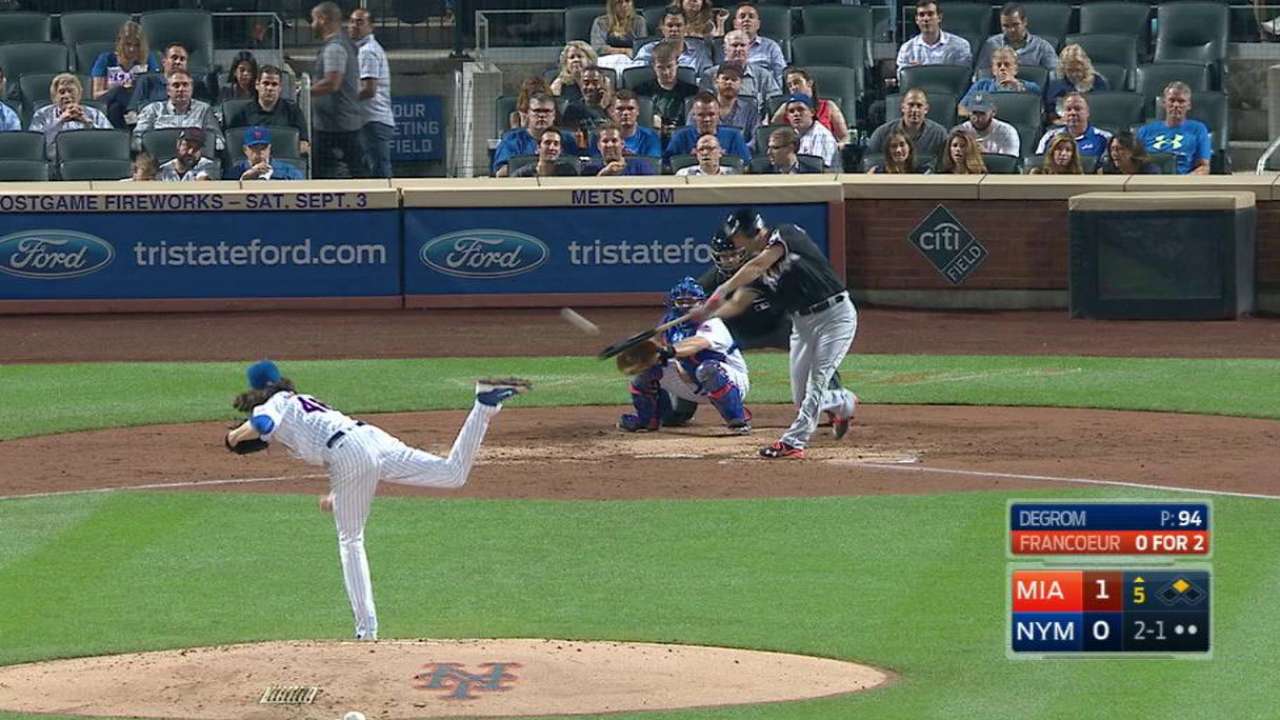 RHP Dustin McGowan: A non-roster invitee, McGowan ended up being a big part of the Marlins' bullpen. The 34-year-old appeared in 55 games, posting a 2.82 ERA and striking out 63 in 67 innings. The right-hander, who has dealt with injuries in the past, put himself in a position where he likely will have options besides Miami in free agency. Internally, the Marlins have candidates to pitch multiple innings in relief, so the organization will weigh if McGowan fits into their 2017 plans.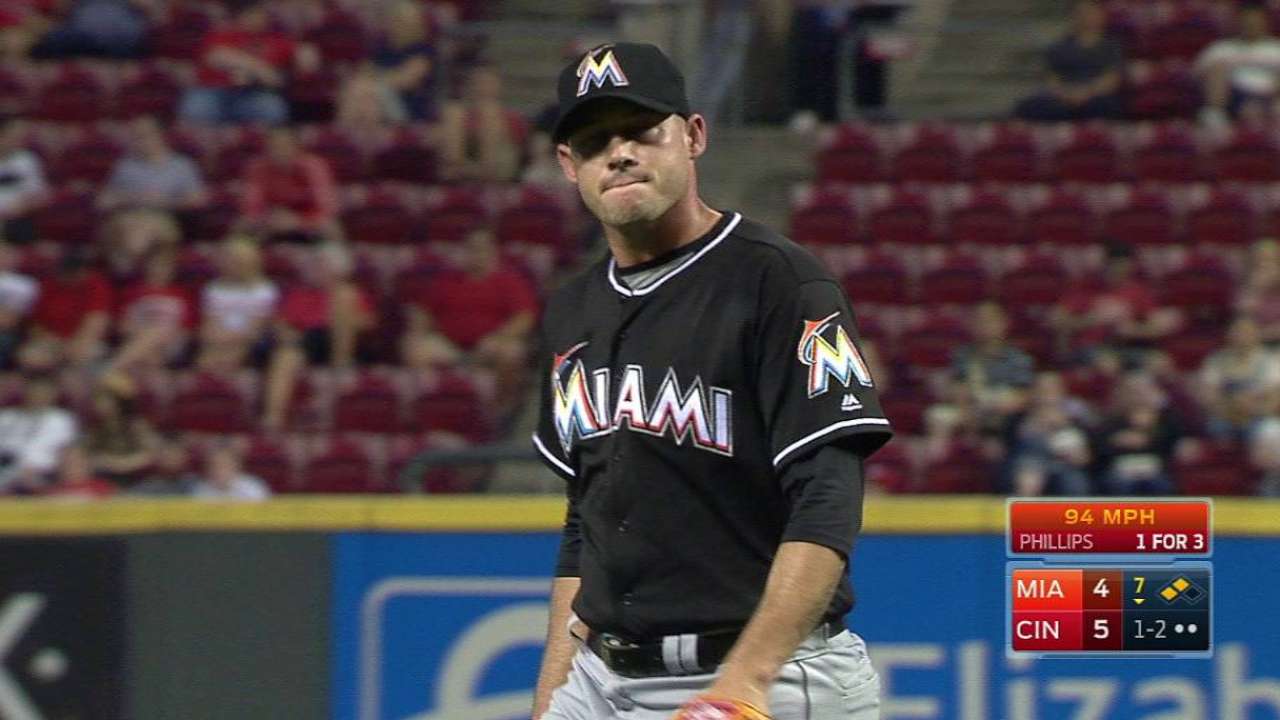 Joe Frisaro has covered the Marlins for MLB.com since 2002. He writes a blog, called The Fish Pond. Follow him on Twitter @JoeFrisaro and listen to his podcast. This story was not subject to the approval of Major League Baseball or its clubs.