Myers sets lofty goals for 2017 season
Padres first baseman aims to improve on successful '16 campaign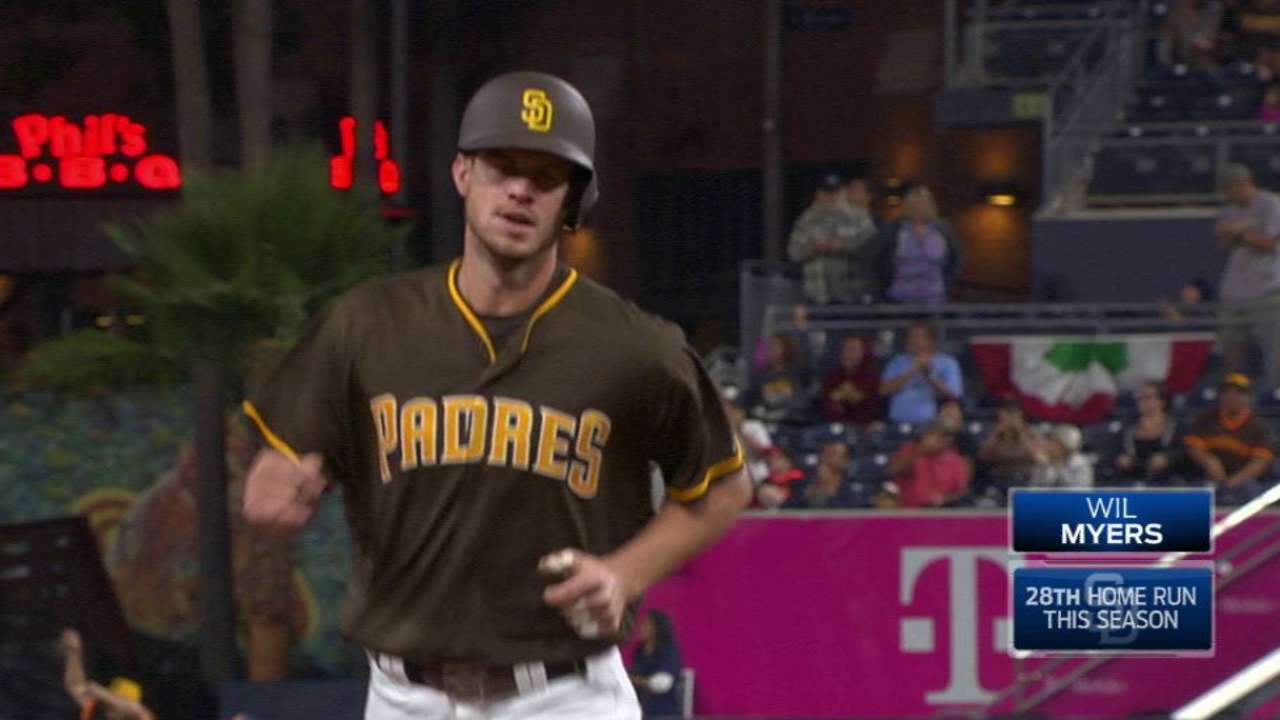 SAN DIEGO -- Wil Myers hit 28 homers and swiped 28 bags in 2016 -- a fine all-around season by any measure.
But, evidently, it wasn't enough for Myers.
Never one to shy away from setting lofty personal goals, Myers already has a few for 2017.
"I'd obviously like to go 30-30, I think that's extremely attainable," Myers said earlier this month. "If I hadn't hit .150 in August with one home run, I would've been there. That's the biggest thing, staying consistent.
"I'd love to go 30-30, I'd love to drive in 100. I'd love to score 100. And I'd love to win a Gold Glove."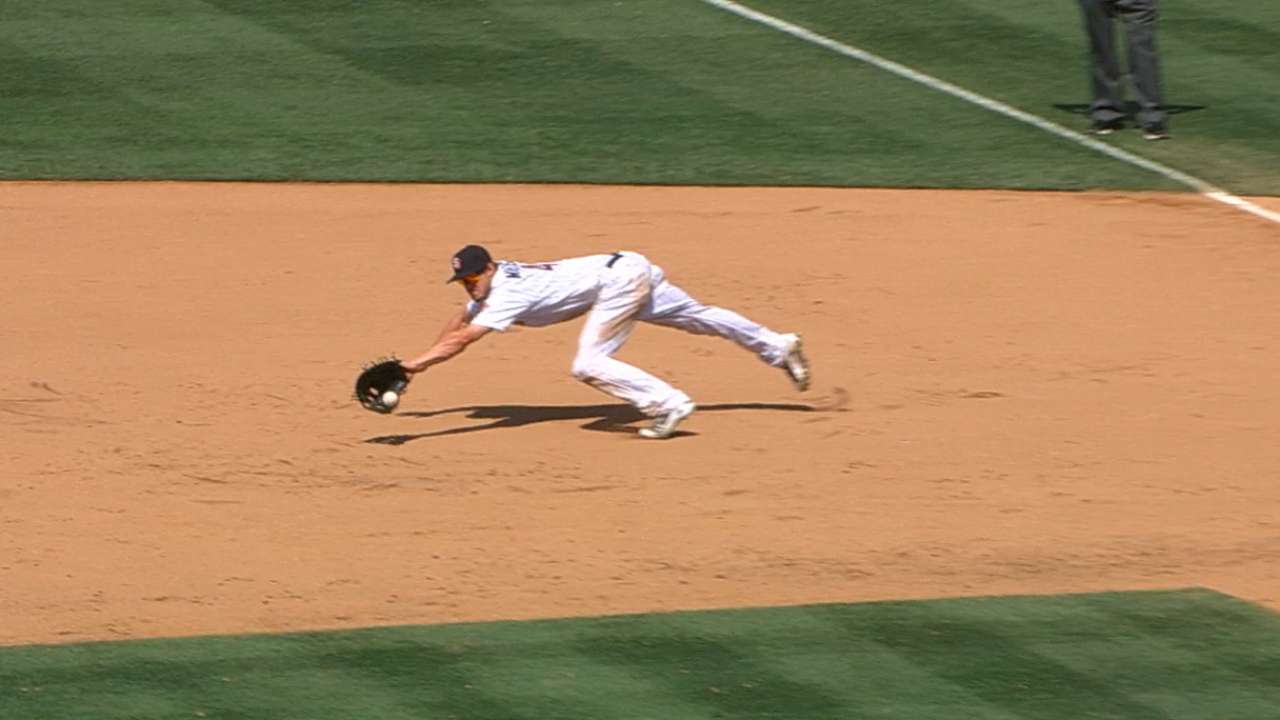 Myers hit the nail on the head when he pointed to consistency as the biggest obstacle in his way. He posted an absolutely torrid June, in which he won National League Player of the Month honors. He was sharp in April and September, as well.
But in May, Myers' .597 OPS was the lowest among NL first basemen. His August numbers weren't quite as bad as he recalled -- but they weren't good either: .216/.283/.361 with three dingers.
Of course, the peaks and valleys may have been expected of a player going through his first full year in the big leagues. Myers was brilliant for 3 1/2 months as a rookie with the Rays in 2013, but he sustained wrist injuries that set him back in each of his next two seasons.
So what can Myers take away from a 157-game, 676-plate appearance campaign?
"Just the experience of a full season, the whole overall experience -- knowing what to expect, knowing the ups and downs you're going to have, knowing that after the first half, you've still got two and a half months to play, knowing that it's a grind that you've just got to keep pushing along," Myers said.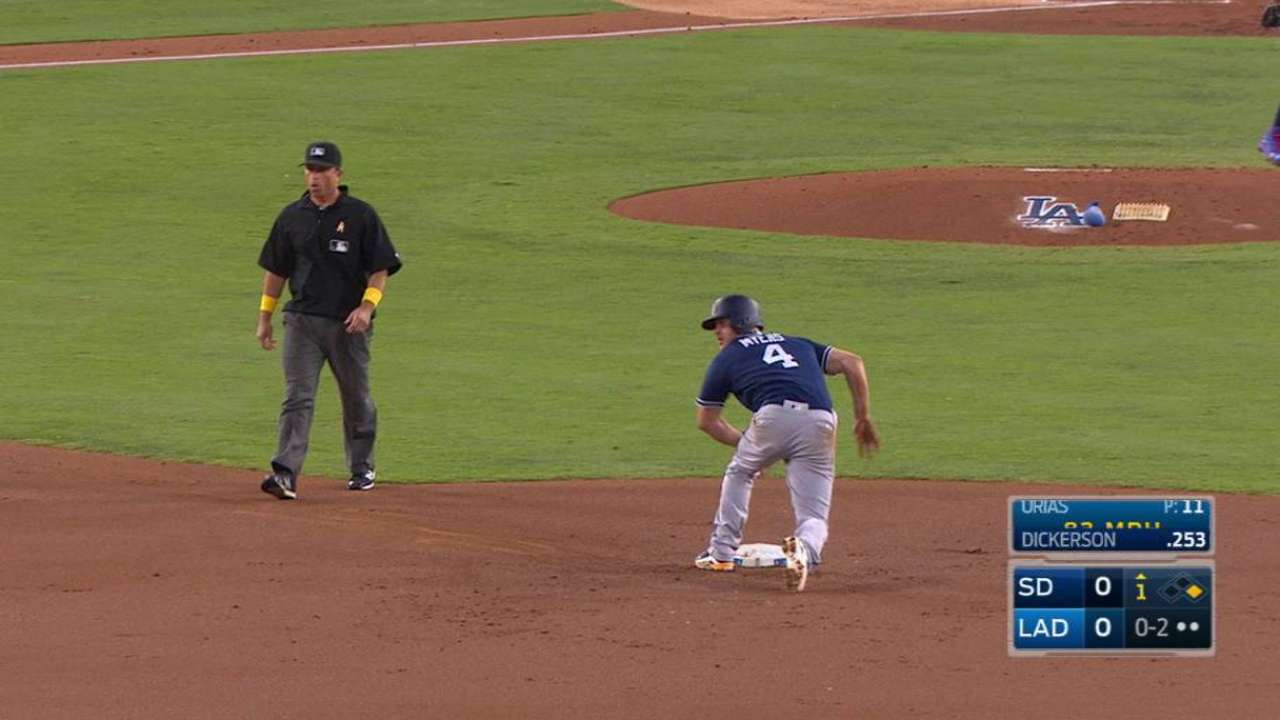 Myers flew back to his native North Carolina after the regular season, and he took the remainder of October off from baseball-related activities. But as of Nov. 1, his 2017 season has begun.
It's a season in which Myers has some lofty goals to hit (one of which he could reach a bit early, as Myers is one of three finalists for the 2016 NL Gold Glove Award at first base).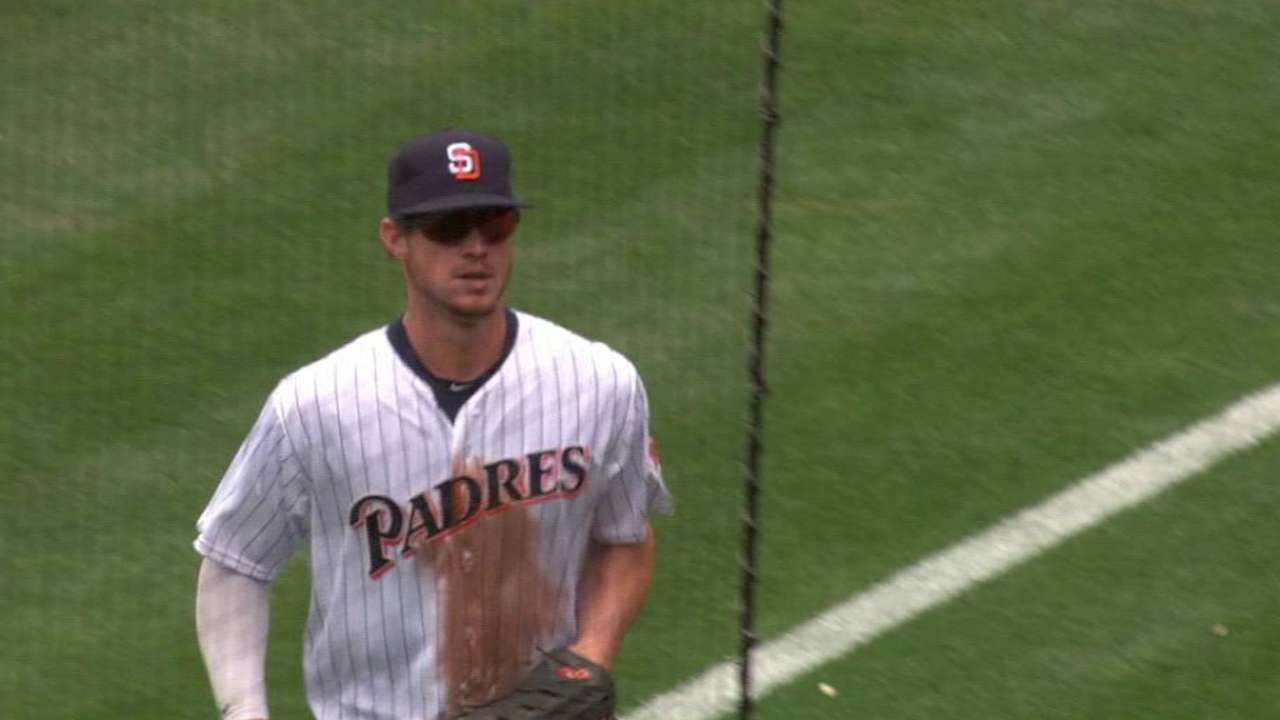 No Padre has ever hit 30 homers and stolen 30 bags in a season. Only four have driven in 100 runs while scoring 100 as well. And only Adrian Gonzalez has won an NL Gold Glove Award at first for San Diego.
"One of my biggest things is just to stay cocky all year," Myers said. "Not outwardly cocky, but inside my head, just being cocky -- not confident, I mean it when I say the word cocky. Because if you trick your mind into believing something, it's going to work on the field. My biggest thing, knowing that, is just staying in that mindset [all year], regardless of what's going on."
AJ Cassavell covers the Padres for MLB.com. Follow him on Twitter @ajcassavell. This story was not subject to the approval of Major League Baseball or its clubs.