MLB.com Columnist
Phil Rogers
Bryant's jack could be Cubs' latest jolt
Game-tying homer, which sparks 3-run 4th, reminiscent of Russell's HR in NLCS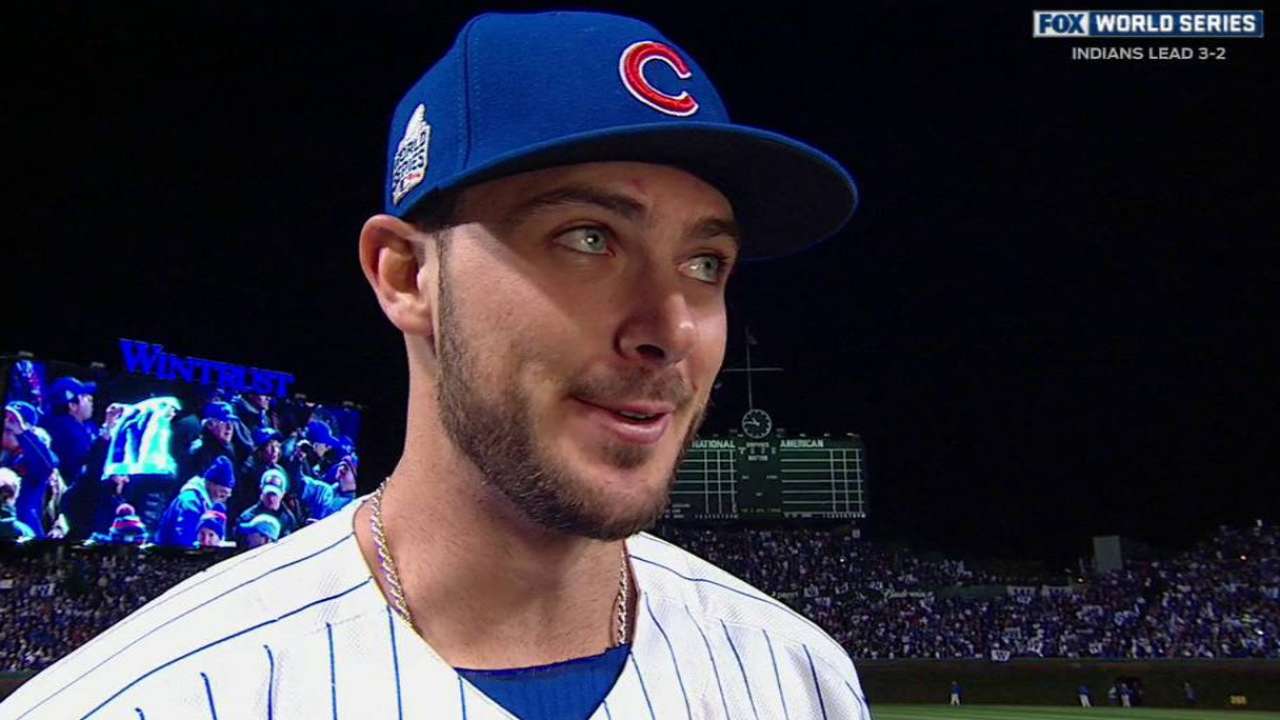 CHICAGO -- One step at a time. That's how you wring the last ounce of energy out of the baseball season, and maybe just how you win the World Series.
For the Cubs, before Aroldis Chapman could come in for the longest save of his career, Kris Bryant and Anthony Rizzo had to trigger a three-run rally with a home run and a double on back-to-back fastballs from Trevor Bauer.
• World Series Game 6: Tuesday, 7:30 ET air time | 8 ET game time on FOX
Those were the biggest moments for Chicago's lineup in the 3-2 victory in Game 5 on Sunday night at Wrigley Field, which sent the Series back to Cleveland with the Indians ahead, 3-2.
It's worth remembering that 10 days earlier, Addison Russell had to blast a home run off Dodgers wunderkind Julio Urias in Game 4 of the National League Championship Series, completely changing the vibe for manager Joe Maddon's team.
• Shop for Cubs World Series and NL champs gear
And the day before Russell hit that homer, in Rich Hill's 6-0 victory for Los Angeles, Rizzo had to get an infield single off Kenley Jansen on a pitch that absolutely exploded his bat.
Well, at least Bryant felt that seemingly meaningless moment portended better days -- the end of a long slump for Rizzo and a return to normalcy for one of baseball's best offensive teams.
"I think that's the hit we needed," Bryant said late that night. "I think [Rizzo's] going to feed off that. I'm sure it's not the way he wanted to get a hit, but I think that's the kind of thing you see spark a team."
Sure enough, with Russell and Rizzo emerging from slumps in which they had been a combined 3-for-50 for the postseason, the Cubs crushed the Dodgers in the last three games of the NLCS, beating Clayton Kershaw to cap a stretch in which they scored 23 runs in 24 innings.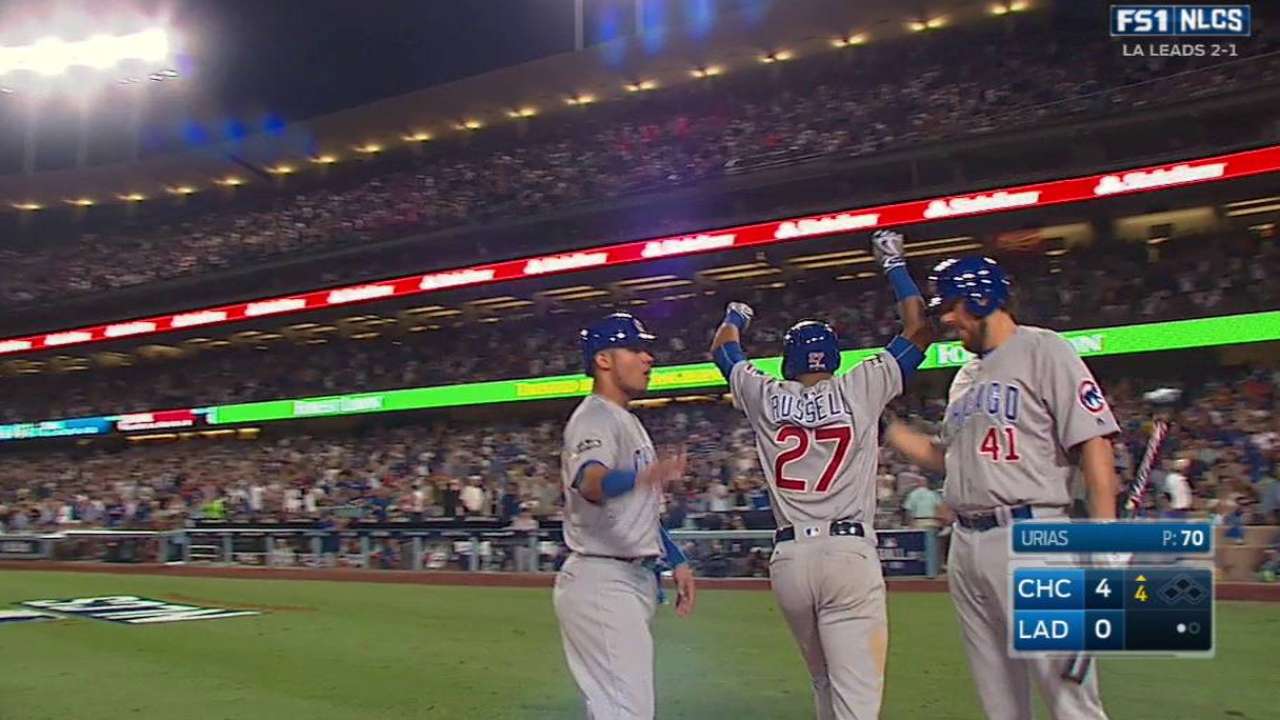 Maddon spoke after Chicago lost Games 3 and 4 of the World Series about needing something to spark an offensive epiphany. He hopes that the stirring in the fourth inning against Bauer on Sunday will lead to a major uptick in scoring once the Cubs return to Progressive Field.
"Yeah, I loved it, man," Maddon said. "You could see what happened after that. They kind of put their pitcher on the ropes a little bit. We had better at-bats. We got our three runs. Yes, all of that. That's kind of what happened in Los Angeles where all of a sudden we got that one big blow. It's incredible when you do that, what it does to your team and what it does to the opposition pitcher. It's just part of the game.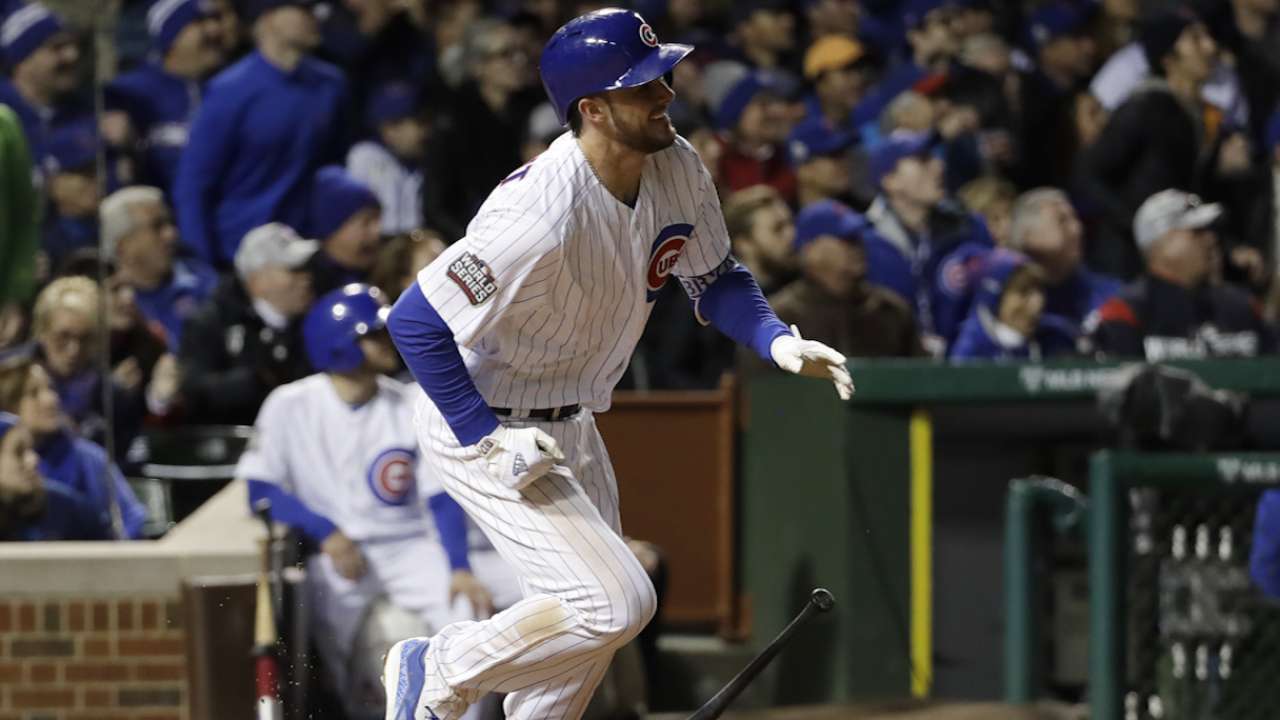 "You have to be able to punch and counterpunch all the time, and we were able to do that tonight. The three runs held up beautifully."
Bauer had retired nine of the first 10 hitters he faced, with Russell's grounder up the middle in the second inning the only blemish as he matched Jon Lester zero for zero. But then the righty threw a 1-1 fastball in Bryant's happy zone, and Rizzo was ready for the next fastball. He ripped it down the right-field line and Chicago was back in business after scoring only two runs in a stretch of 25 innings.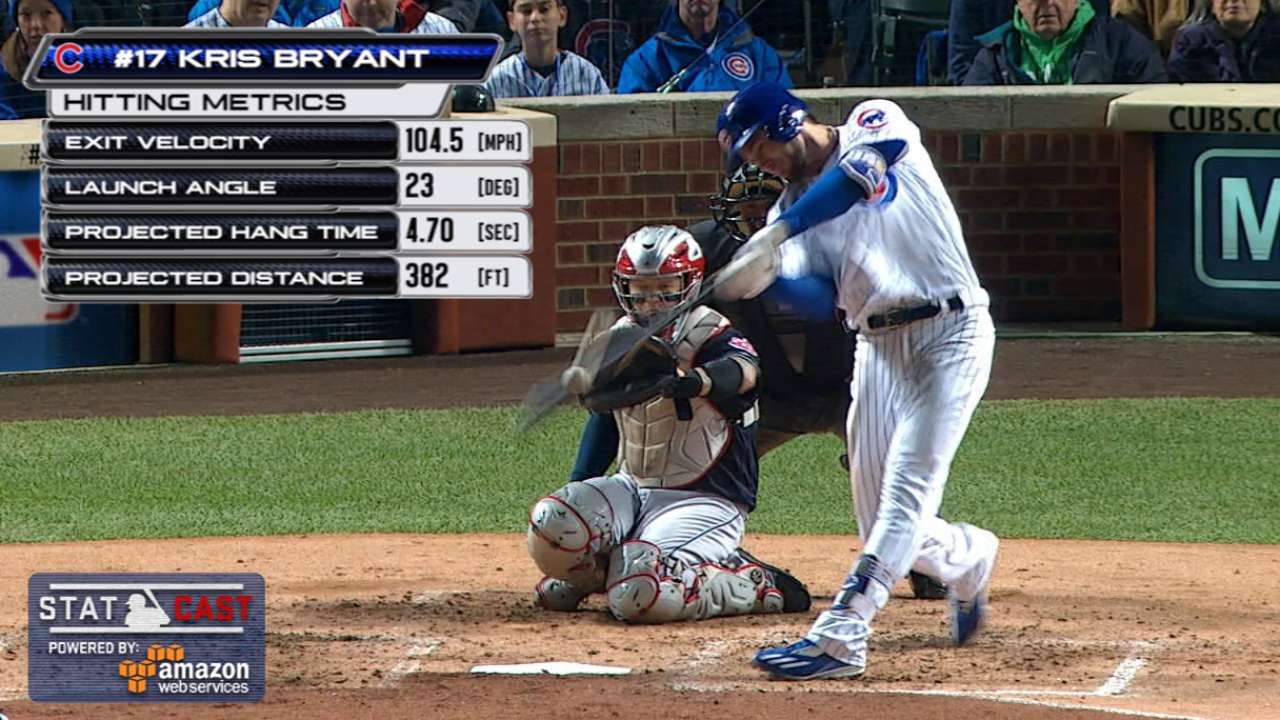 "He came out really good," Tribe manager Terry Francona said of Bauer. "I mean, really good. And the two pitches, back to back, Bryant and Rizzo jumped on fastballs that caught too much of the plate. They were down, but too much of the plate, and [Ben] Zobrist had a really good at-bat. It's just they got some fastballs they could handle, and they whacked them pretty good."
That's how the Cubs came back to win the NLCS after the Dodgers had them down 2-1 with a chance to snuff out baseball for 2016 at Wrigley Field. If this was Bryant and Rizzo jump-starting the run producers, they just might be able to turn the World Series on its head, ending their 108-year championship drought in style.
One step at a time, sure.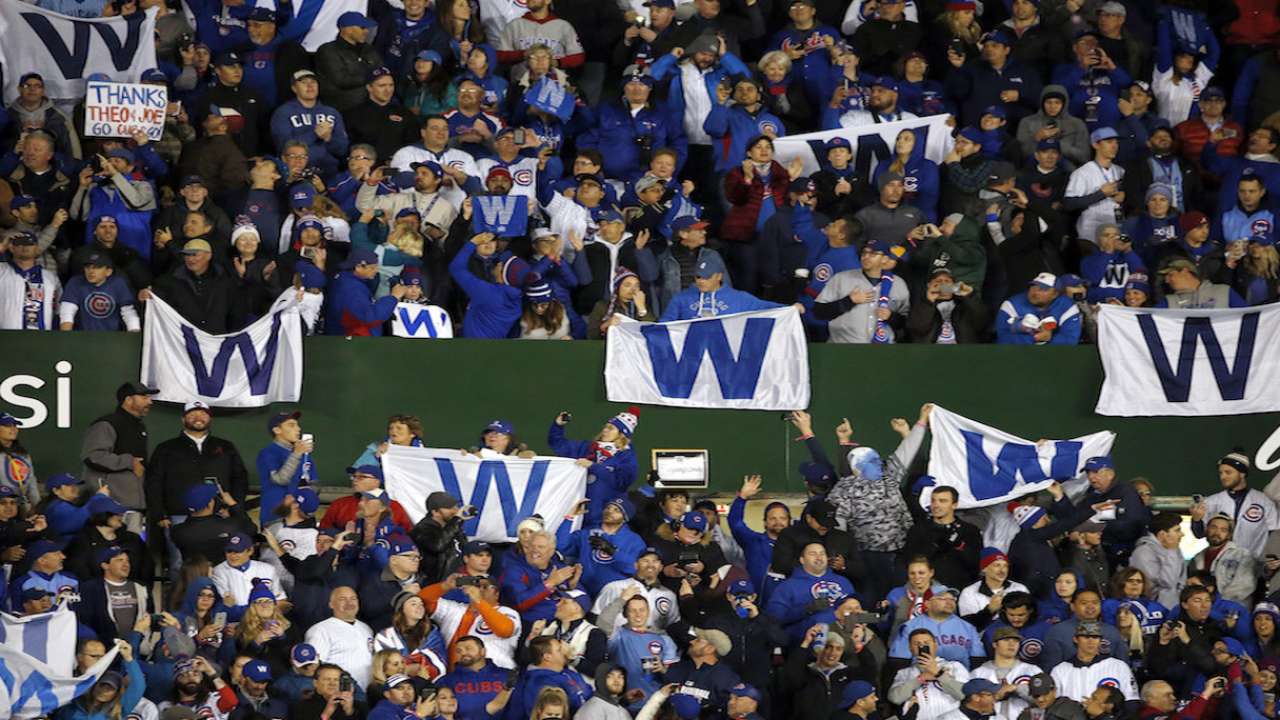 All that matters at the moment is that Chicago has Jake Arrieta facing Josh Tomlin in Game 6 on Tuesday night, but just below the surface, there is a lot to like about the NL champs.
For one thing, Arrieta, the 2015 NL Cy Young Award winner, will be working on regular rest, while Tomlin returns on three days' rest after working 4 2/3 scoreless innings in a Game 3 start. Without having the injured Danny Santana and Carlos Carrasco in his rotation, Francona is pushing his three best starters, and it is a risky formula.
Including Sunday night's game, when Bauer was working on three days' rest, teams with a rested starter in the postseason against a starter on short rest are 37-18 since 1995, when Major League Baseball introduced the Wild Card.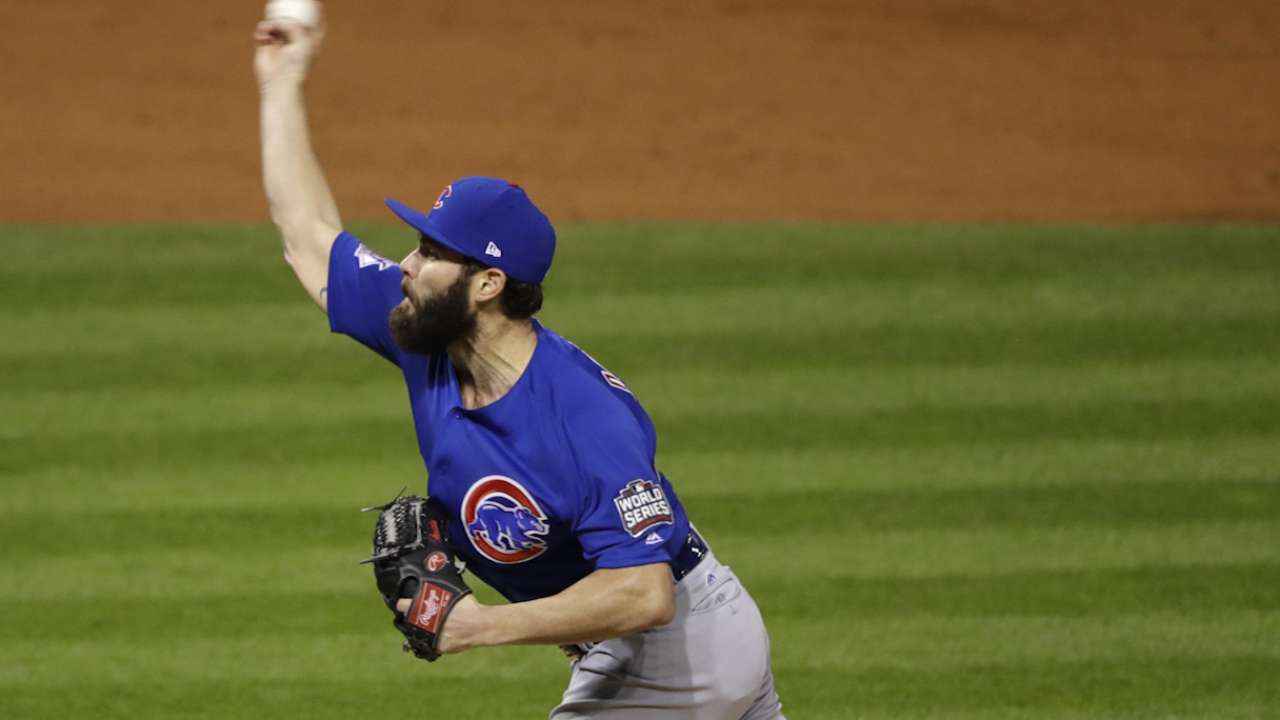 Fatigue is an issue for all starters in October. They hit a wall, as the Cubs saw with Arrieta last October. Maddon significantly reduced the regular-season workload of his starters to accommodate an extended postseason, and that may be about to pay off in a big way.
If there's a Game 7, the Indians' Corey Kluber will make his sixth start of the postseason and 38th of the year. It would be his third on short rest in October, and that would be pretty much uncharted territory.
As a franchise, the Tribe knows about the wall that pitchers hit. The Indians lived that nightmare in the 2007 American League Championship Series, when the Red Sox won three games in a row against CC Sabathia, Roberto Hernandez (then known as Fausto Carmona) and Jake Westbrook, the last two by 12-2 and 11-2 scores.
Cleveland's pitchers are performing too well for anyone to think that's going to happen again, but five or six runs a game might be more than enough behind Arrieta and Kyle Hendricks. It won't hurt that Kyle Schwarber will be back in Chicago's lineup, with the return to the use of the designated hitter rule seemingly benefiting the NL team.
Do we really have to wait until Tuesday for Game 6? That seems cruel, if not unusual, after the five games that the Cubs and Indians have played to get us here.
Phil Rogers is a columnist for MLB.com. This story was not subject to the approval of Major League Baseball or its clubs.