MLB.com Columnist
Richard Justice
Cubs' victory sets up epic Game 6 in Cleveland
NL champs looking to join 1958 Yanks, '68 Tigers and '79 Bucs in elite club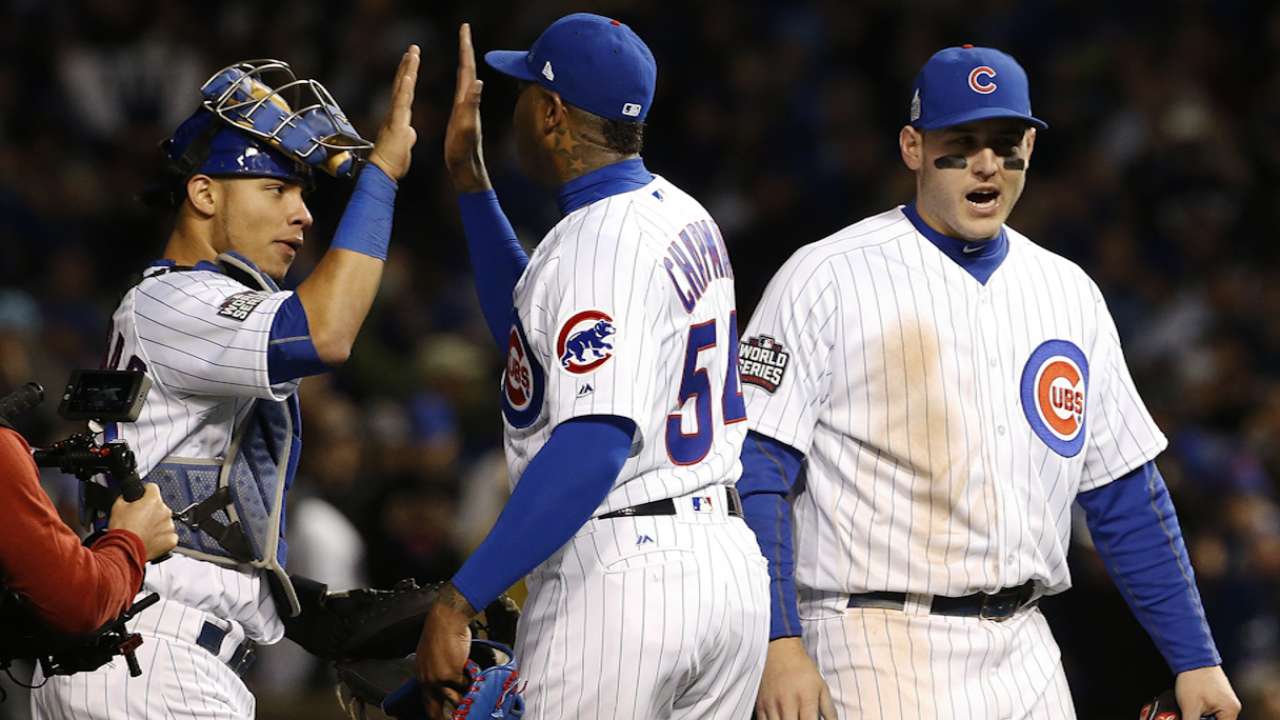 CHICAGO -- Now we've got ourselves a real World Series, possibly a classic. Wasn't this what we expected all along?
The Chicago Cubs had come too far and accomplished too much to go quietly. Even when they were in a 3-1 hole, this still had the feel of a heavyweight bout. Now we've got it.
• Game 6: Tuesday, 7:30 p.m. ET air time | 8 p.m. game time on FOX
The Cubs staved off elimination by beating the Indians, 3-2, in Game 5 of the World Series on Sunday night, and we're headed for a Game 6 in Cleveland on Tuesday that has the potential to be one of the great baseball environments of recent years.
Here's all you need to know about the sense of urgency the Cubs brought to work Sunday: Manager Joe Maddon watched his team claw its way to a 3-2 lead, and with one out in the seventh inning, went for his closer.
• Shop for World Series gear: Cubs | Indians
We've seen managers push their bullpens a little longer and a little harder this postseason, and with a season on the line, Maddon spoke with Aroldis Chapman during the afternoon about the possibility.
Chapman responded by getting the first eight-out save of his career. He was dazzling as always, throwing a postseason-record 19 of his 42 pitches 100 mph or better.
The Cubs scored just three runs, but considering they were shut out in Games 1 and 3, three runs might be "the offensive epiphany" Maddon was hoping for.
Regardless, it was enough on a night when Jon Lester allowed two runs in six innings and Carl Edwards Jr. got one out before Chapman entered. Chicago got big defensive plays from Ben Zobrist in left, Anthony Rizzo at first and others.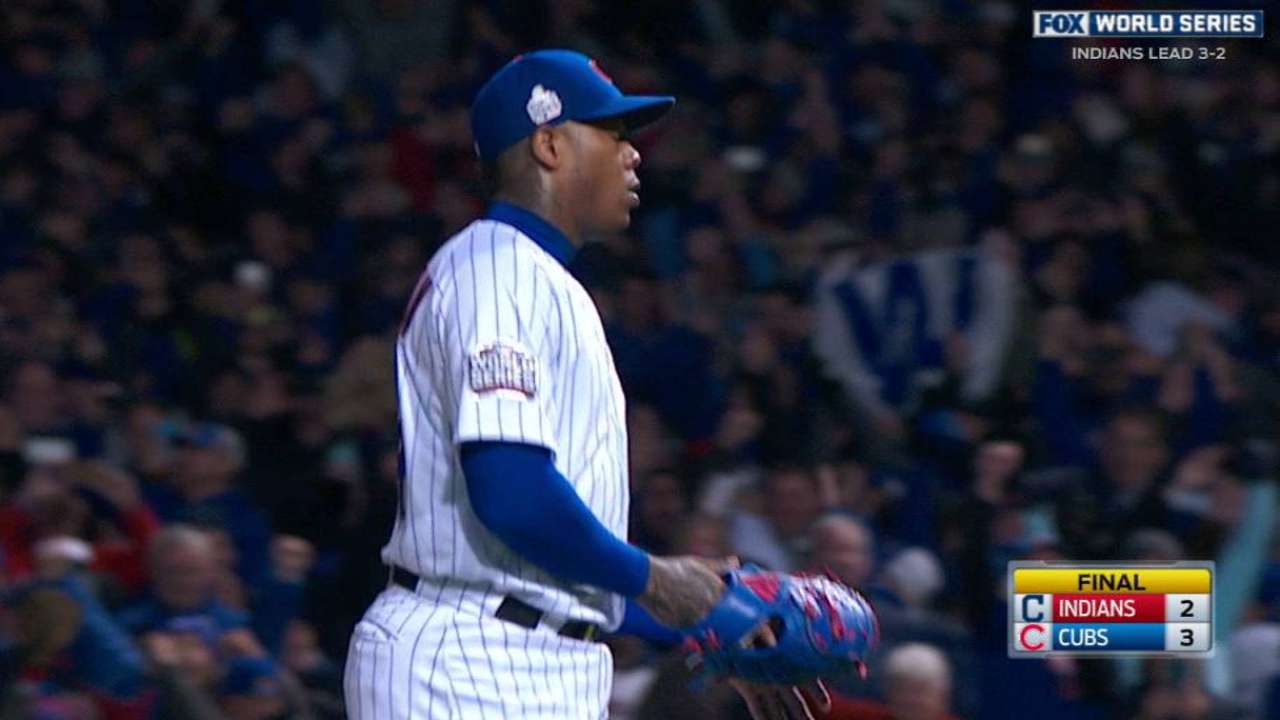 Only three teams have won a World Series by trailing 3-1 and then winning Games 6 and 7 on the road: the 1958 Yankees, '68 Tigers and '79 Pirates.
The Cubs began the day aware they'd had 17 winning streaks of at least three games this season, and what's one more if it means a championship?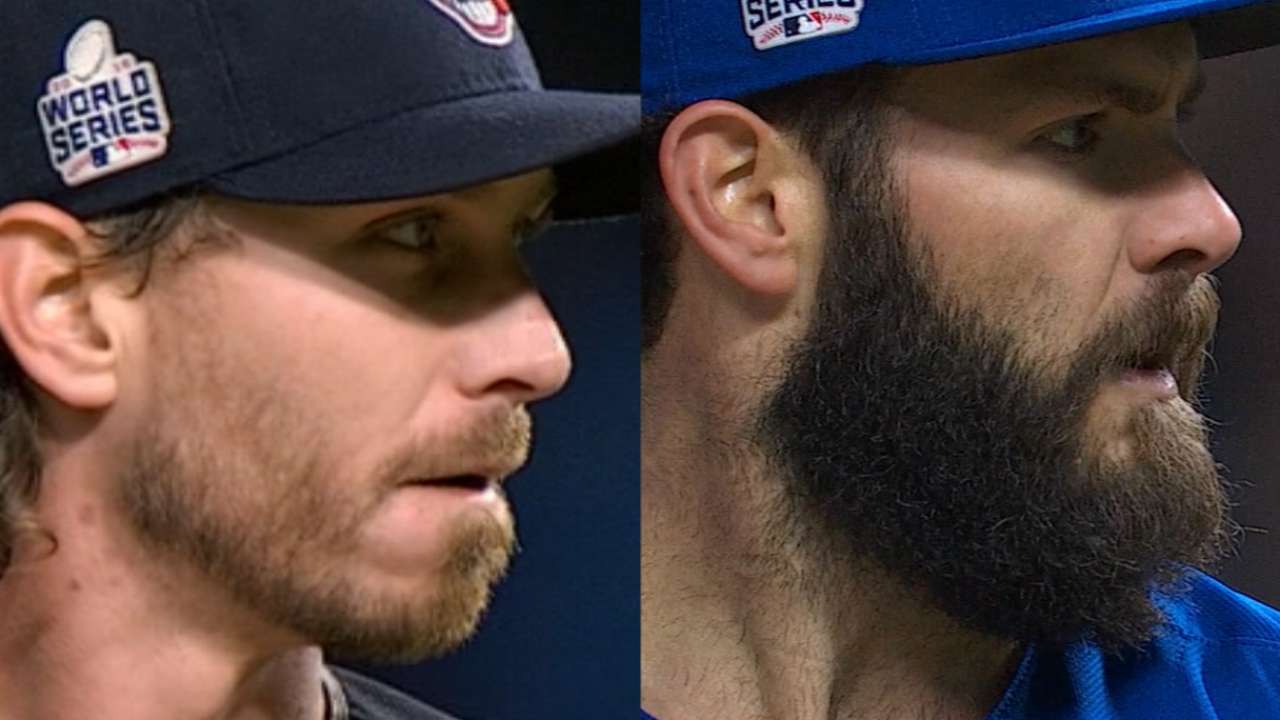 "Why not us?" said third baseman Kris Bryant, whose fourth-inning home run got things started. "I feel like we play our best with our backs up against the wall. We went out there today, took care of business. Hopefully we can get out there and win Game 6, because you never know what can happen in a Game 7.
"We're all about writing our own history. This team is a special one, and we look at so many times throughout the year where we haven't been playing good, but I feel like we turn that around."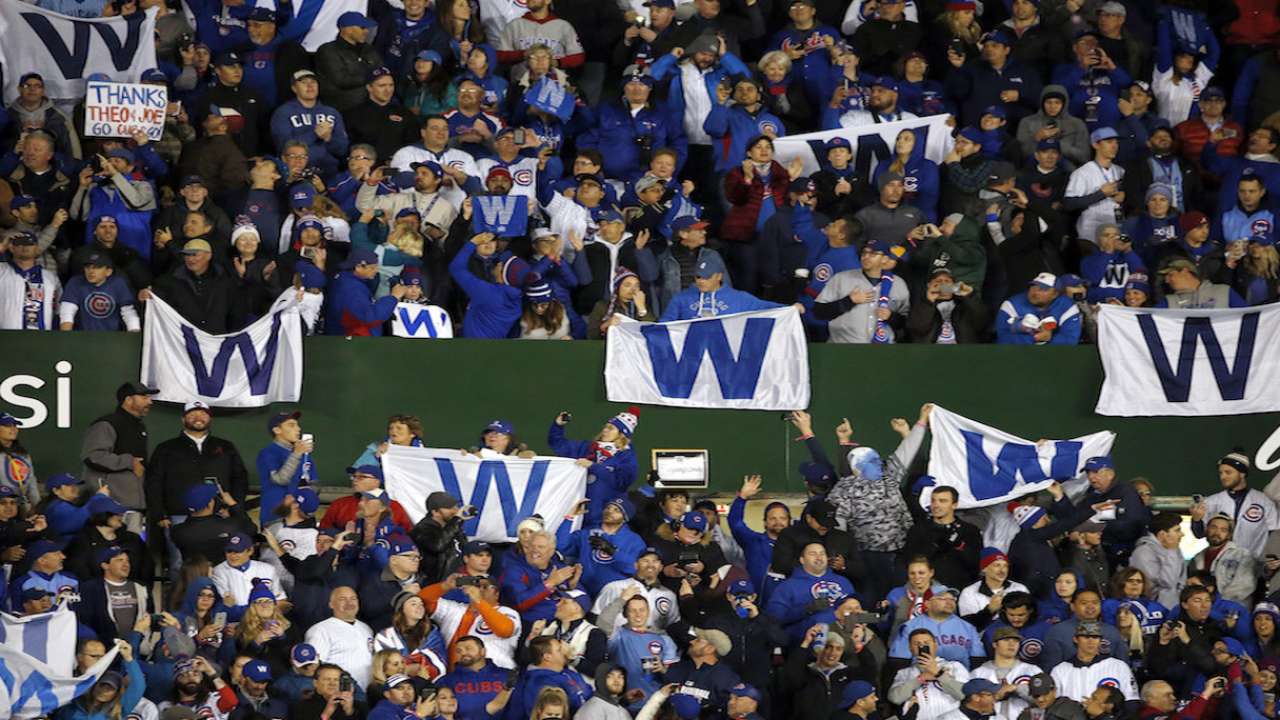 This was a game that delivered on every level in terms of emotion and tension. Wrigley Field was rocking with expectation and noise. After it ended, the Cubs went back on the field to acknowledge the fans who'd packed the old park one final time in 2016.
All that said, the Indians still lead the World Series 3-2 and have two chances to close it out at home, with Games 6 and 7 scheduled for Tuesday and Wednesday.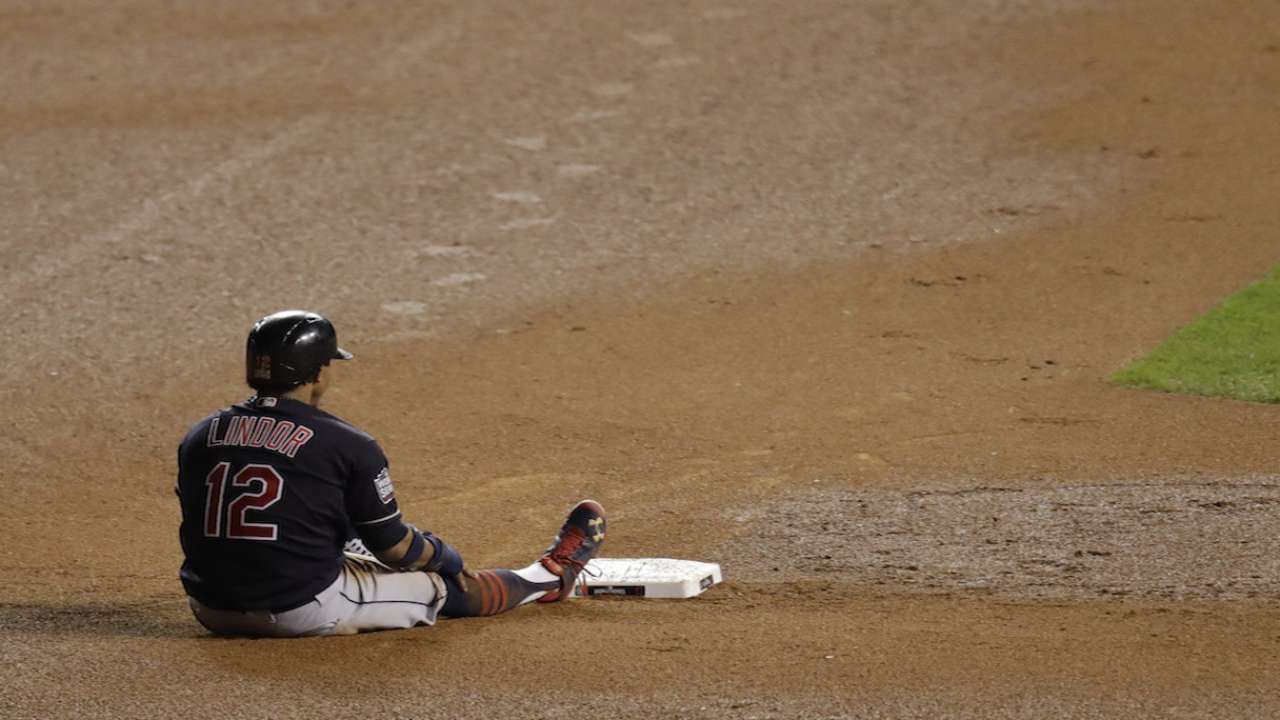 "We took two out of three from the Cubs at their place with all their fans and all their noise going on this weekend," Tribe outfielder Rajai Davis said. "Now we're going into our place, where our fans are going to be loud and help us carry out this last win."
The Indians pushed the Cubs all game long, stranding runners in scoring position in the fifth, seventh and eighth innings. Lester allowed two runs, but he danced out of trouble in the sixth before Chapman entered in the seventh.
Chapman's biggest out might have been striking out Francisco Lindor with a runner on third to end the eighth. Maddon had joked about winning Game 5 and then having a happy Halloween (and day off) in Cleveland on Monday. Happy it will be.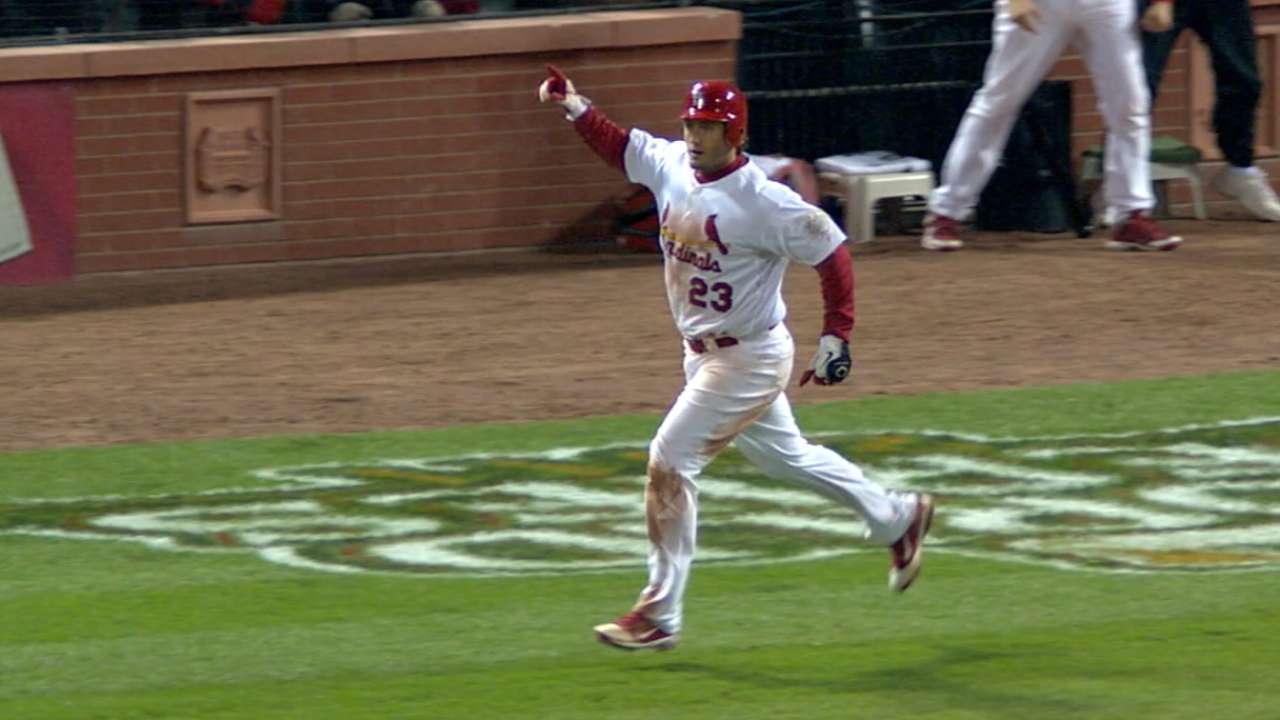 "Yeah, I've never been looking forward to wanting to play the seventh game of a World Series in my life, you know," Maddon said. "So yeah, we get to go over there with two rested starting pitchers [Jake Arrieta for Game 6, Kyle Hendricks for a potential Game 7].
"From an entertainment perspective, if you're a baseball fan or looking to become a baseball fan, it was wonderful tonight, outstanding. But I like to believe we're going to catch or gain some momentum from this game going back over there."
Richard Justice is a columnist for MLB.com. You can follow him on Twitter @richardjustice. This story was not subject to the approval of Major League Baseball or its clubs.