Before Game 5: IRL in Windy City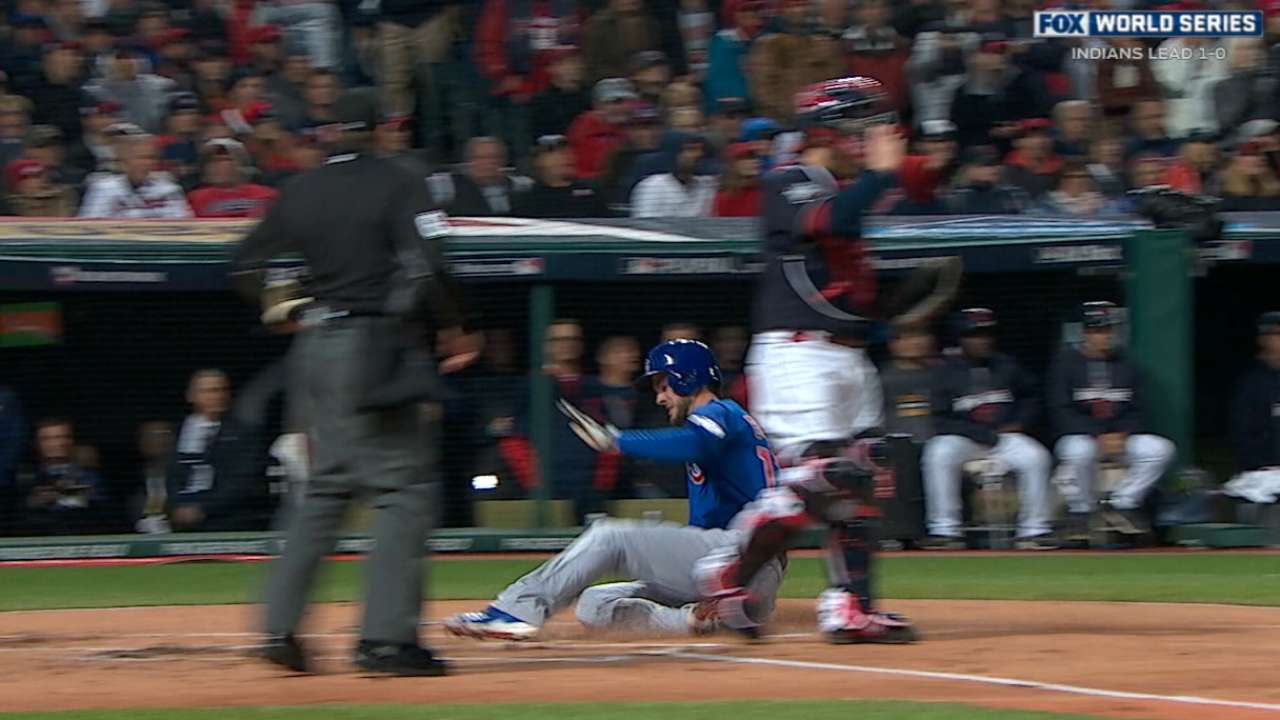 The Indians are one win away from their first World Series title since 1948 after their 7-2 win on Saturday staked them to a 3-1 series lead. The Cubs look to keep their championship dreams alive in Game 5 tonight at Wrigley Field (8 p.m. ET on FOX).
Chicago's on the brink of elimination, but that's only brought excitement in the city to a fever pitch.
• World Series gear: Cubs | Indians
We're on the scene as Chicago gears up for Game 5:
05:41 p.m. ET: That's news Thome
Former Indians slugger Jim Thome and his son, Landon, got to Wrigley Field early to watch the teams warm up.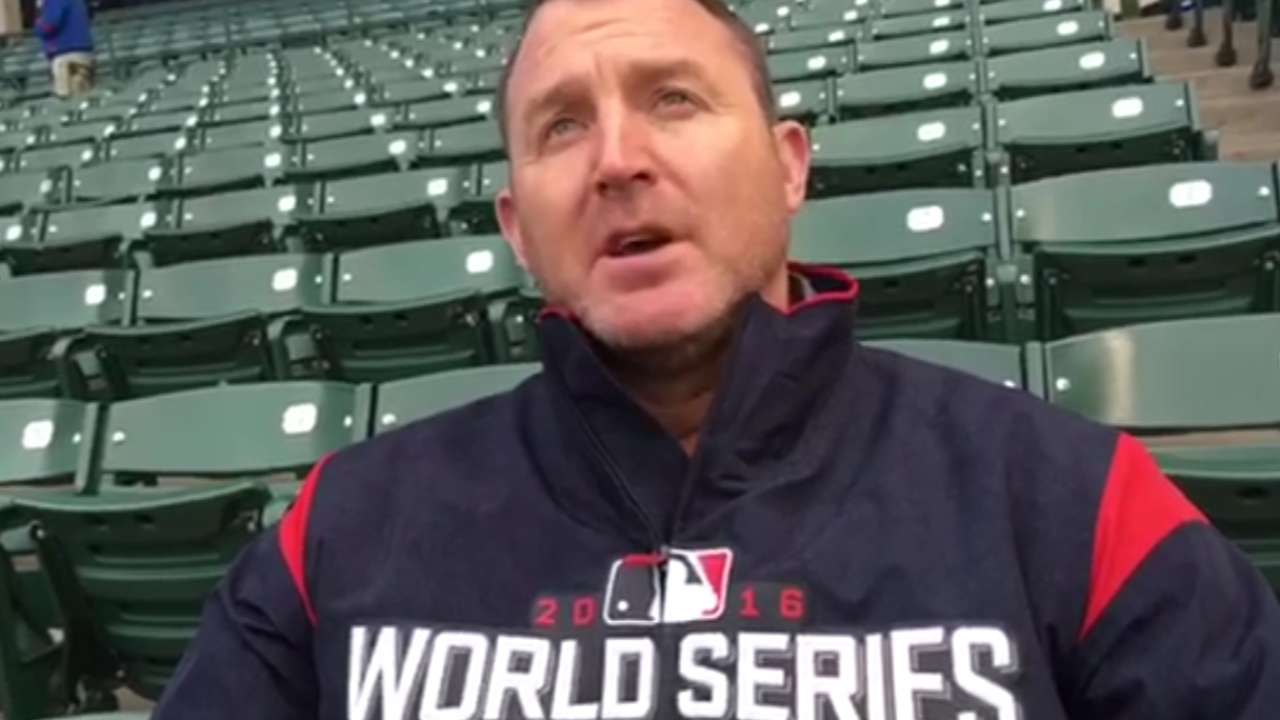 05:36 p.m. ET: Hitting their stride
The Cubs take batting practice before Game 5 as members of the media look on.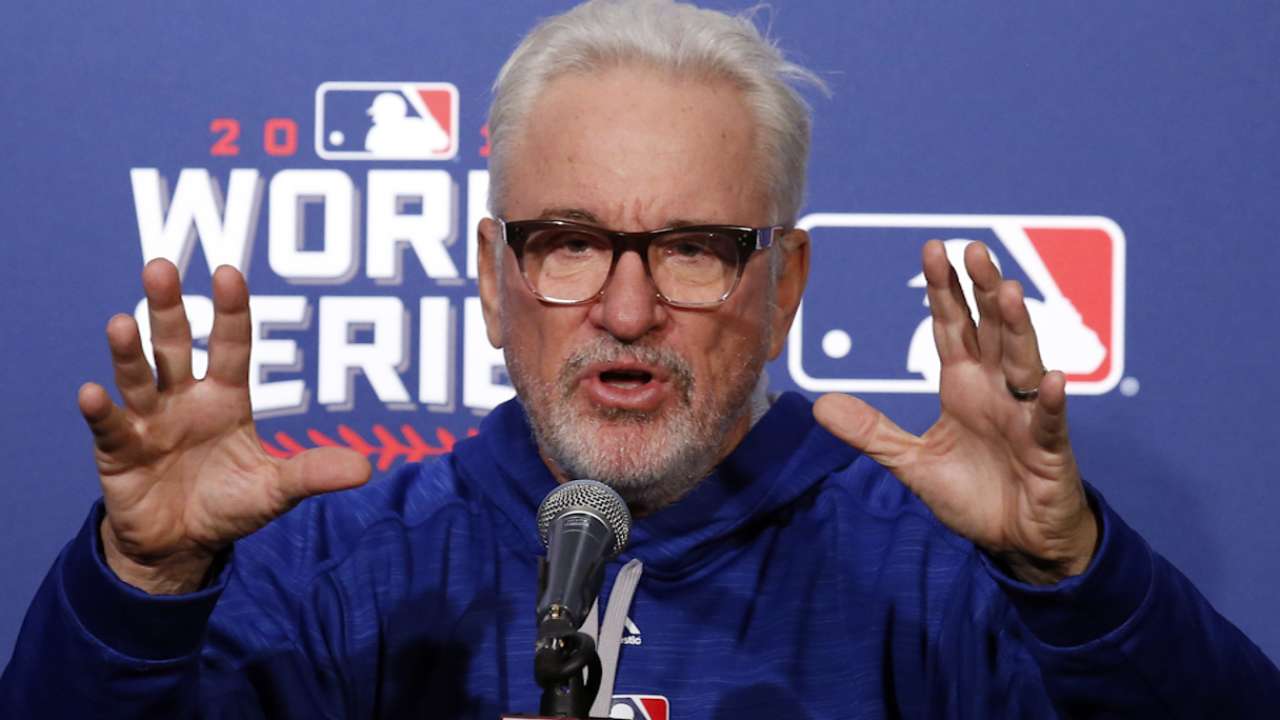 04:23 p.m. ET: Luke is your father
Astros pitcher Luke Gregerson, an Illinois native who lives two train stops from Wrigley Field, and his son, Logan, are ready for Game 5.
04:16 p.m. ET: Scene is set
Wrigley Field is serene and empty before a pivotal and sure to be raucous Game 5.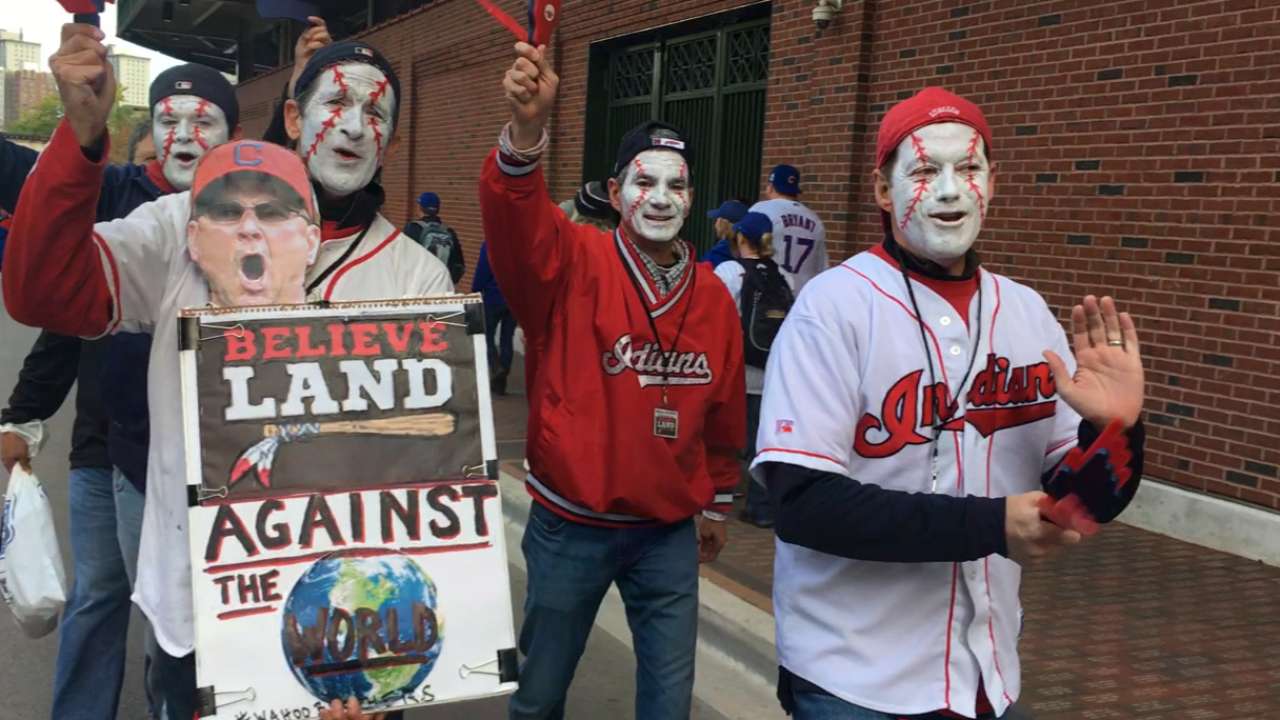 04:06 p.m. ET: Crowded house
Fans line up outside Wrigley Field hours before the gates open for Game 5 of the World Series.
03:43 p.m. ET: Mass effect
Cubs chaplain Father Burke Masters leads Catholic Mass in Section 209 at Wrigley Field. Masters has been holding Mass before Sunday home games at the stadium for the last four seasons, inviting ushers, vendors and anyone else who works at the park to join in. Cubs catcher Miguel Montero also joined the service before Game 2 of the National League Championship Series.
"This just sets the tone for the stadium," Masters recently told MLB.com. "A lot of the people who come are ushers, or they sell beer and popcorn, and they can bring the grace they've received at mass and let it permeate the stadium here."
01:45 p.m. ET: Marquee matchup
The crowd starts to gather below the Wrigley Field marquee hours before the first pitch of Game 5.
12:25 p.m. ET: Power slide
Murphy's Bleachers urges the Cubs to "find their power vs. Bauer" in Game 5.
12:21 p.m. ET: 108 and counting
The sign on the Lakeview Baseball Club rooftop shows the wait since the Cubs' last World Series title still stuck at 108 years while the other two sets of numbers were reset at zeroes after division and league titles.