Kipnis lives dream with World Series HR in hometown
Illinois native, who grew up a Cubs fan, delivers final blow in Tribe's Game 4 win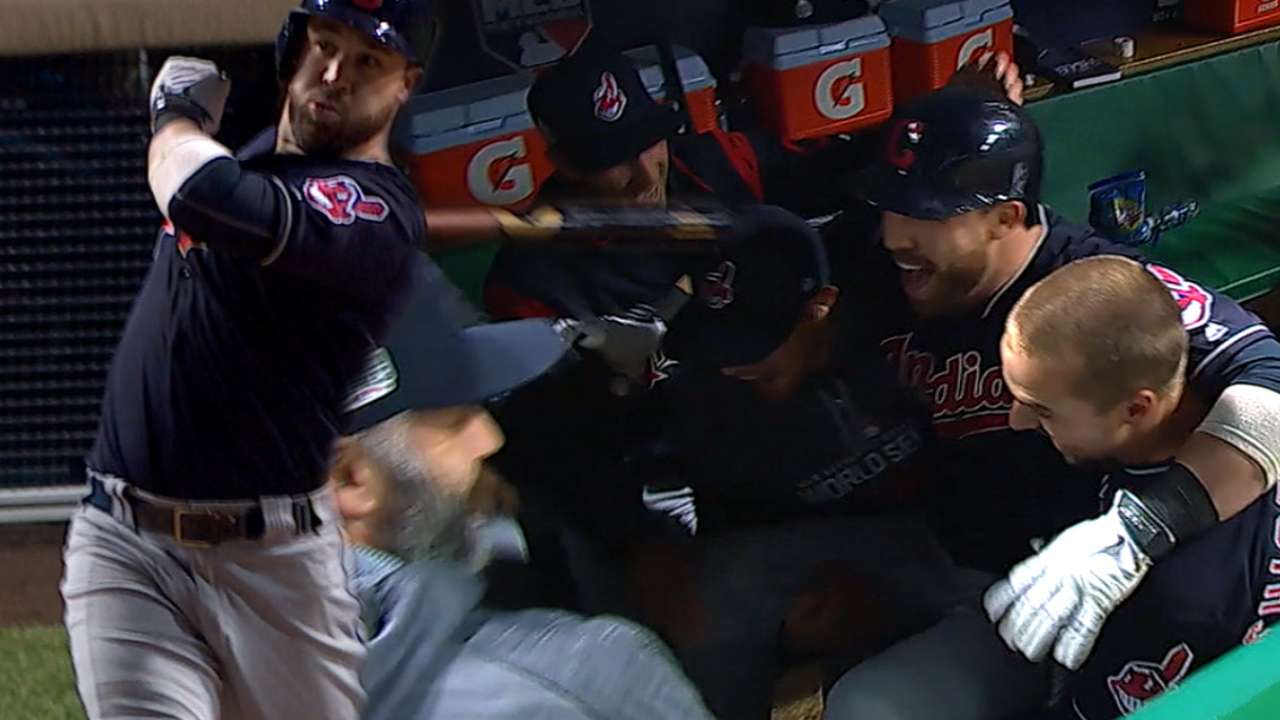 CHICAGO -- There were wrinkles in the plot, perhaps, and surely the details weren't exact, but Jason Kipnis' childhood dream that played out many a time in the backyard of his home in Northbrook came to life in a storybook scene for the infielder Saturday evening.
The location: Wrigley Field, of course. Except the hometown kid became the heartbreak kid in reality, casting an eerie quiet upon the Friendly Confines with a three-run home run in the seventh inning of Game 4 of the World Series, his blast putting the exclamation point on a 7-2 Indians victory over the Cubs for a 3-1 series lead.
• Game 5: Tonight, 8 p.m. ET on FOX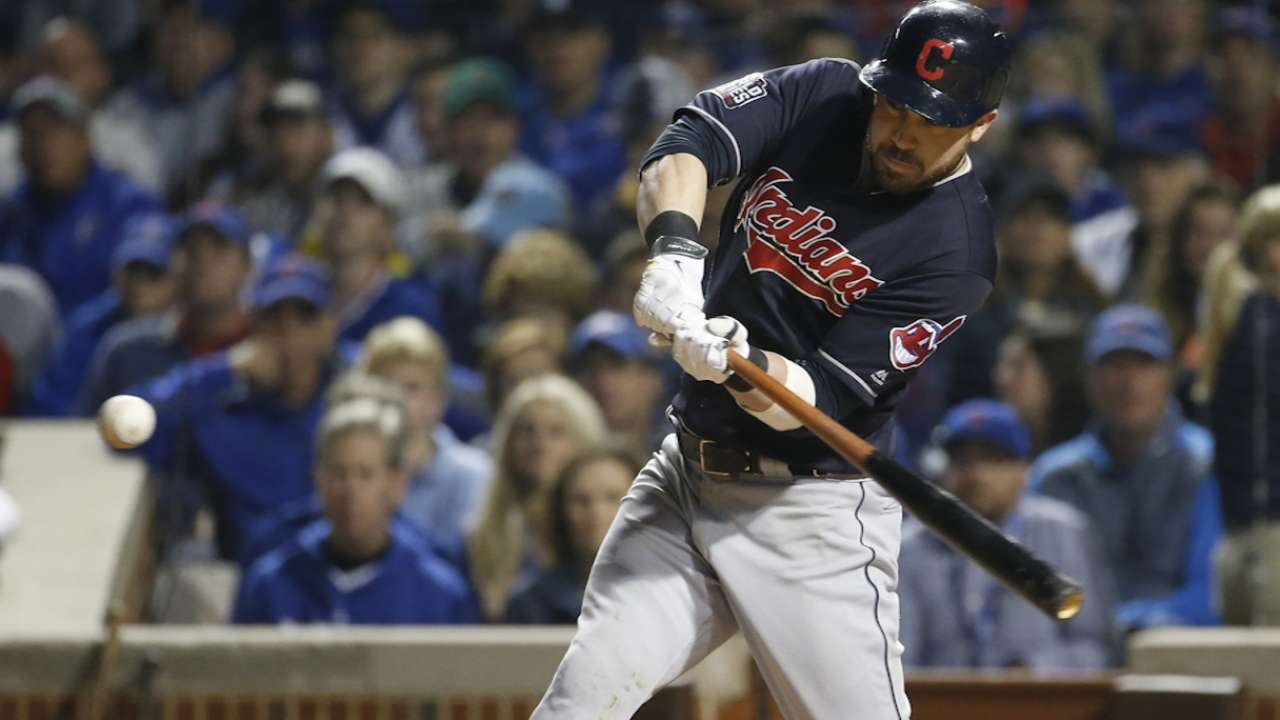 "Everyone makes that situation -- T-ball or Wiffle ball in the backyard -- and I just got to live it," said Kipnis, who pointed at his family on his way back to the dugout. "You can imagine what kind of high I'm feeling right now."
Kipnis grew up roughly 20 miles from Wrigleyville, so it was only natural the script he first thought up as a kid had him wearing a Cubs uniform. In dress rehearsals, mom was sitting on the sidelines, dad throwing him pitch after pitch. However, unlike Saturday night, "the crowd would always go nuts," Kipnis recalled, laughing.
• Shop for Indians World Series and AL champs gear
A championship was typically on the line, as they usually are among the big dreamers, and at least that much hasn't changed; except Kipnis wants one badly for an Indians club that snagged him with its second-round pick in the 2009 Draft, even if it means disappointing a few friends along the way.
Many of them stand among the Cubs' faithful, a long-suffering group that hasn't seen their team claim a World Series title in 108 years. The Indians, though, have a drought of their own. The last time they won one was 1948. They're one win away from ending the wait.
"They're ready. They're deserving," Kipnis said. "I've adopted them as my own, and they've adopted me. They know I love that city, and we're one win away now from giving them a championship. It's going to be a tough win, and we gotta get there first, but it's going to be a fun one if we get it."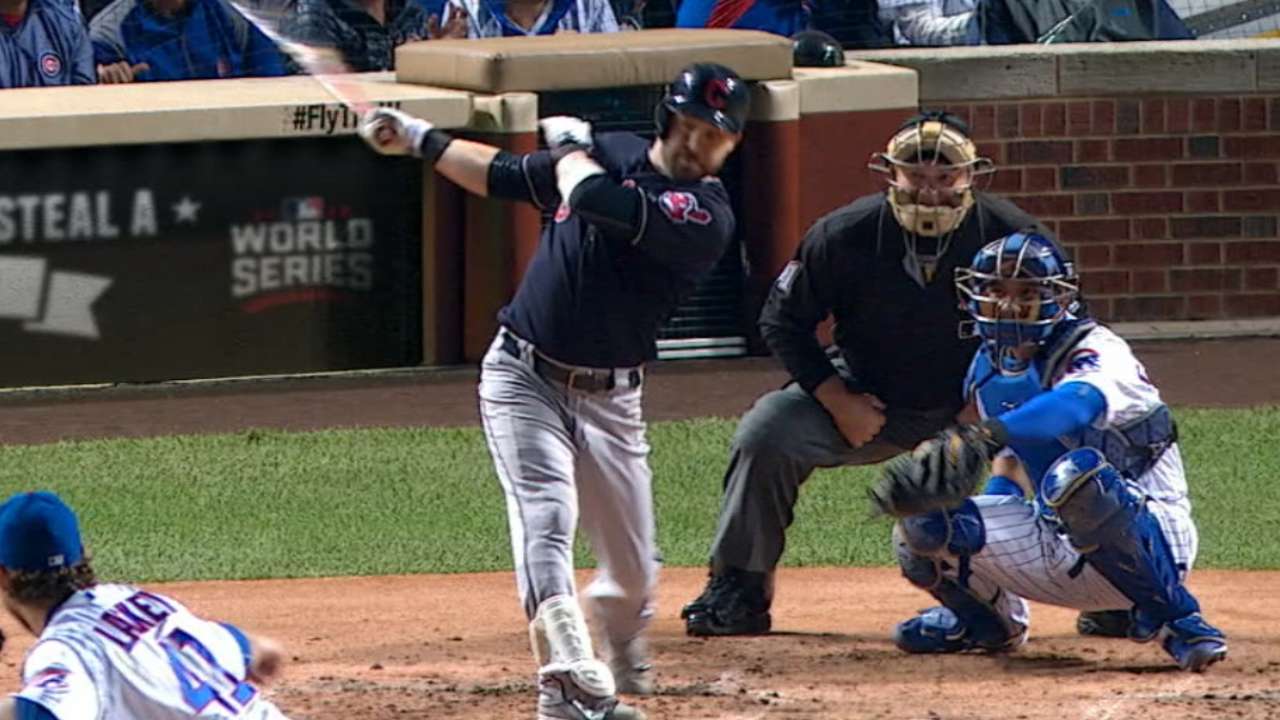 Kipnis did his part Saturday in helping the Indians get this far; along with homering in the seventh to become the first player to hit a three-run homer in a World Series game at Wrigley since Babe Ruth in 1932, Kipnis doubled and scored in the third. The 29-year-old second baseman, who was just 5-for-30 in the postseason before the start of this series, finished 3-for-5 and is 5-for-17 overall in the Fall Classic.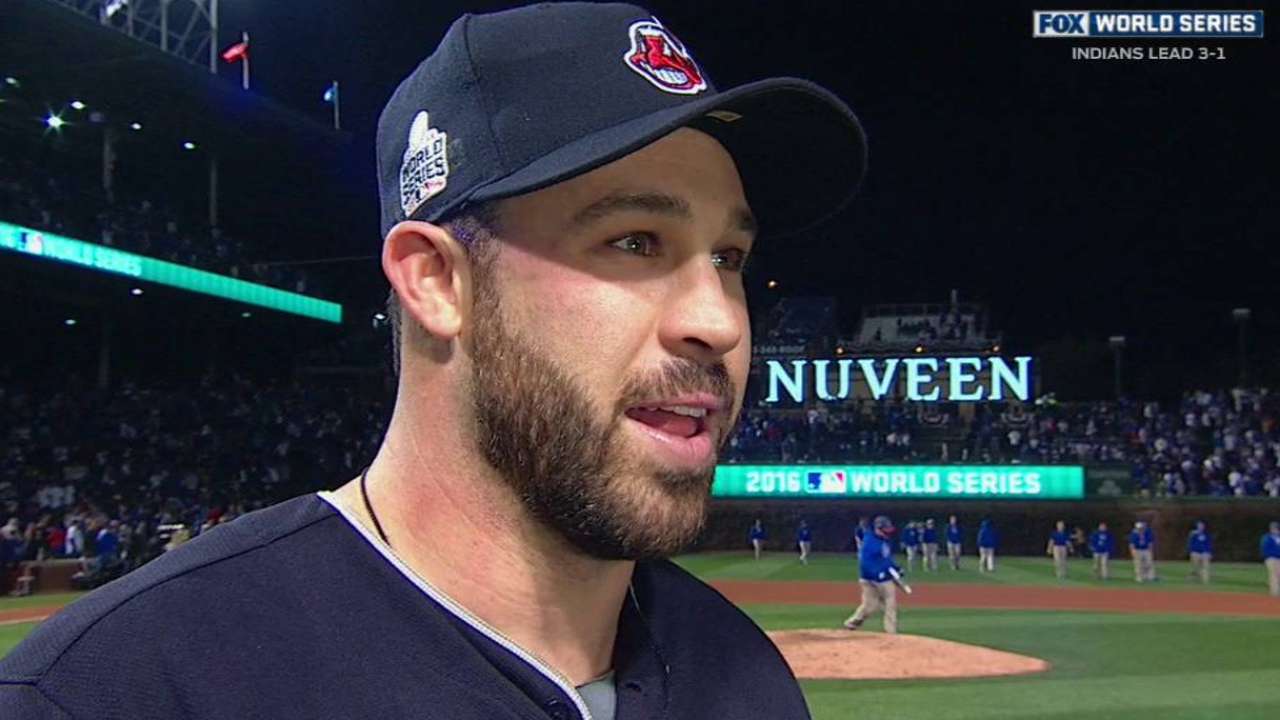 Childhood friend Sean Wallis has marveled at it all. Wallis has known Kipnis since they were 8 years old. Both attended the same high school -- as did Steve Bartman, an infamous character in Cubs lore for interfering with a foul ball in Game 6 of the National League Championship Series with the Marlins in 2003 -- and both were raised among the hardcore Cubs fans.
But Wallis' loyalties, despite being a Cubs season-ticket holder, belong to Kipnis right now. Wallis and friends would follow Kipnis around Minor League ballparks, showering him with cries of, "Kip, you're a legend."
It was only fitting Wallis did the same on this night, doing his best to disrupt his buddy's media circus from behind the visitors' dugout.
"That shows you what kind of friends I've got," Kipnis said. "They've been with me through this the whole time, and it's making it that much more fun for me."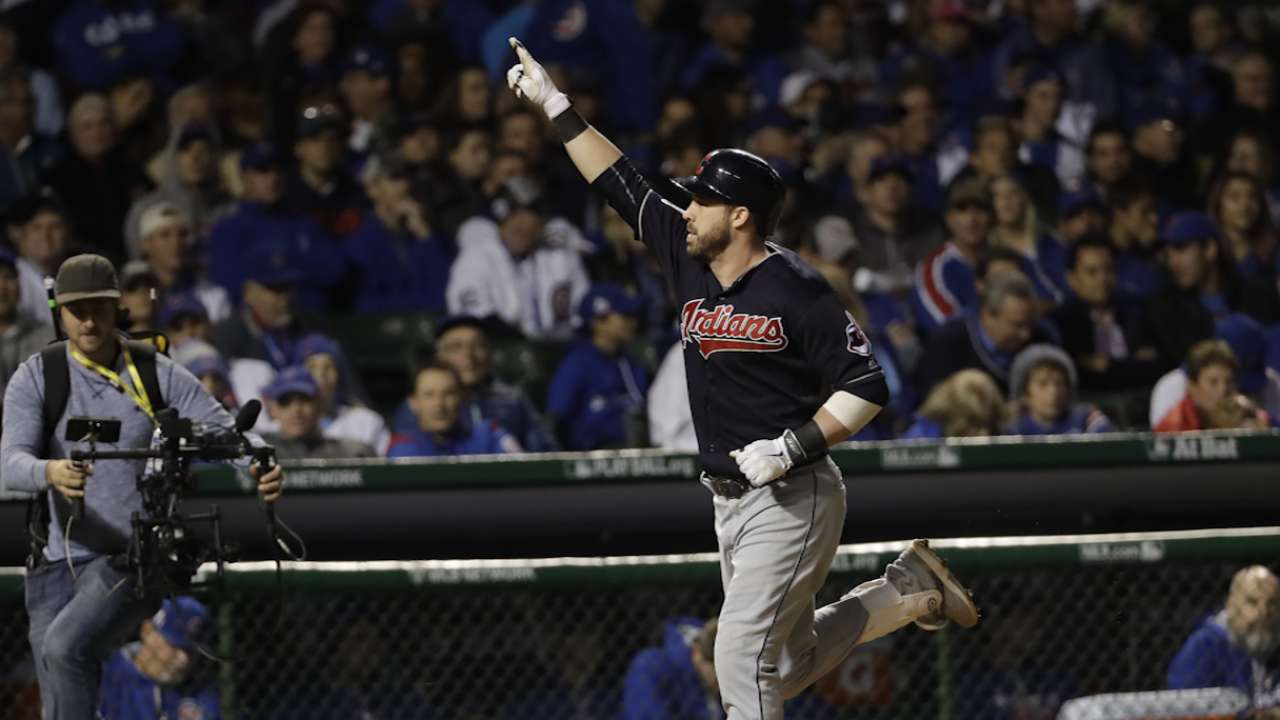 "No one ever could have imagined this," Wallis said. "We joked about it over the course of the year, about who we would root for in a Cubs-Indians World Series. We've been following him, and to see it all happen like this is unbelievable."
Dreams, like Kipnis' once-imaginary home run, usually are.
"But it went a lot farther than the one I hit, in my mind," he said, smiling.
Jane Lee has been a reporter for MLB.com since 2010. This story was not subject to the approval of Major League Baseball or its clubs.