Oct. 29 Carlos Santana postgame interview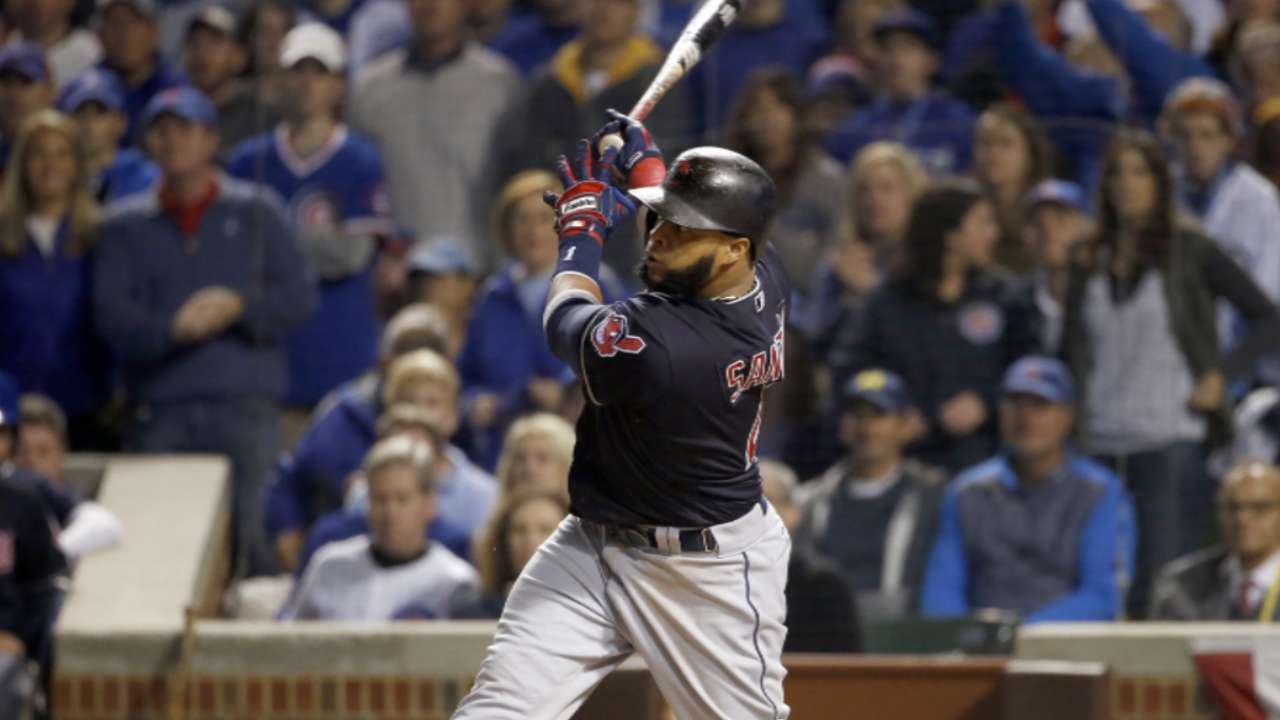 THE MODERATOR: Questions for Carlos Santana.

Q. Just the obvious question, Carlos, when you hit the home run, what were you thinking? And how happy were you to be contributing?
CARLOS SANTANA: Excited, excited. Especially like with the first run in the game, and I feel the energy and very positive with the team.

Q. How far did you think you hit that thing, because obviously the wind got a part of it?
CARLOS SANTANA: I mean, announcing early the wind is in to the field, but I'm making good contact and I know, and I'm getting the home run.

Q. Having a three-games-to-one lead over the Cubs, your thoughts going into tomorrow's game? And how optimistic the team is being able to maybe clinch the World Series here?
CARLOS SANTANA: I mean, we're confident, especially like we win tonight this very tough game. The series is 3-1, we're here tomorrow. Lester, he's throwing very good baseball. He has experience in the World Series.

So I mean, we're fine. We're fine. We'll worry about tomorrow and try to win the game.