History heavily on Indians' side with 3-1 Series lead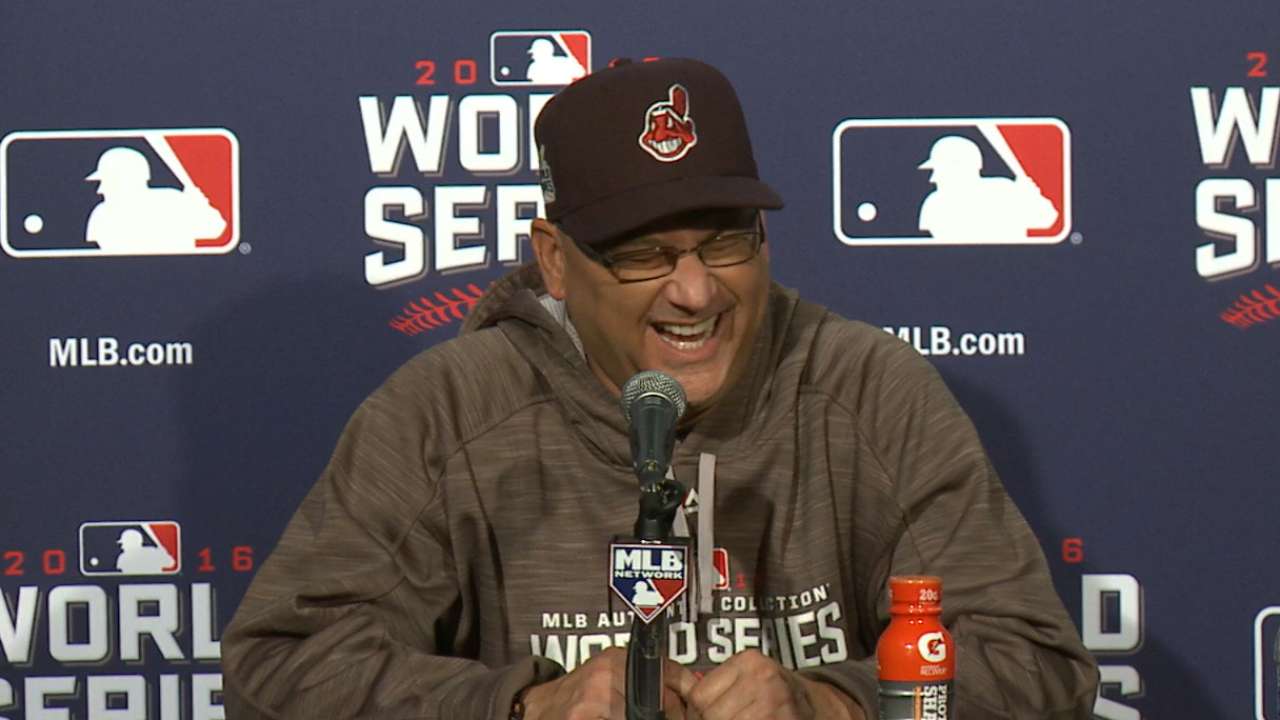 The Indians' 7-2 Game 4 victory over the Cubs on Saturday at Wrigley Field puts them in a strong position as they seek their first World Series championship since 1948. But while history is firmly on the side of teams holding a 3-1 series lead, it also provides reason not to take anything for granted.
Cleveland sports fans know this well. In 2007, the Indians grabbed a 3-1 edge over Terry Francona's Red Sox in the American League Championship Series before three straight losses sent them home. And this past June, the Cavaliers fell into a 3-1 hole against the Warriors in the NBA Finals before claiming an unlikely championship.
• Game 5: Tonight, 8 p.m. ET on FOX
In terms of World Series history, the numbers certainly are on the Indians' side. Since baseball established the 2-3-2 format for the Fall Classic in 1925 -- only deviating for two years during World War II -- 34 teams have grabbed a 3-1 advantage. They have won 29 of those Series, including each of the past 10.
• Shop for World Series gear: Cubs | Indians
To find an example of a 3-1 World Series comeback, the Cubs will have to look back more than 30 years. In 1985, the Cardinals went up 3-1 on the Royals by winning Game 4 at Busch Stadium, but Kansas City roared back to win three straight. That included a 2-1 victory in Game 6, when the Royals scored twice in the bottom of the ninth, aided by umpire Don Denkinger's infamous safe call at first base.
But the Cubs' task might be even more difficult, since they would have to win Games 6 and 7 on the road. The last team to pull that off was the 1979 Pirates against the Orioles. Pittsburgh won Game 5 at home, then the last two at Baltimore, with Willie Stargell smacking a go-ahead two-run homer in the sixth inning of Game 7.
Since then, the past eight teams to have both a 3-1 lead and home-field advantage have gone on to win, including last season's Royals. Overall, those clubs are 16-3 in World Series with the 2-3-2 format, while those up 3-1 but facing Games 6 and 7 on the road are still 13-2.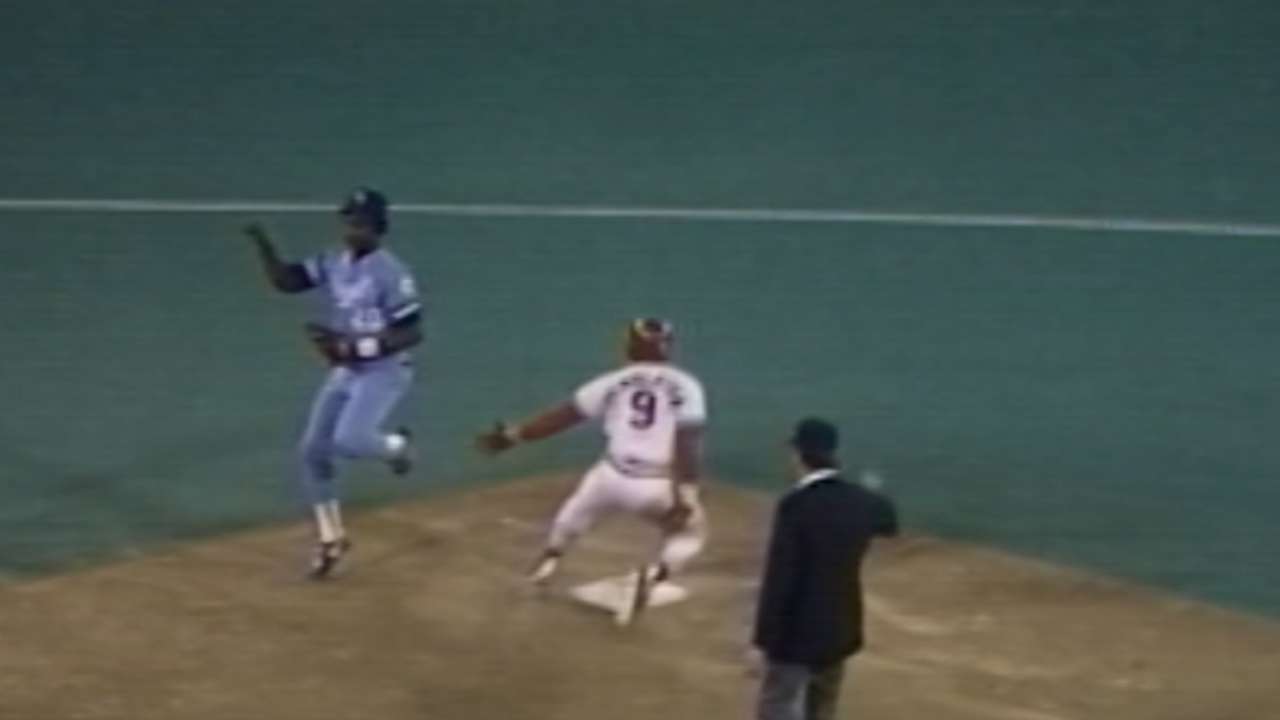 Besides the 1985 Royals and '79 Pirates, here are the teams that have come back to win a 2-3-2 World Series when facing a 3-1 deficit:
• 1968 Tigers vs. Cardinals (DET won Games 6-7 on road)
• 1958 Yankees vs. Milwaukee Braves (NYY won Games 6-7 on road)
• 1925 Pirates vs. Senators (PIT won Games 6-7 at home)
Out of the 34 teams with a 3-1 lead, 18 were able to close out the Series in Game 5, including both of the past two (2015 Royals, '10 Giants). The other 16 times, the trailing team forced a Game 6, most recently the Phillies against the Yankees in 2009.
Among those 16 Series, the team with the lead finished things off nine times in Game 6. However, when the trailing team forced a Game 7, it won that clincher five of seven times.
Now, the Cubs must try to become the sixth club to make that list.
Looking at all best-of-seven series, seven of 38 teams with a 3-1 League Championship Series deficit have rallied to win the LCS (* indicates last two games on the road):
1985: Royals* over Blue Jays
1986: Red Sox over Angels
1996: Braves over Cardinals
2003: Marlins* over Cubs
2004: Red Sox* over Yankees
2007: Red Sox over Indians
2012: Giants over Cardinals
Andrew Simon is a reporter for MLB.com. Follow him on Twitter @AndrewSimonMLB. This story was not subject to the approval of Major League Baseball or its clubs.