Game 5 matchups, decisions and trends to watch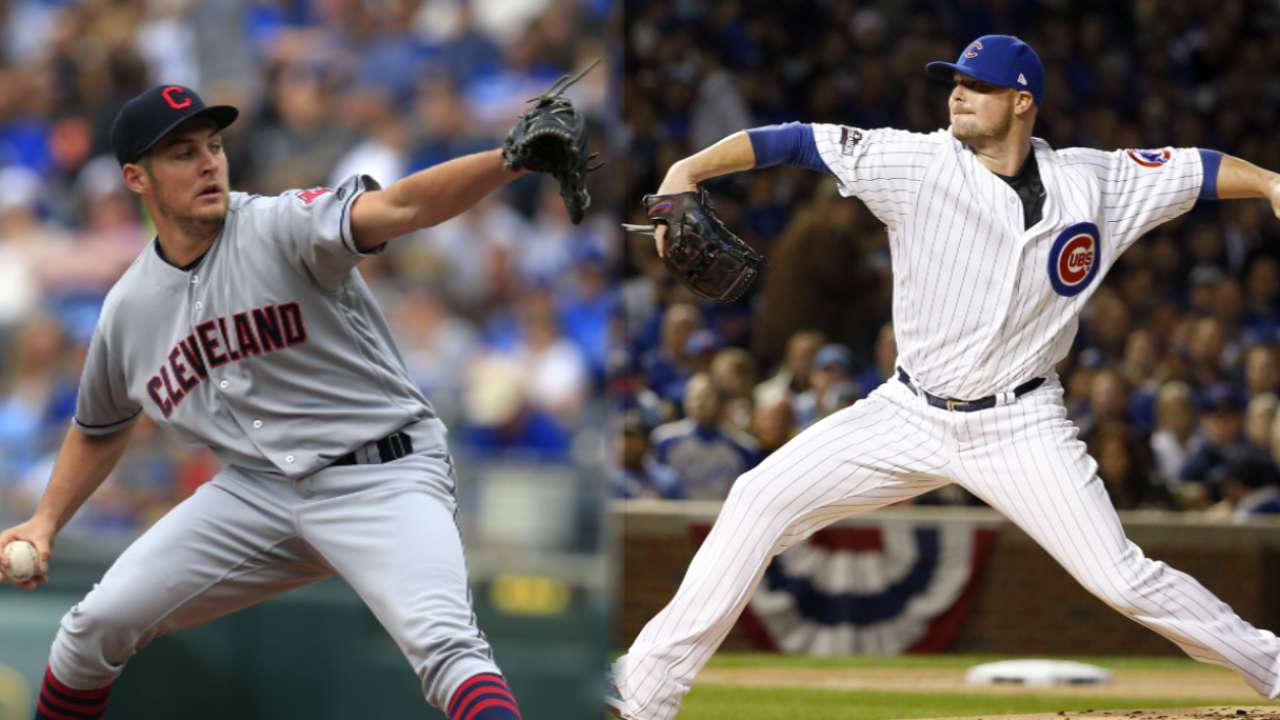 When the Indians and Cubs square off in Game 5 of the World Series tonight at Wrigley Field, it could lead to the crowning of a new champion or the start of a legendary comeback.
For Cleveland, which won Game 4, 7-2, on Saturday night at Wrigley Field, a third consecutive road victory would bring the franchise its first World Series title since 1948. For Chicago, a win would push the Series to Game 6 back at Progressive Field and keep hope alive for breaking a 108-year championship drought.
• Game 5: Tonight, 8 ET on FOX
Here is a breakdown of what to watch for in Game 5:
Starting pitchers
Indians RHP Trevor Bauer: The 25-year-old took the loss in Game 2, when he threw 87 pitches over 3 2/3 innings, allowing two runs on six hits and two walks.
Bauer must start on short rest for the first time in his career in front of a partisan crowd at Wrigley Field. While Cleveland doesn't necessarily need him to go deep into the game, it would help if Bauer could improve upon his ratio of 4.8 pitches per plate appearance in Game 2. That was a full pitch more than his regular-season rate.
• Shop for World Series gear: Cubs | Indians
Cubs LHP Jon Lester: In his first three starts this postseason, Lester allowed two runs in 21 innings. But in Game 1 of this World Series, the veteran left-hander surrendered a pair of runs in the opening frame and three over 5 2/3 innings.
One issue for Lester was that he issued three walks and hit a batter, with three of those four free passes coming in the first inning. That's uncharacteristic; he had four or more walks/HBP in just four of his 32 regular-season outings.
State of the bullpens
As these teams get set for their third game in as many days, here is what each manager has to work with in his bullpen.
Indians: Despite carrying a six-run lead into the bottom of the seventh, manager Terry Francona used left-hander Andrew Miller for the second straight game, as Miller fired 27 pitches over two innings. However, none of the team's other relievers has gone on consecutive days, and only Miller, Cody Allen, Bryan Shaw and Dan Otero have pitched since Wednesday's Game 2. That leaves a lot of options for Francona, who suggested after Game 4 that he might flip Allen and Miller's roles, deploying the former for more innings earlier in the game and the latter as a closer.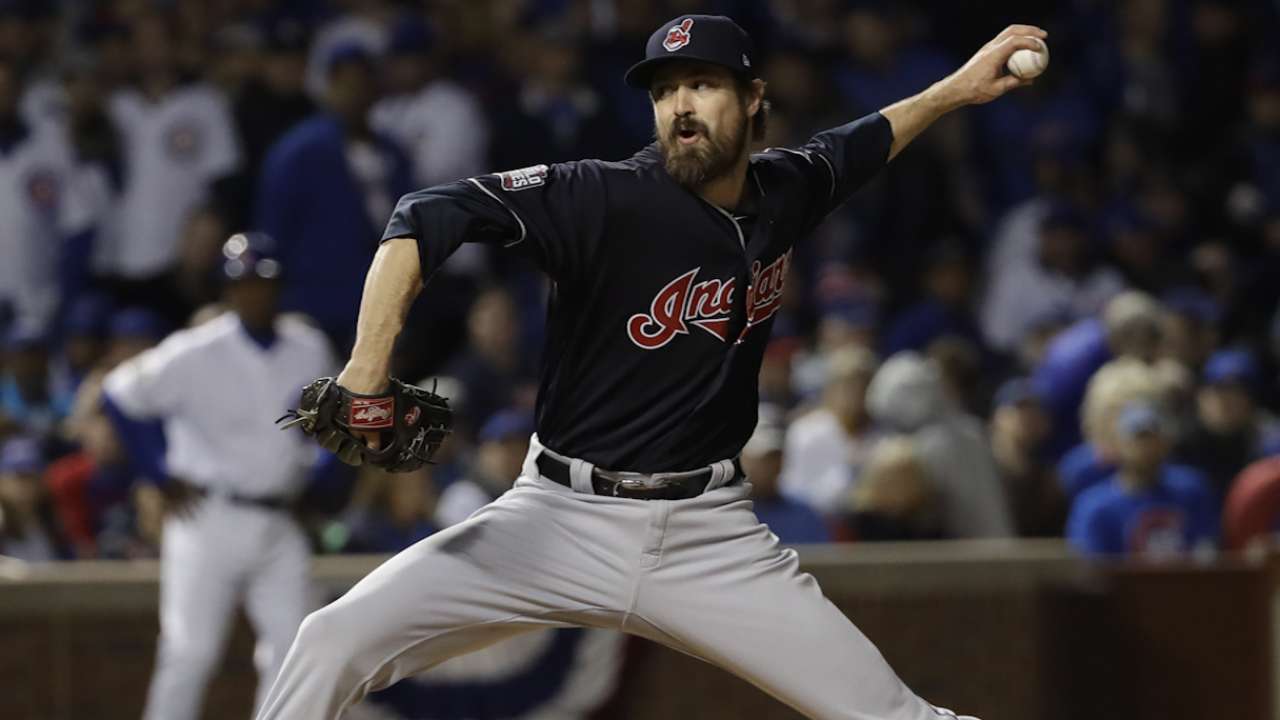 Cubs: Manager Joe Maddon has used only righty Justin Grimm and lefty Mike Montgomery on consecutive days, though neither has thrown more than 25 pitches over that time. Maddon should be able to go to his bullpen early in an elimination game, and perhaps stretch out closer Aroldis Chapman, who did not pitch Saturday.
Matchups to watch
Bauer vs. Kris Bryant: Bauer has a slight reverse split, both over his career and this season, so right-handed hitters do just fine against him. Bryant had a tremendous season, but is only 1-for-14 with three walks in the World Series. That one hit was a single off Bauer in the first inning of Game 2, which set up a run.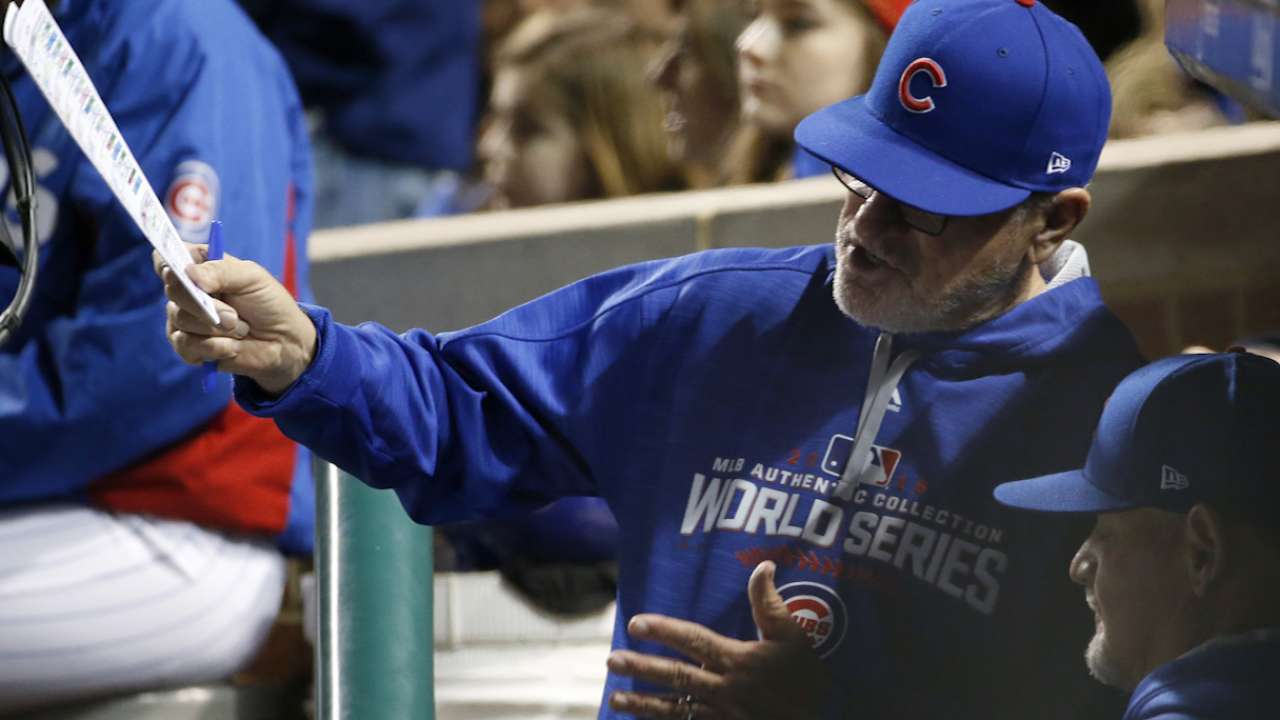 Lester vs. Rajai Davis: In Game 1, Davis hit leadoff and went 0-for-3 against Lester, part of a 1-for-23 postseason with one walk. Should Davis get another shot at Lester in Game 5 and get on base, he could wreak havoc on a pitcher whose problems holding on runners have been well documented. Davis led the American League with 43 steals this season, at an 88 percent success rate.
Numbers to know
To win the World Series, the Cubs must pull off a difficult feat. Of the 34 teams to fall behind 3-1 in a World Series with the 2-3-2 format, only five have rallied to win -- and none have done so since the 1985 Royals against the Cardinals. Of the 19 teams to face such a deficit with Games 6 and 7 on the road, just three have come back, none since the 1979 Pirates against the Orioles.
Andrew Simon is a reporter for MLB.com. Follow him on Twitter @AndrewSimonMLB. This story was not subject to the approval of Major League Baseball or its clubs.