After World Series Game 4: IRL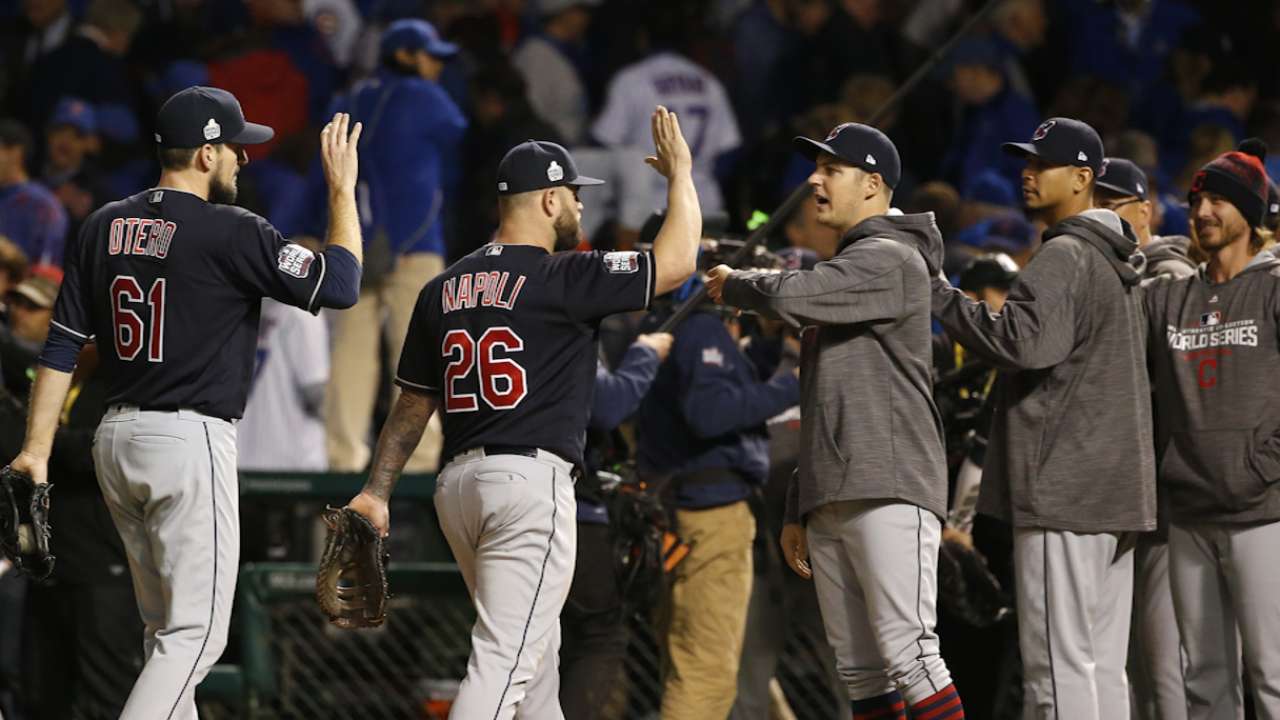 The Indians cruised to a 7-2 win in Game 4 of the World Series at Wrigley Field, taking a 3-1 series lead over the Cubs.
Corey Kluber rebounded from allowing a first-inning run to hold the Cubs to five hits over six innings, while Jason Kipnis and Carlos Santana fueled the Tribe's offense, combining for six hits and each hitting a home run. Game 5 is set for tonight at Wrigley Field (8 p.m. ET game time on FOX).
• World Series gear: Cubs | Indians
We are on the scene after Game 4:
1:44 a.m. ET: Cubs fan Cusack not giving up
Actor and diehard Cubs fan John Cusack, who said he's missed only a handful of games at Wrigley this season, urged fans not to give up on their team after Saturday's loss put them in a 3-1 series deficit.
Cubs fans -ran into big Papi- Red sox came back down 3 so can Cubs! https://t.co/hvE1EiWeLS

— John Cusack (@johncusack) October 30, 2016
1:32 a.m. ET: Indians, Cubs react after Game 4
One win away from a World Series title, Indians players were understandably excited after Saturday night's win, while the Cubs look to find a spark tonight at Wrigley. Here are some postgame reactions from the both clubs:
1️⃣más! Great game, we still have a job to finish @indians. We're facing a good team #RallyTogether #believeland #windians #WorldSeries

— Carlos Santana MLB⚾️ (@TheRealSlamtana) October 30, 2016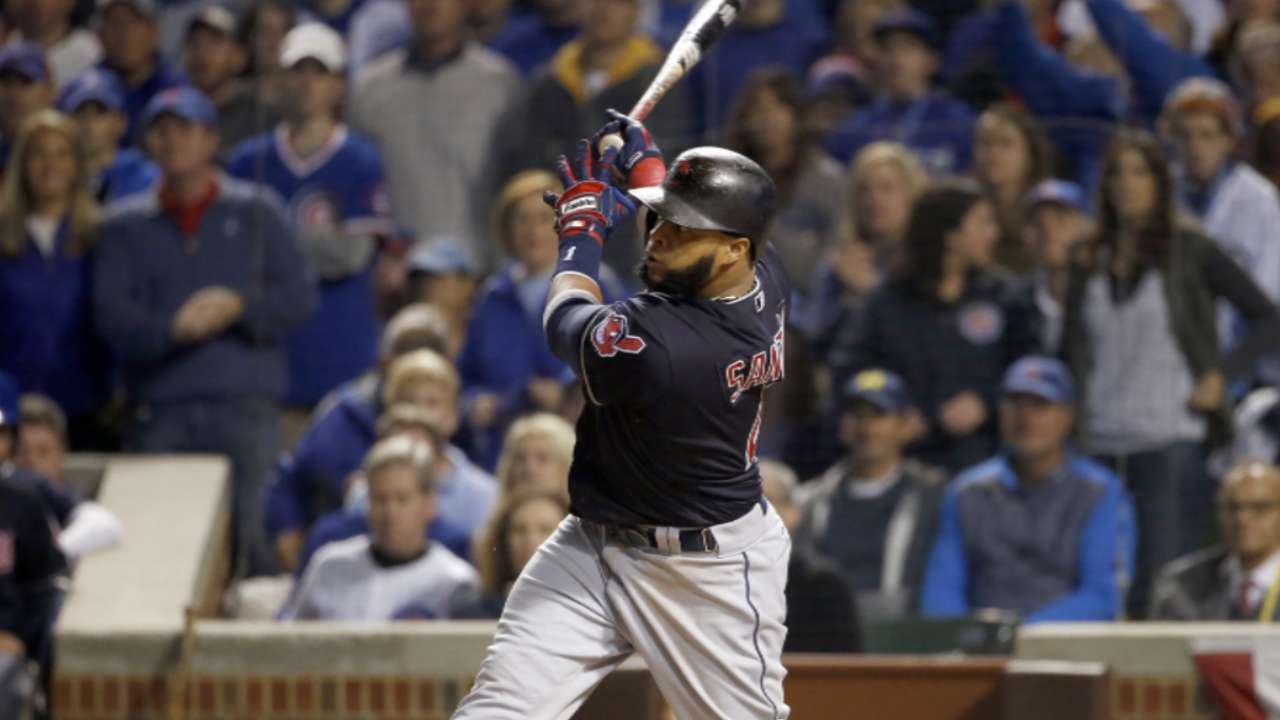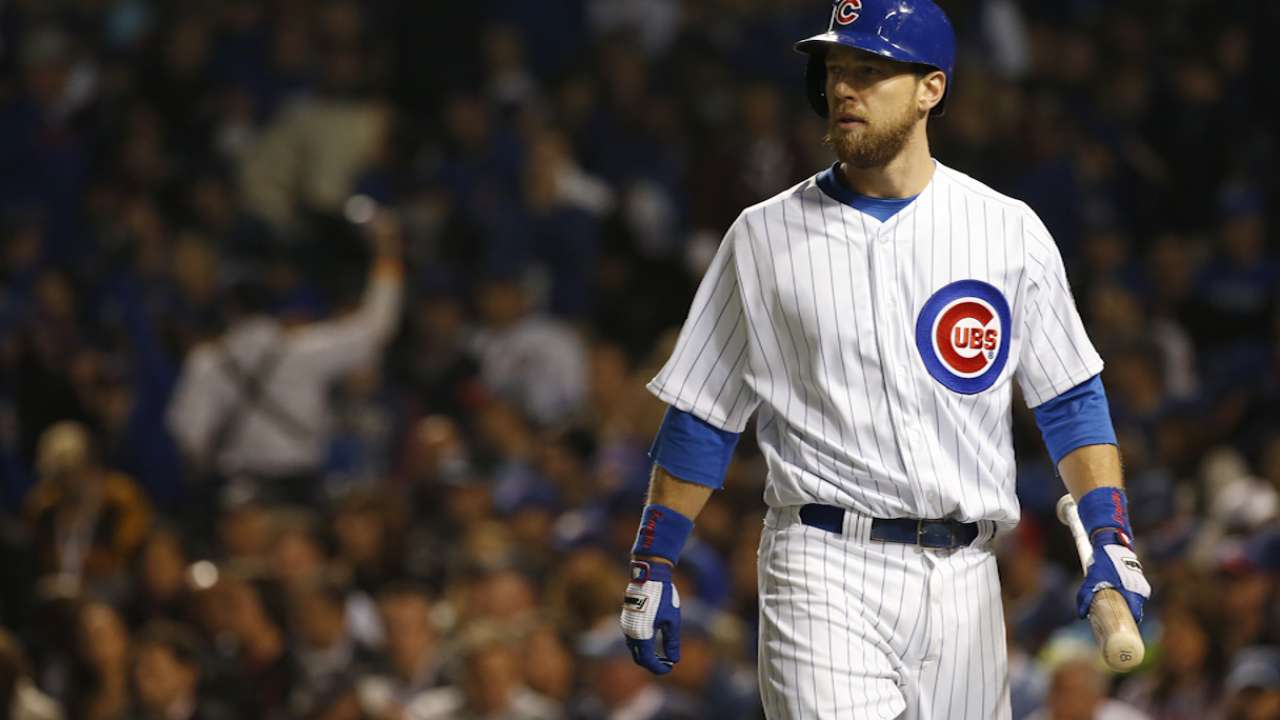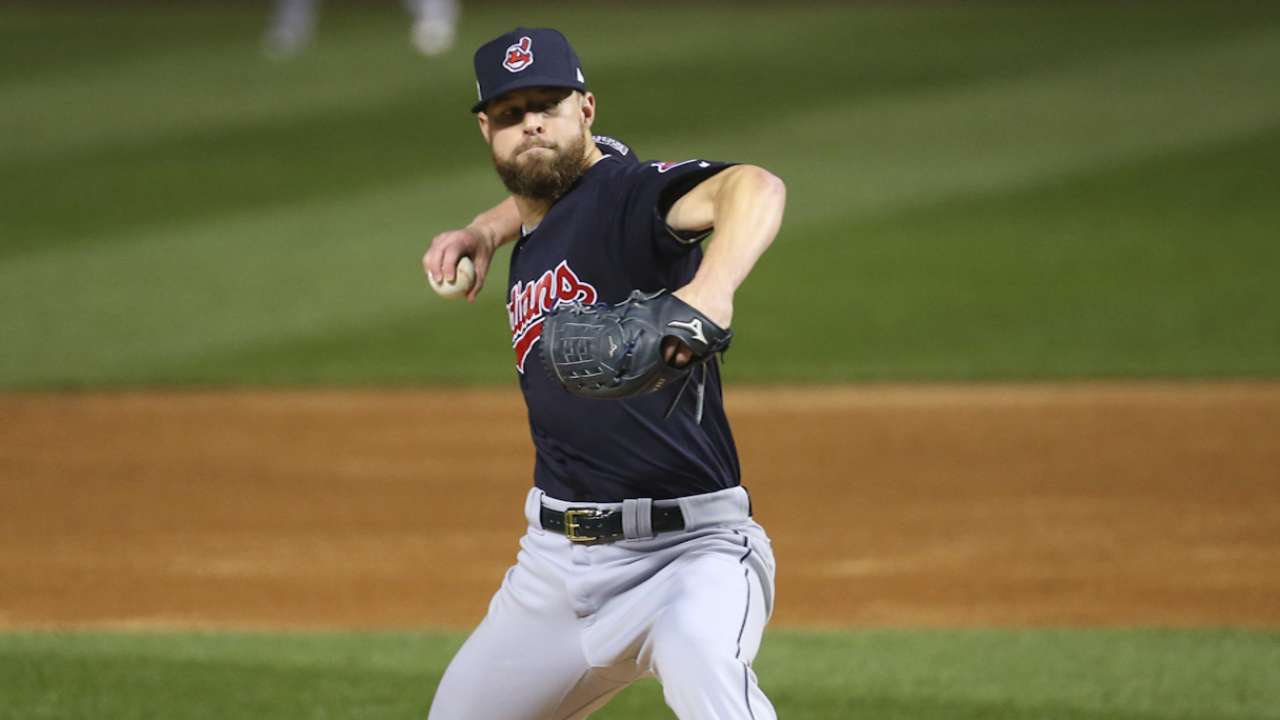 11:23 p.m. ET: Miller K's way to record books
With two strikeouts in the eighth inning of Game 4 of the World Series, Indians reliever Andrew Miller has the most strikeouts in a single postseason, with 29. Miller, who fanned Anthony Rizzo and Ben Zobrist for the final outs of the inning, surpassed Francisco Rodriguez, who compiled 28 strikeouts in the postseason for Anaheim in 2002.