Tribe workhorse Miller available for Game 5
Dominant lefty sets another record, allows first career postseason run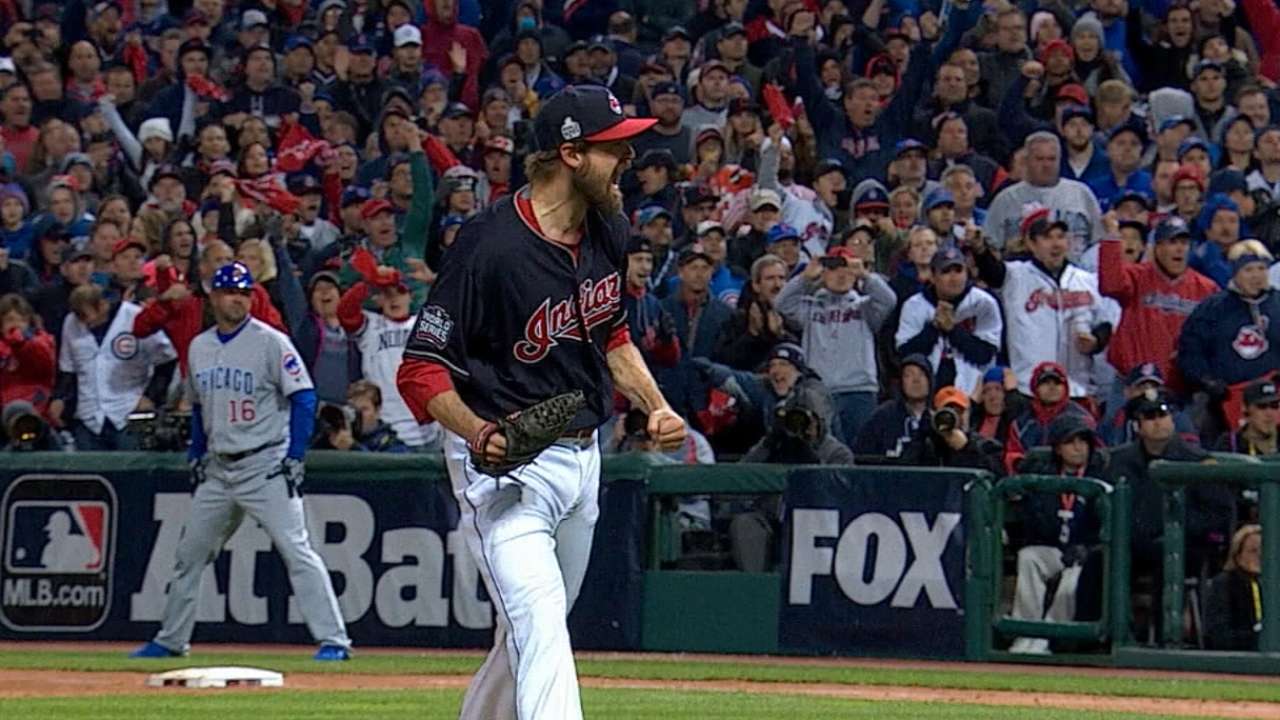 CHICAGO -- The Indians were well on their way to a 7-2 win over the Cubs in Game 4 of the World Series on Saturday night -- Jason Kipnis had just hit a three-run homer to give Cleveland a six-run lead in the top of the seventh. The Tribe would have a commanding 3-1 lead, needing just one more victory to bring home the franchise's first championship since 1948.
And best of all, that meant that manager Terry Francona wouldn't have to use reliever Andrew Miller. He would have the dominant left-hander fully rested for a potential clinch in Game 5 on Sunday night at Wrigley Field.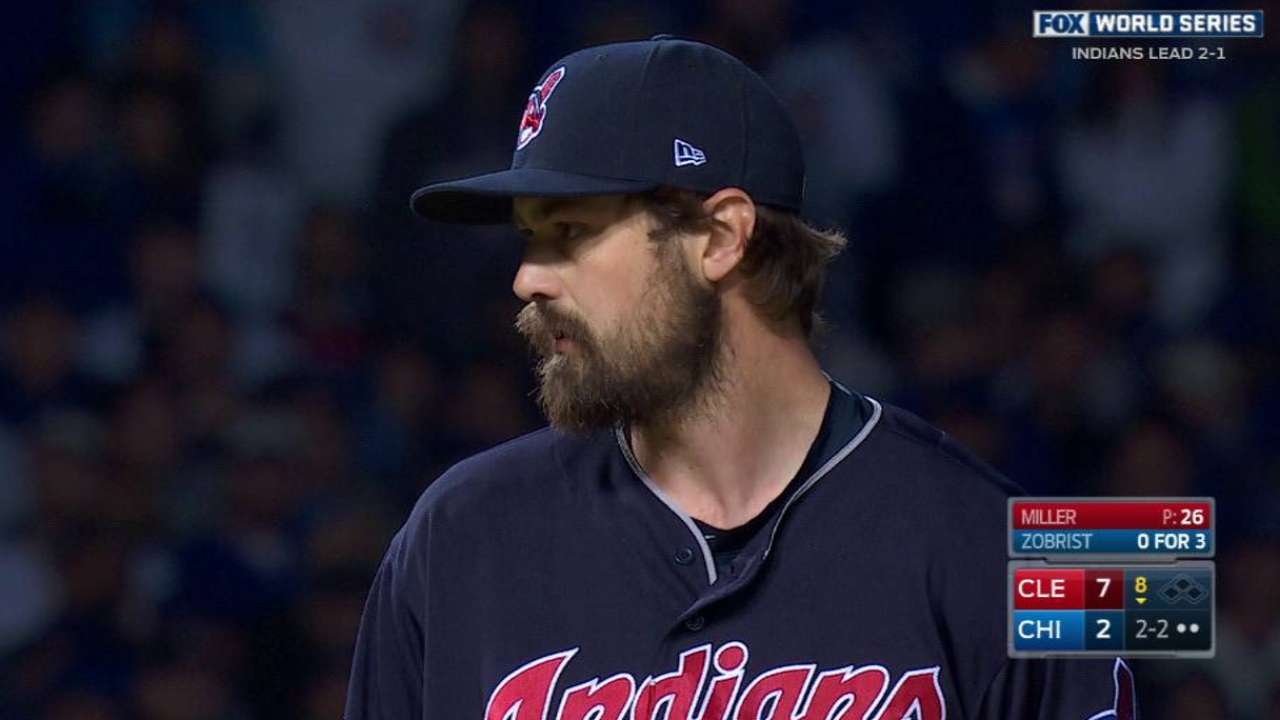 • Game 5: Tonight, 8 p.m. ET on FOX
And then Miller came out of the bullpen and pitched two innings.
Everything is relative, of course. Wins at this point of the season are precious, and Francona wasn't going to take any chances. Miller whiffed two, giving him 29 strikeouts this October, breaking the postseason record for most strikeouts by a reliever set by Francisco Rodriguez of the Angels (28) in 2002. And Miller was good with the decision.
• Shop for Indians World Series and AL champs gear
"I think at this point we know the games are important," Miller said. "We have a lot of confidence in the other guys. I feel like I went out there with a lot of confidence and was throwing strikes and filling up the strike zone. I wasn't shocked I had another inning."
Still, the Cubs are looking for any edge they can get right now. They ended Miller's postseason record of 16 shutout innings of relief when Dexter Fowler led off the eighth with a home run, which gives them some hope. So does the fact that if Miller pitches Sunday, it will be his third straight day of work.
"Absolutely," said Cubs third baseman Kris Bryant. "Anytime you see someone over the course of a couple days is good. I thought our at-bats off him were better. Obviously, we gave him an ERA. He's human now."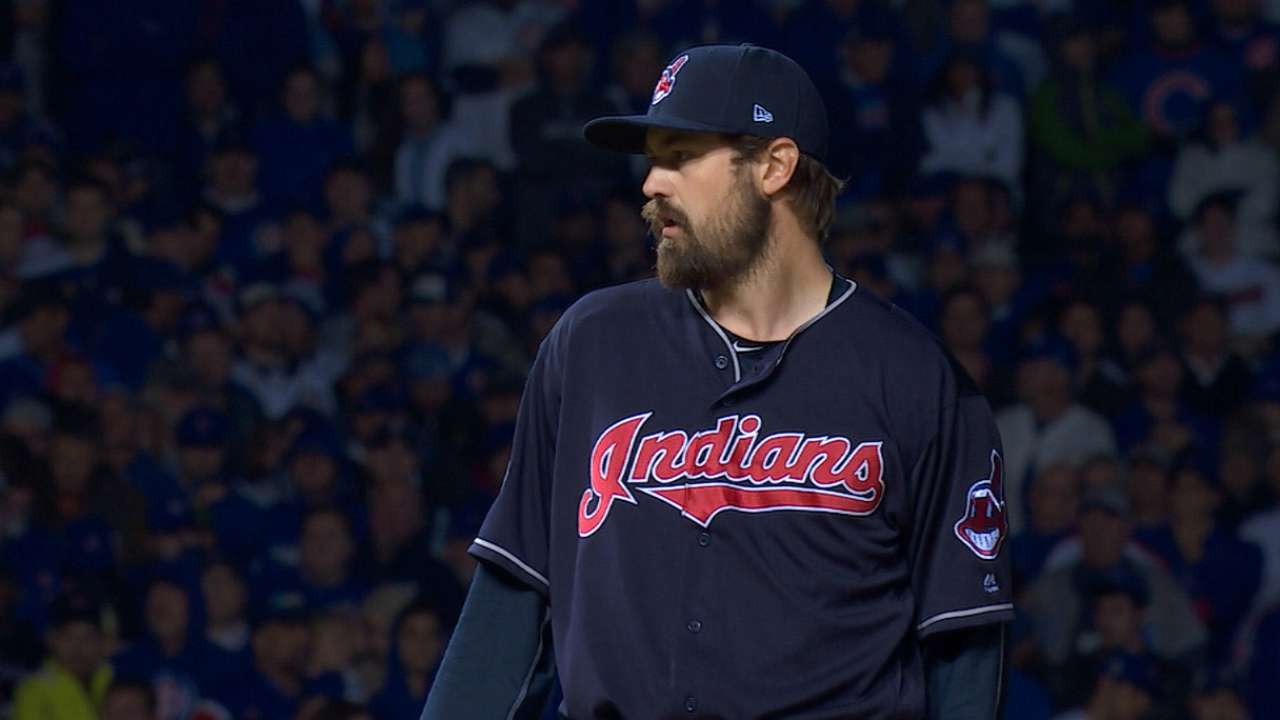 Miller admitted that there could be some impact if he's needed again Sunday night.
"I mean, certainly it's different than having pitched just one inning or not at all," he said. "But it's worth it. It's a win in the World Series."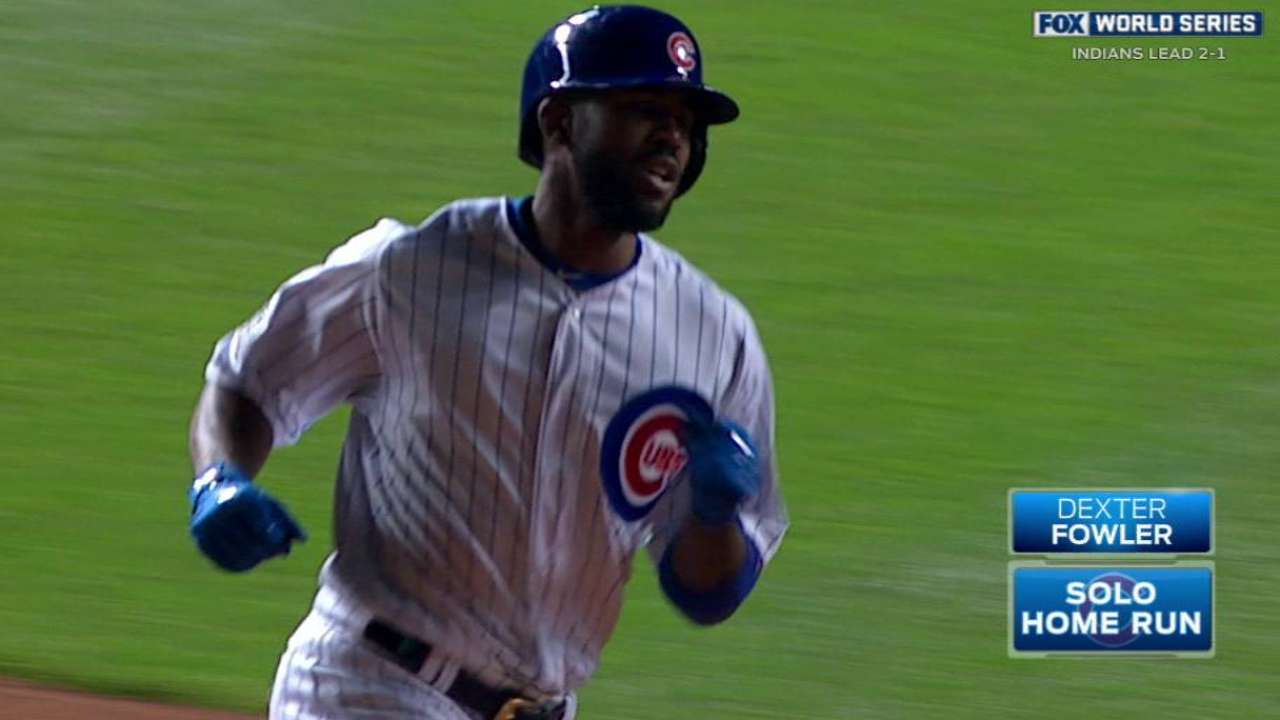 Francona said he still has confidence in any pitcher he might use in relief of starter Trevor Bauer. Including Miller.
"He'll be able to be used [Sunday]," the manager said. "We might flip-flop he and Cody [Allen]. Let Cody do some of what maybe Andrew's been doing. We'll see how the game's going. As good as Andrew is, there's a lot of other guys down there that have done a really good job."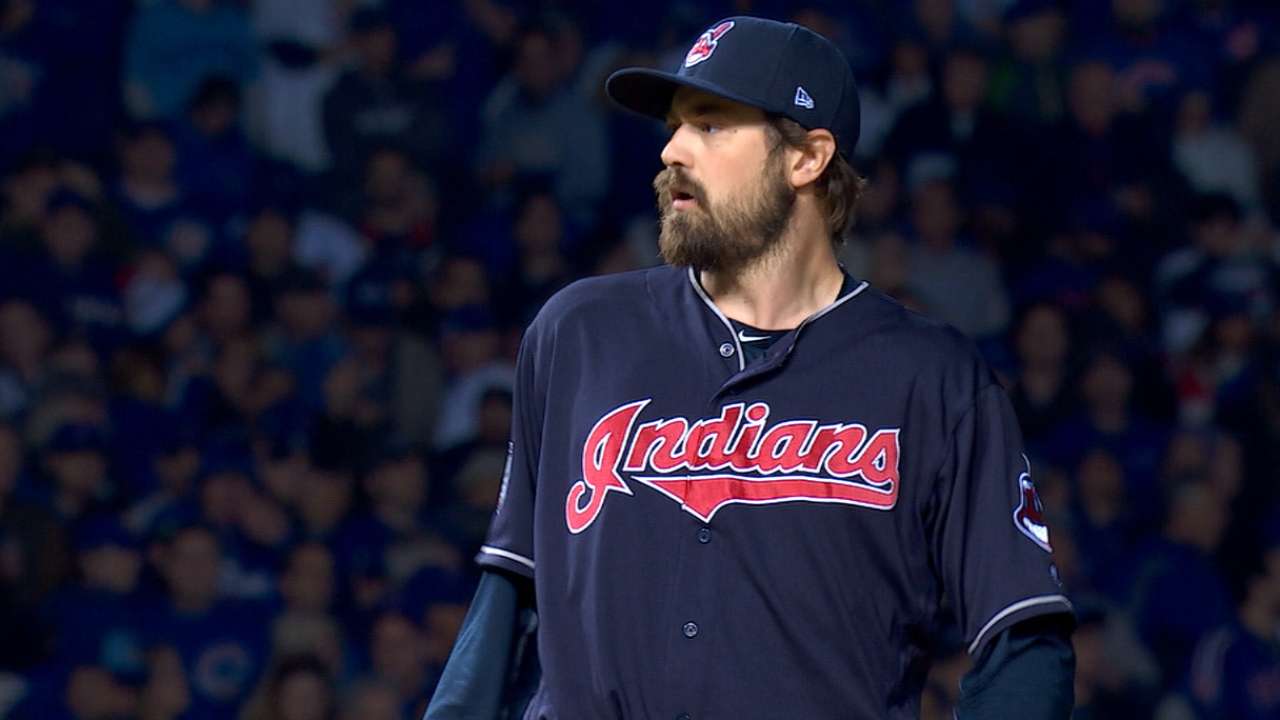 Cubs manager Joe Maddon made a similar point when asked if the fact that his team scored against Miller, along with the fact that Miller pitched on Saturday, could be an advantage going forward.
"Although [Bryan] Shaw and Allen were not used, so it's hard to get a lot of solace from that thought," Maddon said. "No, it's good that he did. I was checking that out while he was out there. He went 46 [pitches] a couple days ago, 17 [Friday], and I think almost 30 [Saturday] and still had great stuff. Dexter just worked a really, really good at-bat right there. So they're still firm down there.
"We've just got to grab a lead. We've got to grab a lead in the latter part of the game and avoid those guys with either being tied or them having a lead. That's what we have to do."
Paul Hagen is a reporter for MLB.com. This story was not subject to the approval of Major League Baseball or its clubs.