Gallo reportedly injures left hamstring
Rangers infielder playing in Venezuelan Winter League
Joey Gallo injured his left hamstring and could miss the next two weeks of play in the Venezuelan Winter League, according to a report from the Fort Worth Star-Telegram.
The Rangers' former top prospect, who is expected to compete for the Opening Day spot at first base, reportedly sustained the injury running to first during his first at-bat in Thursday's game for Navegantes del Magallanes. He's 2-for-7 with a homer, four walks, five runs and five RBIs through three games in the VWL.
Gallo went 1-for-25 with two runs scored at the big league level this year, joining the club full-time when rosters expanded in September. According to the report, he could return to Texas for further evaluation on the hamstring.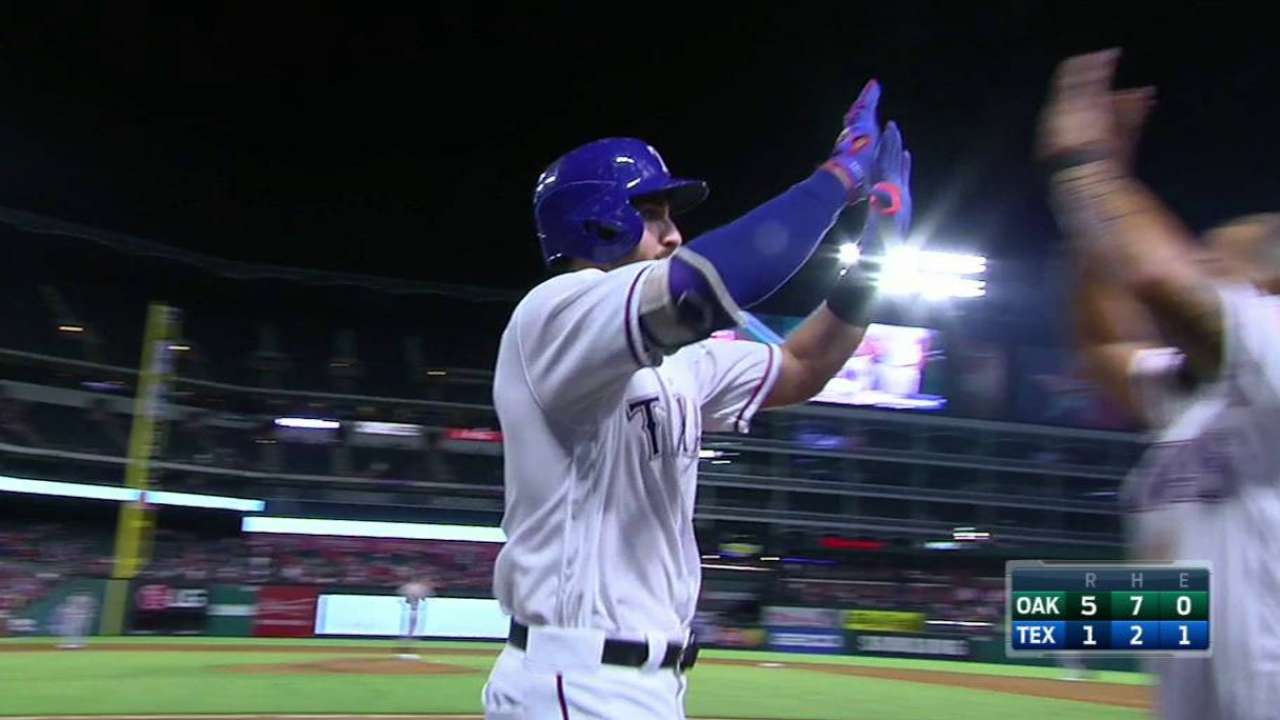 The 22-year-old will likely compete for the starting first-base job this spring with Ryan Rua if the club does not re-sign Mitch Moreland.
Daniel Kramer is a reporter for MLB.com. This story was not subject to the approval of Major League Baseball or its clubs.