Game 4 starter Lackey used to postseason pressure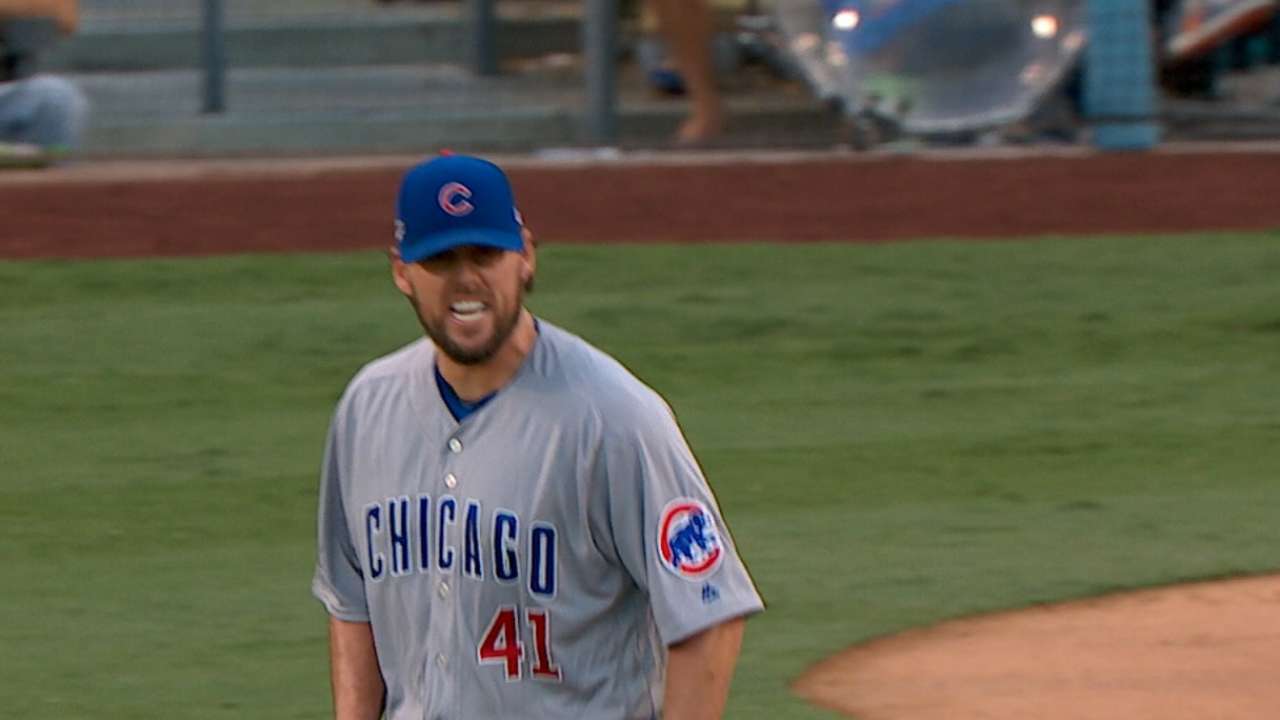 CHICAGO -- John Lackey has heard stories from friends who played for the Red Sox in 2004, when they delivered Boston its first World Series championship since 1918. The parallels helped convince him to sign with Chicago as a free agent this offseason, to help win a championship with the Cubs.
Lackey will get his opportunity to contribute when he starts Game 4 of the World Series on Saturday night at Wrigley Field against Corey Kluber and the Indians. The Cubs are trailing two games to one after a 1-0 loss in Game 3 on Friday night, making Lackey's start even more critical. Chicago does not want to fall into a 3-1 hole, because only six of the 46 teams that have fallen behind 3-1 have come back to win the World Series.
• Game 4: Tonight, 7:30 p.m. ET air time | 8 ET game time on FOX
"This is why you play the game," Lackey said. "This is why I'm still playing at this stage of my career at this age. I'm trying to win championships and trying to be a part of something special."
• Shop for Cubs World Series and NL champs gear
The Cubs have not needed Lackey much this postseason considering he is their fourth starter and they have been able to end series early. He has thrown eight innings in two starts, but has allowed five runs with seven strikeouts and five walks. That has meant extra bullpen sessions to keep himself sharp. Cubs manager Joe Maddon pointed to the fact that Lackey's velocity has stayed consistent as a reason he is not concerned about the long layoff.
"There is a certain amount of rust element involved having so much rest; however, I have a lot of faith in John, and I know he's going to be ready to play and pitch," Maddon said Friday. "Again, I never worry about him, man. He's been there, done that, and I know he'll be ready for tomorrow."
The Cubs signed Lackey because he has been there and done that. He brings playoff experience and a veteran presence to a team with so much youth experiencing this stage for the first time.
Lackey pitched in the World Series as a rookie as well, including winning Game 7 in 2002 with the Angels. And although he has had a wealth of postseason experience since then -- 25 games and 22 starts -- that gave him the confidence to know he could have success pitching on the biggest stages.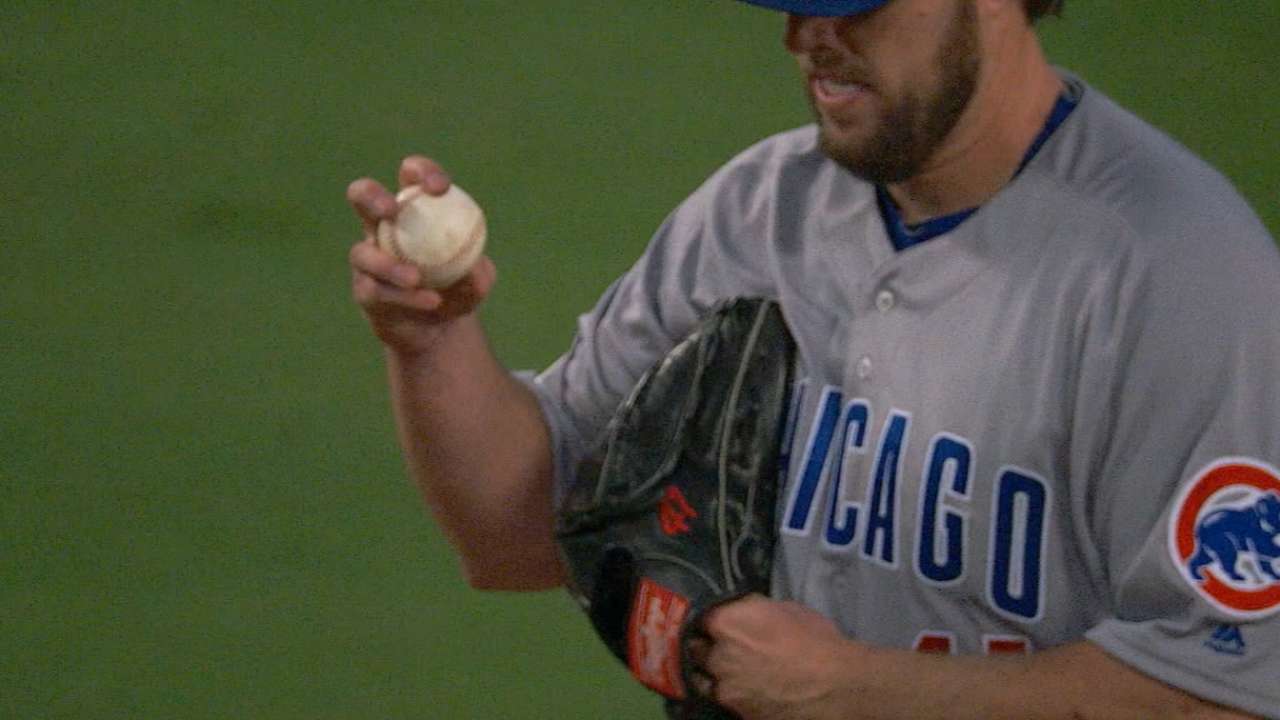 "Once you've done it, you know you can do it," he said. "There's a lot of guys this time of year that are hoping to do it, but once you've actually done it before, I guess it makes it a little bit easier. No matter what happens, nobody can say, 'I can't win the big one.' So that's kind of comforting."
Jamal Collier has been a reporter for MLB.com since 2014. Follow him on Twitter at @jamalcollier. This story was not subject to the approval of Major League Baseball or its clubs.