Tribe fans watch, celebrate at Progressive Field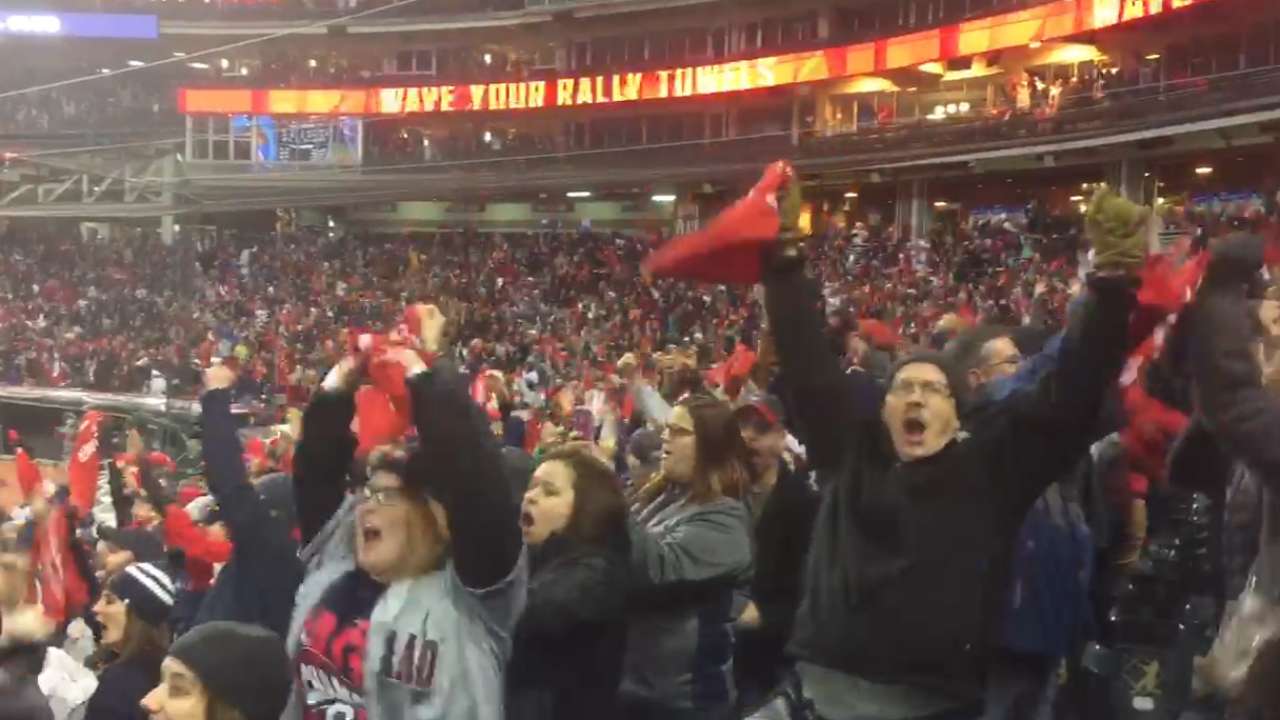 CLEVELAND -- More than 20,000 Indians fans gathered at Progressive Field on Friday night for a World Series watch party on the video board in left field. The Indians treated those fans to a 1-0 victory over the Cubs, some 350 miles away in the first Fall Classic game played at Wrigley Field since 1945.
Chants of "Let's Go Tribe" and "Cleveland Rocks" echoed throughout a raucous Progressive Field as fans watched the Indians take a 2-1 lead in the best-of-seven Series.
• World Series Game 4: Tonight, 7:30 p.m. ET air time | 8 ET game time on FOX
"We were extremely nervous, man," said North Olmsted native Todd McDevitt, who sweated out the ending at Progressive Field. "You couldn't ask for anything better. Any time you get a whole bunch of Cleveland fans here, opening up the stadium, it's a no-brainer."
Make no mistake; there was a super-charged atmosphere in and around Wrigley Field in the build-up to this historic event. However four Indians pitchers, led by starter Josh Tomlin, silenced the Cubs' bats (yielding just five hits) and, effectively, the crowd at the Friendly Confines.
• Shop for Indians World Series and AL champs gear
Neither team made much noise with their bats until the seventh inning, when the Indians took the lead on Coco Crisp's RBI single -- drawing the loudest applause at the Progressive Field party save for the final out, which was secured only after the Cubs had advanced the potential winning run into scoring position, putting a late charge into the Wrigley Field crowd of 41,703.
With temperatures in the 50s for most of the game, Indians fans at Progressive Field filled the entire lower bowl and parts of the upper deck.
"I couldn't get tickets for the first couple games at home," Massillon native Bob Schmidt said. "But this is so cool to be here."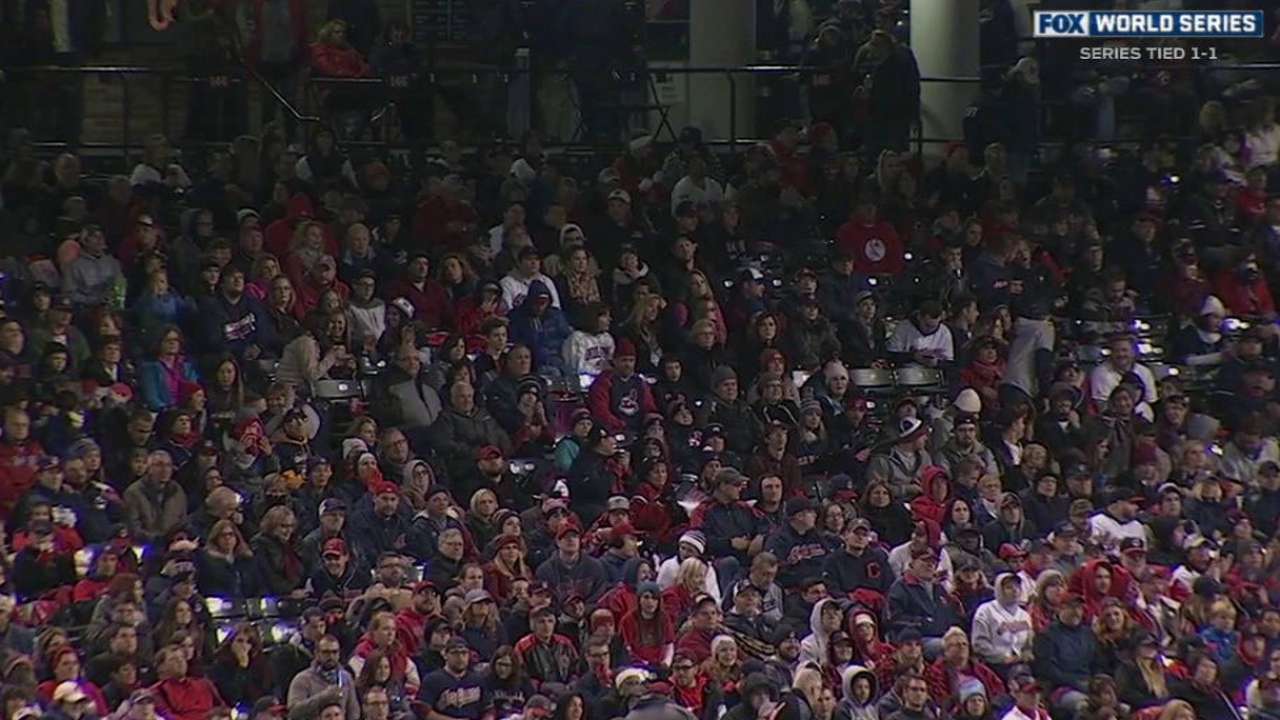 Meanwhile, for Cubs fans at Wrigley, in-game cheering opportunities were limited and nervous energy was pervasive for those who watched as their team was shut out for the fourth time this postseason.
"It was extremely special just to be here tonight," said lifelong Cubs fans Kevin Callahan, who sat in stunned silence in Wrigley's upper deck well after the game had ended. "We didn't have much to cheer about tonight, but it's still a night some of us thought we'd never see and none of us will ever forget. We'll get our swagger back [in Game 4]."
The Indians also will host watch parties for Games 4 and 5. Proceeds benefit MLB and Indians charities.
Ben Weinrib is a reporter for MLB.com. This story was not subject to the approval of Major League Baseball or its clubs.