Inbox: Will Bucs trade McCutchen this offseason?
Beat reporter Adam Berry answers questions from Pirates fans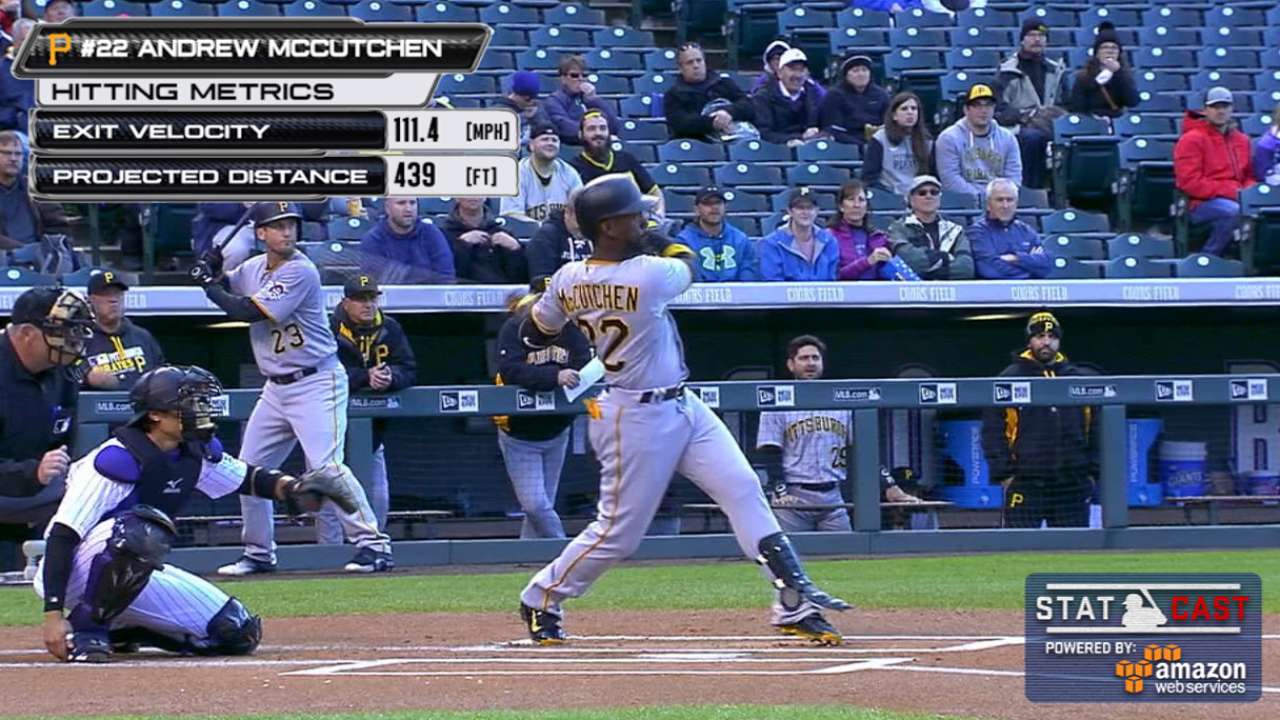 How likely is it that Andrew McCutchen gets traded? We have all heard the rumors, but how likely is it that it is going to happen?
--Andrew B., Peoria, Ill.
We've covered Andrew McCutchen's offensive struggles and his stunningly poor defensive metrics. So, what comes next for Cutch?
Here's how Pirates general manager Neal Huntington responded when asked about trading McCutchen before the last game of the season.
"It's fair to say that we're going to continue to explore how we get this club back into a postseason hunt," Huntington said. "If there's a significant move that we think gives us a better chance to get back into the postseason in '17 and, ideally, '18 and beyond, then it's something that we'll be open to. But there is a very good core in place. If we supplement it, we should be in a very good spot."
• Submit a question to the Pirates Inbox
Theoretically, the Pirates could withstand dealing McCutchen. Starling Marte can play center field, Josh Bell's bat should help offset the offensive loss, and top outfield prospect Austin Meadows is in Triple-A. But ultimately, it comes back to this: Will whatever they'd get in return - players, prospects, financial flexibility - help improve their postseason odds in 2017-18 more than McCutchen?
It's difficult to say, because it depends on which McCutchen they'll get. Will he be the superstar who averaged 6.8 WAR from 2011-14, the star worth 4.9 WAR in '15 or the league-average hitter with poor defensive numbers who struggled in '16? The answer is unclear, but it has a huge impact on his value to the Pirates and potentially on the trade market.
Unless another club is even more willing to bet on McCutchen returning to form, it simply feels like the Pirates would be selling low right now on their franchise player. Given that uncertainty, I believe a trade this offseason is unlikely.
@adamdberry Forecast for opening day rotation? Who will start at 1B? What are your non-baseball hobbies?

— Sam Dobrotka (@GoDobrotka) October 27, 2016
Let's stick with the Pirates questions and start at first base.
On Opening Day, it should be either John Jaso or David Freese -- depending on whether the Red Sox start right-hander Rick Porcello or lefty David Price -- because the Pirates will have the luxury of a designated hitter (Bell) at Fenway Park. Overall, I think Bell will wind up getting a majority of the starts at first base, with Jaso and Freese moving around and backing him up.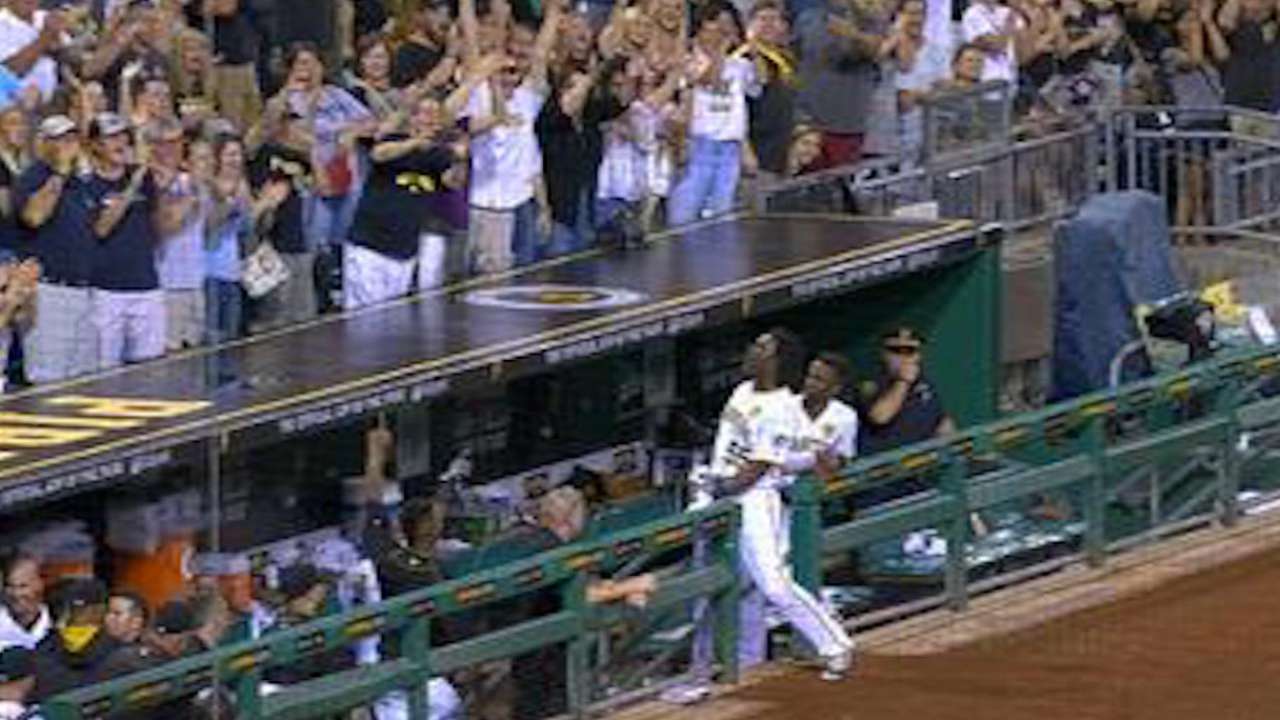 As for the rotation, start with Gerrit Cole and Jameson Taillon in the front and Chad Kuhl at the back end. All signs point to one of the two open spots going to an external addition - a free agent, like Ivan Nova, or a trade acquisition. Keep in mind the Bucs were in on some young starters at the Trade Deadline, but the asking price (two of their top five nearly MLB-ready prospects) was understandably too much for their liking.
That leaves Tyler Glasnow, Drew Hutchison, Trevor Williams and Steven Brault for the final spot, and I wouldn't be surprised if no-longer-rehabbing prospect Nick Kingham joins the fray later in the season. Don't rule out Hutchison; he has Major League experience, and the Pirates gave up a lot to get him and unload Francisco Liriano's contract. Glasnow has the highest upside, so I'd say he has the best shot if he shows up well in Spring Training.
@adamdberry With the way he faded this season, does Jaso need to be in better shape for '17? Likely departure of SRod? Joyce?

— OffseasonBlister (@OffseasonBliste) October 27, 2016
I disagree with the thesis here, because Jaso's best months were August (.314/.455/.514 slash line) and September/October (.302/.383/.604). You raise an interesting point, but it's less about the 33-year-old's physical fitness than his history.
Jaso started fewer games in August (10) and September/October (14) than any of the season's first four months, but he finished with a career high in games played (132) and plate appearances (432). Jaso played in 70 of the Pirates' first 82 games -- as many as he played all year in 2013 and '15.
Huntington has hinted that Jaso may have faded in June and July because of his heavy workload, which is why he actually improved as a part-time player. Remember his cycle at PNC Park on Sept. 28? His legs looked fresh then.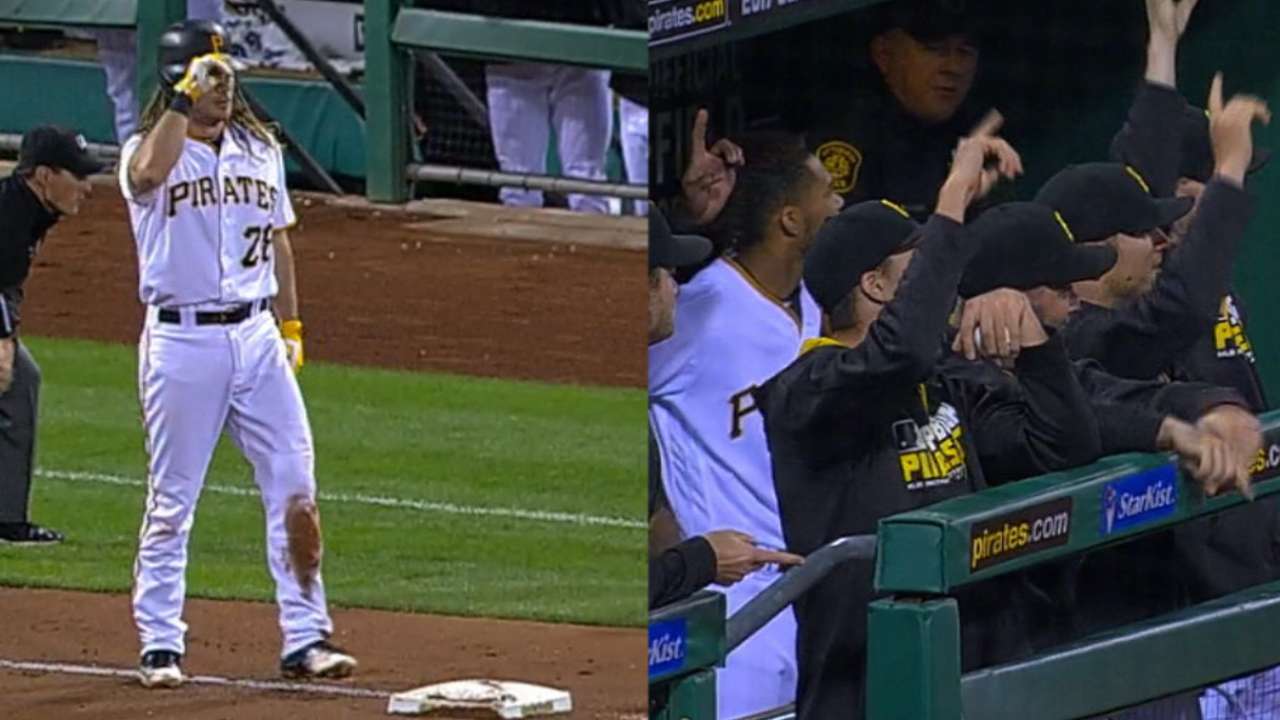 In other words, the ideal role for Jaso may be the one he played down the stretch. That's why this corner-utility-man idea is intriguing, because it allows the Pirates to utilize Jaso often without wearing him out.
As for Sean Rodriguez and Matt Joyce, both likely played their way to bigger roles -- and bigger contracts -- than the Pirates would be able to offer them to come off the bench next season.
@adamdberry What do you think happens with the saga of Jeff Locke? Where does he end up? The Pen? Rotation? Not a Pirate?

— Daniel (@Dpolice4) October 27, 2016
Well, Jeff Locke doesn't even know for sure.
It's hard to see him starting for the Pirates in 2017, considering he was bumped to the bullpen this year and never found his way back. He's projected by mlbtraderumors.com to make $4.2 million next season. Will the Pirates spend that on a long reliever/spot starter when they have several young pitchers (like Brault and Williams) who could fill that role?
A change of scenery, through either a trade or non-tender, seems like the most logical and mutually beneficial outcome. Locke could earn a rotation spot elsewhere, and the Pirates could put that salary toward filling a different need, like a mid-rotation starter or another setup reliever.
Adam Berry has covered the Pirates for MLB.com since 2015. Follow him on Twitter at @adamdberry. This story was not subject to the approval of Major League Baseball or its clubs.