Youth will be served when Padres open 2017
Hedges, Renfroe, Perdomo could be in lineup vs. Dodgers on April 3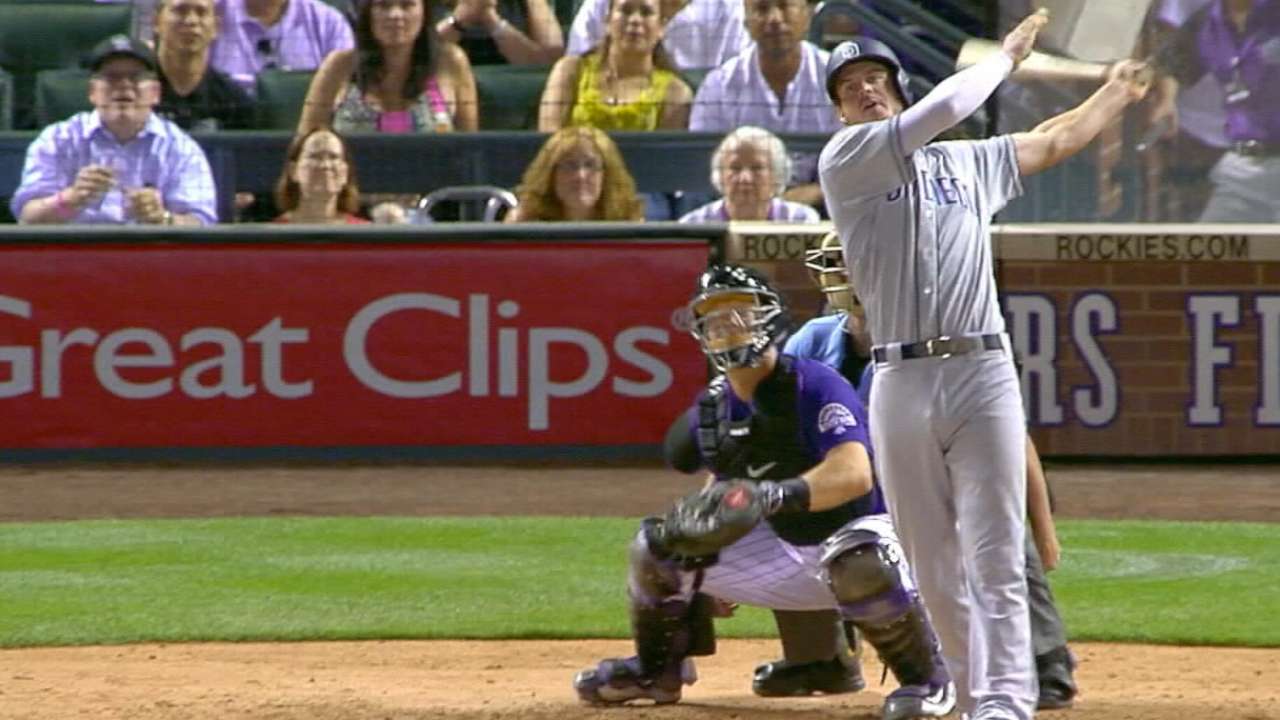 SAN DIEGO -- Even with an unpredictable offseason on the horizon for the Padres, it's never too early to look ahead to Opening Day.
For now, this much is clear: The youth movement will be on full display. San Diego completely overhauled its roster in 2016, getting younger and building for the future.
Gone are James Shields, Melvin Upton Jr., Matt Kemp and Andrew Cashner. And their departures have cleared room for youngsters like Luis Perdomo and Hunter Renfroe.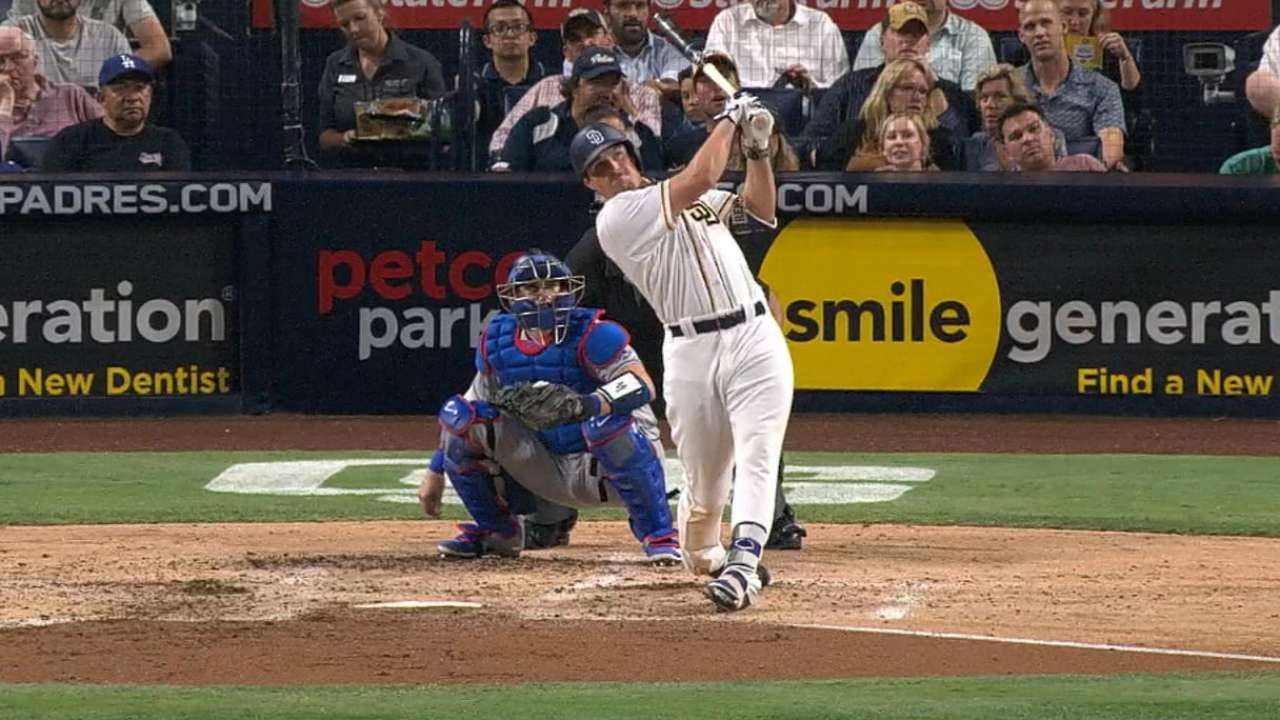 With that in mind, here's an early look ahead to Opening Day 2017, slated for April 3 in Los Angeles.
OPPONENT: DODGERS
For the fourth consecutive season, the Padres will open with the Dodgers, and this time, they'll travel up Interstate 5 after being shut out by Los Angeles, 15-0, on Opening Day 2016.
There's little doubt as to who will get the ball for the Dodgers. Ace Clayton Kershaw has started their past six openers, and if he's healthy entering the 2017 season, he'll make it seven in a row.
Kershaw and the Dodgers are coming off a fourth consecutive division title, and they have pieces in place to make a run at a fifth. But they have a number of question marks, as well, with third baseman Justin Turner and closer Kenley Jansen entering free agency.
OPENING DAY STARTER
Tyson Ross underwent thoracic outlet syndrome surgery on Oct. 13 -- a procedure which has a recovery time of 4-to-6 months. The Padres are hopeful their ace will be back for Opening Day, but they're certainly going to proceed with caution. After all, Ross started on Opening Day 2016, before missing the remainder of the year with right-shoulder inflammation.
If Ross isn't available, Colin Rea is an option, but his status for 2017 is also in question, as he recovers from a partially torn UCL. Perdomo and Christian Friedrich finished strong in '16, while the Padres figure to add at least a couple starting pitchers through free agency.
Should Perdomo, 23, get the nod -- and he's arguably the likeliest among healthy Padres pitchers -- he'd be the youngest Opening Day starter for the Friars since Clay Kirby in 1972.
OPENING DAY LINEUP
The Padres have made it clear that seven starting spots are up for grabs, with only Wil Myers and Yangervis Solarte having secured jobs for 2017. Here's a glance at what that Opening Day lineup might look like (using only players on the current roster):
1. Travis Jankowski, CF
2. Wil Myers, 1B
3. Yangervis Solarte, 3B
4. Hunter Renfroe, RF
5. Ryan Schimpf, 2B
6. Austin Hedges, C
7. Alex Dickerson, LF
8. Luis Sardinas, SS
9. Luis Perdomo, P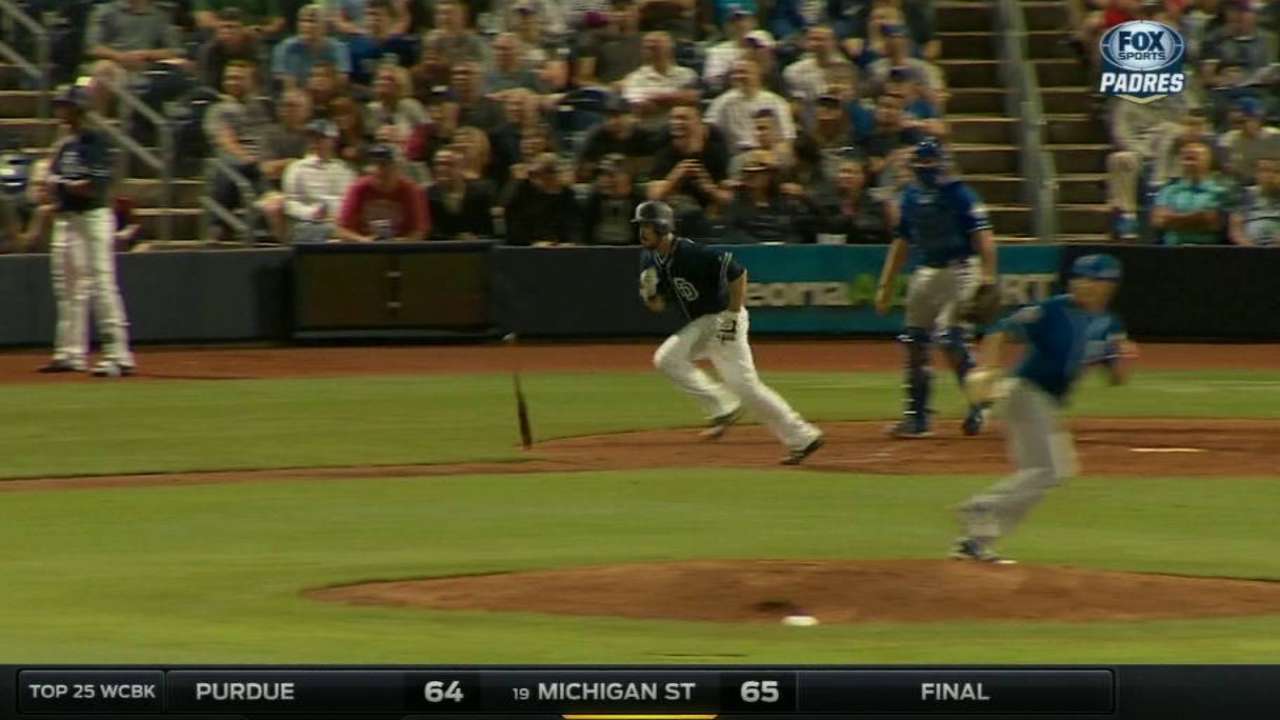 In all likelihood, the Padres will bring another outfielder on board during the offseason -- potentially Jon Jay, who would return as a pivotal veteran presence. (The club might then decide that top hitting prospect Manuel Margot needs further seasoning in the Minors, before calling him up midseason -- a move that would earn the Padres an extra year of team control with Margot.)
THREE REASONS TO BE EXCITED
• The Padres are likely to hand the keys to Hedges behind the plate
• Renfroe will finally get his opportunity to shine
• Whether he starts the opener or not, Perdomo is poised to build on his rookie campaign
AJ Cassavell covers the Padres for MLB.com. Follow him on Twitter @ajcassavell. This story was not subject to the approval of Major League Baseball or its clubs.