Before Game 3: IRL (8 ET tonight, FOX)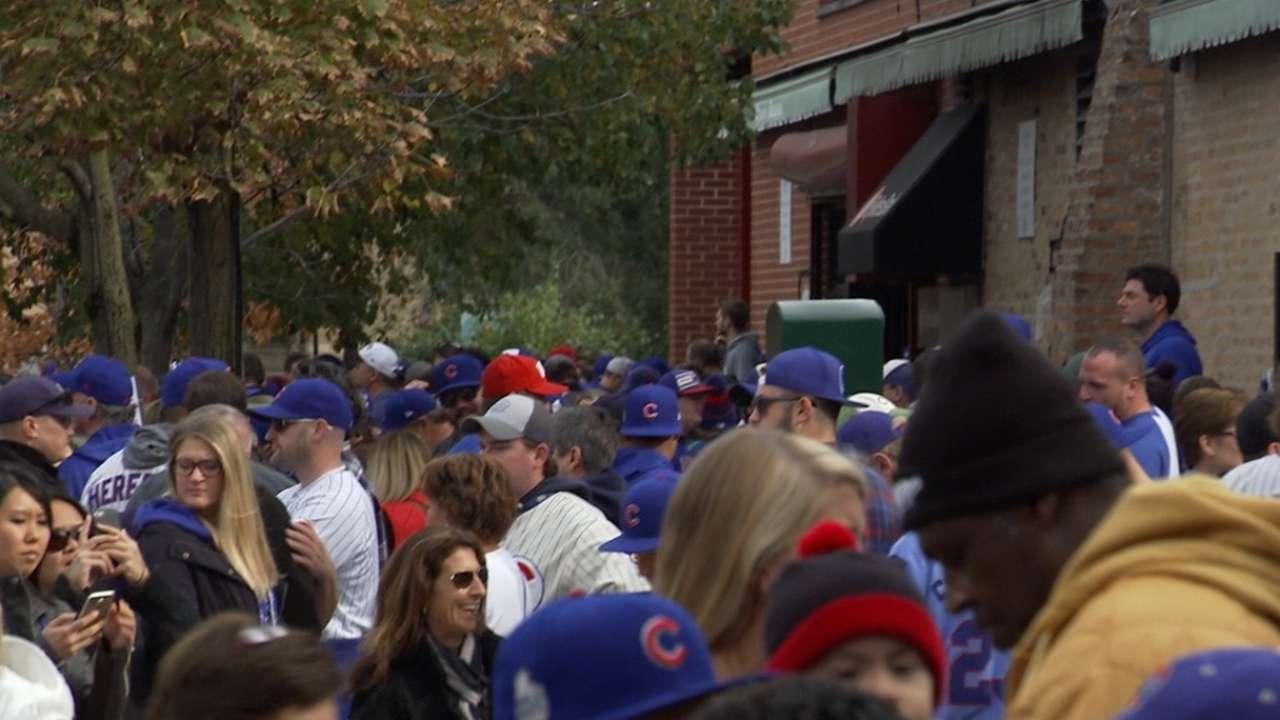 The World Series shifts to Chicago for Game 3 tonight (7:30 p.m. ET air time /8 ET game time on FOX) with the series tied at 1 after the Cubs topped the Indians, 5-1, in Game 2 in Cleveland.
There's World Series fever everywhere you look in Chicago as Wrigley Field prepares to host its first Fall Classic game since Oct. 10, 1945.
• World Series gear: Cubs | Indians
We're on the scene as Chicago gears up for Game 3:
06:44 p.m. ET: View from the bleachers
Fans find their seats as the sun sets and excitement builds for the first pitch of Game 3.
05:53 p.m. ET: Fan-valanche
Fans stroll the streets in Wrigleyville, which has been crowded since early this morning, and make their way toward the stadium for Game 3.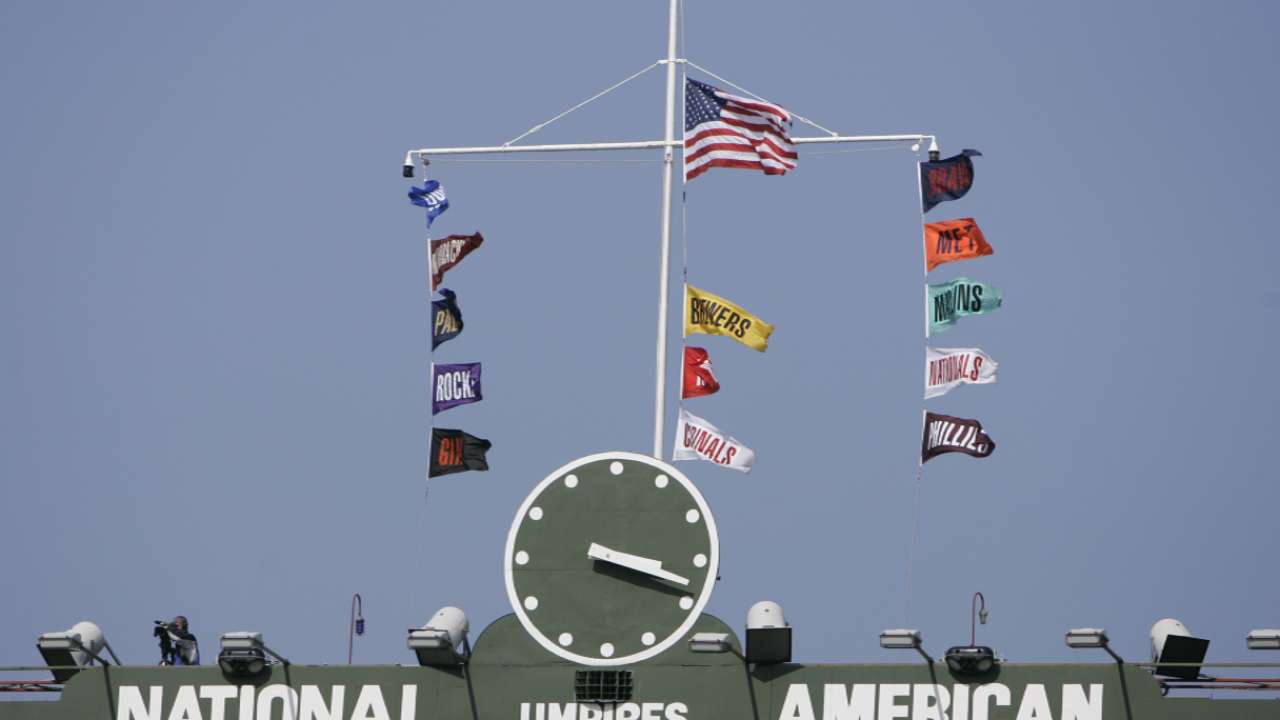 05:15 p.m. ET: We miss Mr. Cub
Cubs fans Kyle Laskie, Brian Leman and David Leman pay their respects at Hall of Famer Ernie Banks' gravesite before Game 3.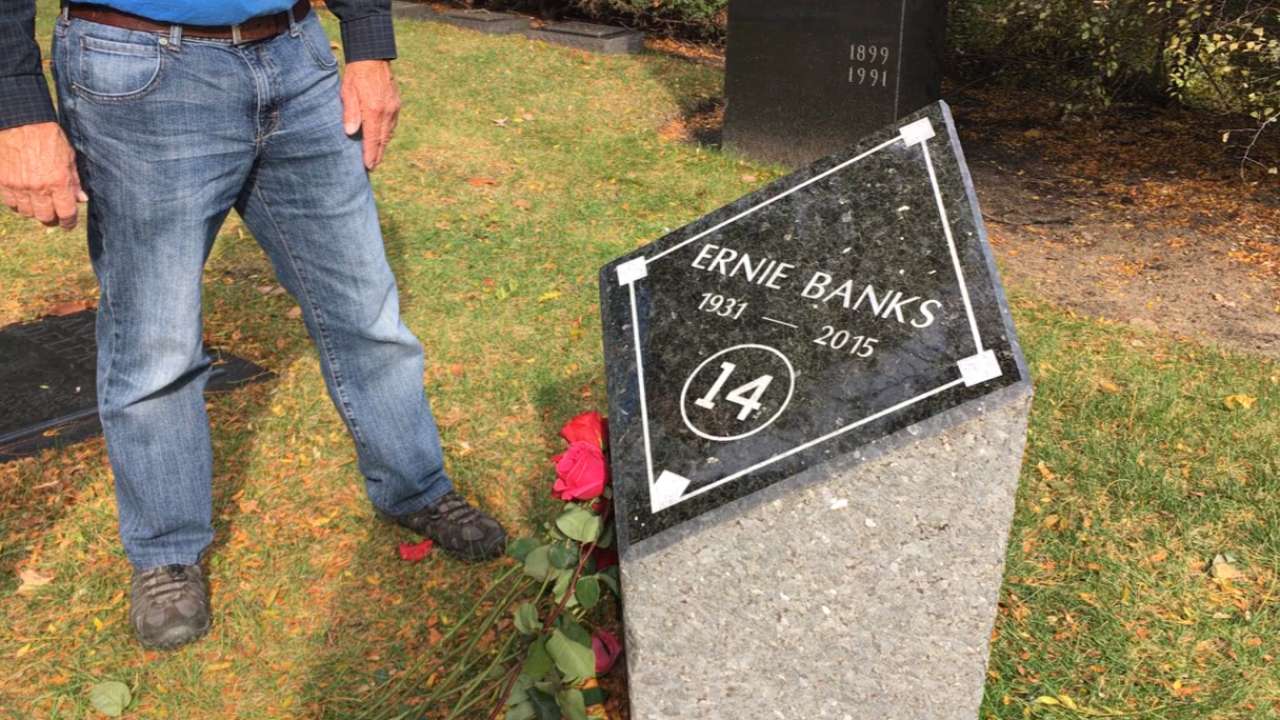 04:56 p.m. ET: A fine line
Cubs fans line up before the gates open at Wrigley, eager to experience the World Series atmosphere.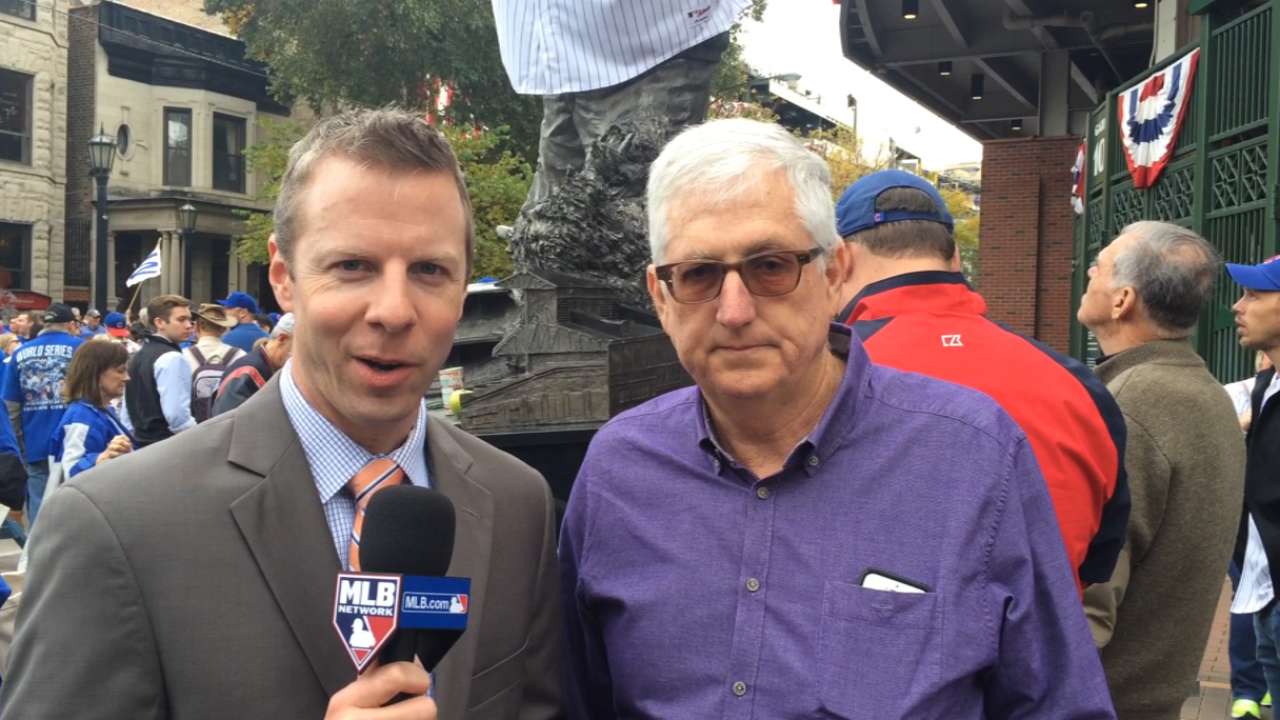 04:43 p.m. ET: Ole!
Two luchador-masked Cubs fans turn out in support of Kyle Schwarber and the North Siders.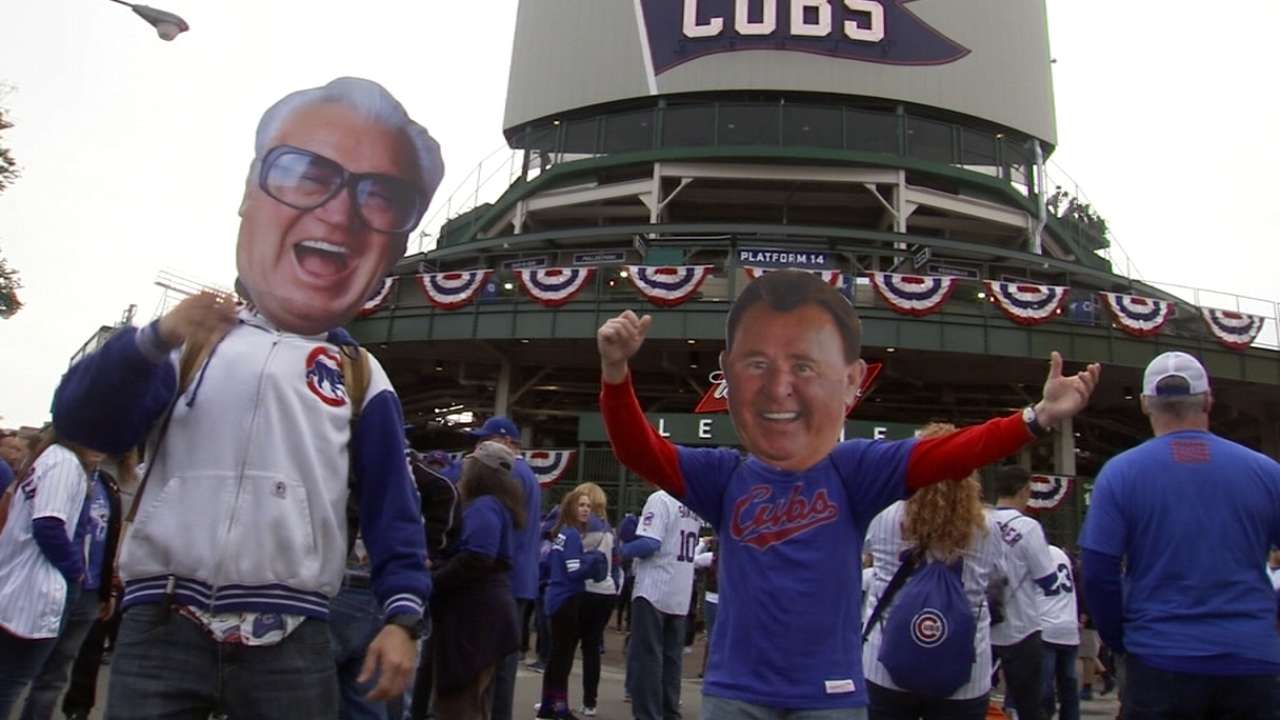 04:34 p.m. ET: Burning rubber with a Cubbie in tow
The crowd gets a kick out of a fan's bodacious ride at the corner of Clark and Addison outside Wrigley Field.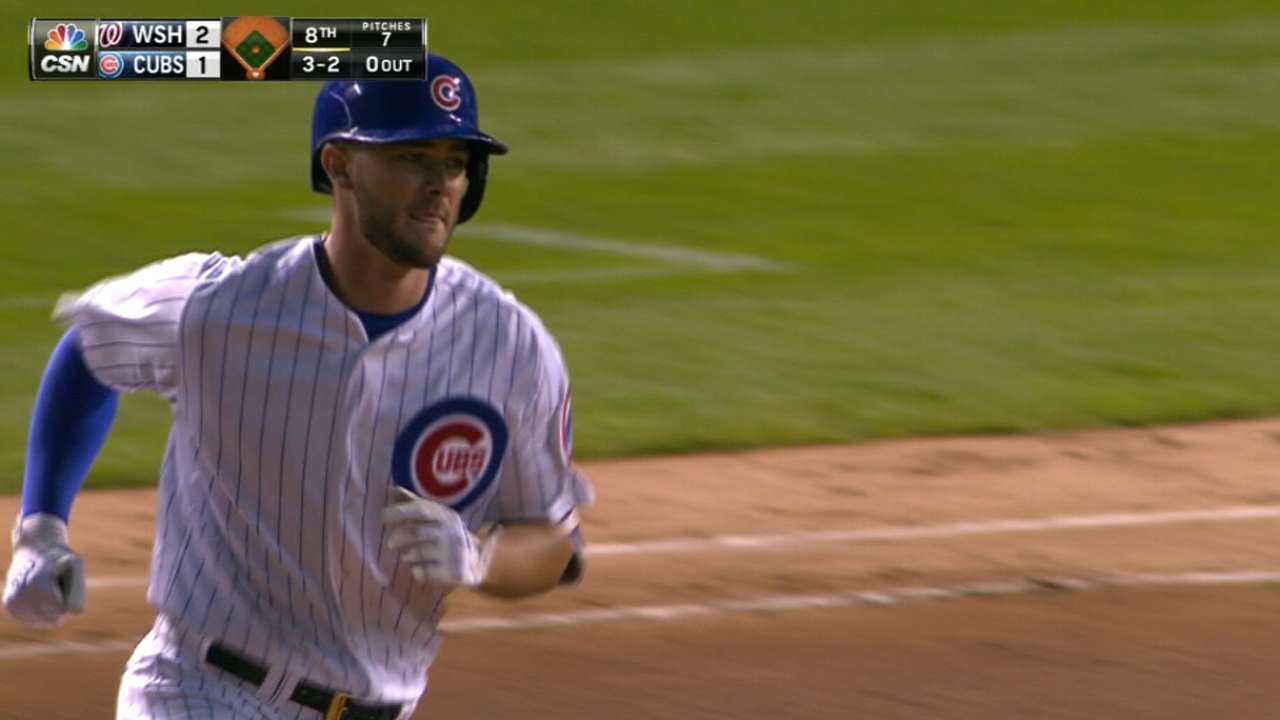 04:24 p.m. ET: Jenny's ready
Actress, Cubs fan and Illinois native Jenny McCarthy made sure to get to Wrigley Field early before Game 3.
03:51 p.m. ET: I moustache you a question
A fan hopes dressing as Theodore Roosevelt, who was President of the United States when the Cubs last won the World Series in 1908, will provide the right mojo for a Chicago win in Game 3.
03:45 p.m. ET: Theo for president
Cubs president of baseball operations Theo Epstein poses for pictures with fans before Game 3 of the World Series.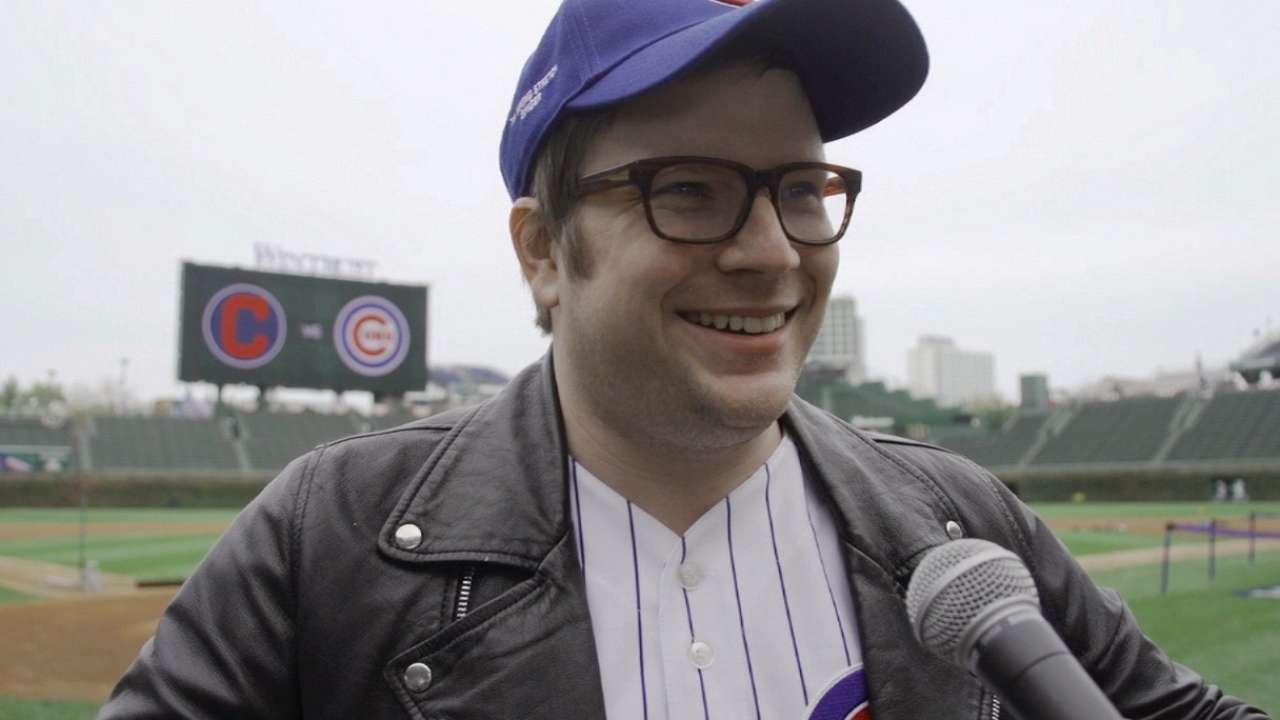 03:34 p.m. ET: Superfan
Cubs fan "W-Man" cheers on his team as the crowd waits for the gates to open outside Wrigley Field.
03:13 p.m. ET: Sweet street art
A street art vendor in Wrigleyville displays impressive depictions of Wrigley Field.
03:07 p.m. ET: All set
The set for FOX's pregame and postgame shows is ready for an historic night.
03:04 p.m. ET: Feel the Illi-noise
The excitement in Wrigleyville is palpable as crowds gather before Game 3.
2:37 p.m. ET: One more Chance
A fan dressed as the ghost of Hall of Famer and 1908 World Series champion Frank Chance and his dog, Winter, pose with another fan outside Wrigley Field. According to this spooky spectre, the ghosts of that '08 club won't rest until the Cubs win the World Series again.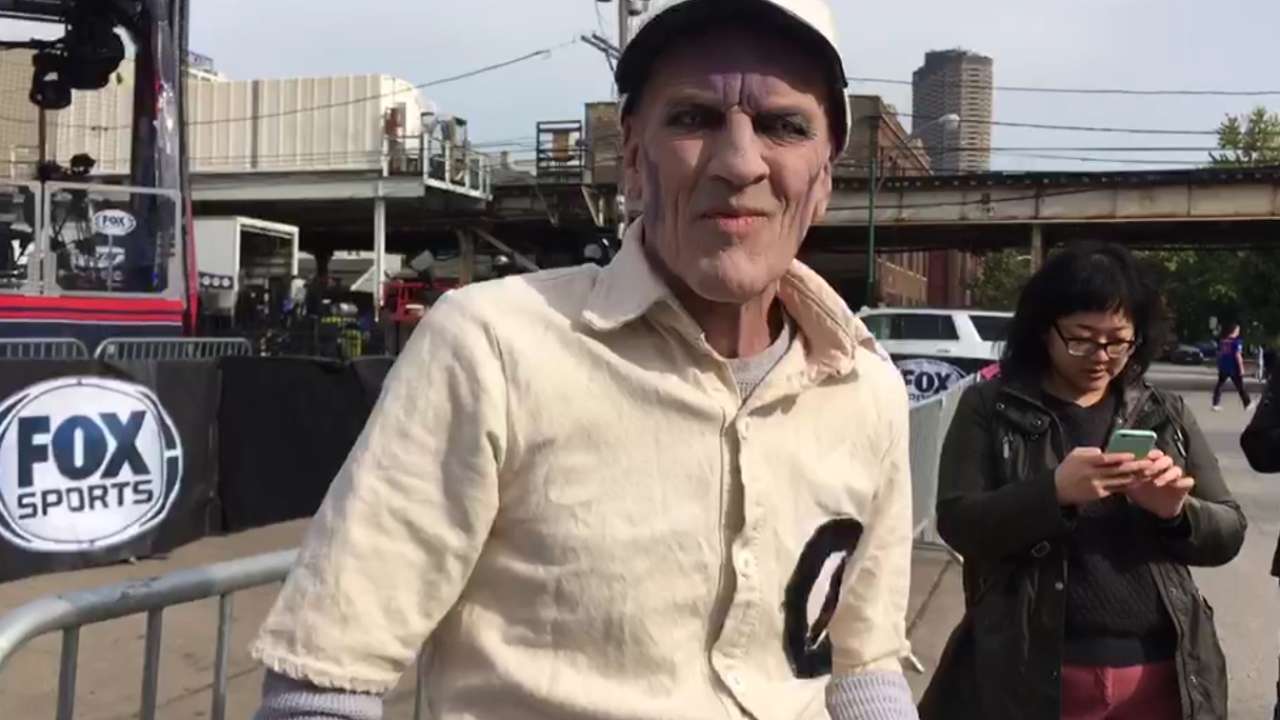 02:07 p.m. ET: Be prepared
The Wrigley Field grounds crew prepares the field for Game 3.
01:45 p.m. ET: Long time coming
The crowd is already gathering hours before first pitch as the famous Wrigley Field marquee displays the park's first World Series matchup in 71 years. Game 3 is tonight on FOX!
12:33 p.m. ET: Fergie cuts the ribbon
Hall of Famer and Cubs legend Ferguson Jenkins cuts the cermonial ribbon at the opening of the Starlight Fun Center mobile entertainment unit at the Rehabilitation Institute of Chicago. The unit, the result of a joint initiative between Major League Baseball, the Chicago Cubs and Starlight Children's Foundation, is equipped with video game consoles and rolls bedside to pediatric patients in need of a comforting break or fun distraction.