Schrock notches two hits in back-and-forth victory
A's No. 20 plates one, scores one in wild Fall League contest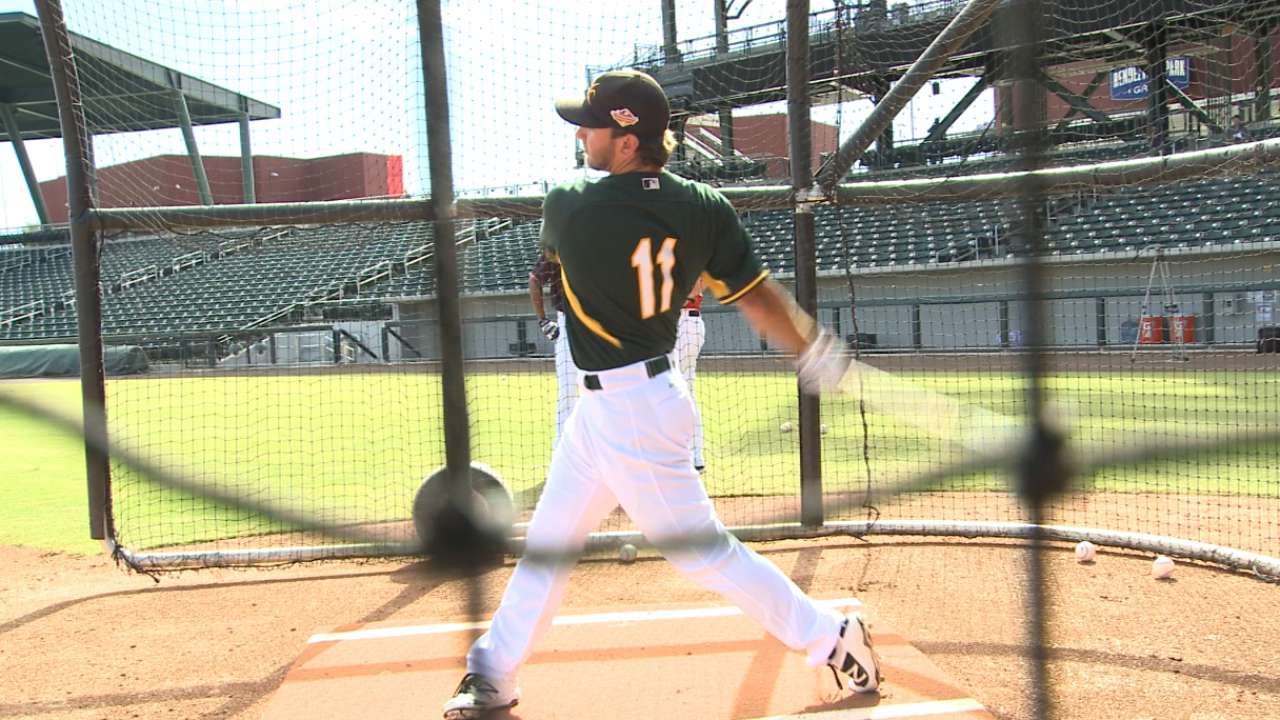 GLENDALE, Ariz. -- Max Schrock is small in stature, but his bat speaks often and speaks loudly.
Schrock, a 5-foot-8 left-handed hitting second baseman who is the No. 20-ranked prospect in the Oakland A's organization, was in the middle of a lot of the action as his Mesa Solar Sox defeated the Glendale Desert Dogs, 10-7, on Thursday afternoon at Camelback Ranch.
Schrock went 2-for-6 with an RBI and a run scored in a back-and-forth game that saw the Solar Sox take control with seven runs in the last three innings, including a three-run ninth that broke a 7-7 tie and put it away.
• Gameday
"I'm pretty tired now," Schrock said with a laugh. "It was a great day. We swung the bats great. If you've got 16 hits, you're going to win a lot of ballgames. So it was a really fun day. It's fun running around and it's just awesome being out here."
Schrock, 22, was selected in the 13th round of the 2015 Draft by the Washington Nationals after playing at the University of South Carolina. He was traded to the A's in August in the Marc Rzepczynski deal and has continued his progression through the Minor Leagues.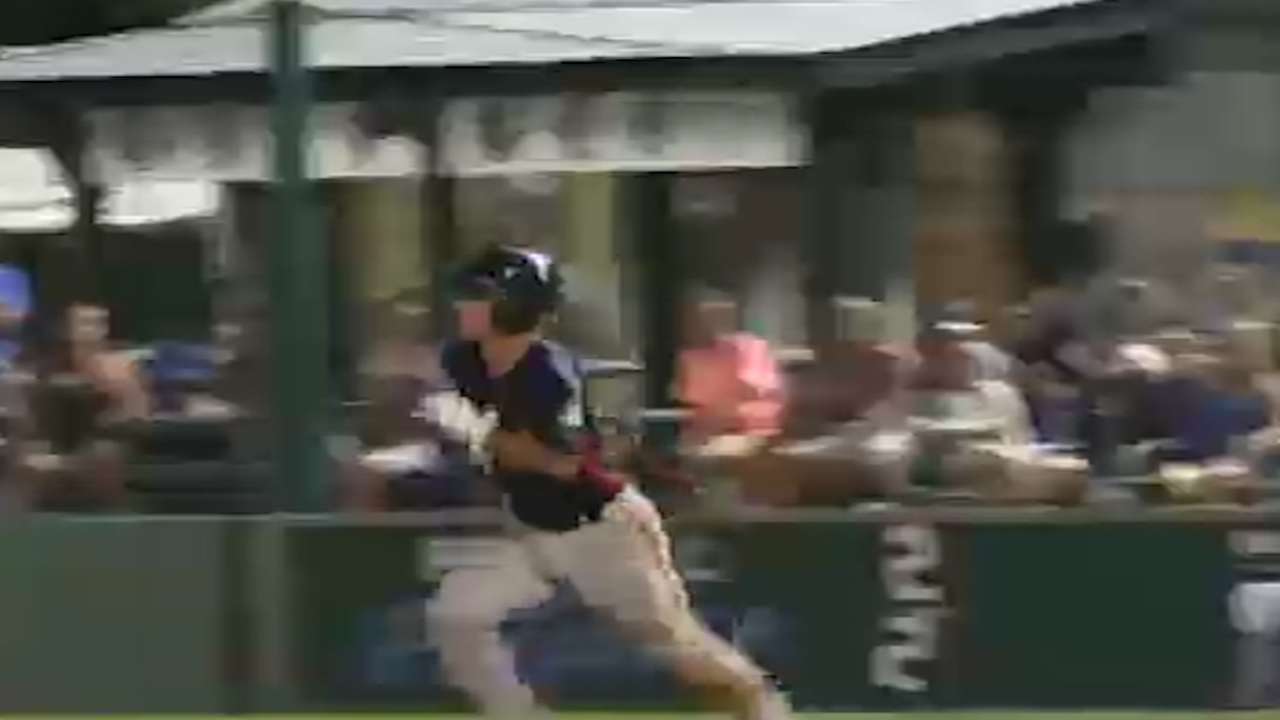 Schrock, who hit .341 at Class A Advanced Potomac in 2016 while with Washington, made it to Double-A Midland in the Oakland organization. Now he's batting .303 with a .798 OPS in the Fall League, but he knows he has to keep improving if he's to crack the big-league roster down the road.
"I need to go out and play good baseball, baseball that I know how to play," Schrock said. "This is probably the best pitching I've seen on a consistent basis. Pitch recognition is big. I need to lay off some pitches I'm swinging at, some off-speed pitches in the dirt.
"I'm going to continue to play the game hard and improve my defense as much as I can."
Defense wasn't the main theme of Thursday's game, however.
Mesa got on the board first in the opening inning when Cleveland's top prospect and MLB Pipeline's 25th-ranked prospect overall, right fielder Bradley Zimmer, doubled in a run and later scored on a wild pitch by Glendale starter Chris Anderson (Dodgers).
That lead held until the second inning, when the Desert Dogs answered with a three-run frame courtesy of an RBI single by second baseman Tim Locastro (Dodgers) and run-scoring groundouts by center fielder Ramon Laureano (Astros' No. 29) and third baseman Drew Ward (Nationals' No. 10 prospect).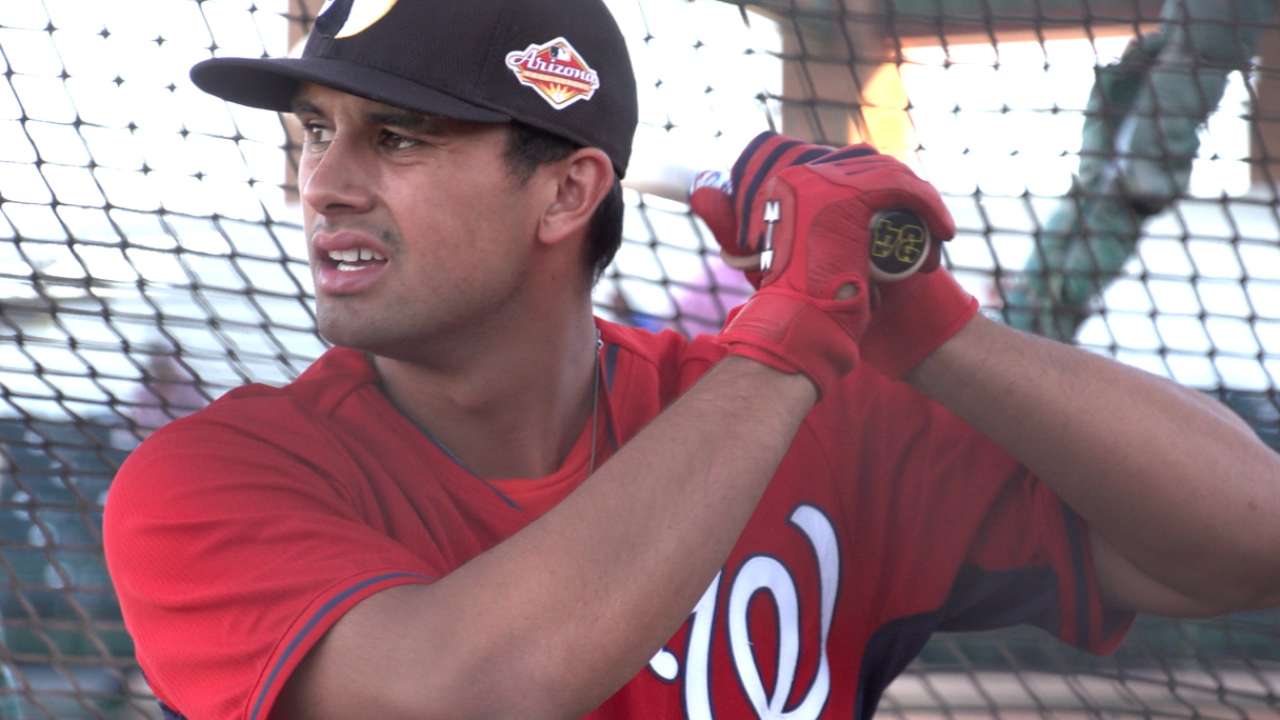 The Desert Dogs took a 7-5 lead in the bottom of the seventh inning, but the Solar Sox closed the game out with a fury.
First baseman Juan Kelly (Blue Jays) and left fielder Dexter Kjerstad (Marlins) each hit solo homers in the top of the eighth to tie the game, and Mesa rallied for three runs in the ninth to win it.
Standout hitters for Mesa included center fielder Yefri Perez (Marlins), who went 3-for-5 with two runs, and A's third baseman Yairo Munoz (No. 7), who was 2-for-4 with a run.
Glendale got good games from catcher Carson Kelly, the Cardinals' No. 11-ranked prospect, who went 2-for-2 and drew two walks, plus two hits apiece from shortstop Osvaldo Abreu (Nationals No. 19 prospect) and Locastro.
Doug Miller is a reporter for MLB.com. Follow him on Twitter @DougMillerMLB. This story was not subject to the approval of Major League Baseball or its clubs.