DYK: Facts and figures about Wrigley Field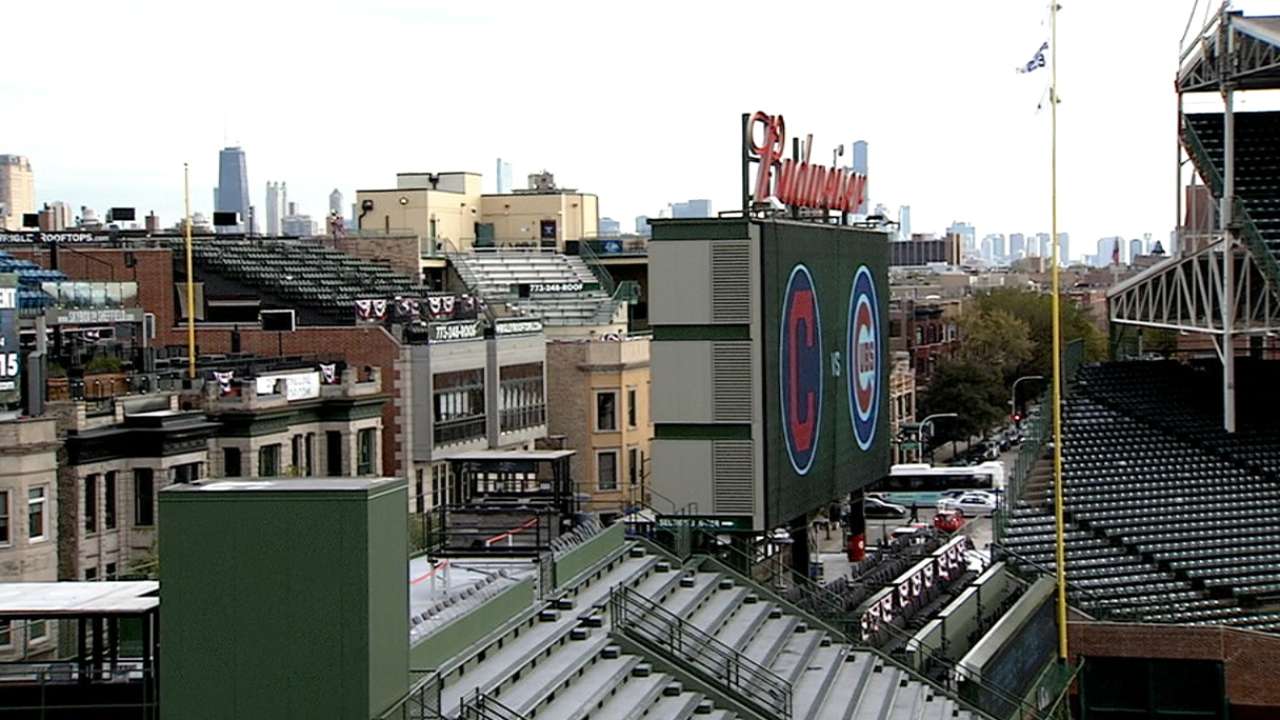 Wrigley Field will host its first World Series contest since Oct. 10, 1945, tonight as the Cubs take on the Indians in Game 3, with the series tied, 1-1.
The iconic chronology and historic charm of the 102-year-old venue, baseball's second-oldest behind Fenway Park, will serve as a nostalgic backdrop on the game's greatest stage. Here are a few interesting factoids to digest about the Friendly Confines as the Fall Classic shifts to Chicago:
• Wrigley has hosted 36 postseason games, which ranks 13th all-time of any ballpark, according to Elias. Of those, 13 have been World Series games, which is tied for 12th in the event's history, which dates back to 1903.
• The Cubs have only won two World Series titles in their 141-year franchise history, but neither was claimed while they called Wrigley home. Those came while the club played at the West Side Grounds, in 1907 and 1908, where they ranked second in attendance in each of those seasons.
• Shop for World Series gear: Cubs | Indians
• The Cubs were not the first professional baseball team to call Wrigley home. The park was first occupied by the Federal League's Chicago Whales after it opened in 1914. The Cubs moved in permanently two seasons later when the FL folded. During their brief run at Wrigley, the Whales won the FL title in 1915.
• Over the Indians' 116-year history, they've played just seven games at Wrigley -- and none before the advent of Interleague Play in 1997. Cleveland visited in 1998, 2009 and 2015, going a combined 3-4. They hit .240 with eight homers and 29 runs scored. In three of those losses, the Cubs won in a walk-off.
• Indians second baseman Jason Kipnis grew up just 20 miles from Wrigley in nearby Northbrook as a diehard Cubs fan. He said earlier this week he always dreamt of playing in a World Series at Wrigley. In two career games there, he's 2-for-8 with a walk, two strikeouts, two stolen bases, three runs scored and zero RBIs.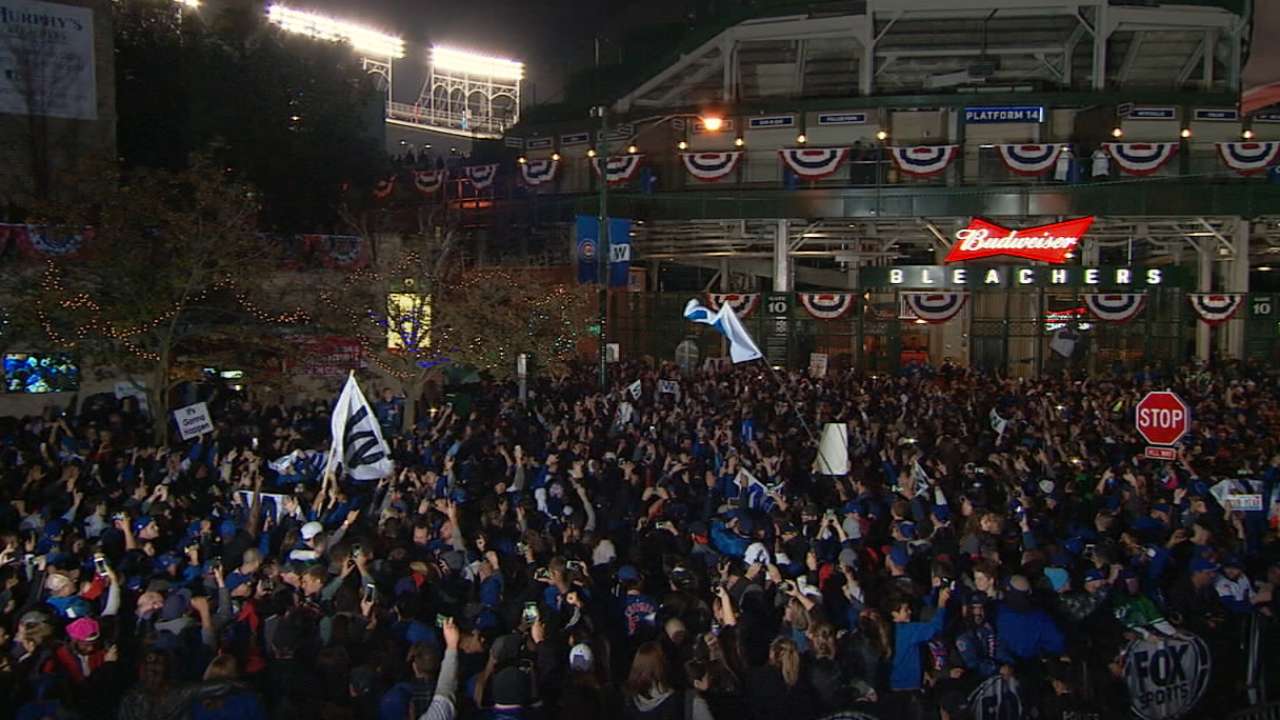 • Among non-baseball tenants, the park was home to the Chicago Bears from 1921-1970 before they left for Soldier Field as part of the AFL-NFL merger, in which the league wanted teams to occupy stadiums that reached at least 50,000 in capacity. In that span, the Bears won eight NFL championships -- four of which were clinched at Wrigley.
• Historic Wrigley set for Game 3 (Fri., 8 ET, FOX)
• The park was not known as Wrigley Field until 1926, when it was named after then-owner William Wrigley Jr., the chewing gum industrialist. Initially, the venue was called Weeghman Park, named after Whales owner Charles Weeghman, then Cubs Park in 1920.
Weeghman built the park on a seminary in a gesture that proved the burgeoning Federal League was serious in its attempt to compete with MLB. After the FL folded, Weeghman purchased the Cubs and moved them from their park on the West Side to his opulent venue at Clark and Addison. Amid financial struggles, however, Weeghman was forced to sell the club and park to William Wrigley Jr. in 1918.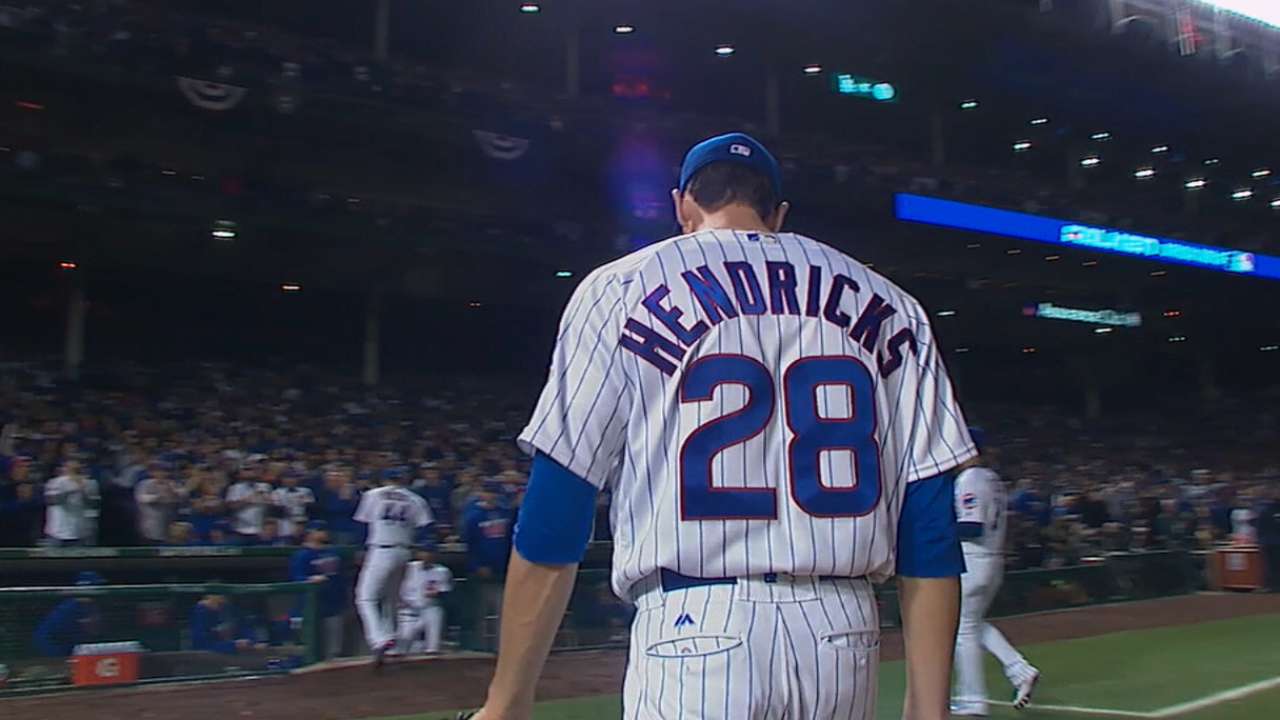 • In 2014, Wrigley began an extensive, multiyear renovation process that has added a videoboard in left field and completely overhauled the home clubhouse among other restorations that will continue each offseason. Wrigley Jr. oversaw the first major renovations to the park in 1923 when expanding the capacity from 18,000 to 31,000, which helped the park draw 1.5 million fans in 1929 -- an MLB attendance record that stood for a remarkable 17 years.
• 'Take Me Out to the Ball Game' renditions a strong Cubs tradition
• In 1988, Wrigley became the last ballpark to install lights, and the Cubs played their first night game at home on Aug. 9 of that year against the Mets, winning, 6-4. Yet in the 28 seasons since, the Cubs have led the Majors in day games played each year.
• Wrigley has hosted three All-Star Games -- in 1947, 1962 and 1990 -- with the American League winning each. The 1962 event was part of a two-game format that lasted four years, in which an AL and NL team each hosted an All-Star Game during the same season. It was also the first year All-Star Game MVPs were awarded.
• Wrigley has seen just six no-hitters, five of which were twirled by Cubs. The most recent was thrown by then-Phillie Cole Hamels on July 25, 2015, and before that there was nearly a 43-year drought since the last. The first was thrown by Sam Jones on May 12, 1955, against the Pirates.
Daniel Kramer is a reporter for MLB.com based in Denver. Follow him on Twitter at @DKramer_. This story was not subject to the approval of Major League Baseball or its clubs.