Porcello could start opener in post-Papi era
Dominant season might earn righty Opening Day nod despite Price's ace resume, contract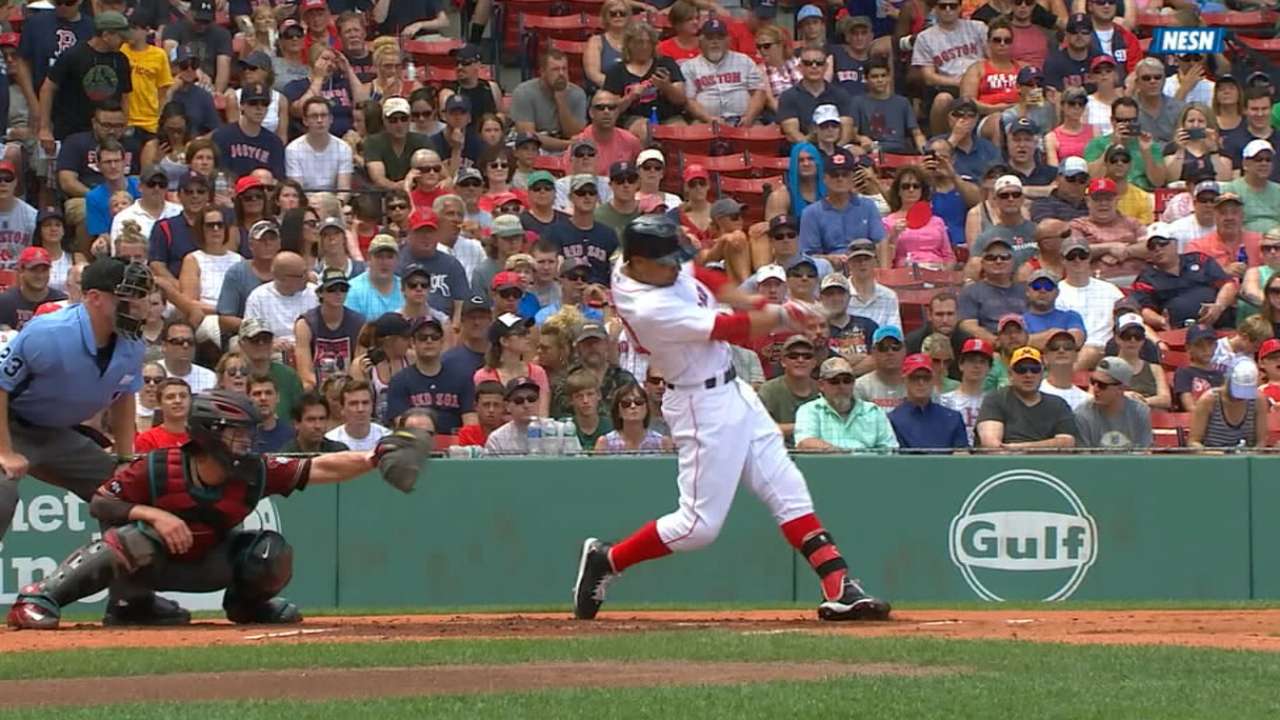 BOSTON -- A 93-win season was satisfying for the Red Sox in 2016, though the three-game sweep at the hands of the Indians in the American League Division Series was certainly not.
Going forward, the goal is consistent success and a departure from the roller coaster ways of the past several years.
David Ortiz is gone, but a strong young core (Mookie Betts, Jackie Bradley Jr., Xander Bogaerts, Andrew Benintendi) and a collection of talented veterans (Dustin Pedroia, Hanley Ramirez, Rick Porcello, David Price, Craig Kimbrel) should have the 2017 Red Sox right back in the mix for a postseason berth. Opening Day is only five months away, and here is a look at what's ahead.
Opponent
For the second time in three years, the Red Sox will open against a National League foe. This time, it is the Pittsburgh Pirates, who open a three-game series at Fenway Park on April 3. This will be the first time the teams have met since 2014. The Pirates are coming off a disappointing 78-83 season and are determined to get back to the course they were on while making the playoffs each year from 2013-15. The Pirates will likely have right-hander Gerrit Cole on the mound for the Red Sox's first season opener at home since 2010.
Opening Day starter
When the Red Sox signed David Price to a seven-year, $217-million deal, the assumption was that he'd be the Opening Day starter throughout that contract. But Rick Porcello has changed that narrative at least temporarily with his 22-win season in 2016. Look for Porcello to be rewarded for his Cy Young-caliber year by getting the nod in the opener for the first time in his career.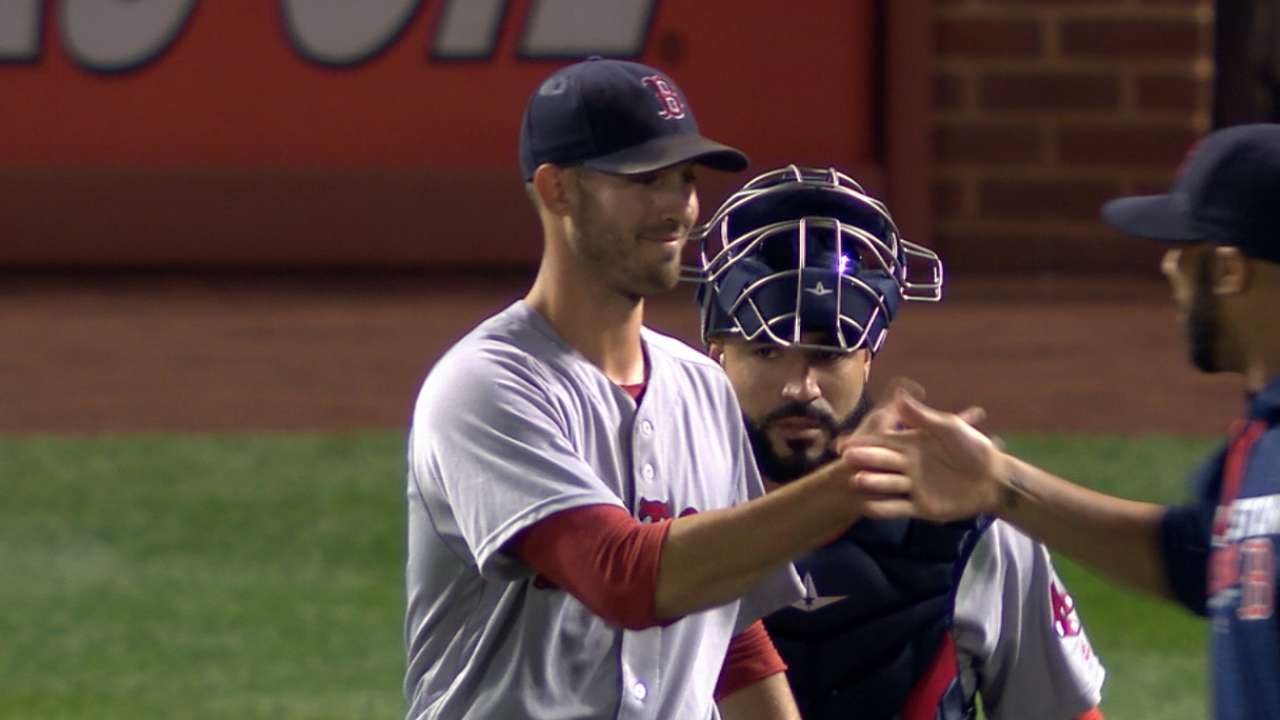 OPENING DAY LINEUP
1. Dustin Pedroia, 2B
2. Andrew Benintendi, LF
3. Mookie Betts, RF
4. Hanley Ramirez, 1B
5. Pablo Sandoval, 3B
6. Xander Bogaerts SS
7. Jackie Bradley Jr.., CF
8. Travis Shaw, DH
9. Sandy Leon, C
It wouldn't be surprising to see president of baseball operations Dave Dombrowski make a move for a designated hitter this winter. It would be ideal for that hitter to be left-handed, given all the production the Red Sox are losing from that side with the retirement of Ortiz. There could be competition in Spring Training for third base and catcher.
Three reasons to be excited
• Betts is coming off an MVP-caliber season. At the age of 24, he might be able to take his game to an even higher level in '17.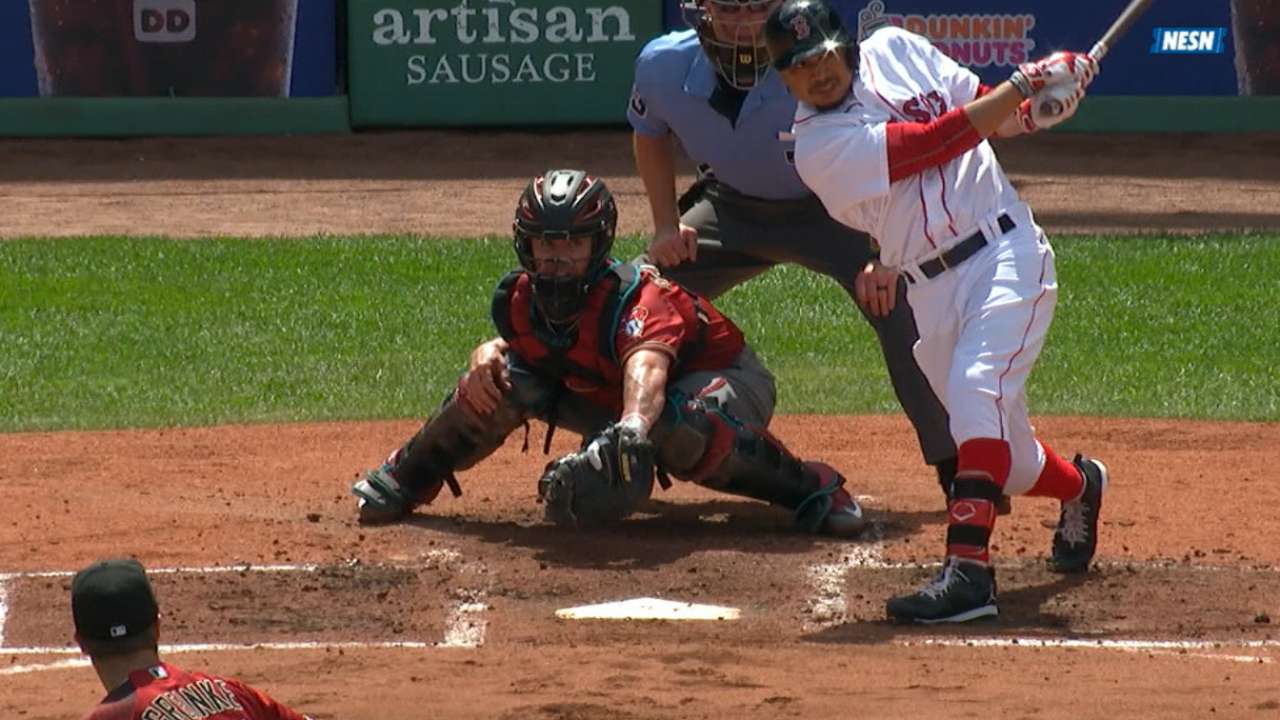 • The way Porcello bounced back in his second season in Boston creates hope that Price can do the same thing. It often takes players a full year to adjust to playing for the Red Sox due to all the scrutiny and other external factors. The fact that Price led the Majors in innings in a down year is a good sign.
• After getting his first taste of the Major Leagues, Benintendi now gets to prove his worth over a full season. The left-handed hitter maintained his rookie eligibility, and it would not be a surprise if he is a top contender for the AL Rookie of the Year Award.
Ian Browne has covered the Red Sox for MLB.com since 2002. Follow him on Twitter @IanMBrowne and Facebook. This story was not subject to the approval of Major League Baseball or its clubs.