Healthy vets should boost Royals on Opening Day
Kansas City will be happy to have Moustakas and Cain back in lineup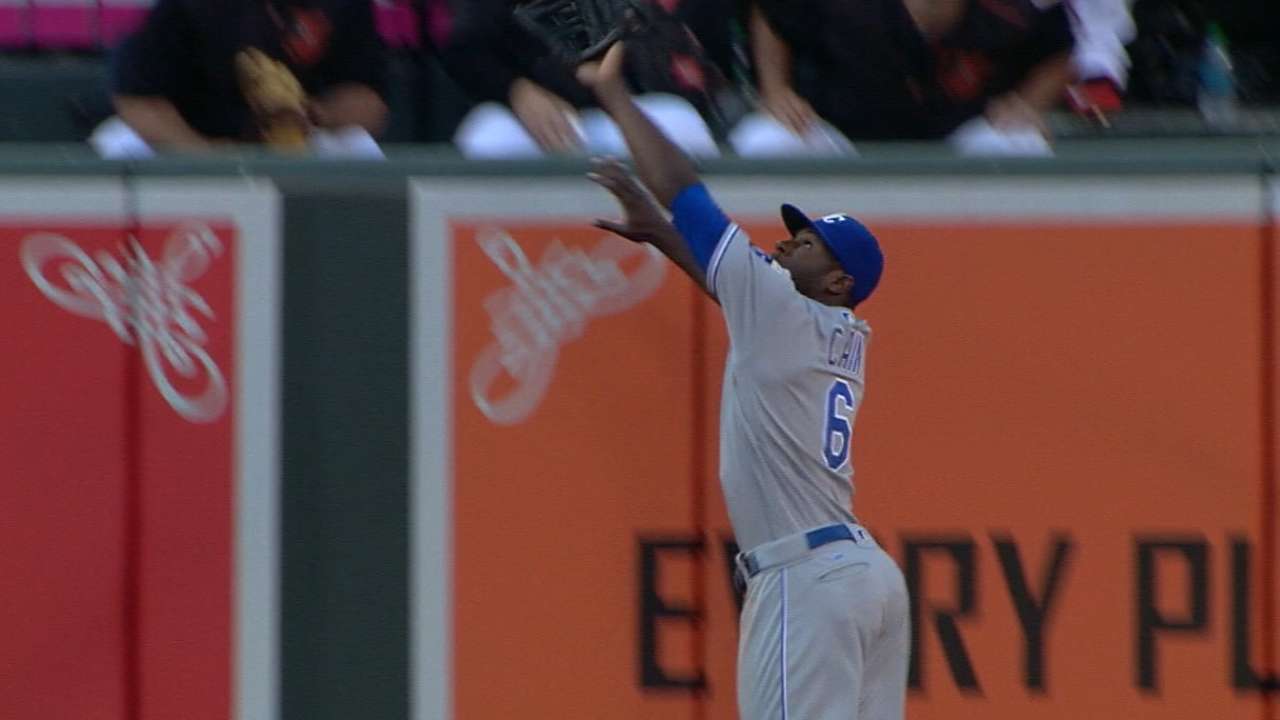 KANSAS CITY -- As injuries and fatigue gripped the 2016 Royals, they missed the postseason for the first time since '13. Still, they finished 81-81 for their fourth consecutive non-losing season, a successful stretch they have not accomplished in more than a quarter of a century.
Expectations for 2017 are high. Kansas City will get a healthy Mike Moustakas back at third base, along with Lorenzo Cain in the outfield and Jason Vargas in the rotation. A return trip to the World Series should be within reach.
OPPONENT
The Royals will begin the season at Minnesota on April 3 at 3:10 p.m. CT. Kansas City had its way with the last-place Twins in 2016, winning 15 of 19. Minnesota likely will open with former Royals right-hander Ervin Santana on the mound.
OPENING DAY STARTER
Left-hander Danny Duffy likely will be Kansas City's Opening Day starter. Duffy became the team's ace by midseason, finishing with a 12-3 record and a 3.51 ERA.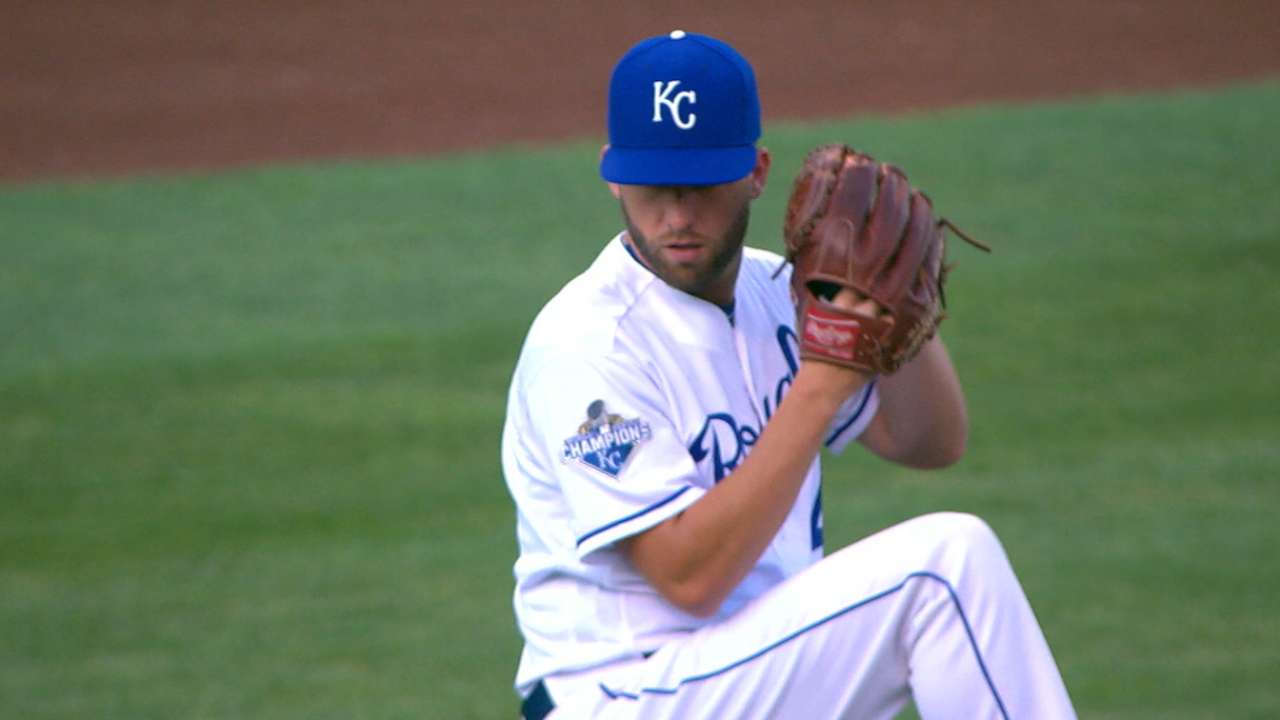 OPENING DAY LINEUP
1. Jarrod Dyson, CF
2. Mike Moustakas, 3B
3. Lorenzo Cain, RF
4. Eric Hosmer, 1B
5. Salvador Perez, C
6. Alex Gordon, LF
7. Cheslor Cuthbert, DH
8. Alcides Escobar, SS
9. Whit Merrifield, 2B
THREE REASONS TO BE EXCITED
• Getting Moustakas back at third base and a Cain back in the outfield should be worth at least five wins.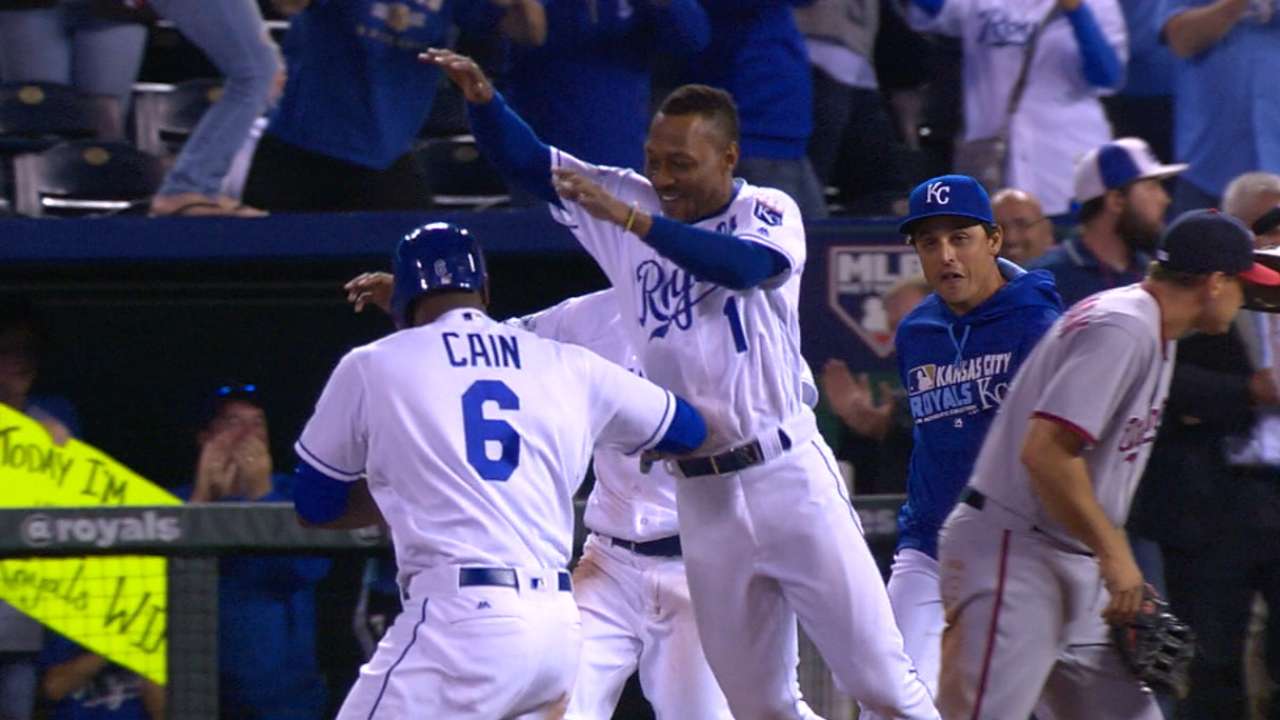 • The Royals believe they can get bounce-back seasons from Gordon, as well as righties Joakim Soria and Chris Young. They'll have to.
• Kansas City will be able to add Vargas (Tommy John surgery) back to the rotation, and it could get a boost from young arms Kyle Zimmer, Matt Strahm and Josh Staumont.
Jeffrey Flanagan has covered the Royals since 1991, and for MLB.com since 2015. Follow him on Twitter @FlannyMLB. This story was not subject to the approval of Major League Baseball or its clubs.