Caray's legacy carries on as Cubs seek title
Legendary broadcaster's widow says 'I don't know if we could contain him' during WS run
CHICAGO -- It's a rainy morning in Chicago, and Harry Caray's Italian Steakhouse on Kinzie Avenue in the downtown area is relatively quiet.
That quiet won't last long. With the Cubs having reached the World Series for the first time since 1945 and seeking their first title since 1908, this restaurant filled with Cubs and baseball memorabilia stands as one of the places to be as game time arrives.
Dutchie Caray, widow of the legendary Cubs and White Sox broadcaster, talks with one of the bartenders, waiting to do an interview. It's her second interview before noon, as the unofficial First Lady of Chicago Baseball's schedule fills up with the Cubs' vast success.
"That's what they tell me," Caray said with a laugh. "First Lady of Baseball in Chicago.
• Shop for World Series and NL champs gear
"I'm like, 'Where did I get that title?' But I like baseball and I love the Cubs. My kids are baseball fans. They are kind of sports fans really. But I don't know. It just happened I guess."
At 87 years old, Caray features the energy of someone 20 years younger. She was in Harry Caray's at 5 a.m. on Tuesday for a pre-World Series party. She ended up relaxing and watching the Cubs' Game 1 loss at her home later that night.
Maybe being married to the seemingly immortal Harry Caray for a couple of months shy of 25 years plays a part in Dutchie's energy level. Her husband was a Ford C. Frick Award winner from Baseball's Hall of Fame and a beloved broadcaster for more than five decades. He worked for the St. Louis Browns, St. Louis Cardinals, Oakland A's and Chicago White Sox, before joining the Cubs prior to the 1982 season.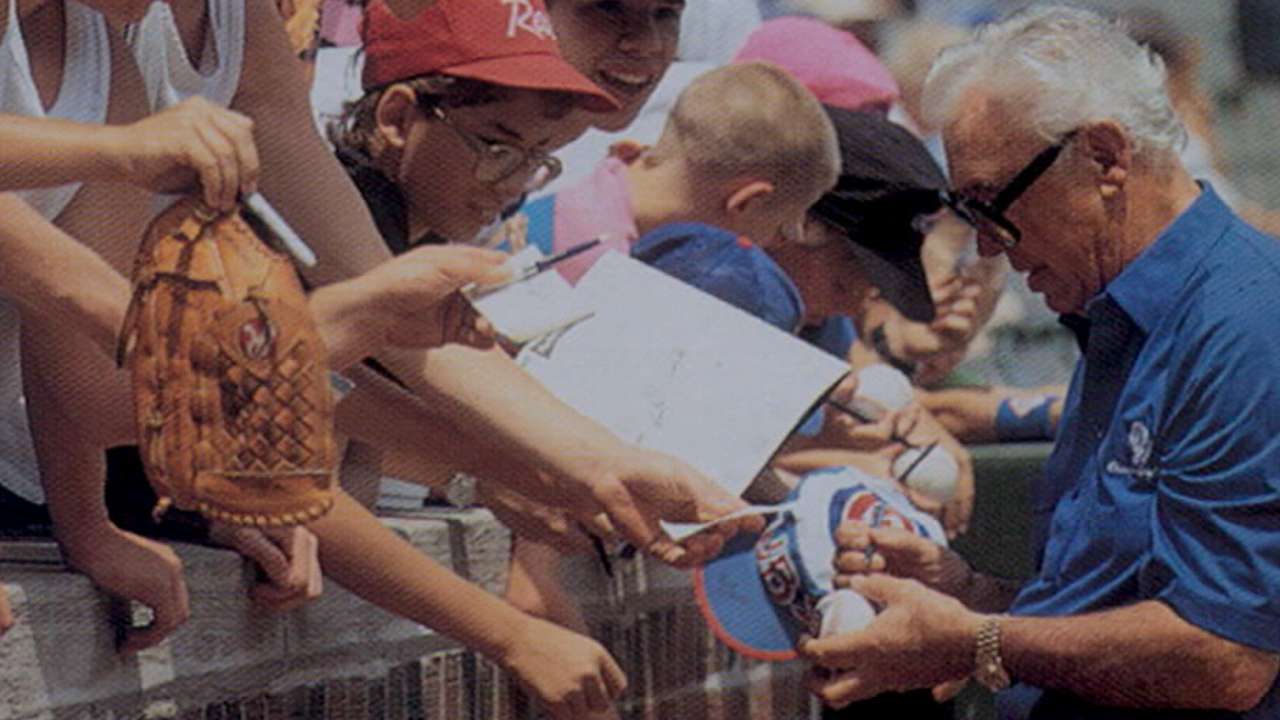 As a part of the Cubs' broadcasting booth until he died on Feb. 18, 1998, in California, Caray became a cultural icon. He was a Cubs fan and a Bud man. His phone number was listed in the book for fans to call. He was married to Dutchie, but Harry Caray belonged to Chicago.
"People just still love Harry," Dutchie said. "The other day, Monday when we were here, a couple of people came up to me and they went on and on and on about Harry."
"If he wasn't at a ballgame, he was at a bar or a restaurant," said Grant DePorter, the CEO of Harry Caray's Restaurant Group. "He wanted to be with people. Harry never charged for an autograph. He wanted to be the most fan-friendly person, and fans knew that."
The first Harry Caray's restaurant opened in 1987, and Harry often could be found at his establishment. There's now Harry Caray's Tavern at Navy Pier, and a 7th Inning Stretch at Water Tower Place, including a Chicago Sports Museum. There's a restaurant at Midway Airport's Main Terminal, one in Rosemont and two in suburban Lombard with one being Holy Mackerel! Seafood. They also have a catering company.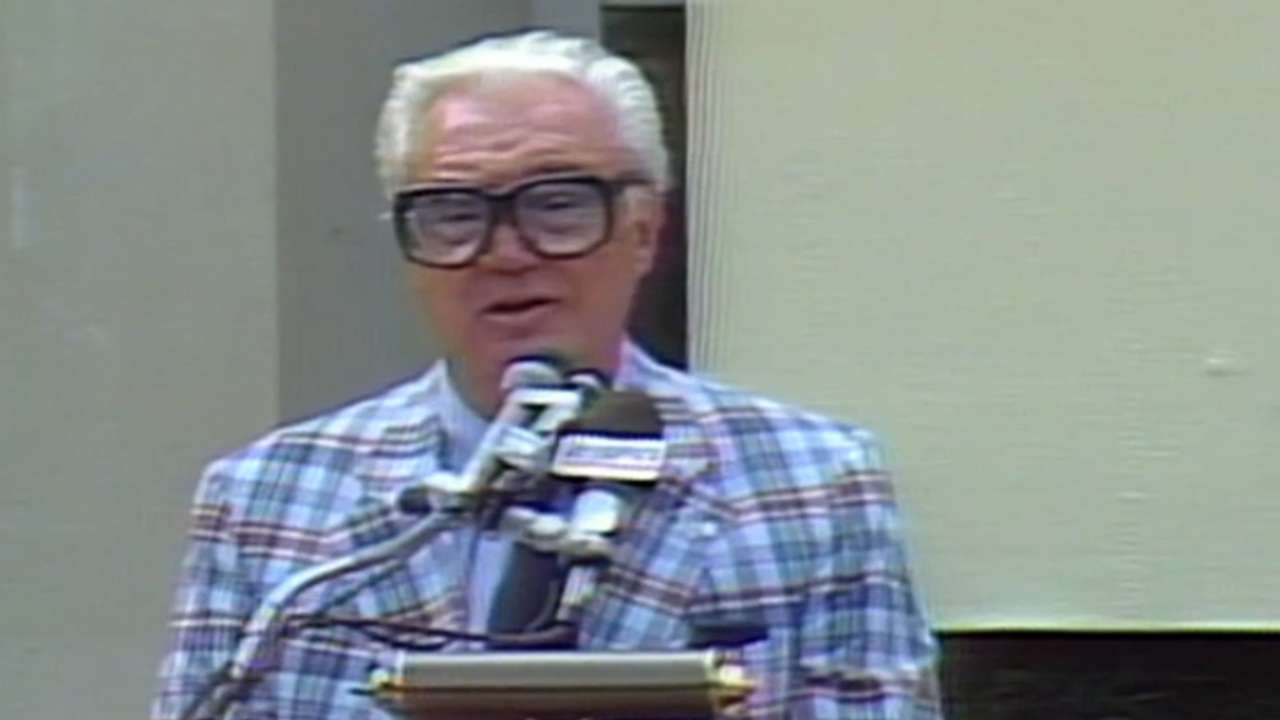 Customers fill the venues because of the great food and exceptional service. But Chicago and its surrounding areas have seen athlete-themed restaurants come and go without the staying power of Harry Caray's.
"I'm not going to name other names, but a lot of athletes around the country have come here to try to figure it out, I've gotten phone calls from major, major people, trying to figure it out," DePorter said. "Harry passed away in 1998, and we've only grown since. Dutchie Caray is very active with me. I talk to her every day.
"She's the world's greatest person. Then, Harry, his entire life was made for the restaurant business."
A 1991 video of Caray has circulated since the Cubs reached the postseason where he talked about the team making the World Series someday "as sure as God made green apples" and "maybe sooner than we think." But DePorter shared a supernatural sort of tale involving Caray and the new Cubs' regime topped by the Ricketts' family ownership, Theo Epstein and Jed Hoyer.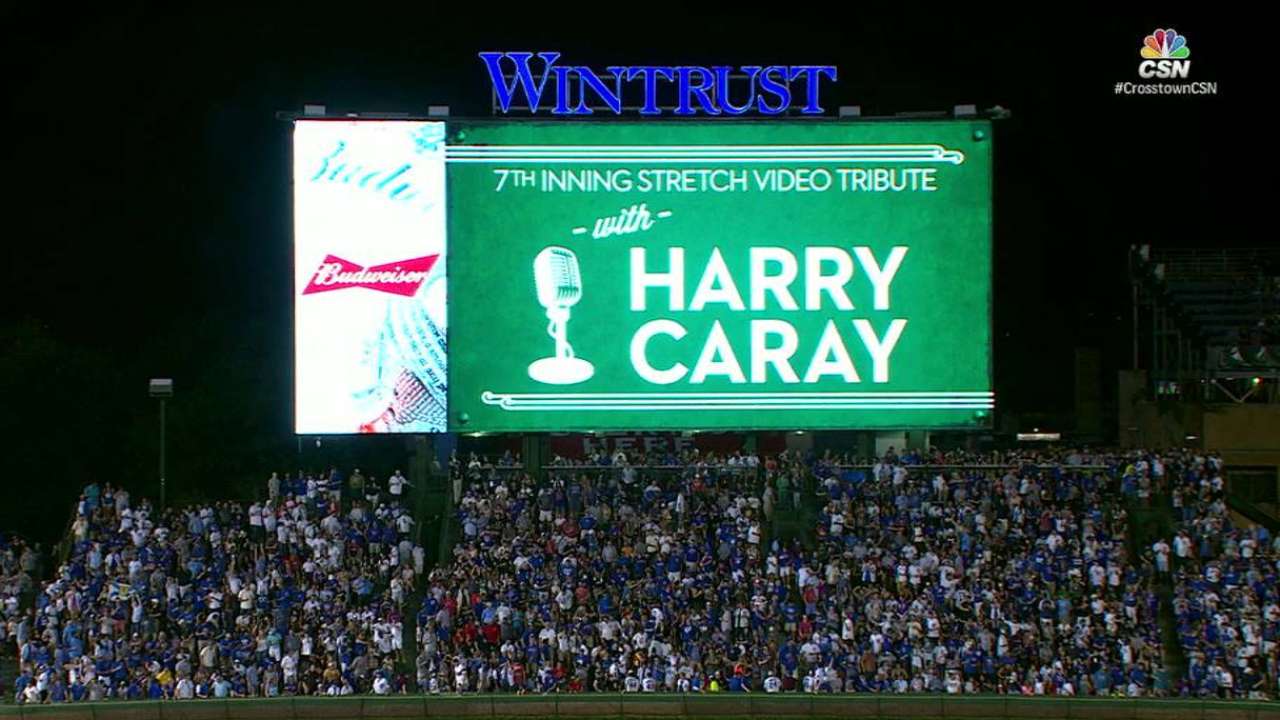 A white bronze bust of Caray sits in the lobby of the Kinzie restaurant, marking a popular photo opportunity for diners and tourists alike. It has been there since 1999, but when the Ricketts family bought the Cubs, the statue started making noise for the next 24 hours and has made no noise since per DePorter.
"Our customers came in with recorders," DePorter said. "We think that Harry was celebrating that the Ricketts family bought the team because he knew that the Ricketts family would be the ones to be able to take the Cubs to the World Series and win it."
Three more wins will be needed for that title to be fulfilled, setting off a celebration across the city, across the country, and of course, throughout Harry Caray's establishments. All of those who knew Caray can make an educated guess as to the euphoric reaction if he were here to witness this amazing run.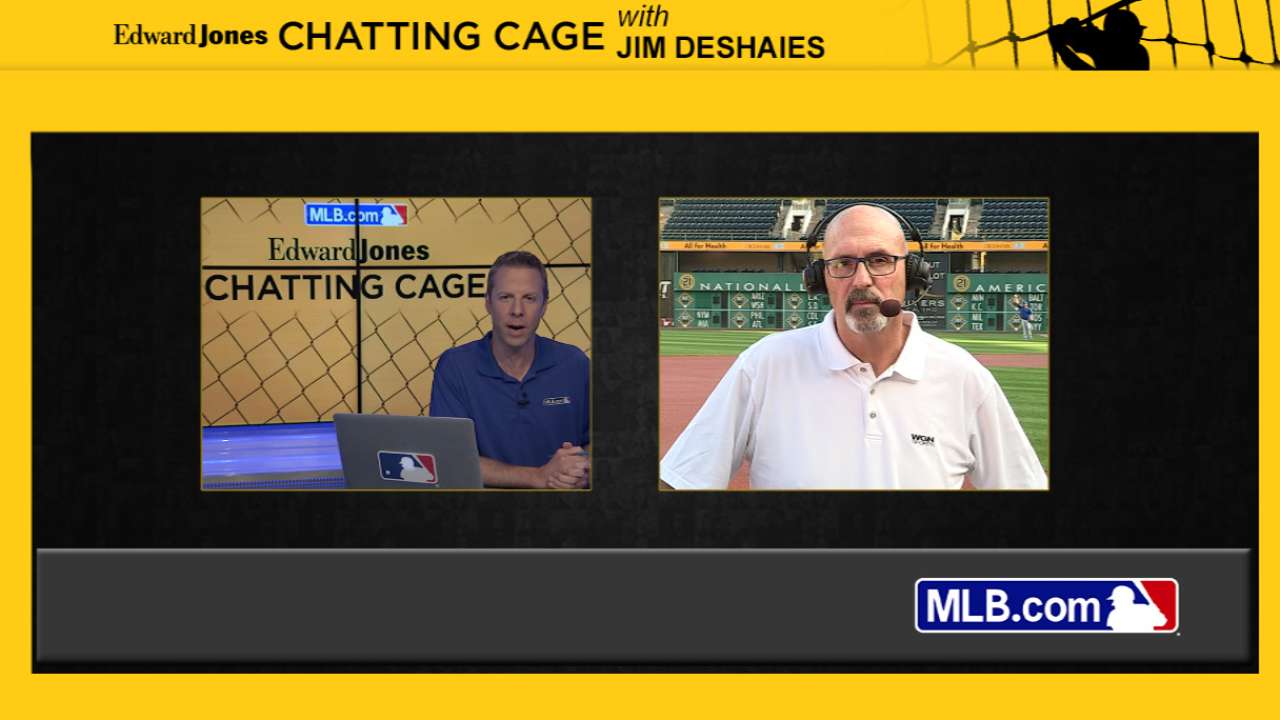 "He probably would have bought a round of Budweiser for the entire country," DePorter said. "I'm sure Harry right now is celebrating with his best friend, Pete Vonachen, and Ernie Banks and Ron Santo."
"Oh, my God. He'd be so excited. I don't know if we could contain him," said Dutchie, who has formed a friendship with Cubs manager Joe Maddon and his wife, Jaye. "He really would be on Cloud 9."
"What made him so fun is he got into the moment like the fans did," said Chip Caray, Harry's grandson, a one-time Cubs play-by-play announcer and an accomplished broadcaster. "I would imagine, and it's only imagination because it never happened, that he'd be laughing, roaring, crying, hugging. Every range of emotion that the fans had. I know he'd be happy."
Scott Merkin is a reporter for MLB.com. This story was not subject to the approval of Major League Baseball or its clubs.