The road to World Series Game 3: IRL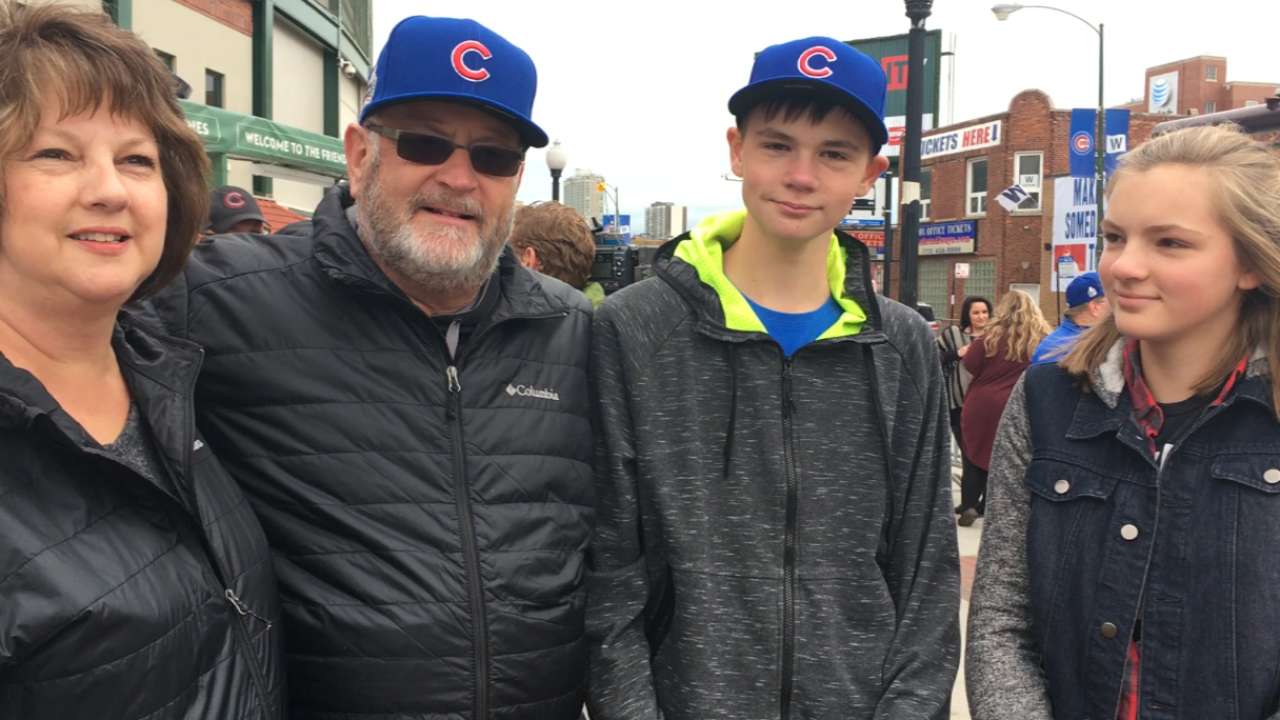 After the Cubs' 5-1 win over the Indians in Game 2 on Wednesday evened the series at 1 game apiece, the World Series shifts to Chicago for Game 3 tonight (7:30 p.m. ET air time /8 ET game time on FOX).
There's World Series fever everywhere you look in Chicago as Wrigley Field prepares to host its first Fall Classic game since Oct. 10, 1945.
• World Series gear: Cubs | Indians
We're on the scene as Chicago gears up for Game 3:
This is view that the #Cubs players first see walking up thru the home dugout at Wrigley Field. Special place that corner of Clark&Addison. pic.twitter.com/fZOv4zuAO9

— Dan Plesac (@Plesac19) October 27, 2016
8:40 p.m. ET: Tribe batters take their hacks
Mike Napoli (left) and Carlos Santana step into the cage at Wrigley on the eve of Game 3.
5:48 p.m. ET: #108years
Positive signs are ubiqitous as the Cubs vie for their first World Series title in 108 years.
5:29 p.m. ET: Schwarber keeps loose
Kyle Schwarber takes some swings before the announcement that he wasn't cleared to play in the outfield.
5:12 p.m. ET: Taking the field
Schwarber takes some fly balls in left field.
4:46 p.m. ET: Blues cruise
A replica of the Bluesmobile from the classic 1980 film "The Blues Brothers" rolls past Wrigley Field.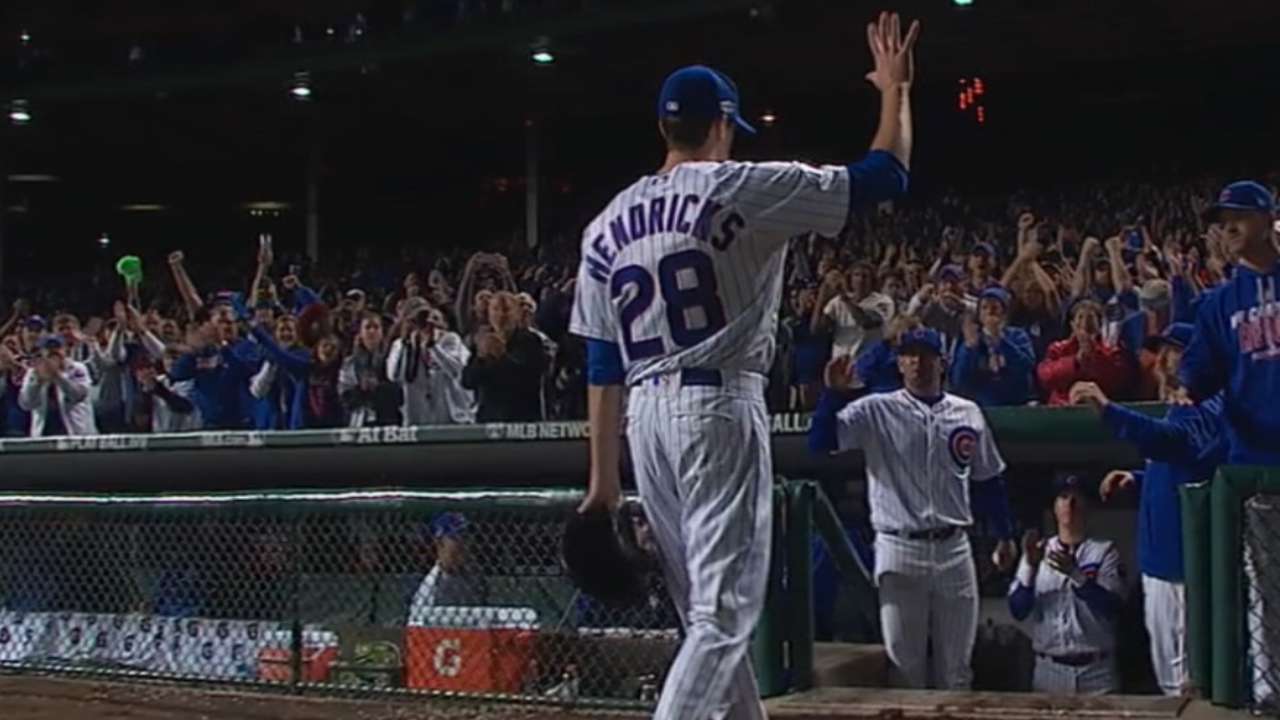 4:19 p.m. ET: Channeling history
A group of Marlins and University of Miami fans on their way to the Hurricanes-Fighting Irish game at Notre Dame stops by the scene outside Wrigley Field "to be part of history."
World Series at Wrigley, it's wild. pic.twitter.com/KQB4CCL6rB

— Jamal Collier (@JamalCollier) October 27, 2016
3:52 p.m. ET: Windy city
An Indians flag waves in the breeze outside Wrigley Field.
3:22 p.m. ET: Family-friendly confines
The Cramer family takes in the busy scene outside Wrigley Field.
Travel day dress code goes out the window when the @Cubs are in the #WorldSeries pic.twitter.com/BEtIA8Xytt

— Chicago Blackhawks (@NHLBlackhawks) October 27, 2016
3:11 p.m. ET: Let it fly
You know the World Series has shifted to Chicago when you spot the 'W' being flown.
1:42 p.m. ET: Halsted and Roscoe
Replica ivy covers an apartment building at the corner of Halsted St. and Roscoe St. in Wrigleyville.
1:40 p.m. ET: Win-dow at Stella's Diner
A window at Stella's Diner in the Lakeview East neighborhood is emblazoned with Cubs names.