Bucs hope to brew up strong '17 in Beantown
Pirates can set the tone for bounceback season on Opening Day vs. Red Sox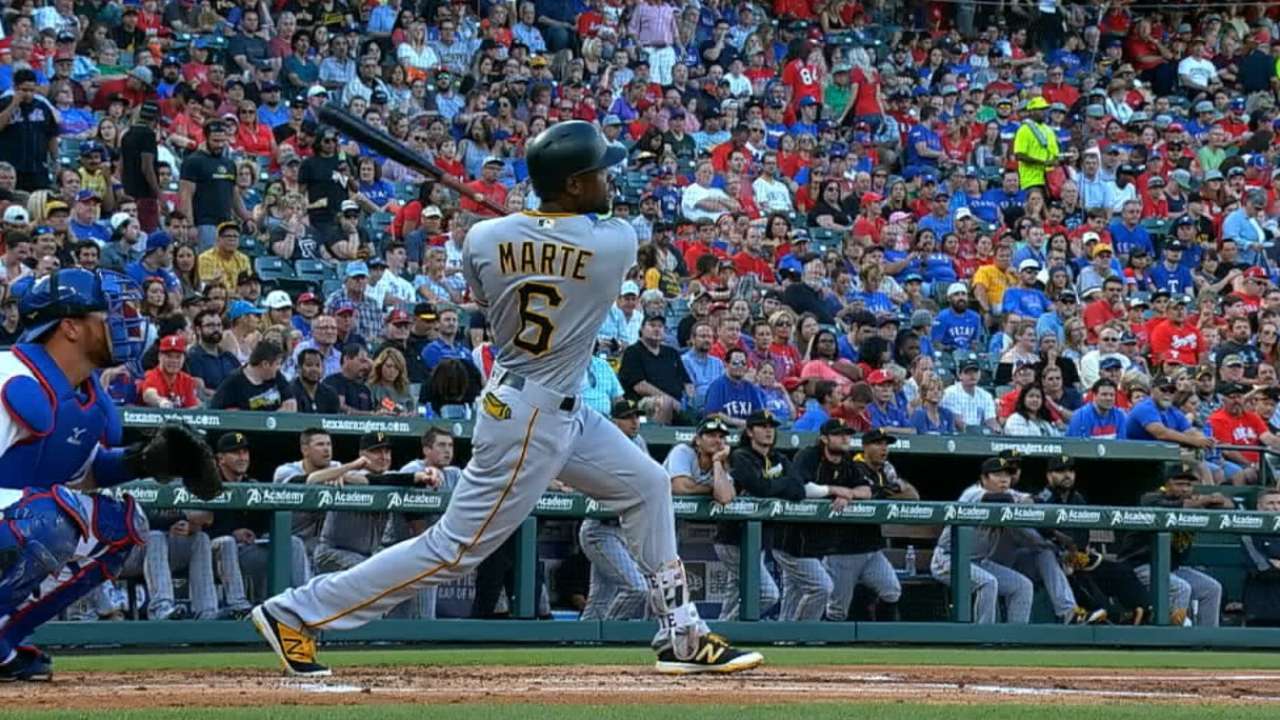 PITTSBURGH -- The 2016 season officially ended with the final out of the World Series, but the Pirates' focus has been on 2017 for more than a month.
Coming off a disappointing 78-83 season and a third-place finish in the National League Central, Pittsburgh has set its sights on building a club that will compete for a postseason spot, hoping to prove that 2016 was an exception to the franchise's recent run of success.
Much could change during the offseason, but it's more likely that next season's Pirates will bear a strong resemblance to the 2016 edition -- with a few additions and alterations -- when they take the field at Fenway Park on April 3. Here's an early look at what may be in store for Opening Day 2017.
OPPONENT
The Bucs will open the season with an Interleague series against the Red Sox in the clubs' first matchup since 2014, and the Pirates' first trip to Beantown since '05. There isn't much history between the two clubs -- other than Pittsburgh losing the first World Series to Boston in 1903 -- but the Pirates are 7-5 all-time in the regular season against the Sox, most recently sweeping a three-game series at PNC Park from Sept. 16-18, 2014.
It's unclear who will start on Opening Day for the Red Sox, but it should be either right-hander Rick Porcello or lefty David Price. Porcello (22-4, 3.15 ERA in 2016) went 2-0 with a 0.39 ERA in three career starts against the Bucs during his time with the Tigers. Price (17-9, 3.99 ERA) has only faced the Pirates once, allowing one run and striking out 11 over 8 1/3 innings on June 25, 2014.
Boston finished 93-69 this year and won the American League East. Opening Day will mark the beginning of the post-Papi era, as longtime designated hitter David Ortiz has retired. The Sox are still loaded with young talent, particularly the outfield trio of Mookie Betts, Jackie Bradley Jr. and Andrew Benintendi.
OPENING DAY STARTER
Barring an injury or surprising trade, it's likely that Gerrit Cole will make his first Opening Day start. The assignment would have been Cole's this past season, but instead it went to Francisco Liriano, with Cole still slightly behind schedule due to rib inflammation.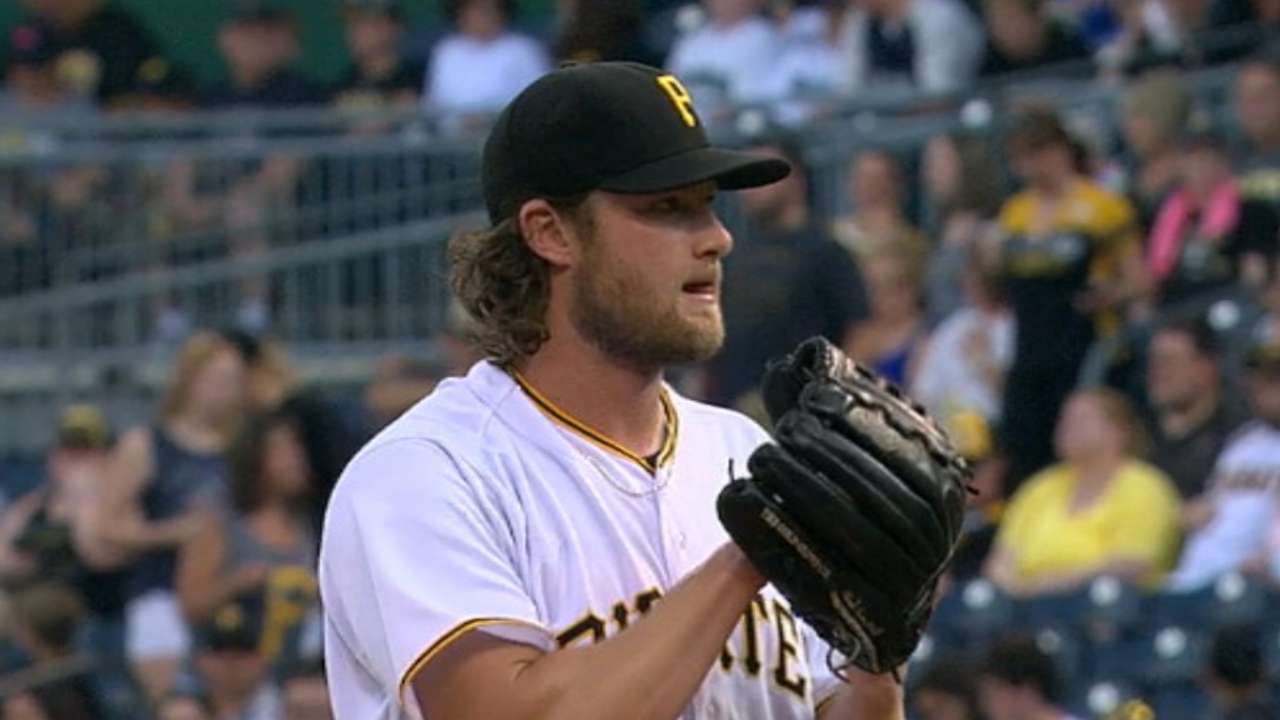 Injuries turned out to be the bane of Cole's season. The right-hander finished 7-10 with a 3.88 ERA in 21 starts, and he made three trips to the disabled list. In 2017, he'll try to recapture his form from '15, when he went 19-8 with a 2.60 ERA over 208 innings and put together a fully healthy season.
OPENING DAY LINEUP
1. Gregory Polanco, RF
2. Josh Bell, DH
3. Andrew McCutchen, CF
4. Jung Ho Kang, 3B
5. Starling Marte, LF
6. John Jaso, 1B
7. Francisco Cervelli, C
8. Jordy Mercer, SS
9. Josh Harrison, 2B
The DH throws a slight wrench in these plans, as does the handedness of Boston's starter. For this exercise, let's say Bell starts at DH -- keeping his bat in the lineup and his glove off the field -- and Jaso draws first-base duty against the right-handed Porcello.
The actual lineup construction is guesswork, but those players should be in there in some order. The Pirates don't employ a true leadoff hitter or cleanup man, so we'll cast Polanco and Kang in those roles and wait to see what happens. Bell is an interesting option in the second spot, especially as a switch-hitter between Polanco and McCutchen. Harrison could be back atop the order, but he's also an interesting fit as a "second leadoff man" in the nine spot.
Two big unanswered questions: Will McCutchen still be Pittsburgh's No. 3 hitter on Opening Day? Will he be the center fielder?
THREE REASONS TO BE EXCITED
• Cole should be healthy, which is the first step toward improving a rotation that massively disappointed in 2016.
• This could be a fresh start for McCutchen, who admitted as the offseason drew near that he needed a mental break more than a physical one.
• How about a full season of Bell, Jameson Taillon and maybe Tyler Glasnow? The rookies mostly looked good in their first taste of the big leagues, and they should only get better with experience.
Adam Berry has covered the Pirates for MLB.com since 2015. Follow him on Twitter and Facebook, read his blog and listen to his podcast. This story was not subject to the approval of Major League Baseball or its clubs.