Opening Day roster should reflect young core
Lineup likely to be very similar against Nationals on April 3, 2017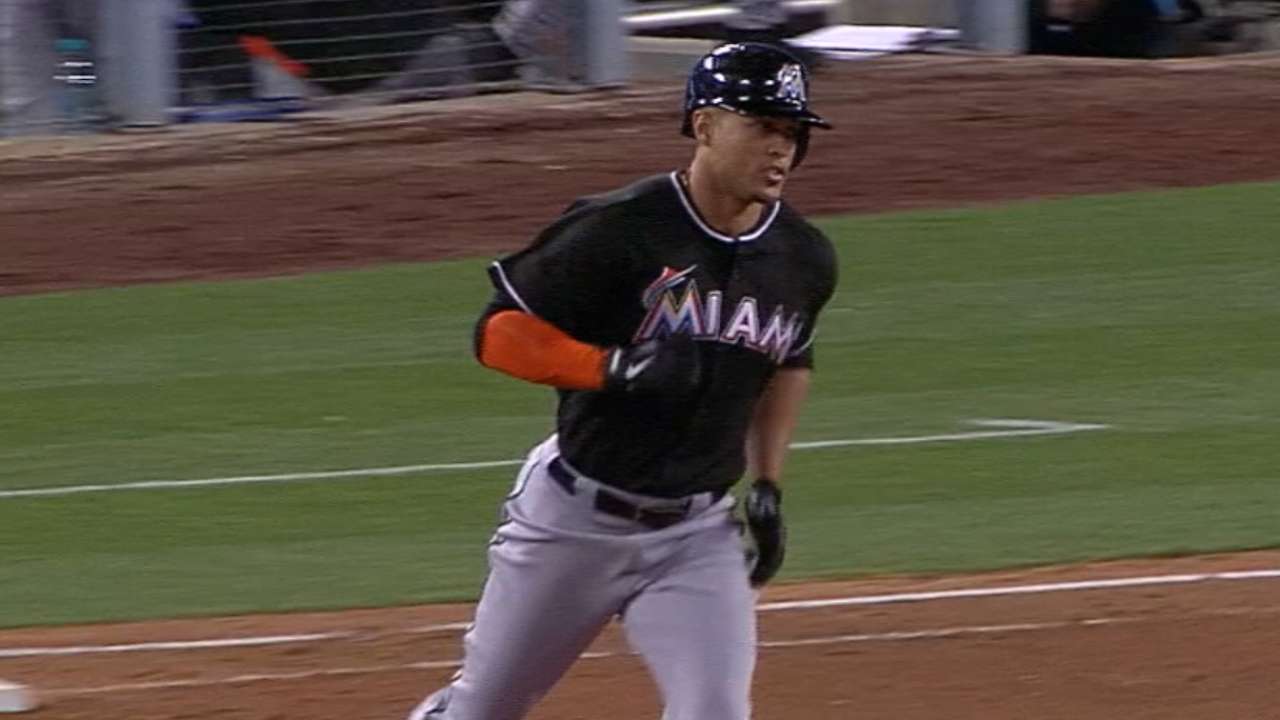 MIAMI -- "Building on what they started" remains the theme for the Marlins as they get ready for Opening Day on April 3, 2017, at the Nationals. The organization made major strides in manager Don Mattingly's first season in Miami, and the belief continues to be that the core for a potential postseason team is in place.
But whether the Marlins become a serious contender likely will come down to how they recover from the tragedy that claimed the life of Jose Fernandez in a boating accident on Sept. 25.
"There is no replacing Jose," Miami president David Samson said. "It's a matter of trying to figure out how to get more wins out of the team."
Coming off a 79-82 season, the Marlins have not been to the postseason since winning the World Series in 2003. They have the makings of a postseason club, but challenges remain. It won't be easy to replace Fernandez's production and contagious personality.
To move forward, Miami will be counting on a collective effort. No one player can fill the void left in the clubhouse, but as a group, the Marlins have a nucleus to still be a dangerous club.
"With everything, there is growth and there is development," president of baseball operations Michael Hill said. "There's adjustments, and there's steps to becoming a champion and a championship-caliber player."
Much of the core has been together since 2013, and now that it has a taste of what it takes to be a postseason club, the organization is hopeful it can put an end to its postseason drought in '17.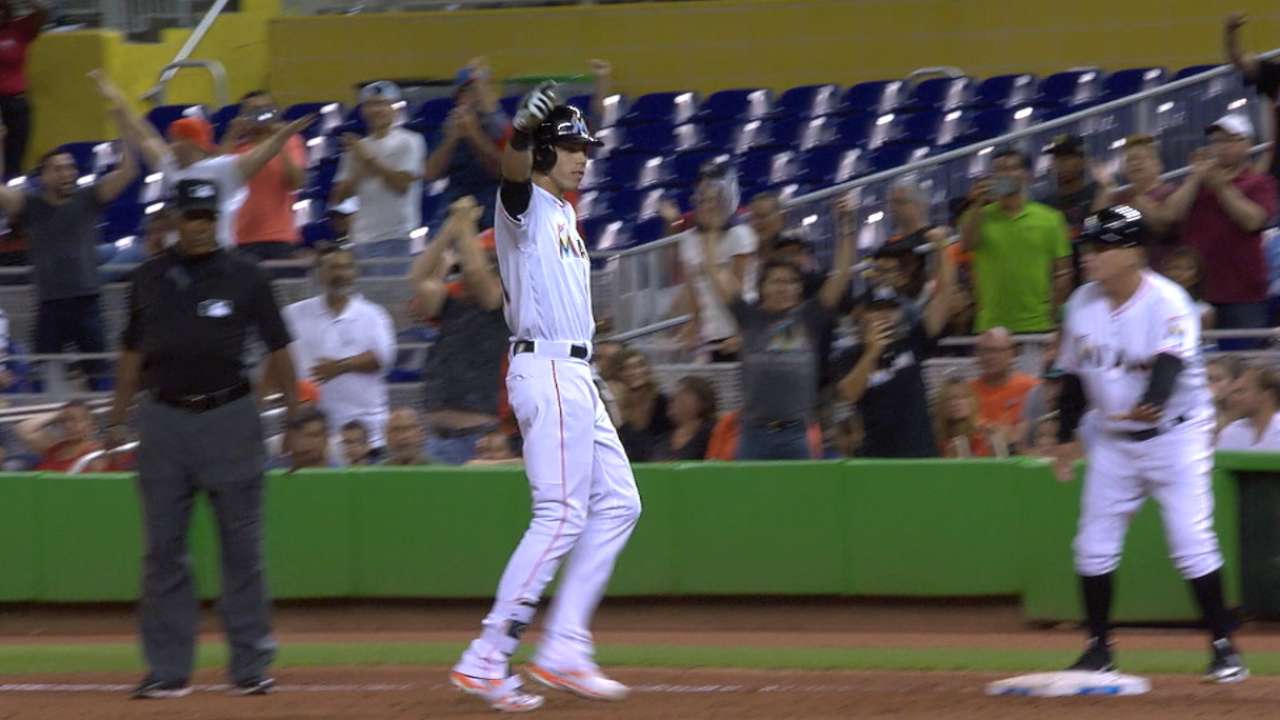 "Our guys have taken those steps," Hill said. "I firmly believe they're in position to do that. That's why I'm confident that these guys are ready to do that. That's why we feel confident with where we're at with those guys."
Opponent: The Marlins and Nationals had a closely contested rivalry in 2016, with Washington winning the season series, 10-9. Max Scherzer is the likely choice for the Nats to start the opener. Miami faced Scherzer to close out '16 in a game it lost on the road, so it would get him again when the season opens at Washington. The Nats are defending National League East champions, and they promise to be a favorite again.
Opening Day starter: Barring a trade or free-agent signing, Mattingly's decision likely will come down to two candidates -- left-handers Wei-Yin Chen or Adam Conley. Chen started on Opening Day for Miami in 2016 because Fernandez was on an innings plan. Chen went 5-5 with a 4.96 ERA in 22 starts, and he missed significant time in the second half due to a left elbow sprain. Conley has more upside, going 8-6 with a 3.85 ERA in 25 starts last season. Chen may get the nod because of overall experience.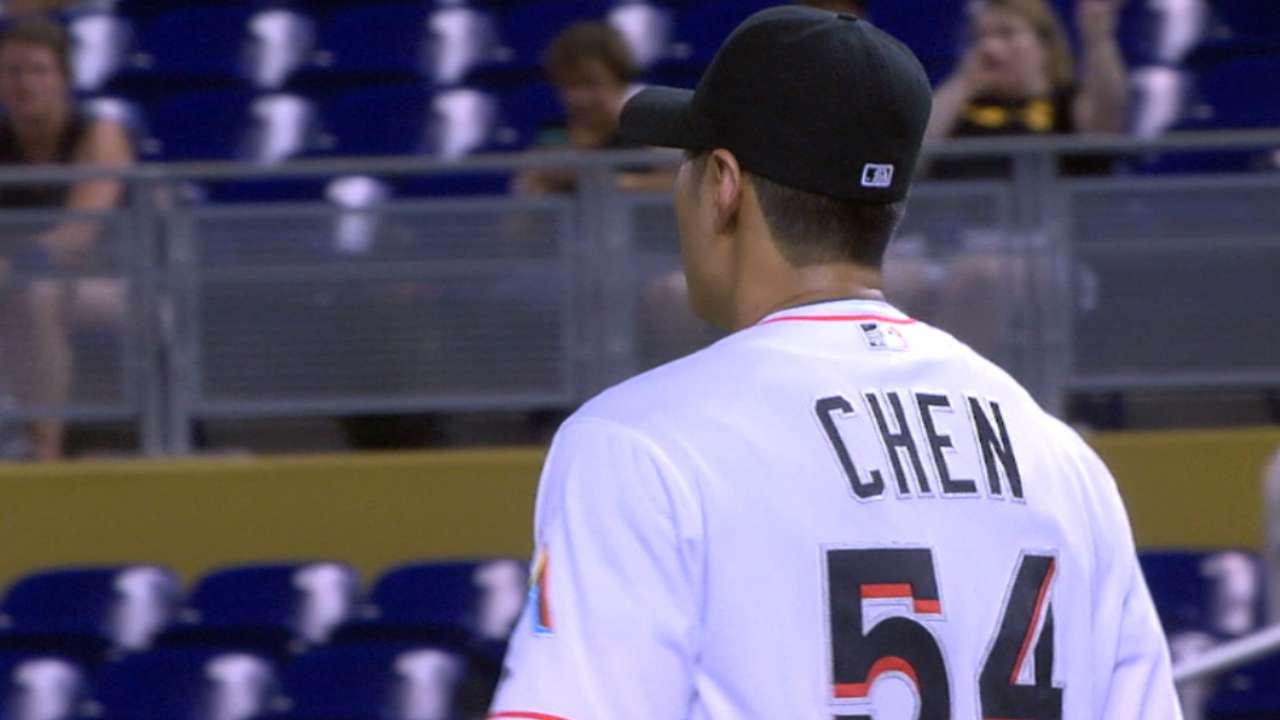 Opening Day lineup:
1. Dee Gordon, 2B
2. Martin Prado, 3B
3. Christian Yelich, CF
4. Giancarlo Stanton, RF
5. Justin Bour, 1B
6. Marcell Ozuna, LF
7. J.T. Realmuto, C
8. Adeiny Hechavarria, SS
9. Wei-Yin Chen, LHP
Three reasons to be excited:
1. Yelich and Realmuto are on the brink of being All-Stars in a lineup that includes former All-Stars in Stanton, Ozuna, Gordon and Prado.
2. The bullpen, which finished fourth in the Majors in strikeouts (570), is loaded with power arms that continue to improve.
3. They may not be ranked atop some national prospects lists, but right-hander Luis Castillo and lefty Dillon Peters are considered to be middle-of-the-rotation-caliber talents who could reach the big leagues in 2017.
Joe Frisaro has covered the Marlins for MLB.com since 2002. He writes a blog, called The Fish Pond. Follow him on Twitter @JoeFrisaro and listen to his podcast. This story was not subject to the approval of Major League Baseball or its clubs.