MLB.com Columnist
Jim Callis
White Sox in AFL: Collins shores up defense
MLB Pipeline checks in on Chicago's prospects participating in the Arizona Fall League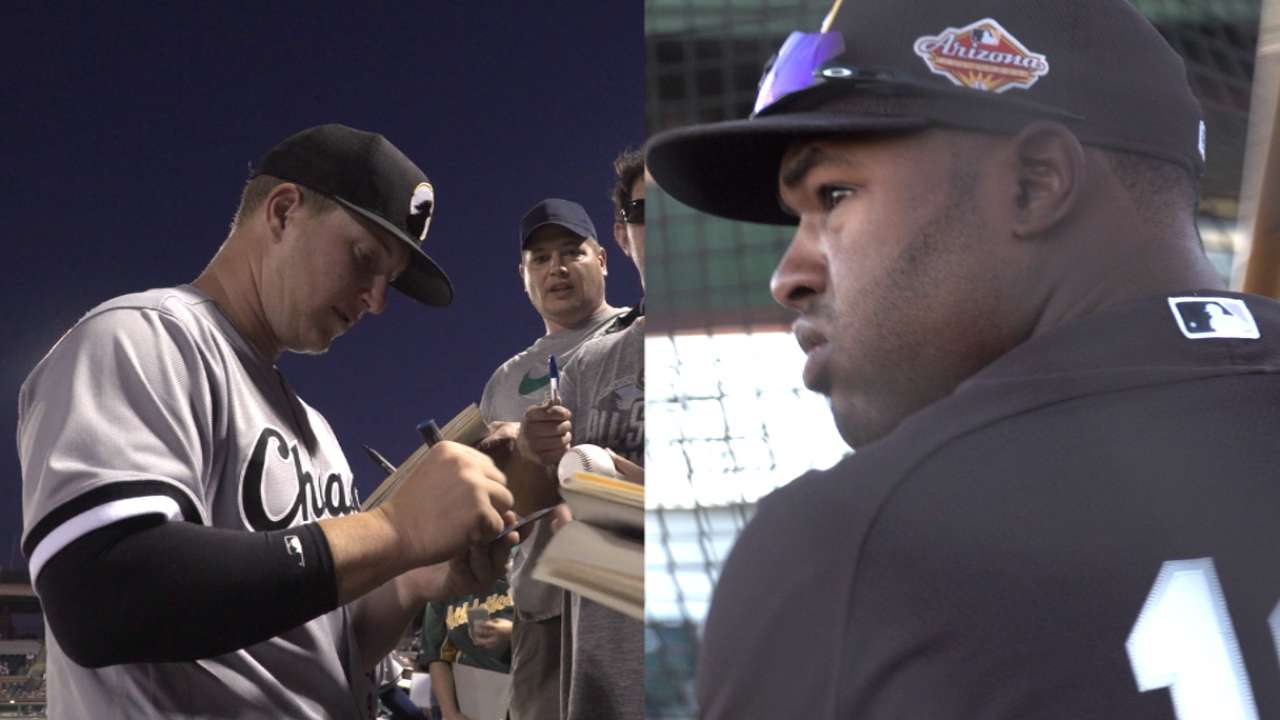 The longest year of Zack Collins' baseball career has gotten longer. After leading the Miami Hurricanes to the College World Series during the spring, the catcher made his pro debut in the White Sox system this summer and now is getting extra at-bats and instruction in the Arizona Fall League.
Collins isn't getting a lot of playing time with the Glendale Desert Dogs, because he's officially a taxi-squad player who's active twice a week while Carson Kelly (Cardinals) and Garrett Stubbs (Astros) handle the bulk of the catching duties. But he's still soaking up a lot of instruction while he tries to improve his catching skills.
• Complete Arizona Fall League Coverage
Collins says he is looking forward to learning from Kelly, one of the best defensive catchers in the Minors, and handling more advanced pitchers than he's accustomed to. While he's known for his offense, he takes pride in his defense and knows he has to work on it. Scouts grade his arm and receiving as fringy tools, and he gave up 18 steals (in 21 attempts) and five passed balls in 21 games behind the plate in his debut.
• White Sox Top 30 Prospects list
"Mostly over the last year or so, in my opinion, I've gotten a lot better behind the plate," Collins said. "I think a lot of teams can say I can stay behind there for the rest of my career, hopefully. I've been working on everything.
"I had a new catching coach come into Miami and he kind of changed everything I did and we just put in the time. Before the Draft year, I just knew that was my weakness and I had to learn how to catch if I wanted to get drafted high and have a chance to catch in the big leagues. That's pretty much what I spent most of my time on my junior year and I got a lot better. It's helped me out a lot."
Hitting comes more naturally to Collins, whose bat made him a star with the U.S. National 16-and-under team when he was a Florida high schooler. He could have been an early-round pick in the 2013 Draft had he been signable, and he spurned the Reds in the 27th round to attend Miami.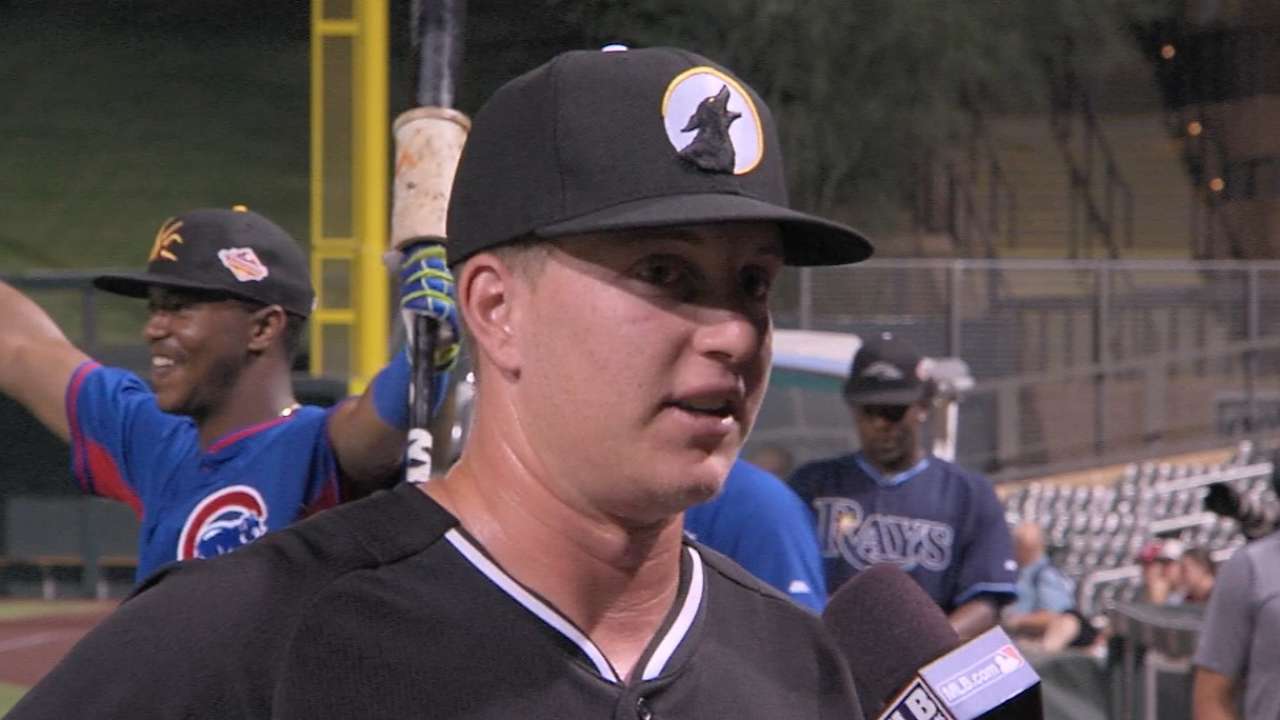 Collins powered the Hurricanes to CWS appearances in 2015 and 2016, winning the Johnny Bench Award as college baseball's top catcher in the latter year. He batted .363/.544/.668 with 16 homers in 62 games this spring, leading NCAA Division I with 78 walks and finishing second in on-base percentage. His offensive upside prompted the White Sox to draft him 10th overall and sign him for $3,380,600.
One of the best all-around hitters available in the 2016 Draft, Collins generates plenty of power from the left side thanks to his bat speed, strength and the loft in his swing. He also employs a patient approach and controls the strike zone extremely well. The White Sox plan on expediting his bat to the big leagues and had him spend most of his pro debut in Class A Advanced, where he hit .258/.418/.467 with six homers in 36 games.
He doesn't sell out for power, which Collins says always has come naturally to him.
"As a kid, I would always hit home runs," he said. "My dad always taught me how to hit home runs and our motto was always, 'Who gets paid the most? The guy who hits home runs.' Ever since I was a kid, that's what I tried to do and what I learned to do. Just get bigger and stronger and hit the ball out of the park.
"It's tough sometimes when guys are pitching around you... But it's tough to hit a home run on good pitches or pitches out of the zone, so I try to simplify it and look for a pitch over the middle of the plate and put the barrel on it."
White Sox hitters in the Fall League
Courtney Hawkins, OF
Danny Hayes, 1B
Trey Michalczewski, 3B/SS
The 13th overall pick in the 2012 Draft, Hawkins has big raw power but has yet to show that he can make enough consistent contact to do damage at the plate. The Texas high school product repeated Double-A in 2016, batting .203/.255/.349 with 12 homers and 137 strikeouts in 106 games.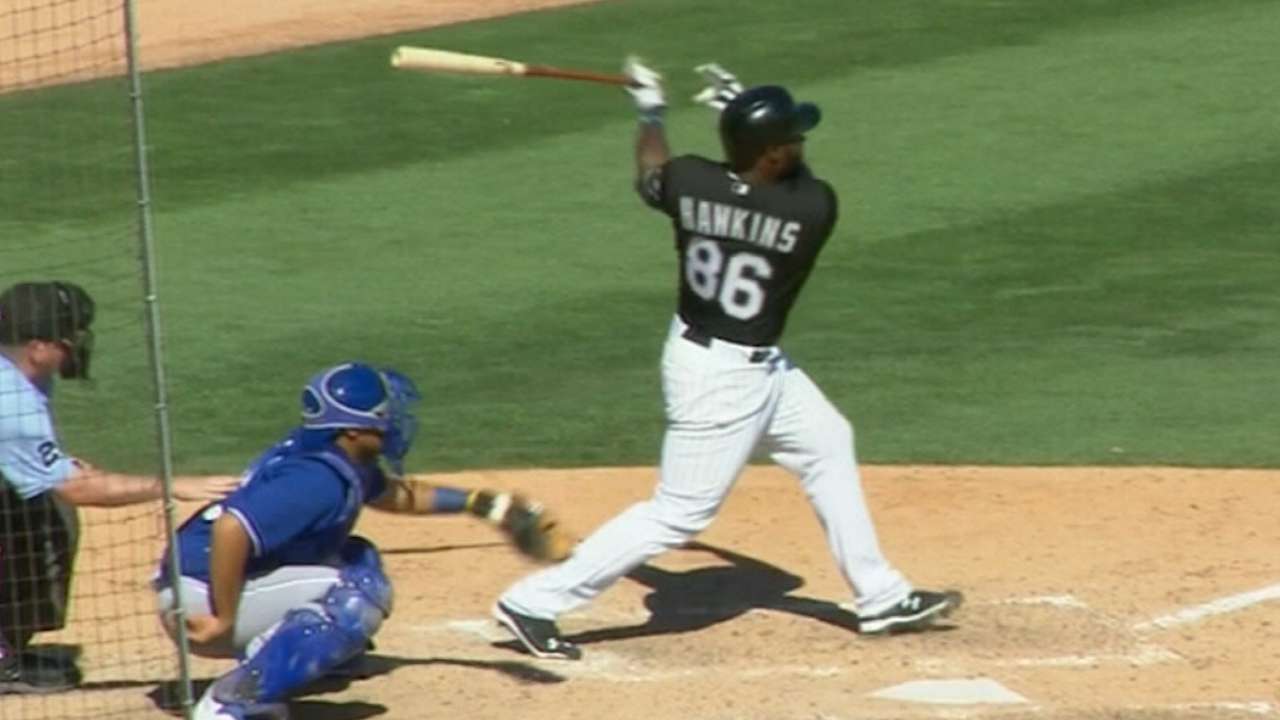 Hayes was off to the best start of his pro career, batting .250/.358/.489 with 10 homers in 55 Triple-A games, before a core-muscle injury ended his regular season in mid-June. The 13th-round pick in 2013 out of Oregon State has some of the best plate discipline among Chicago farmhands and is starting to show the power required of a first baseman.
The top infield prospect in the White Sox system, Michalczewski is a switch-hitter with power from both sides of the plate and the tools to play a solid third base. The 2013 seventh-rounder from an Oklahoma high school had a rough year in Double-A, hitting .226/.314/.363 with 11 homers and 153 strikeouts in 134 games.
White Sox pitchers in the Fall League
Brian Clark, LHP
Louie Lechich, LHP
Nolan Sanburn, RHP
A ninth-round pick from Kent State in 2014, Clark already has ridden his low-90s sinker and solid slider to Triple-A. He had a 2.70 ERA and 48/12 K/BB ratio in 56 2/3 relief innings this year at the two highest levels in the Minors.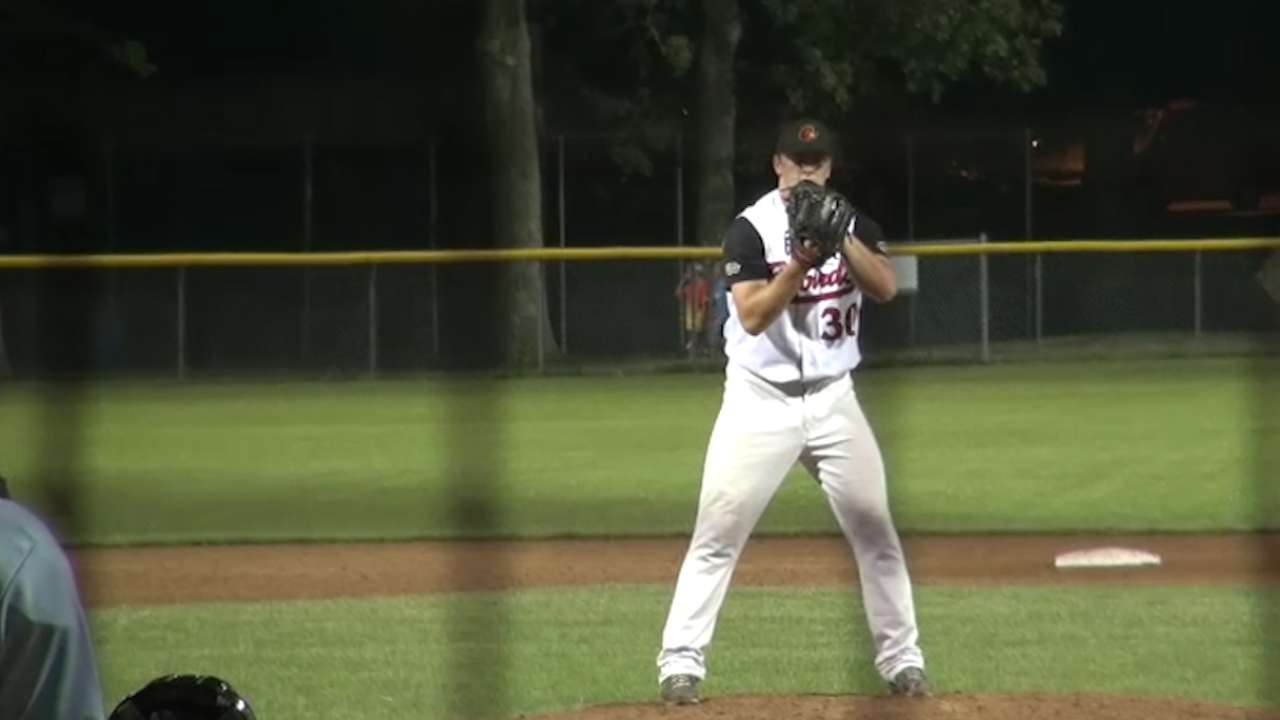 Chicago made Lechich a sixth-round senior sign out of San Diego as an outfielder in 2014, then converted him to a relief pitcher at midseason this year. His athleticism translated well to the mound, where he backs up a 90-93 mph fastball with a promising changeup. He didn't allow an earned run while fanning 16 in 15 innings between Rookie ball and Short-Season Class A.
The Athletics took Sanburn in the second round of the 2012 Draft out of Arkansas and traded him to the White Sox two years later for Adam Dunn and cash. He has had intermittent shoulder issues as a pro, which has sapped of him some velocity, though he still works with a low-90s fastball and a decent slider. He had a 3.53 ERA and a 69/25 K/BB ratio in 81 2/3 innings this year, mostly in Double-A.
Jim Callis is a reporter for MLB.com. Follow @jimcallisMLB on Twitter. This story was not subject to the approval of Major League Baseball or its clubs.