Horseback riding an offseason hit with Odor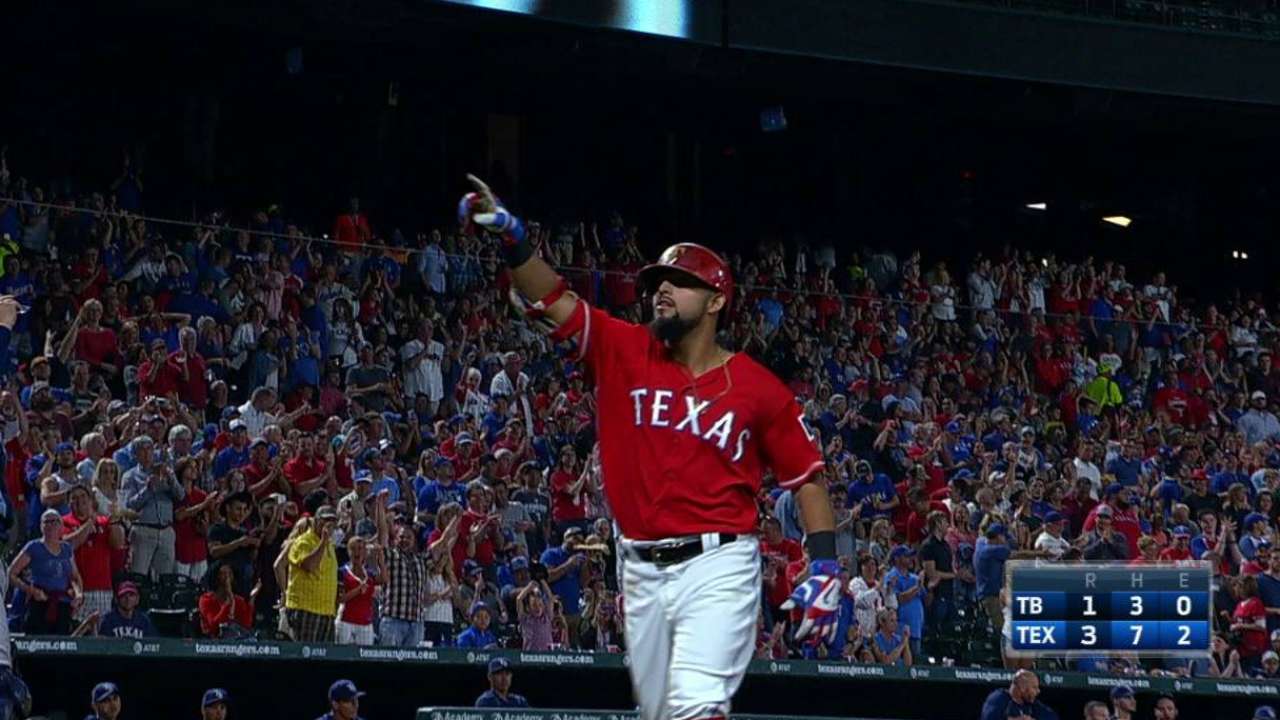 ARLINGTON -- The Rangers have a four-month wait until pitchers and catchers report for Spring Training, and their players have scattered around the globe to get away from baseball.
Each player has his own way of relaxing. It's a good bet that Mitch Moreland is somewhere fishing or hunting, Colby Lewis is either on a bicycle or tinkering on a car, Martin Perez is cooking dinner for family and friends, A.J. Griffin is strumming his guitar and Derek Hollandis probably watching the Dallas Stars hockey team.
Rougned Odor? He is probably on one of his horses somewhere in the Maracaibo Basin near his home in Venezuela or at Alex Cabrera's La Pelotera Ranch in Valencia, the country's third largest city.
"My family from my mom's side has a ranch, my grandpa and my uncles," Odor said. "It's not far from where I live in Maracaibo. Every time on the weekend or when we can, we go there and stay a couple of days, and spend time with my family. That's where I go to ride."
Horseback riding is Odor's offseason passion. He owns four horses that he keeps on the family ranch. That is his favorite way of unwinding from the season while hanging out with Venezuelan cowboys. Maybe this is why he loves playing in Texas so much.
"It's fun, you know," Odor said. "When I ride my horses, I relax and I forget about everything. It's one of the things. I love baseball and I love the horses. When I'm not playing, I go to Venezuela and ride my horses and forget about everything."
Odor has plenty of places to go riding. The Maracaibo Basin is in the northwest corner of Venezuela surrounded by the Meridas Andes to the southeast, the Sierra de Perija to the west and the Gulf of Venezuela to the north. Tropical rain forests abound and majestic peaks like Pico Bolivar abound. Lake Maracaibo is in the center, and it all offers a rich catalog of places to go riding.
"I like to go in the mountains," Odor said. "Not the big mountains, but through the hills. It allows me to relax and forget about everything. I could ride all day. But usually I will ride for one hour, go back and get another horse and ride for another hour."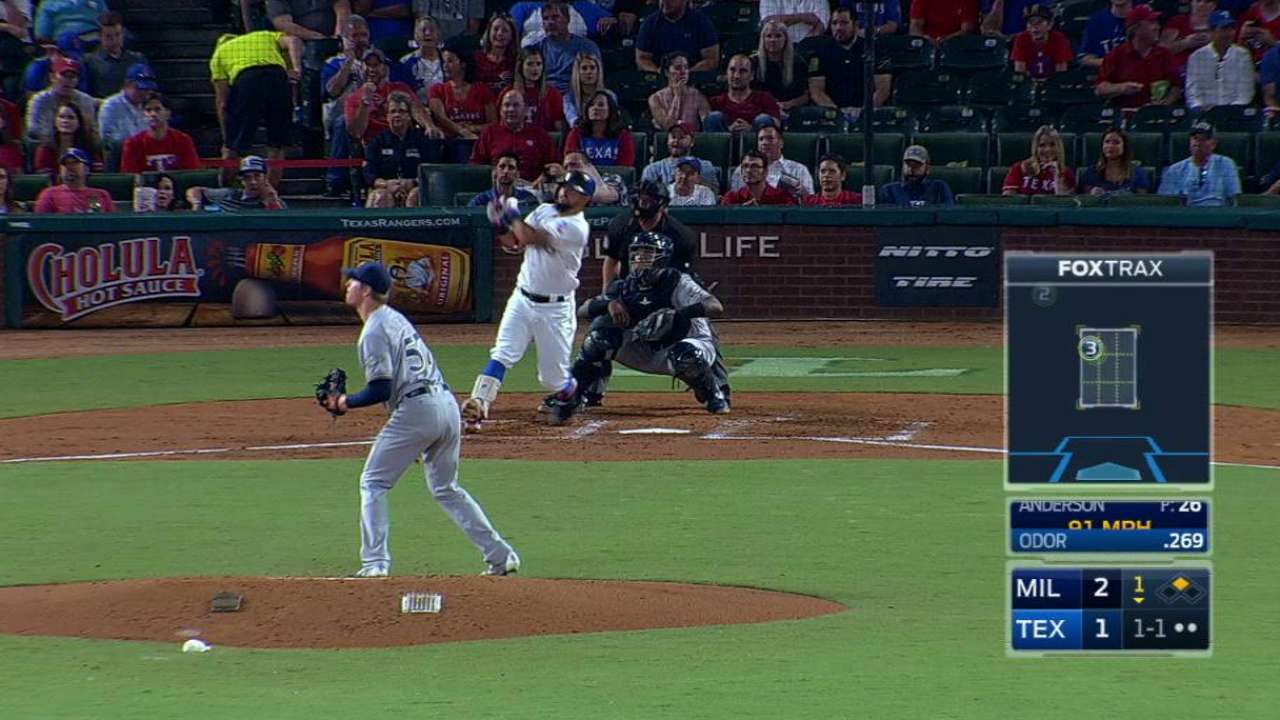 Surprisingly, he doesn't ride during the season, despite all the many ranches and horse trails throughout North Texas.
"I don't have time," Odor said. "Maybe one or two times last year, but not this year. When we have an off-day, I sleep all day."
Odor made it clear he is not some mad cowboy racing through the wilds of the Maracaibo Basin. This is all about finding a way to relax and enjoy the offseason. Pitchers and catchers will be here soon enough.
"I go out with my brother and cousins," Odor said. "I could be out there all day just relaxing. I don't do anything crazy -- don't want to hurt myself. Now my cousins, they do crazy stuff."
T.R. Sullivan has covered the Rangers since 1989, and for MLB.com since 2006. Follow him on Twitter @Sullivan_Ranger and listen to his podcast. This story was not subject to the approval of Major League Baseball or its clubs.