Oct. 25 Trevor Bauer pregame interview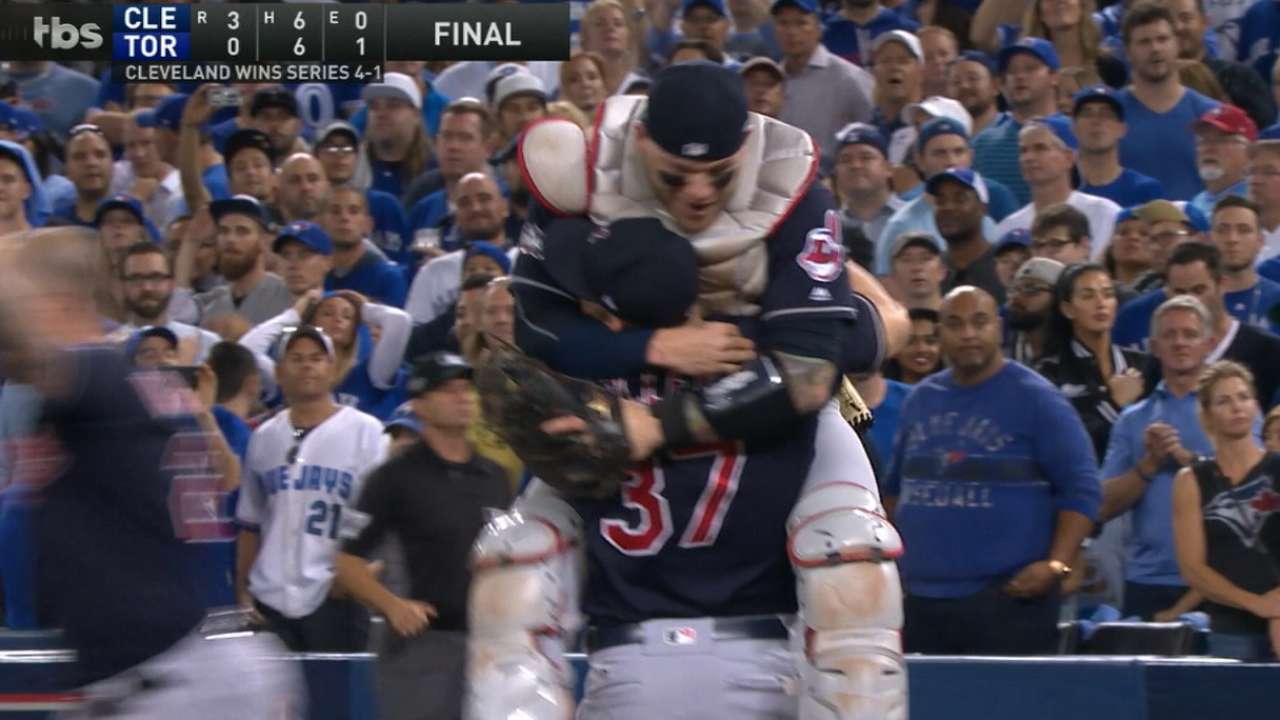 THE MODERATOR: Trevor, can you give us an update on the finger before we start taking questions.
TREVOR BAUER: Yeah, sure. It feels fine. I through a sim game yesterday. I threw about 20 pitches. Threw it with max intent, just like in a game, as close to game intensity as I could possibly get to. There's no pain, no blood. I was able to execute all my pitches to a high level, and I'm really encouraged by it. I feel like I'm on a regular preparation for my start tomorrow.
Q. What do you enjoy about watching Corey Kluber when he's at his best? What do you gain from that? Just what do you like about him?
TREVOR BAUER: I like the two-seam fastball. That's a pitch I'm fascinated with. A pitch I started throwing mostly by studying his, and figuring out exactly why it moves and all the science behind it. So I enjoy watching that because sometimes it moves a lot, and it's really fun to see the reactions to it.
Q. Based on what you've said about the finger, would you say when you were going into Toronto you were hoping it would be okay, and now you're feeling more confident it is going to be okay? Is it a dramatic difference in feeling going into the start?
TREVOR BAUER: Honestly, no. Going into Toronto, the doctors told me they were confident it would be okay. I was confident it would be fine. It hadn't bled the two days before that at all. So I feel confident every time I take the mound. I wouldn't take the mound if I didn't feel confident I'd be able to pitch and help the team. So, yeah, I'm confident like I was back then too.
Q. Why yesterday when you threw to live hitters did you use a Band-aid?
TREVOR BAUER: That's what the trainers told me to do. I think mostly they just wanted to check if it did bleed, to be able to see where it was bleeding from. Having a gauze strip under there allows you to see the bleeding pattern. We took it off and it was completely white, so it was a non-issue.
Q. Have you thrown at all without a Band-aid?
TREVOR BAUER: Yes.
Q. And it was fine obviously?
TREVOR BAUER: Yes.
Q. With all the talk of your finger, there's also the issue of your arm getting some unexpected rest, at least as far as game action goes. Is that maybe a silver lining in all this?
TREVOR BAUER: I don't think so, but we'll find out tomorrow if it's a good or bad thing.
Q. Trevor, I know you and Gerrit Cole played together at UCLA, and Garrett faced the Cubs many times and had a lot of success in the National League. Have you talked to him at all in advance of this game about how he's approached the Cubs or had any communication?
TREVOR BAUER: Yeah, I've spoken to him once since we left school, so, no.
Q. What's your biggest concern about the Cubs' lineup going up against them tomorrow?
TREVOR BAUER: I'm not concerned about anything. They're obviously very talented, but the Red Sox were very talented, and the Blue Jays are obviously very talented too. At the end of the day they're just hitters. They get outs nine out of ten times, like all the rest of them. It comes down to executing pitches, executing a game plan. Obviously there's nothing I can do to change the outcome now. I'm prepared. I'm going to go out there and execute to the best level of my ability, and it's going to be what it's going to be.