Cards get approval for Ballpark Village Phase 2
New high-rise, Class A office building included in 550,000-square foot project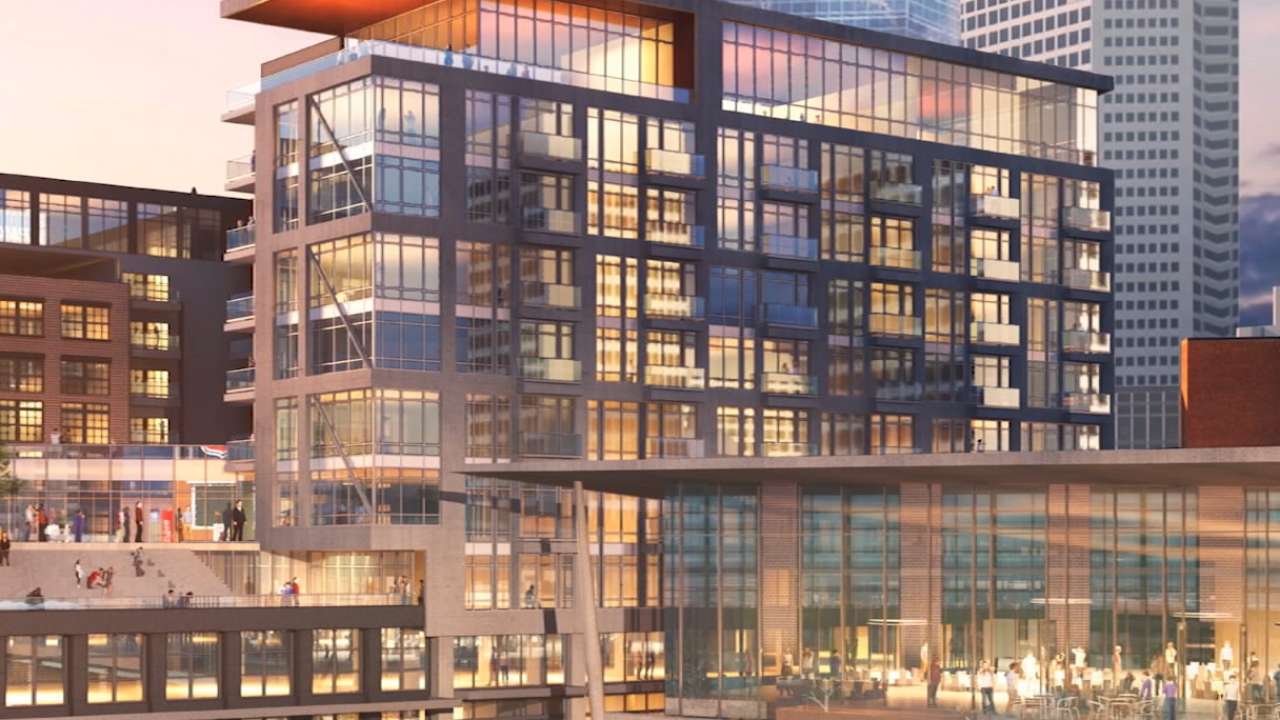 ST. LOUIS -- Ballpark Village, which opened as an entertainment district just north of Busch Stadium in March 2014, will soon be expanding.
On Friday, the St. Louis Board of Aldermen approved plans for Phase 2 of the development. Those plans, which were first unveiled by the Cardinals in late October, include the addition of a residential apartment tower, a Class A office building and additional retail/entertainment spaces to connect the new structures to the one already in place. Total construction costs are estimated at $220 million.
"It really takes us to the point where that vision of a neighborhood master plan accompanying what we've done with the ballpark is really going to come together with this phase," said Cardinals president Bill DeWitt III.
Construction on Phase 2 is expected to begin around the end of the 2017 baseball season and will take approximately 18 months to complete.
The bill, which had been submitted to the Board of Aldermen in October, was sponsored by 7th Ward Alderman Jack Coatar and requested that a portion of new tax revenue generated solely within Ballpark Village be used to underwrite the bonds issued to support project infrastructure costs. The bill also allows for Ballpark Village to implement an on-site 1 percent sales tax. The rest of the project will be financed by the development team.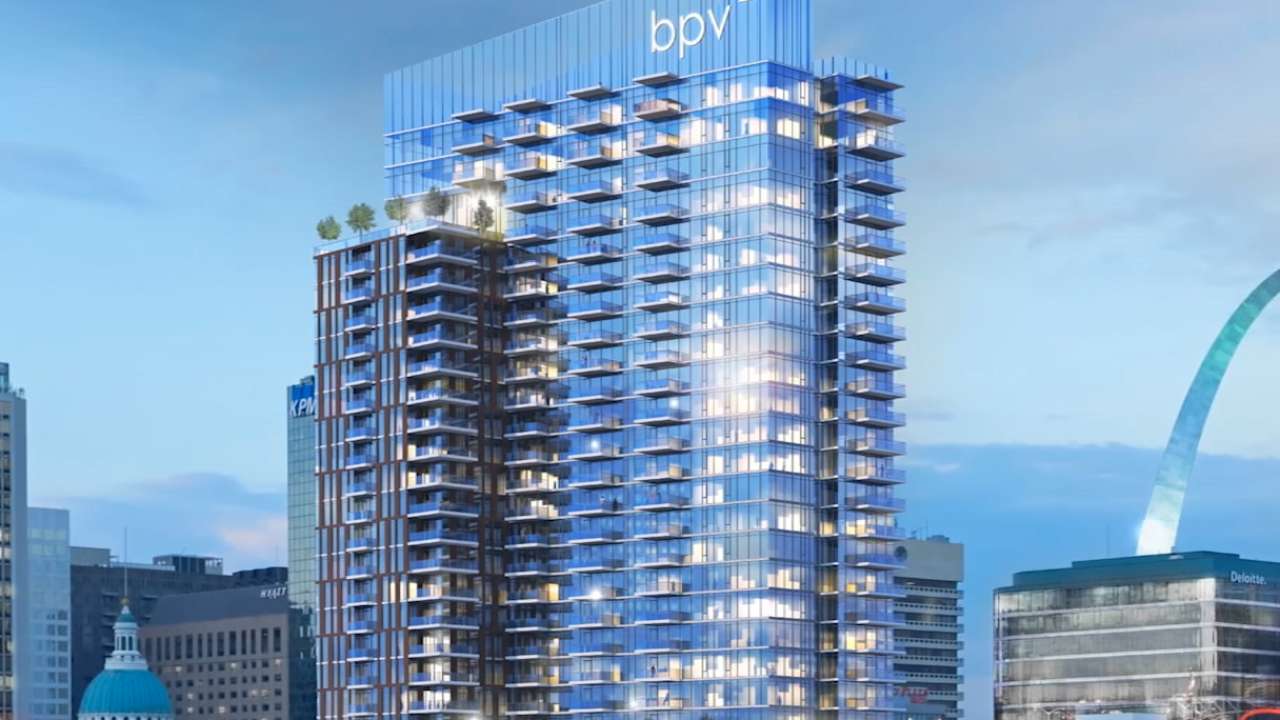 This second phase of Ballpark Village is more than five times the size of the original construction. It's expected to cover approximately 550,000 square feet and span the length of Clark Street between Broadway and Eighth Street.
The 29-story glass and steel residential apartment tower will be built to the east of the existing Ballpark Village structure and will rise 230 feet tall. It will offer views into Busch Stadium, as well as overlook the Gateway Arch and Mississippi River.
The Class A office building will flank the other end of the complex. It will be the first new construction office building built in downtown St. Louis since 1989.
A two-story retail marketplace and entertainment venue overlooking the existing Busch II Field will also be built to provide additional food options for the new office and residential tenants.
This next phase of construction will also include parking structures, which will not only provide sufficient space for future tenants in the office and residential buildings, but also replace the flat-surface parking that will be lost due to new construction.
"We've always thought of ourselves as a community institution and a social institution beyond just a sports team and beyond just a business," DeWitt said. "And this really demonstrates that and a commitment to the city. We've read about teams that are looking for new ballparks after 20 years or pulling up and moving, and this only further plants our flag in downtown."
Additional plans to cover the remainder of the 10-acre swath of land will be determined once Phase 2 is complete.
Jenifer Langosch has covered the Cardinals for MLB.com since 2012, and previously covered the Pirates from 2007-11. Read her blog, follow her on Twitter, like her Facebook page and listen to her podcast. This story was not subject to the approval of Major League Baseball or its clubs.