DeJong belts first Fall League homer in win
Cardinals' No. 15 shows power stroke with three-RBI game for Glendale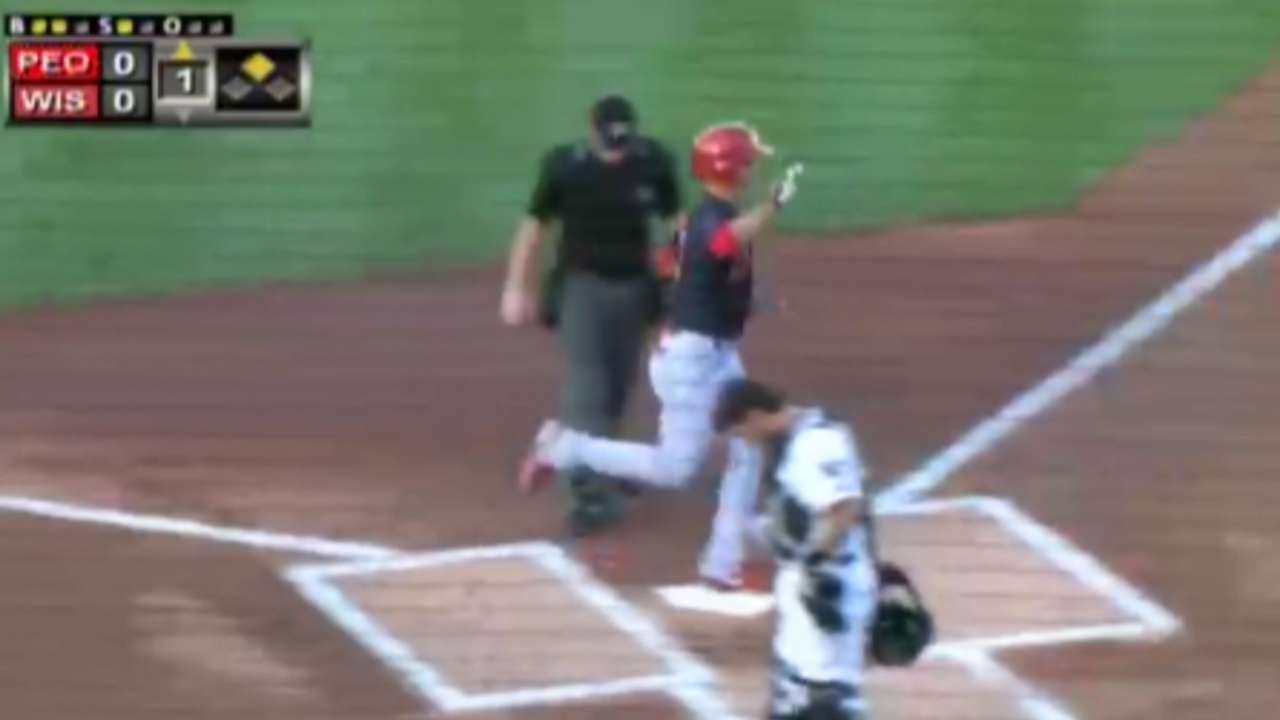 SCOTTSDALE, Ariz. -- The power stroke finally arrived for Paul DeJong in the Arizona Fall League, and St. Louis Cardinals fans might be seeing it in Busch Stadium before too long.
DeJong blasted a no-doubt two-run home run to left field in the four-run fourth inning that effectively put away the game in the Glendale Desert Dogs' 12-4 victory over the Scottsdale Scorpions at Scottsdale Stadium on Monday night.
It was DeJong's first homer of the Fall League season, and he added a sacrifice fly to drive in three total runs as the Cardinals' 15th-ranked prospect gears up to make a statement in Spring Training.
• Gameday
"I think I've been having some good at-bats lately and just not having the results I want, but that time I swung at a good pitch and put a good swing on it," DeJong said.
"At the plate, I'm just trying to fine-tune my approach and just seeing this top-caliber pitching prepares you like nothing else."
DeJong, 23, profiles as a third baseman in the Cardinals' system, although he played shortstop on Monday.
Over the course of a 2016 season spent at Double-A Springfield, the Cardinals' fourth-round selection in the 2015 Draft out of Illinois State University showed the type of pop the team figured he could mature into, hitting 22 homers and slashing .260/.324/.460 in his first full pro season. He could move quickly through the organization at the hot corner with continued improvement.
"I think playing shortstop here is helping me get a feel for multiple positions," DeJong said. "I played a lot of second base in college, and with the Cardinals, I've been primarily at third base, so I think shortstop is the place where I need the most work defensively."
Offensively, there was plenty to go around for DeJong's Glendale teammates on Monday.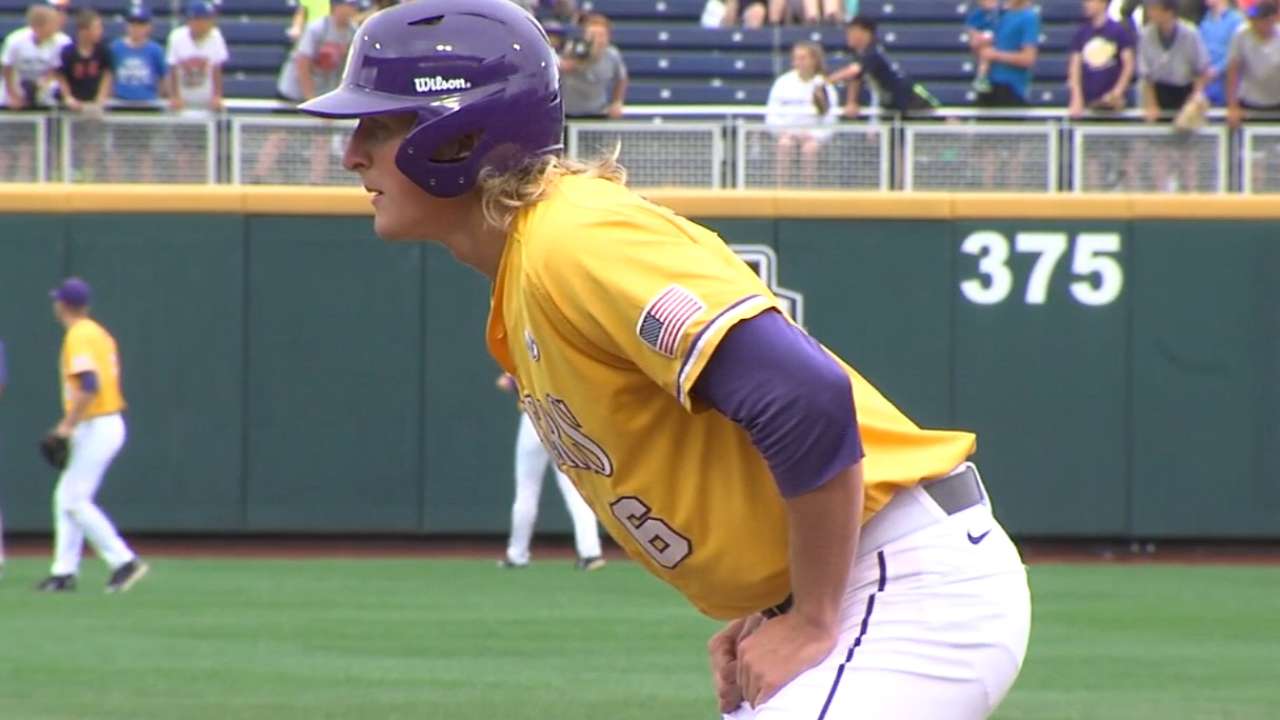 Nationals No. 8 prospect Andrew Stevenson led off the game with a triple to the gap in right center field, scored on a groundout by Cardinals No. 11 prospect Carson Kelly, and Glendale had the first run in an onslaught that would see them plate two in the second, one in the third, four in the fourth, three more in the sixth and another in the eighth.
Stevenson went 2-for-5 and scored two runs, while third baseman Drew Ward (Nationals' No. 10) went 3-for-4 with a double and an RBI. Kelly and Cardinals outfielder Harrison Bader, the No. 82 overall ranked prospect, each had two hits and White Sox first baseman Danny Hayes and Houston catcher Garrett Stubbs each had three.
Former Heisman Trophy-winning and NFL quarterback Tim Tebow, who's embarking on a pro baseball career in the Mets system, started in left field for Scottsdale and went 0-for-4.
Yankees first baseman Greg Bird, coming back from shoulder surgery that robbed him of the 2016 season, served as the Scorpions' designated hitter and went 2-for-5 and drove in three of his team's four runs, with two coming on a triple in the eighth.
Doug Miller is a reporter for MLB.com. Follow him on Twitter @DougMillerMLB. This story was not subject to the approval of Major League Baseball or its clubs.