MLB.com Columnist
Jim Callis
Giants in AFL: Garcia making up for lost time
MLB Pipeline checks in on San Francisco's prospects participating in the Arizona Fall League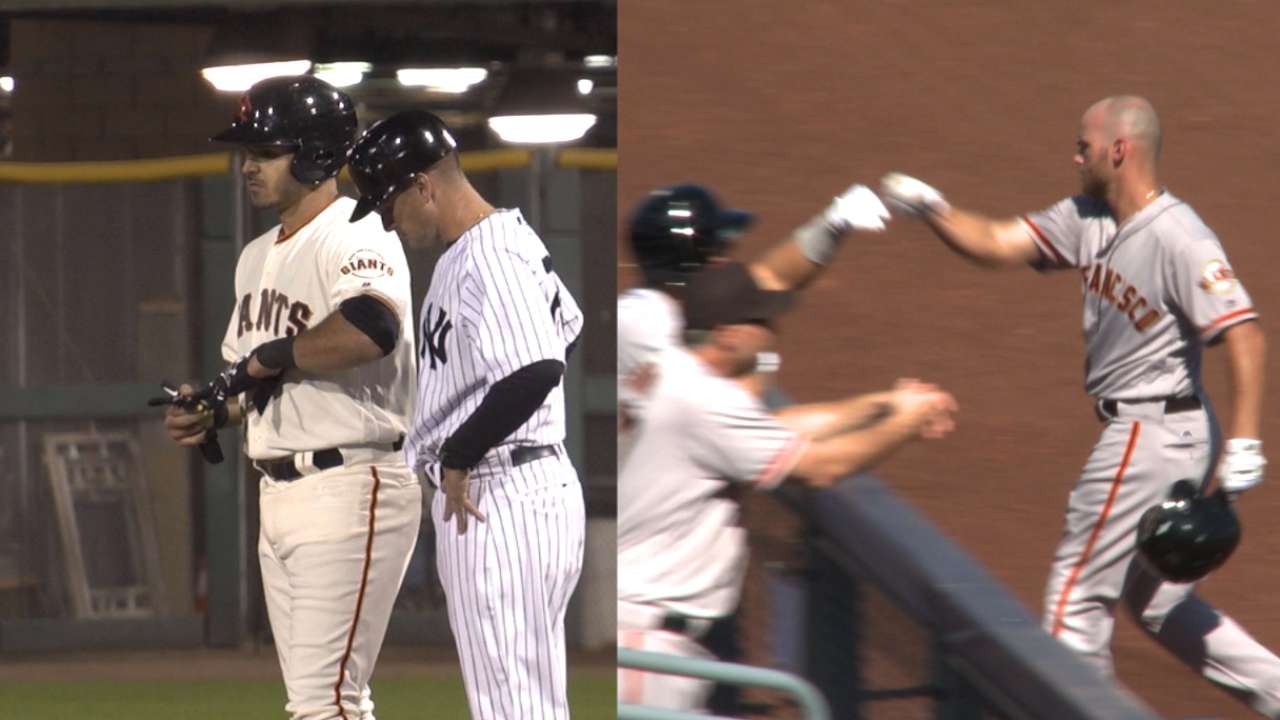 Aramis Garcia hoped that totaling 15 homers and reaching high Class A at the end of his first full year as a pro would serve as a springboard for further advancement in his second. Instead, he spent two months of the 2016 season recovering from facial fractures and never really got going offensively.
As a result, the Giants catcher is relishing the opportunity to get more at-bats and more time behind the plate in the Arizona Fall League. He said he was thrilled to find out his season would be extended with the Scottsdale Scorpions.
• Complete Arizona Fall League Coverage
"First thing I did was call my parents and let them know," Garcia said. "I was just really excited for getting the opportunity to play against guys who are extremely talented and obviously make up for reps, which are extremely important."
The Giants' No. 6 prospect was sidelined in late May when he took a knee to the face while sliding to try to break up a double play. The resulting facial fractures kept him out until the end of July, although the good news is that he had no lingering effects when he returned.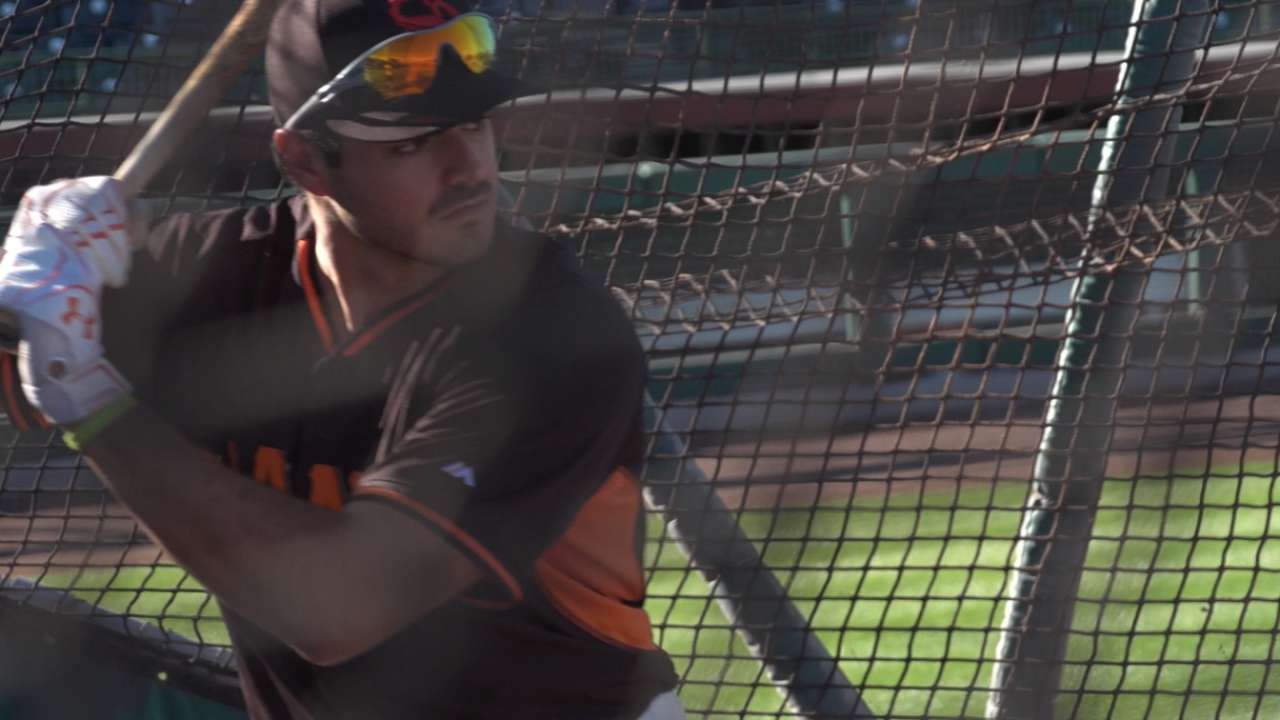 "When I got back on the field, it wasn't even a thought," Garcia said. "In my first or second game, I was on first base and had to slide into second and try to break up a double play again, and I honestly didn't think twice about it. The process was a little bit long but once I got back on the field, I was extremely excited to be ready to go. What was weird was my first foul tip. That actually caught me off guard a little bit."
Save for a 10-day rehab assignment to the Rookie-level Arizona League, Garcia spent the season back in high Class A, where he batted .257/.323/.340 with two homers in 41 games. Those numbers belie his offensive potential, which helped make him a second-round pick out of Florida International in 2014.
Garcia has a compact right-handed swing and has learned to turn on pitches more frequently than he did as an amateur. He could post decent batting averages and on-base percentages with double-digit home run totals as a big league starter, though he's obviously blocked by Buster Posey in San Francisco.
Behind the plate, Garcia offers an average, accurate arm that erased 38 percent of basestealers who tested him this year. His receiving and blocking still need some refinement, which is one of his primary goals in the AFL. Handling quality pitchers with Scottsdale should help him prepare for an anticipated jump to Double-A next year.
Though he's known more for his offense, Garcia recognizes that defense must come first for a catcher.
"I feel like when somebody tries to steal on me, I tend to take it a little bit personally," he said. "It's definitely something I take pride in, something I work on hard every day. There's a little routine I do with receiving and footwork, things like that every day."
Giants hitters in the Fall League
Hunter Cole, OF
Ryder Jones, 3B/1B
Eliezer Zambrano, C
Cole dropped to the 26th round of the 2014 Draft amid signability concerns, but the Giants landed the Georgia product with a $150,000 bonus after he performed well in the Cape Cod League. One of San Francisco's better hitting prospects -- ranked No. 21 on their Top 30 -- he batted .271/.319/.420 with 13 homers in 126 Double-A games this season.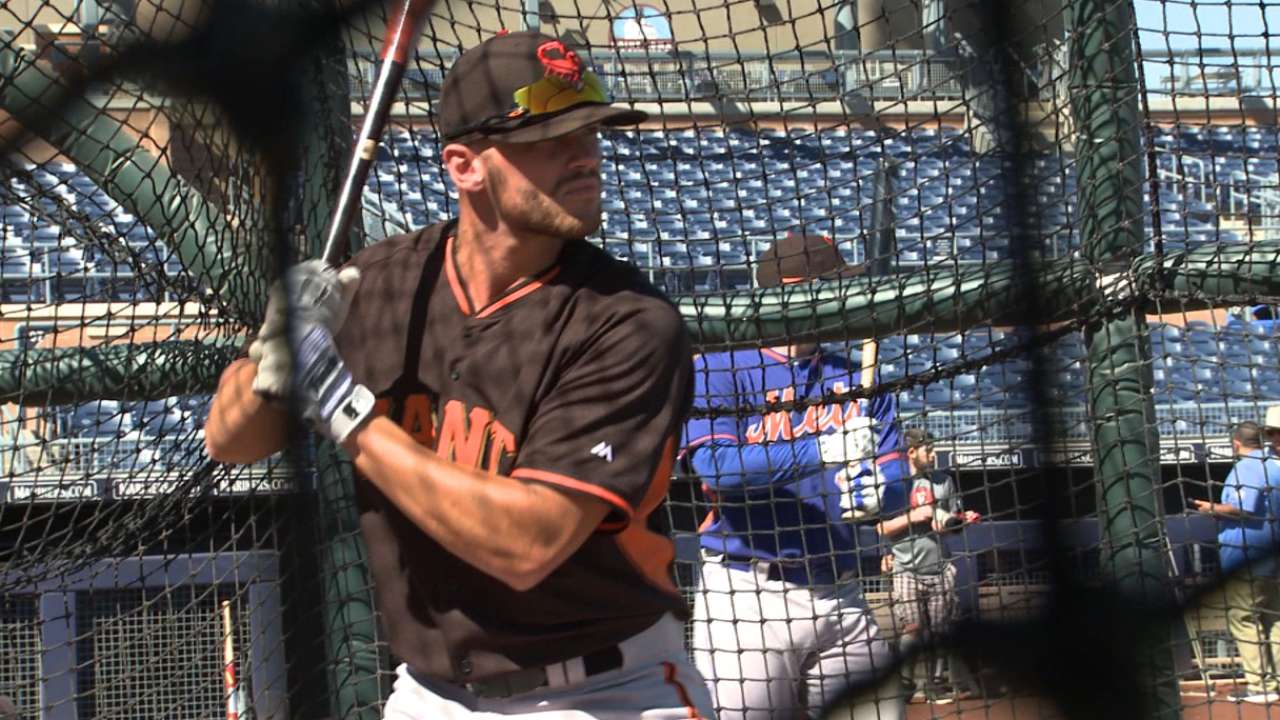 A surprise second-round pick out of a North Carolina high school in 2013, Jones hasn't hit much since a solid pro debut. He batted .247/.291/.397 in 126 Double-A games this year, though he did deliver a career-high 15 homers.
The oldest player in the AFL, the 30-year-old Zambrano originally signed out of Venezuela in 2005. Receiving is his strong suit, but he batted just .185/.224/.222 in 33 Double-A games during an injury-marred 2016 season.
Giants pitchers in the Fall League
Rodolfo Martinez, RHP
Tyler Mizenko, RHP
Tyler Rogers, RHP
Chris Stratton, RHP
Signed out of the Dominican Republic at the relatively advanced age of 19 in 2013, Martinez has a live fastball that sits in the upper 90s, reaches 102 mph and features cutting and sinking action. The Giants' No. 12 prospect dominated high Class A hitters this year before struggling in Double-A, recording a 3.35 ERA with 50 strikeouts in 53 2/3 relief innings between the two levels.
Another reliever, Mizenko was a 28th-round pick out of Winthrop in 2011. Relying heavily on a low-90s sinker, he posted a 4.31 ERA with 41 strikeouts in 54 1/3 Double-A innings this season.
The twin brother of Twins left-hander Taylor Rogers, Tyler is a submarining righty reliever who was a 10th-round senior sign out of Austin Peay State in 2013. He was lights out in Double-A this year but got rocked in Triple-A, putting up a combined 3.27 ERA with 46 strikeouts in 66 innings.
Stratton has seen his stuff level off since the Giants drafted him 20th overall out of Mississippi State in 2012, and he now works with a low-90s fastball and an average slider. The Giants' No. 26 prospect made his big league debut with seven relief appearances this summer and spent most of his time as a starter in Triple-A, where he went 12-6 with a 3.87 ERA and 103 strikeouts in 125 2/3 innings.
Jim Callis is a reporter for MLB.com. Follow @jimcallisMLB on Twitter. This story was not subject to the approval of Major League Baseball or its clubs.